Notin - a motorhome a bit different than all of them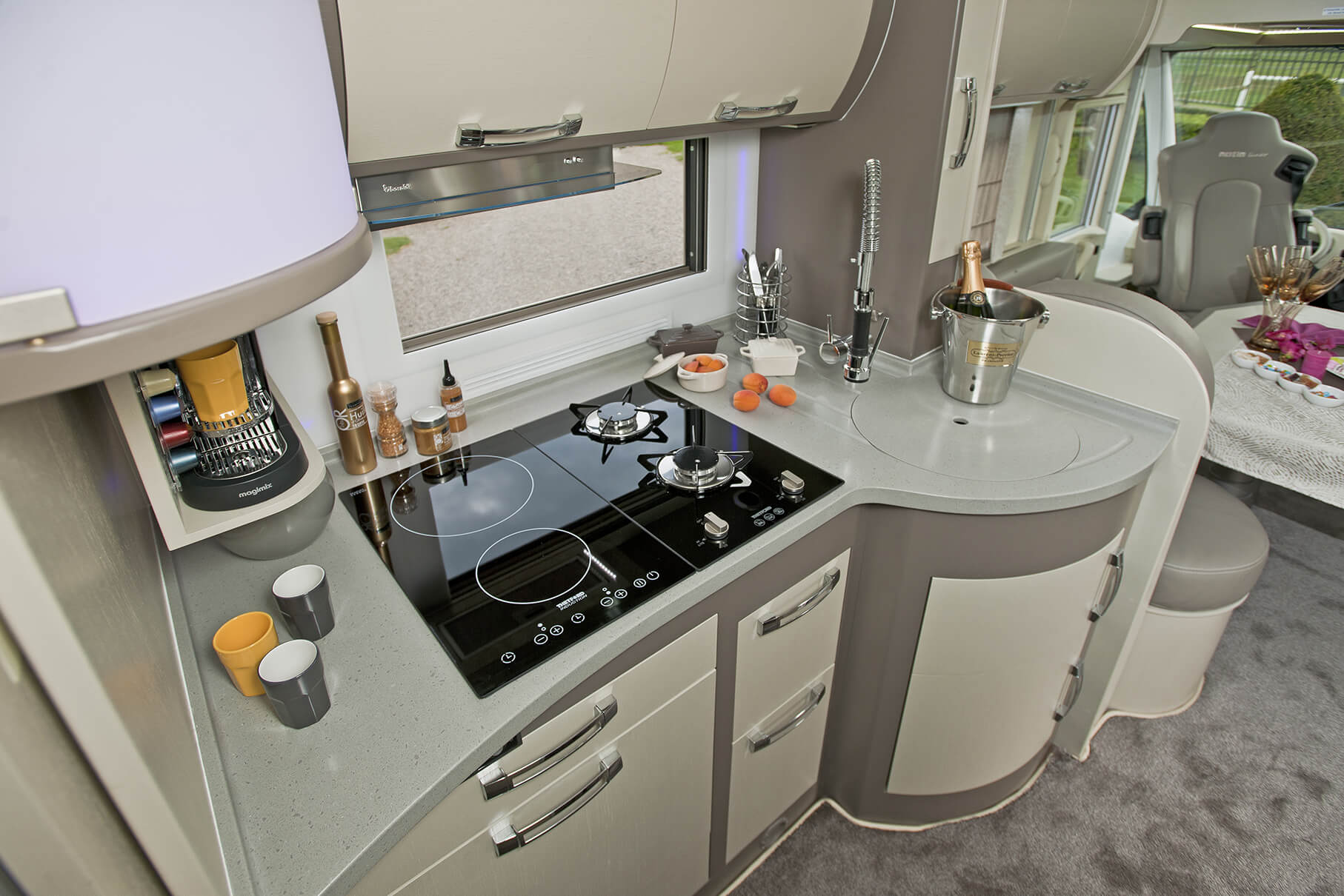 Notin is a company with great traditions - it has existed since 1921. The first caravan was built in 1934, and the first motorhome - in 1949. Today, the company offers as many as 17 different models of motorhomes - from semi-integrated models to single-body luxury liners. Each of them attracts attention with its original interior.
This time I will start personally. I will tell you that when I try to buy a car, I do not only take into account its technical parameters. I don't pay much attention to its external appearance either. On the other hand, the interior is of great importance to me - because this is where I will be spending all my travel time.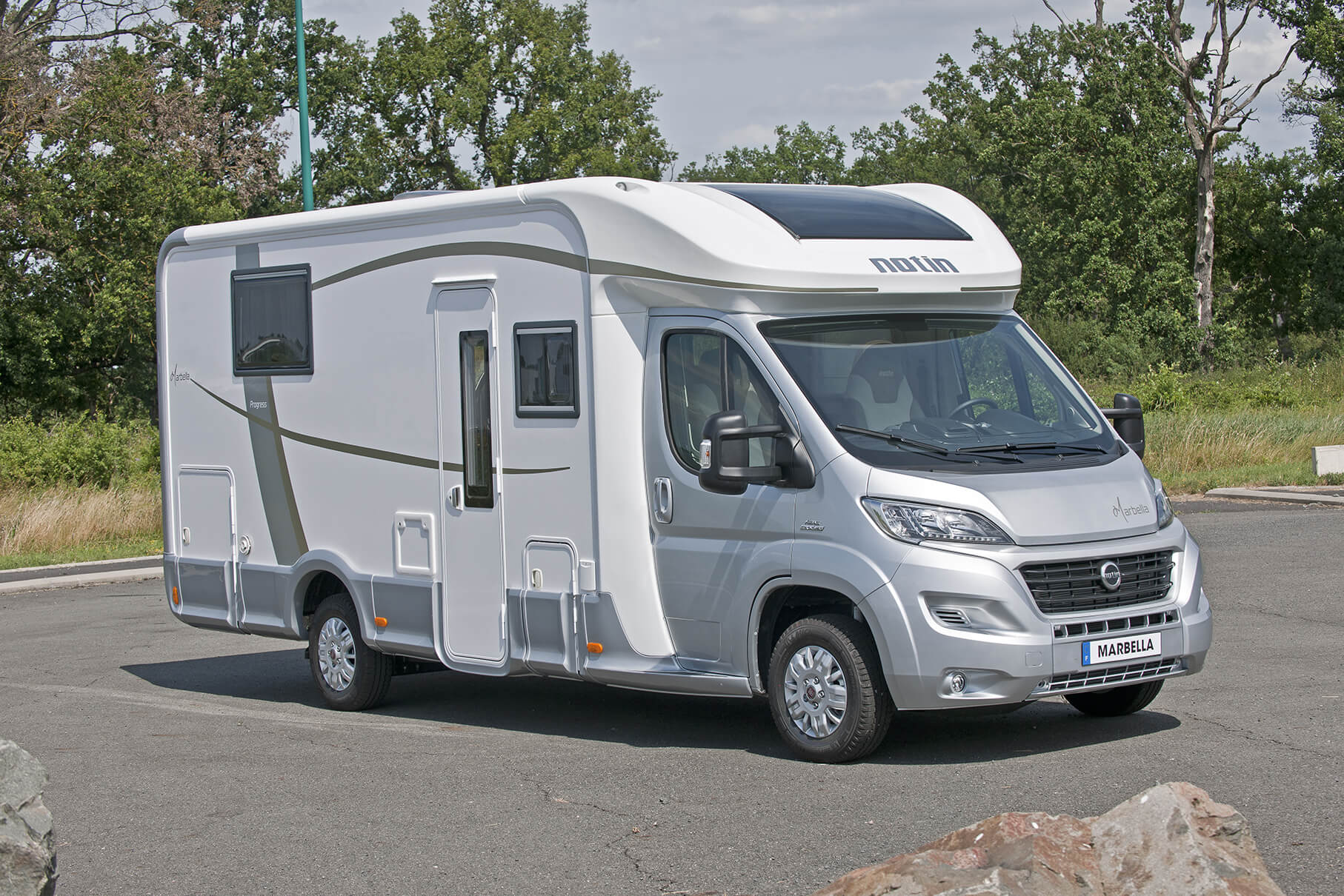 I have to feel good in my chosen car and have easy access to everything I need. Interior design, ergonomics - all this is important to me in everyday use. It was the original interior that made me decide to take a closer look at the camping vehicles of the French brand Notin .
Unlike in Germany
Consider, for example, the basic Progress series and the Mirbella model, 6.99 m long. Both the exterior of this motorhome and the interior layout are quite classic. The manufacturer focused on practical, but already well-known solutions, such as an L-shaped kitchen and a shower cubicle separated from the toilet with a washbasin.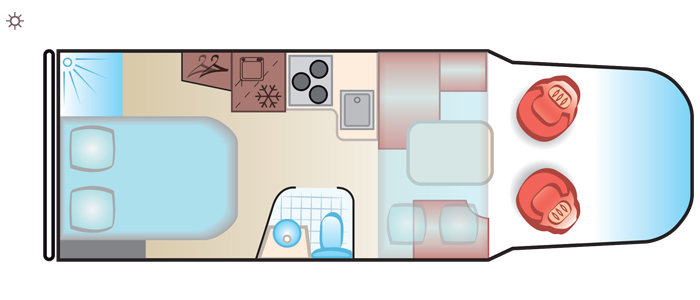 Interestingly, the bathroom is located opposite the kitchen, but the shower is at the end of the motorhome , to the side of the double bed, not completely centered. The main bed is electrically raised and lowered. A maximum of 5 people can sleep and travel in the car.
Design is a matter of taste - but I think many people will agree with me that the interior of Mirbella has been designed in an interesting way, or at least it differs from the interior of most motorhomes from Germany . Even in photos, the shades of gray, beige and white seem to be associated with high-quality materials. Simple lines and subtle decorations bring to mind modernity and elegance at the same time.
Mirbella is equipped as standard with a 2.3-liter engine with 130 HP. The permissible total weight is 3.5 tons, but it can be increased up to 5.5 tons. The car with standard equipment weighs 3.110 kg . The car was equipped with, among others with a 140-liter fresh water tank and a 110-liter waste water tank.
The French pinnacle of luxury
At the opposite end of the Notin offer, we find the Notinliner model, built on the basis of Iveco Daily . Unfortunately, in this case, I do not dare to say words that could be interpreted as delight. The exterior design of this powerful 9.3 meter vehicle is highly controversial.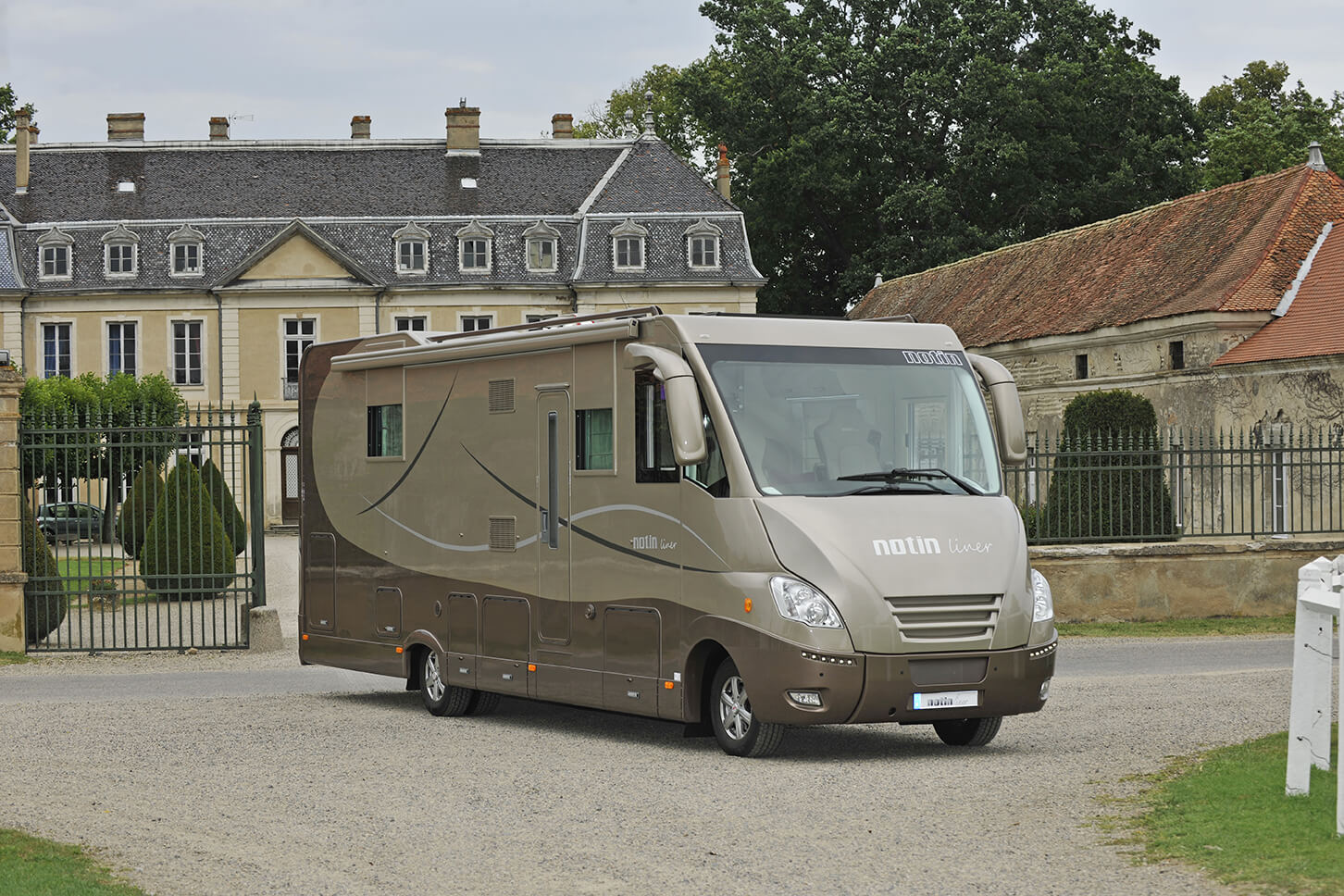 Inside, we deal with splendor and original design, but you can get the impression that everything is a bit "too much" here - too strange seats, "inflated" leather steering wheel, or a bar illuminated in various colors , give the impression of splendor on the strength.
Practical solutions, such as a large roof window , may be more attractive. Notliner travelers will appreciate a dishwasher, a kitchen faucet with a spout, a coffee machine with a handle for storing capsules, a microwave oven, electric roller blinds and side windows , or a bedroom separated by a sliding door with a large bed. Interestingly, there is a Smart garage under the bedroom.

In such a vehicle, we can count on both a large TV and spacious tanks. The one for fresh water can hold up to 300 liters , and for sewage - 200 liters. 130 liters is the capacity of the fuel tank. The basic version of the vehicle is equipped with a 3-liter 205 HP engine . However, the engine must be able to cope with a motorhome with a permissible total weight of nearly 7.5 tons , and optionally even 10 tons! With the basic equipment, the Notliner weighs 6,200 kg.
It is worth noting that between Notliner and semi-integrated motorhomes there are a dozen other models to choose from, each of which is original in its own way. So whoever wants to stand out at the campsite, check out the Notin offer as soon as possible.
Sometimes it is better to get lost than to ask for directions too much. Aldous Huxley
Enjoyed reading this article? Share it!