Overloaded camper van - a shameful (old) problem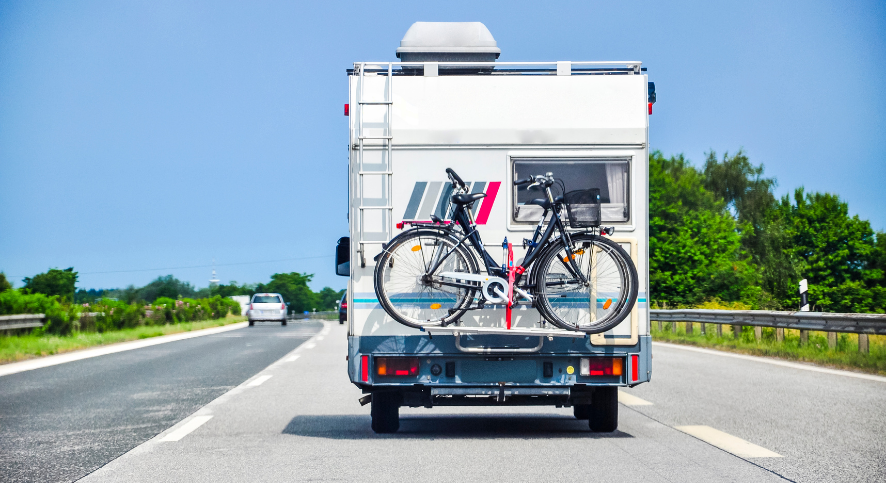 As every year, we come back to the topic of overcharging the motorhome. The boom in the vehicle sales market also causes the growing interest of road services, which are starting to enforce penalties for not adjusting the weight to the motorhomes written in the documents.
Unusual laws vs. industry trends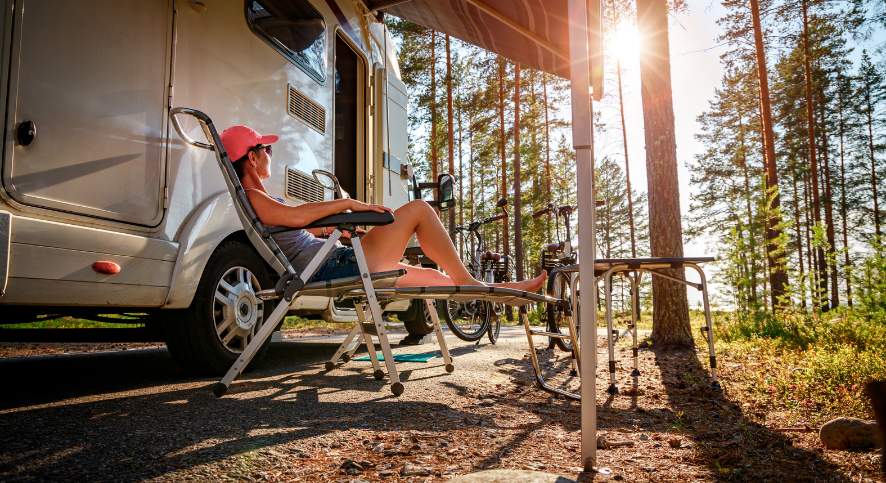 Yes, ladies and gentlemen. You can see us on the roads. And on a scale that just a few years ago no one would have been able to predict. The regulations in force in the EU and in Poland regarding the possibility of using vehicles with a maximum permissible weight of up to 3.5 tons for a category "B" driving license are one reason.
Restrictions related to road tolls and road traffic restrictions (especially in terms of speed) is another. Insurance prices , the lack of assistance and a few others are also on the lips. Many dealers are already aware of the potential problems and officially signal the problem and offer vehicles with identical engines and superstructures, but with a GVM, e.g. 3.5 t and 4.5 t.
Most clients are aware of the risk and choose the "light" option without being fully aware of the possible implications. And so, in many rentals, we have alcoves of monstrous size, registered for 6 people, whose empty weight often exceeds 3 tons. After loading the provisions, water, crew and luggage, the weight can easily indicate about 4 tons. After all, we have large garages, lockers, lockers and no one takes into account the installed solar panels, air conditioning or the weight of the grill / camping furniture. Vacation is finally here! Who would worry about "saved somewhere" values of axle load, GVM or extended braking distance ?!
Remember that a fine is the lightest form of warning in the event of breaking the law. If a collision occurs and the vehicle is overloaded, we may be fully responsible for the resulting damage. After all, the vehicle cannot be considered to be technically efficient and roadworthy if the scale shows more than the DMC box in the registration certificate.
Directory of seats in Europe
The fines for overloading motorhomes in most EU countries are different, but we will not get away with the detection of such an offense. Below is a list of countries and financial penalties awaiting us for breaking the regulations (source ADAC):
Germany
Fines for exceeding the GVM for motorhomes up to 7.5 tons and trailers up to 2 tons.
From 5%: 10 Euro
From 10%: 30 Euro
From 20%: € 95 and one penalty point
From 25%: € 140 and one penalty point
From 30%: 235 Euro and one penalty point
EU mandates
In the EU, penalties can be severe, but it should be noted that many countries have a "zero tolerance" rule for overloaded vehicles
Belgium : between 110 and 330 Euro (cash payment)
Denmark : for each exceeded% of DKK 75 (approx. EUR 10) for cars with a GVM of 3.5 tonnes
France : between 135 and 750 Euro
Italy : minimum 41 Euro, maximum fine 1697 Euro
Croatia : minimum 40 Euro
Luxemburg : € 74 up to 10% overcharge, then between € 251 and € 5000
Netherlands : minimum 130 Euro, maximum ticket 850 Euro
Austria : when exceeding by 2%, the minimum is 36 Euro, the highest fine is 5000 Euro
Portugal : between 60 and 300 Euro
Switzerland : minimum 85 Euro when exceeding 100 kg, 170 Euro over 100 kg
Spain : 6 to 15% above the GVW of 300 to 400 Euro, maximum fine of 4,600 Euro
I feel best in the form of trade fairs and meetings with enthusiasts. Technical freak. In my life I have dismantled many motorhomes for the first time. Fan of large vehicles, mountain biking and traveling without weight and financial restrictions. At CampRest, I am responsible for all publications on automotive topics.
Enjoyed reading this article? Share it!