Sawiko caravans - a travel partner in a motorhome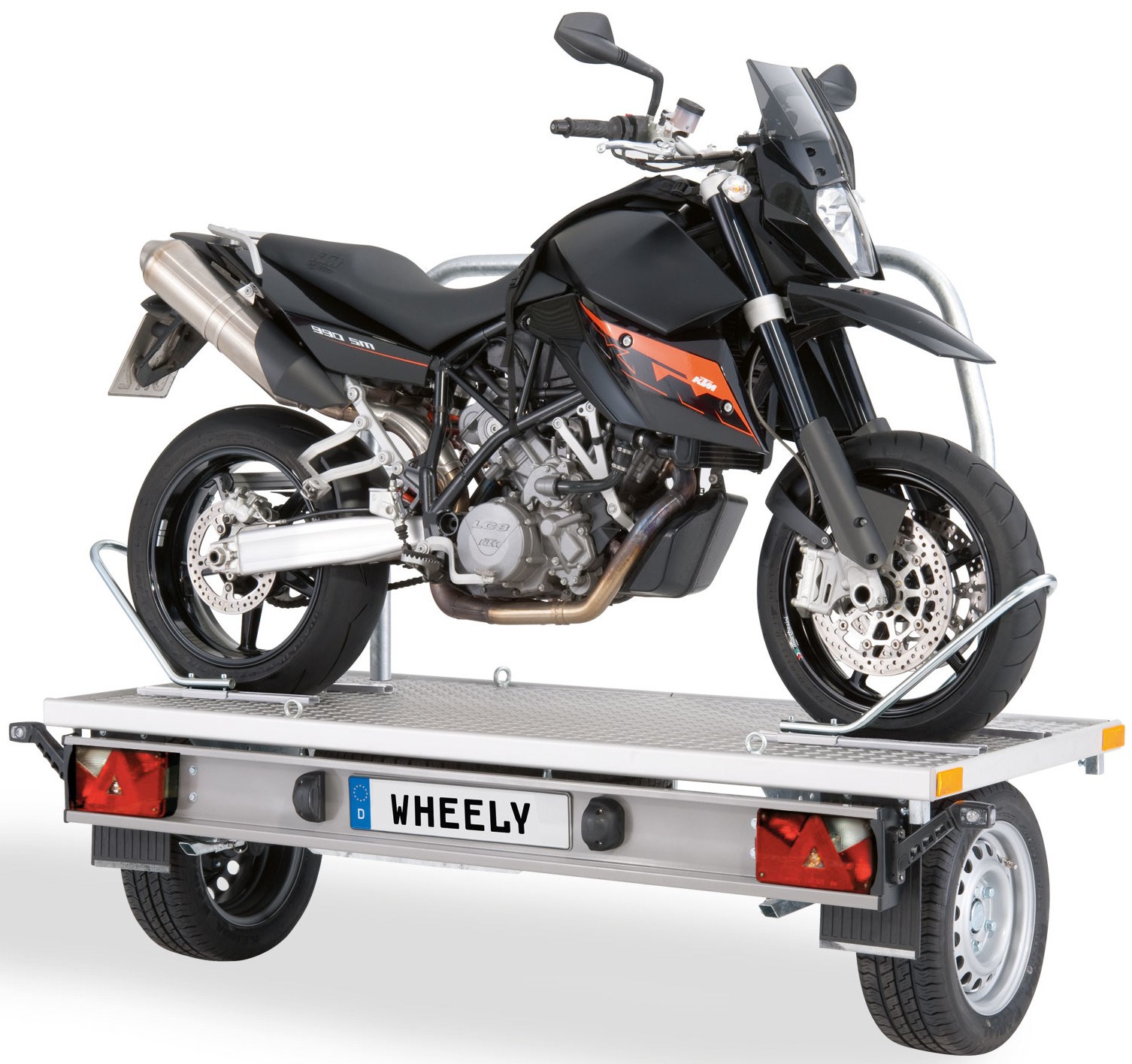 Every enthusiast of motorhome expeditions faces sooner with the problem of insufficient space and the challenges related to the vehicle's DMC. Especially users of motorhomes up to 3.5 tons often see a considerable challenge here. Not wanting to overload the axles of the motorhome, and for the sake of safety, we can reach for an original, practical solution proven by many travelers in Europe. AlKO's sister brand, Sawiko, offers several models of ultra-compact single-axle multi-purpose trailers, which slightly increase the dimensions of the vehicle, at the same time significantly increasing its functionality.
Wheely - a bestseller with a lot of possibilities
Sawiko Wheely is a great example of solving many of the aforementioned ills. The micro-trailer has a curb weight of 215 kg, and the GVM is as much as 750 kg. Optionally, in the braked version, this parameter can be as much as 950 kg. The usable area is 200x80 cm and the loading height is 62 cm. What is most impressive about this brilliant vehicle is the wide range of accessories and transport systems.
The largest group of fans of this solution are enthusiasts of two (or even three) wheels - especially owners of scooters (traditional and tricycles of the Piaggio MP3 / Honda Tricity type), motorcycles and heavier electric bikes. System ramps, winches and fasteners make loading and transporting even heavy two-wheelers child's play.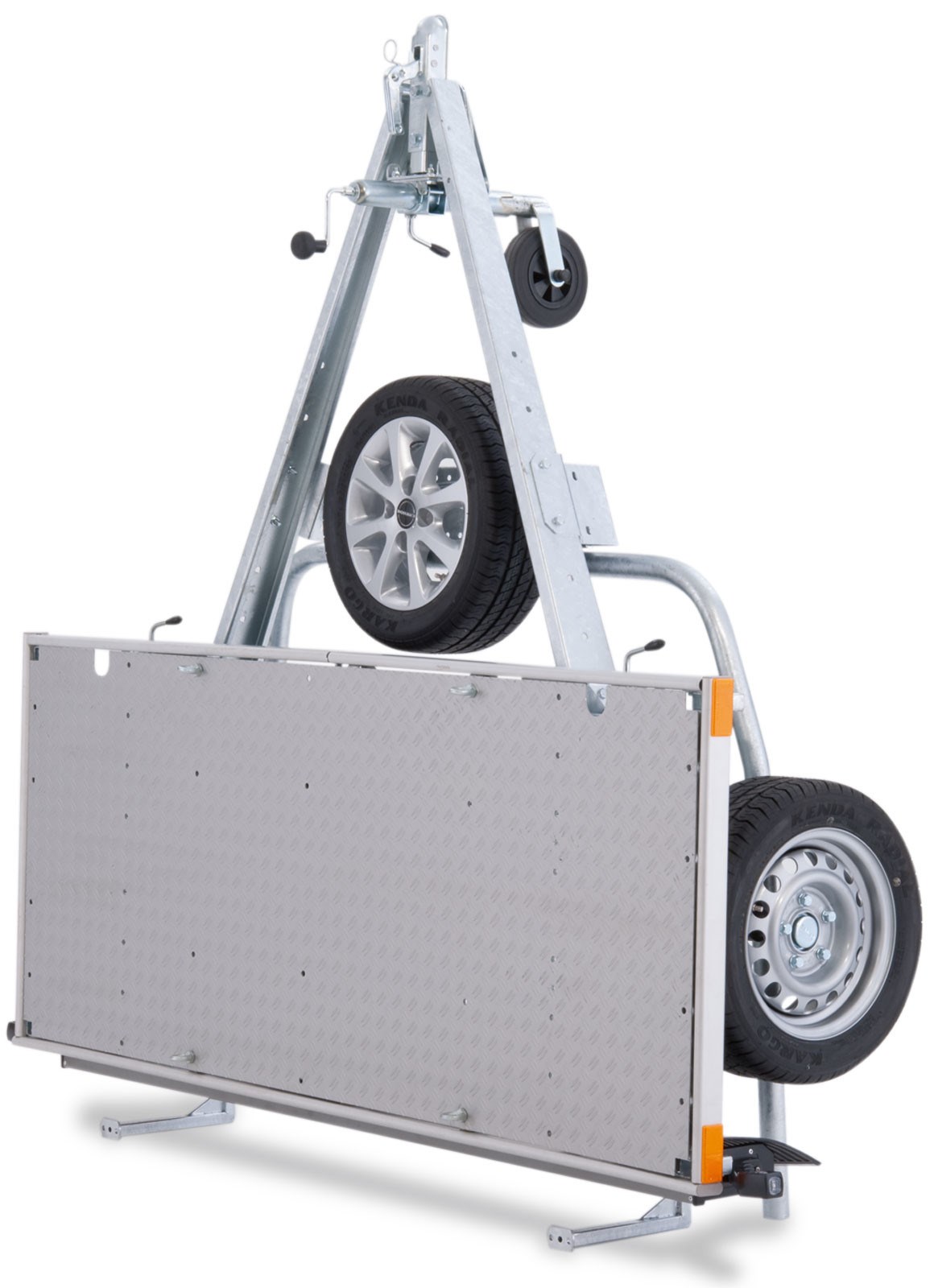 In addition to the above-mentioned accessories, we have at our disposal transport boxes for heavier equipment, an anti-theft lock, as well as an extendable beam with lighting increasing the loading area. This allows the installation of additional transport rails (e.g. for an additional bicycle). This handy solution is slightly longer than the platform attached to the rear of the motorhome, but it does not load the axle and allows us to significantly increase the weight of the transported cargo. Optionally, it is possible to order a trailer with an extended drawbar.
Traigo 500 - a smaller sister with great possibilities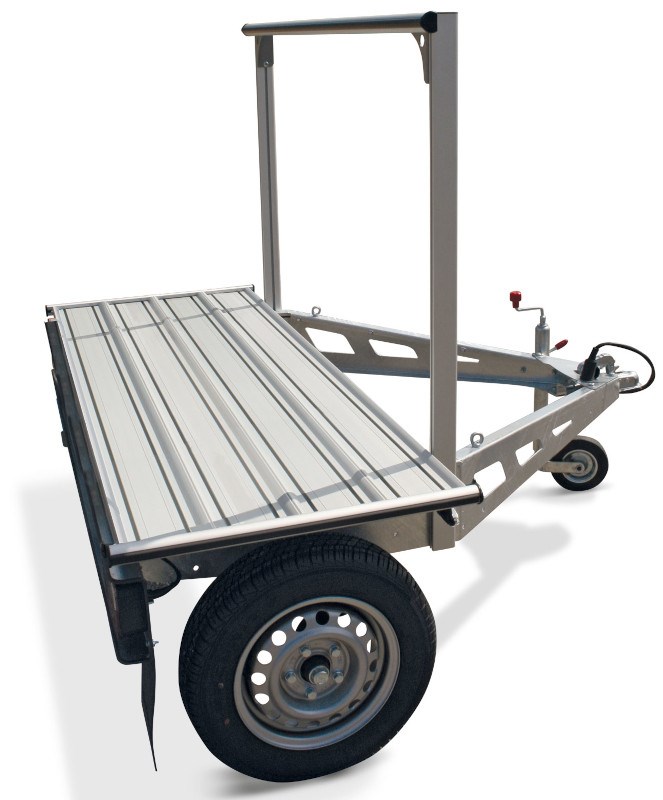 If you are looking for a trailer for transporting bicycles (including electric bikes) and lighter luggage, the smaller sister of the Wheely model with the aptly named Traigo 500 may also be suitable. Also here is available a wide range of accessories and assembly elements. The trailer weighs only 150 kg with a GVM of 500 kg, and its platform measures 64 x 141 cm.
Importantly - regardless of the model, Sawiko gives us excellent stability during loading and unloading thanks to the integrated maneuvering wheel and lowered supports at the rear. Relatively low weight allows you to easily maneuver the trailers alone after disconnecting from the vehicle, and the possibility of vertical storage means that it will not take up much space in the garage, parking lot or under the shelter.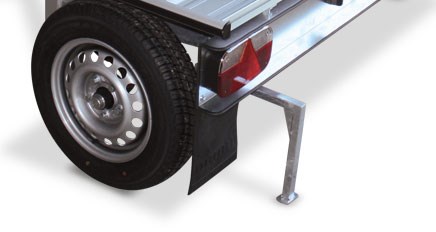 All Sawiko models are trailers certified in accordance with EU regulations. This distinguishes them, for example, from self-made platforms, the use of which exposes us to potentially unpleasant consequences and responsibility, especially in Western European countries. Of course - within the meaning of road traffic regulations, we are dealing here with a classic trailer, which means limits, for example, in the speed at which we can move.
Of course, each Sawiko model can be approved to travel at speeds of up to 100 km / h in countries that recognize such approval and the speed of the set. It should be noted, however, that for many motorhomes struggling with "overweight", the use of one of the patents described above may even be a godsend. With skillful loading, we can easily take larger and heavier luggage or means of transport on a journey, not only not exceeding the GVM, but also not overloading the rear axle of the motorhome.
In most cases, the use of Sawiko trailers will not significantly affect road tolls (e.g. in Austria we will pay for a car up to 3.5 tons with a trailer, not for a truck). Taking into account the attention to every detail, sophisticated design and versatility of the solution, we have a recipe for the headache of many globetrotters.
A wide range of Sawiko trailers and accessories can be found in the ACK company from Kędzierzyn Koźle - the showroom and shop are a real mecca for beginners and experienced travelers - sklep.ack.com.pl .
I feel best in the form of trade fairs and meetings with enthusiasts. Technical freak. In my life I have dismantled many motorhomes for the first time. Fan of large vehicles, mountain biking and traveling without weight and financial restrictions. At CampRest, I am responsible for all publications on automotive topics.
Enjoyed reading this article? Share it!