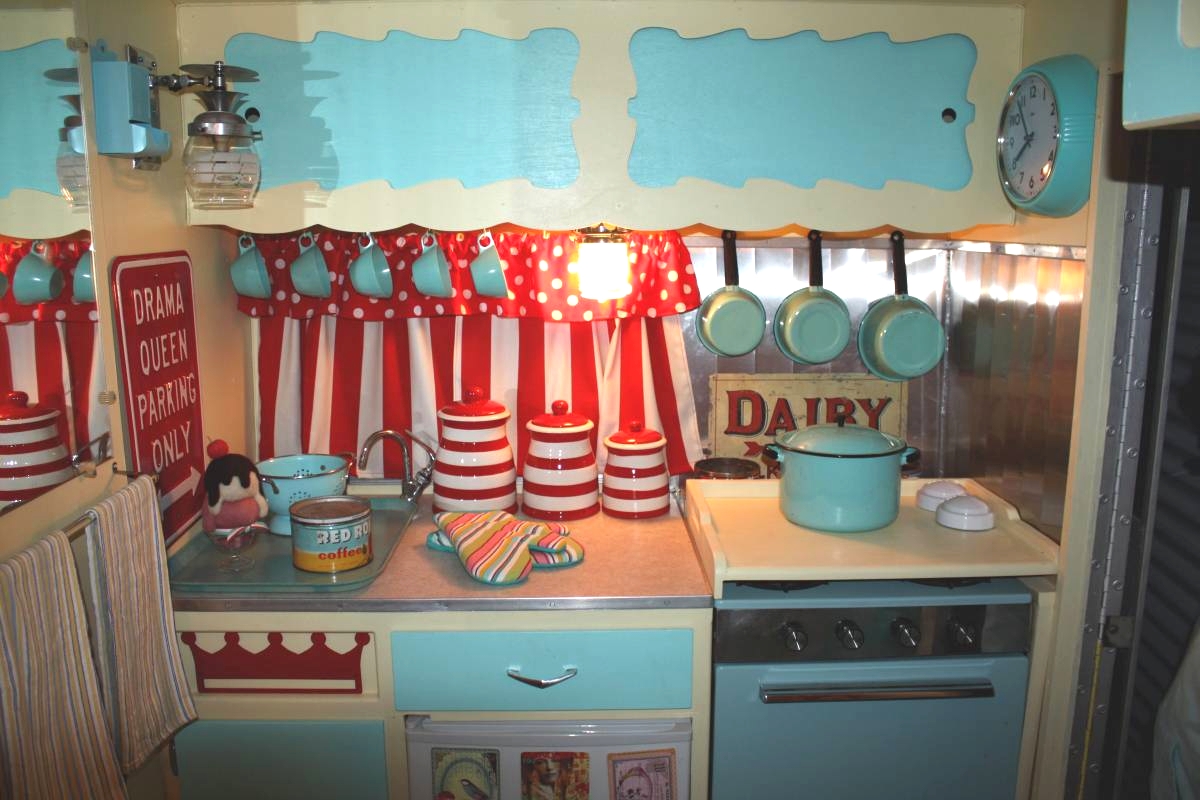 The world is crazy about caravans, trailers, related gadgets and accessories, even if the last ones are only hairy cushions or curtains in white and red checked ...
Trailers are triumphant on the internet. But not the new and futuristic ones. Old caravans have the best streak, becoming a graceful object for alterations and original styling. It turns out to be a good idea to buy an old caravan and "pimp" it in such a way that friends, neighbors and even passers-by rub their eyes with surprise.
An old caravan is a great material not only to tinker a bit, but above all an opportunity to present your individual style to the world. So you can have a luxury caravan, dripping with chrome and making a great impression with pink leather, quilted armchairs, or you can arrange it more cozily with home curtains, curtains and pillows. Finally, you can choose a more unusual style and prepare a unique trailer that would, for example, match the Hello Kitty cartoon.
And when all your friends are delighted, you can take photos and shine on the Internet. There are websites dedicated to vintage camping, there are blogs about it, old trailers have their photographers on Flickr.com, and they are also being passed on on Pinterest.com.
Caravans that only pretend to come from different times, because inside they can have pink microwave ovens (Hello Kitty) or other, modern devices, we can find, among others at Getcampie.com or Littlevintagetrailer.com. The "cool-and-vintage-campers" and "vintage-camper-crazy" channels are popular on Pinterest.
It's easy to see that for many people a caravan is a lifestyle. Their bravest owners choose not only a suitable, often vintage car for the caravan (it is necessary to paint it so that it forms a coherent set with the caravan), but also dress themselves in such a way as to evoke sentiment to the good old days. Pin-up or children's flower designs are not uncommon.
Sometimes it is better to get lost than to ask for directions too much. Aldous Huxley
Enjoyed reading this article? Share it!