Womondo - a new brand of motorhomes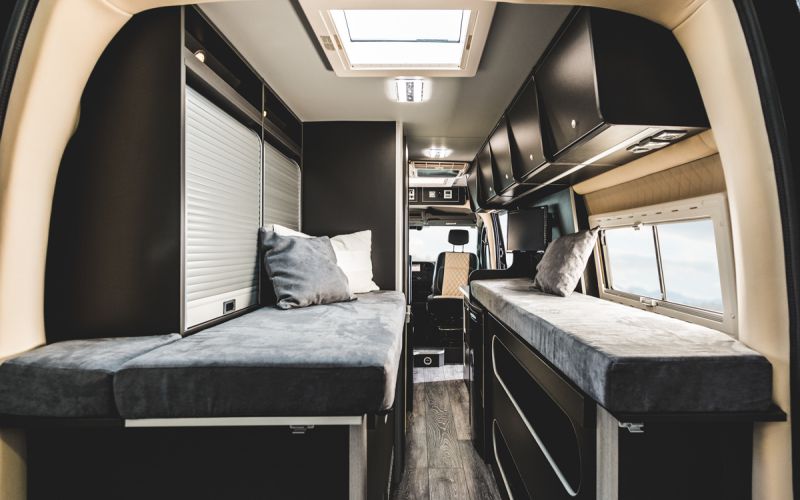 The huge demand for motorhomes, especially motorhomes, which we are currently dealing with in Europe (especially in Germany) has caused new producers to enter the game. Womondo is a new brand that wants to build extraordinary touring vehicles - so far based on the Opel Movano.
Opel Movano as a motorhome
The "new" in the industry has to somehow stand out. At a time when most motorhomes are based on the Fiat Ducato , choosing the Opel Movano will surely be an eye-catching move.
However, what is supposed to be the most important feature associated with Womondo is the possibility of preparing a "tailor-made" car, which in this case means 10,000 available configurations! The customer can determine the color of the motorhome himself, choose upholstery and determine the equipment of the vehicle. Configuration can be done directly on the Womondo.net website.
The second important advantage is the relatively short waiting time for the finished vehicle, which is currently 120 days. It is much shorter than the competitors who sometimes have to wait up to 12 months to prepare a motorhome according to the buyer's wishes. On the other hand, if the Womondo customer is satisfied with the standard configuration, the waiting time can be reduced to just a few weeks.
Primo - especially for two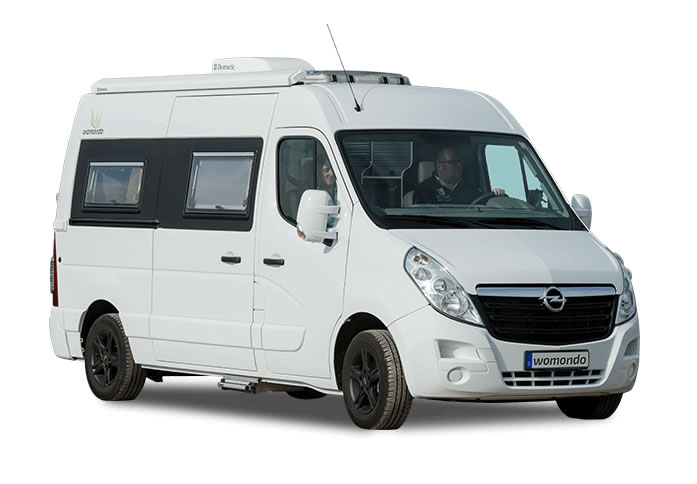 The Womondo model range opens with the Primo - a vehicle prepared for traveling couples. Until now, other manufacturers have found it difficult to understand something that seems obvious - if two people are going to travel in a car, why waste a limited space, for example, on seats for four people? And so far it has been so! Even if the motorhome was presented as a vehicle for couples, it usually had four seats installed.
This mistake was not made in Primo. There are two armchairs and the entire space has been arranged with two people in mind . There are also two beds, which allows you to use them as sofas during the day and move between them. At night, however, they can be combined to create a sleeping place with dimensions of 178x140 cm (the entire width of the vehicle).
Gas stove - do we really need two or three burners for camping? If we are not going to a culinary competition, usually one is enough. And there is one in Primo. Thanks to the space-saving design , the 554 cm long motorhome also includes a toilet, a foldable washbasin and a shower tray .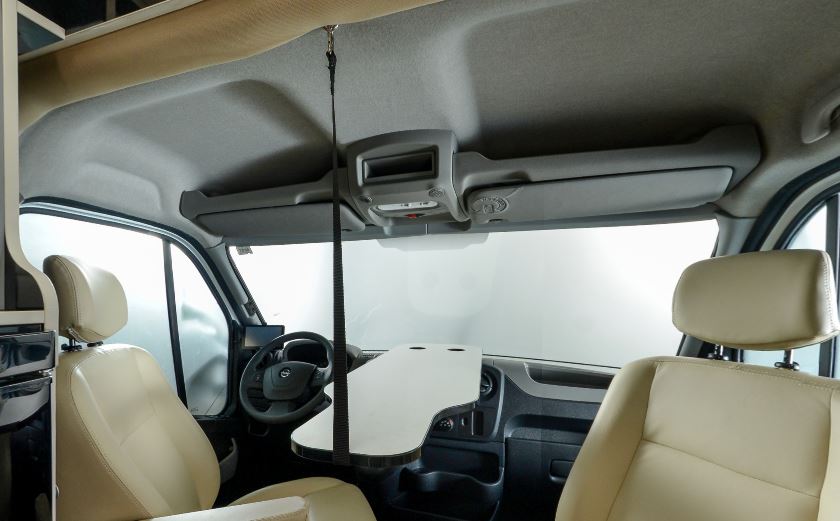 As standard, we will receive, among others 70-liter refrigerator, 80-liter water tank and 78-liter waste container. Truma heating with a water heater is also standard. The issue of the table has been solved in an interesting way - the top is suspended ... under the windshield . While eating a meal, we can sit on the driver's and passenger's seats.
There are four engine versions to choose from (only diesel). The Primo with the cheapest 2.3 CDTI ecoFLEX engine with 110 HP costs 47,900 euros in Germany. However, this is low power for a van, so it's better to choose a 145 HP unit or one of the two 170 HP engines (the other with an automatic transmission).
Momento, Grando and Agilo - more convenience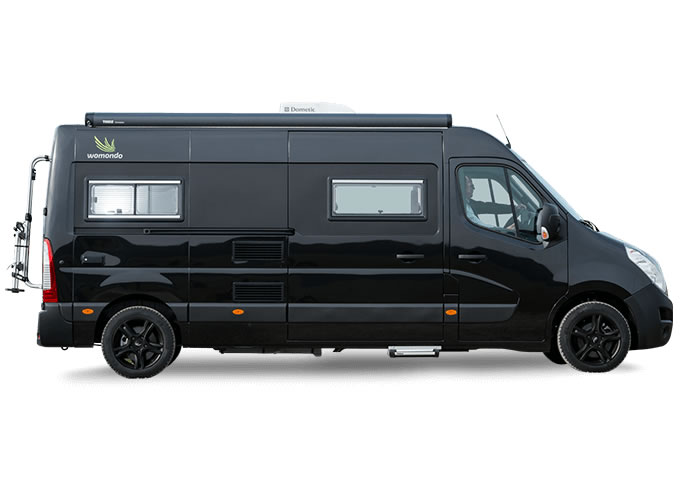 However, Womondo's offer does not end at Primo. By paying extra EUR 3,000 , we can become the owners of the Momento model, in which 3 or possibly 4 people can stay overnight. This car was designed as a vehicle for couples who travel with a child or occasionally want to stay overnight. However, this model already measures 619 cm . At Momento, the cooker has two burners and the fresh water tank has a capacity of 120 liters.
If a family with children is to travel in a motorhome, the Grando model, 685 cm long , with two double beds arranged in a bunk arrangement , will probably be better. And this means that the bed on the first floor is not only an extra bed, but also a large, full-size sleeping place for two people. Interestingly, the Grando is available with only two engines - there are 145 HP and 163 HP units to choose from. The price of a version with a cheaper engine starts at 56,900 euros .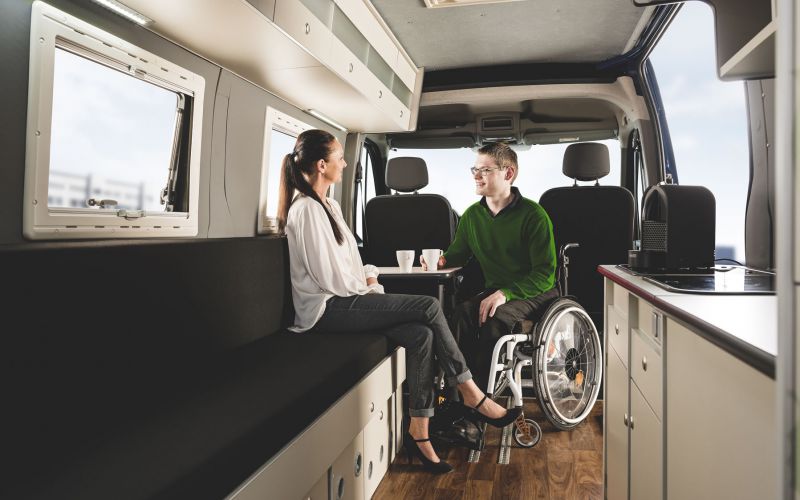 There is also the Agilo model, actually twin to Grando, but adapted to the needs of disabled people. A wheelchair can easily fit into the vehicle, and the car control devices can be equipped with special amenities.
Womondo also has two other advantages - it provides a 7-year warranty on the tightness of the body , and thanks to an agreement with Opel, motorhomes can be serviced at the official Opel Dealership network. All in all, quite an interesting proposition that can cause a lot of confusion on the increasingly tight camper van market.
Sometimes it is better to get lost than to ask for directions too much. Aldous Huxley
Enjoyed reading this article? Share it!