11th National Caravanning Rally at the Poznań Motor Show 2020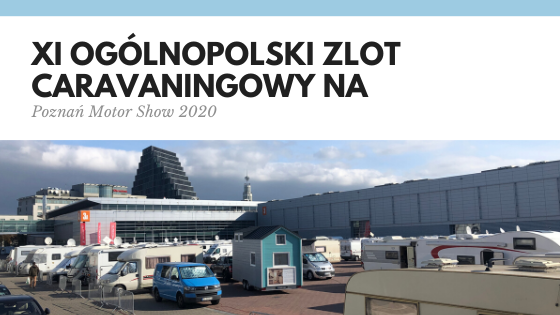 The Caravanning Rally is one of those accompanying events without which the Poznań Motor Show would not be itself. The arrival of enthusiasts and owners of unique models of motorhomes and caravans is a great complement to the Caravanning Salon. This year, we will be visited by almost 90 teams, and the registration starts on February 4.
Meeting of caravanning enthusiasts
For several editions, during the Poznań Motor Show, the National Caravanning Rally has been held, which is a great complement to the Caravanning Salon. Teams from all over Poland and other countries come to the rally. The space between Pavilions I and II is filled for a few days with a whole overview of models and brands of motorhomes and caravans. You can find here both new and immortal classics and even vehicles made by the owners themselves.
Riders are enthusiasts of travel and camping, who always have an interesting story to tell from the route. It is worth visiting the Rally, meet people and feel its unique atmosphere.
Participation
The rally will take place from March 27 to 29.
Registration for the 11th OZC is conducted by the co-organizers, i.e. PTTC (Polish Society of Camper Tourism) through the Camper Team forum.
Registration started on February 4 from 18:00 on the forum - CamperTeam
Number of available seats: 80 crews
The price of the rally package includes: a plot with an area of 3x7 meters, admission for a crew of two, participation in the Poznań Motor Show and all accompanying events (from 27 to 29 March) and access to water and electricity connections.
We have created the CampRest portal for people who value freedom and travel on their own.
Enjoyed reading this article? Share it!