By camper for new wine to Vineyard Sandomierska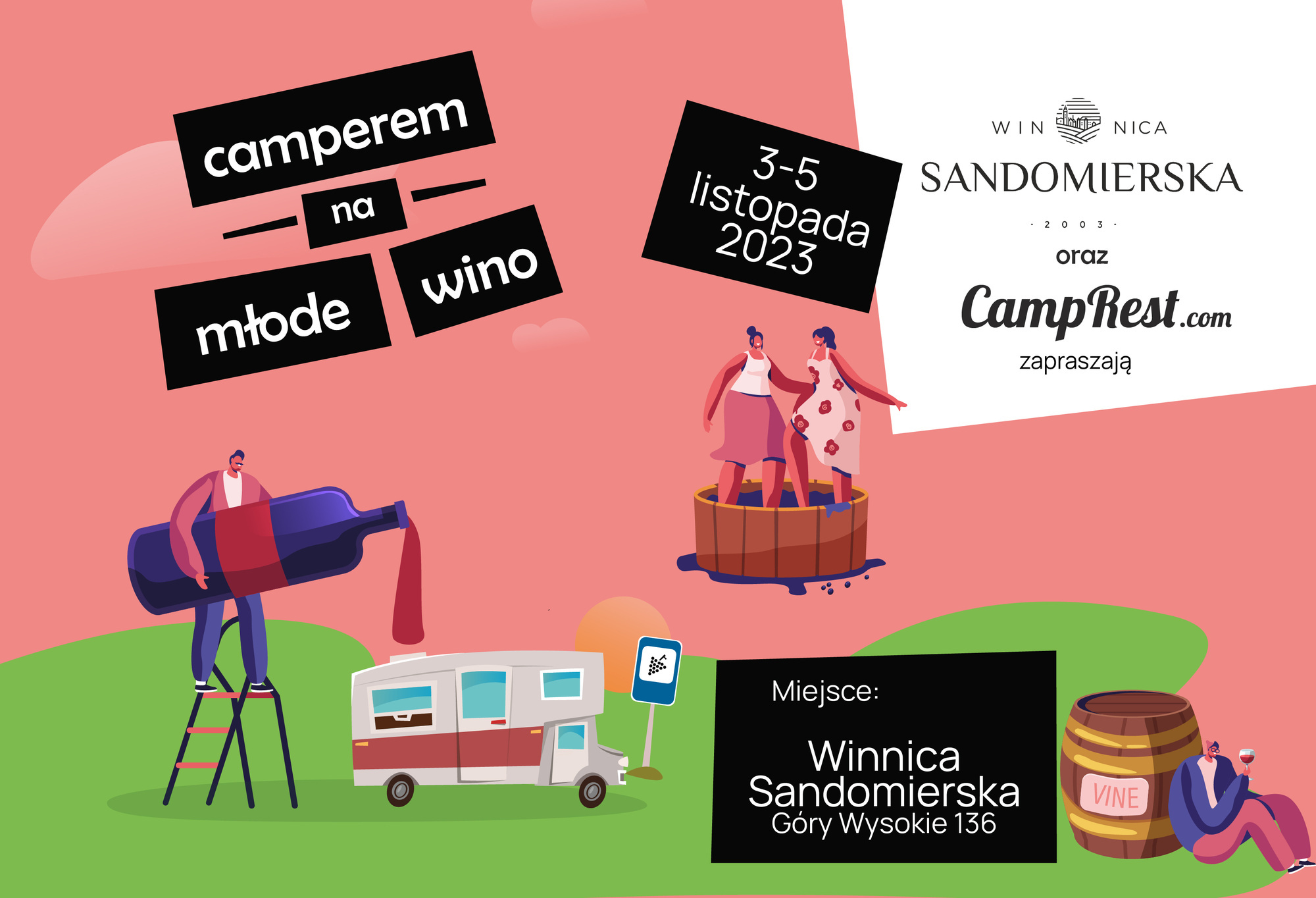 We cordially invite you to the second edition of the cyclical event called "Camper for young wine".
Last year, for the first time, together with our friends fromWinnica Sandomierska (Monika & Marceli), we organized a caravanning event on the occasion of the New Wine Festival, and the event turned out to be such a success that we had a long reserve list.
You can come to the event with a camper or caravan. Parking for camping vehicles is organized at the professional Camper Park, which belongs to Winnica.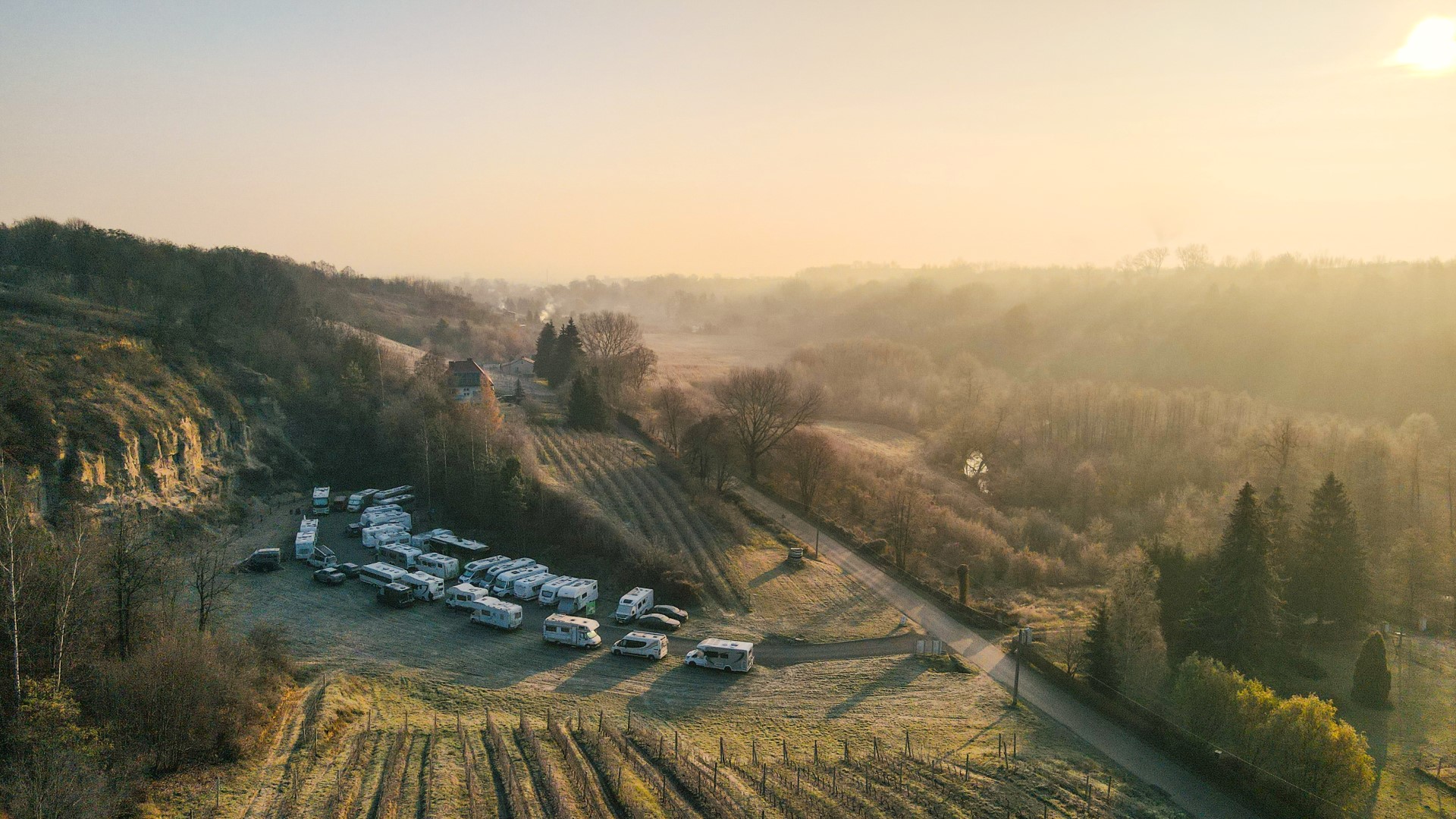 EVENT PROGRAM
FRIDAY 3/11
Introductory evening
warm dish (goulash)
bonfire and grill (own provisions)
cinema for children
SATURDAY 4/11
1:00 p.m
tour of the vineyard and winery
tasting of 4 types of wine
a board of Sandomierz cheeses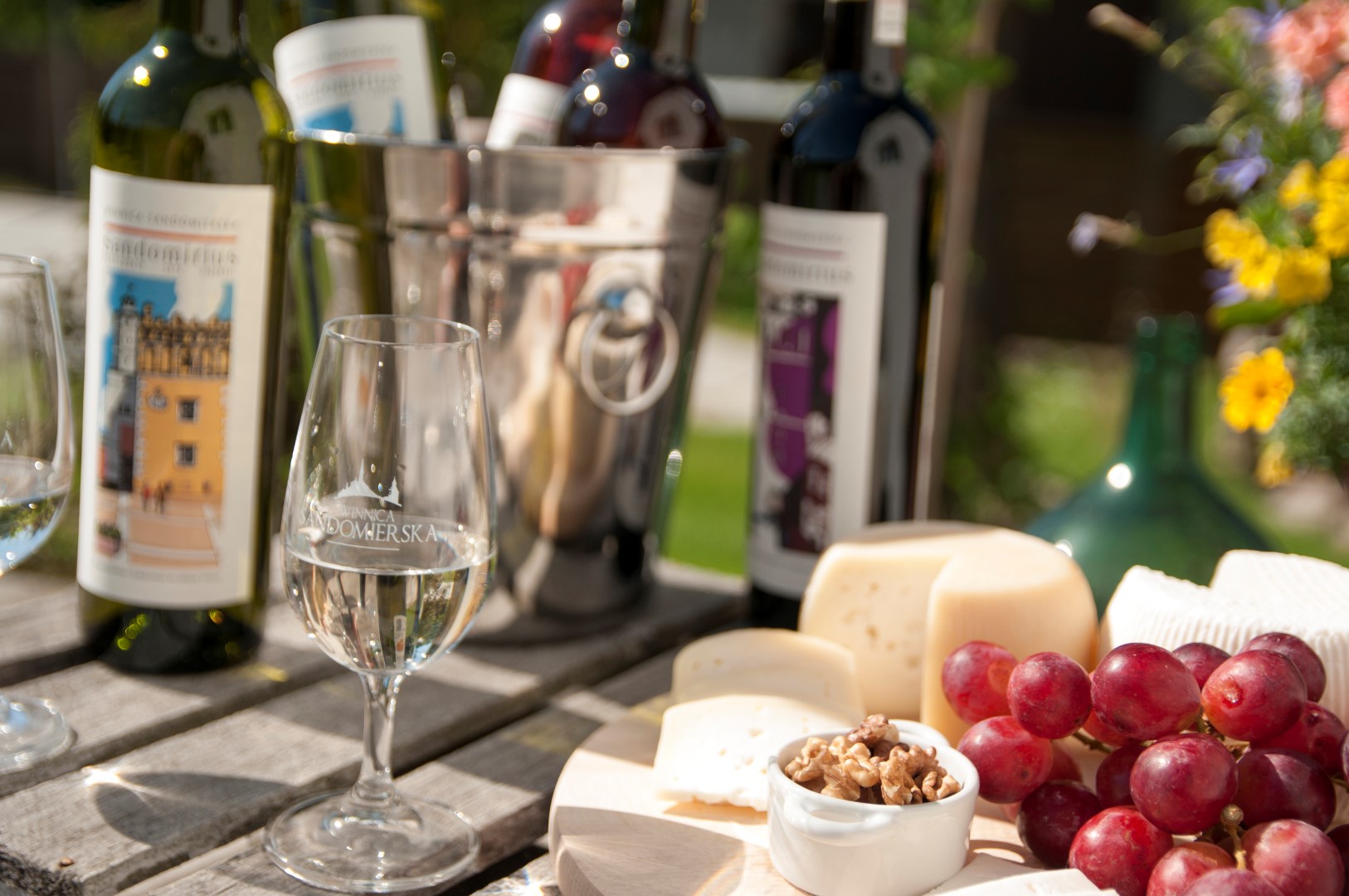 2:30 p.m
dinner with new wine
goose + bottle of new wine (for a couple)
4:30 p.m
bonfire & grill with live music (own provisions)
feasting together
integration and dancing until dawn
PARTICIPATION COST
The cost is PLN 270 per adult
The price includes the above attractions, meals, parking of the camper with electricity for 2 days, Camper Service and a souvenir glass of wine from the event.
Children's fee
Additionally, animations and lunch are provided for children - additionally paid (price depends on the number of children, details during registration).
The number of places is approximately 30-35 crews, because the space in the Camper Park is quite limited and even with this number there will be a CRESS (when signing up, take this into account and be aware that there will probably be no room for sun loungers or to open the awning next to the camper).
Last year there was a similar number of campers and everyone fit.
YOU CAN ALSO ARRIVE WITH A TRAILER
There is access to a shower and toilet facilities in the winery
When it comes to registration, it's first come, first served!
Registration and participation fees are made directly to Marceli via e-mail: [email protected]
Vineyard profile on the CampRest website: https://camprest.com/pl/kempingi/polska/swietokrzyskie/winnica-sandomierska
See you!
NO AVAILABLE PLACES
I regret to say that on September 6, 2023, the list of participants was closed. We invite you in 2024
Photo gallery from last year
We have created the CampRest portal for people who value freedom and travel on their own.
Enjoyed reading this article? Share it!