Camptoo - bankruptcy on a large scale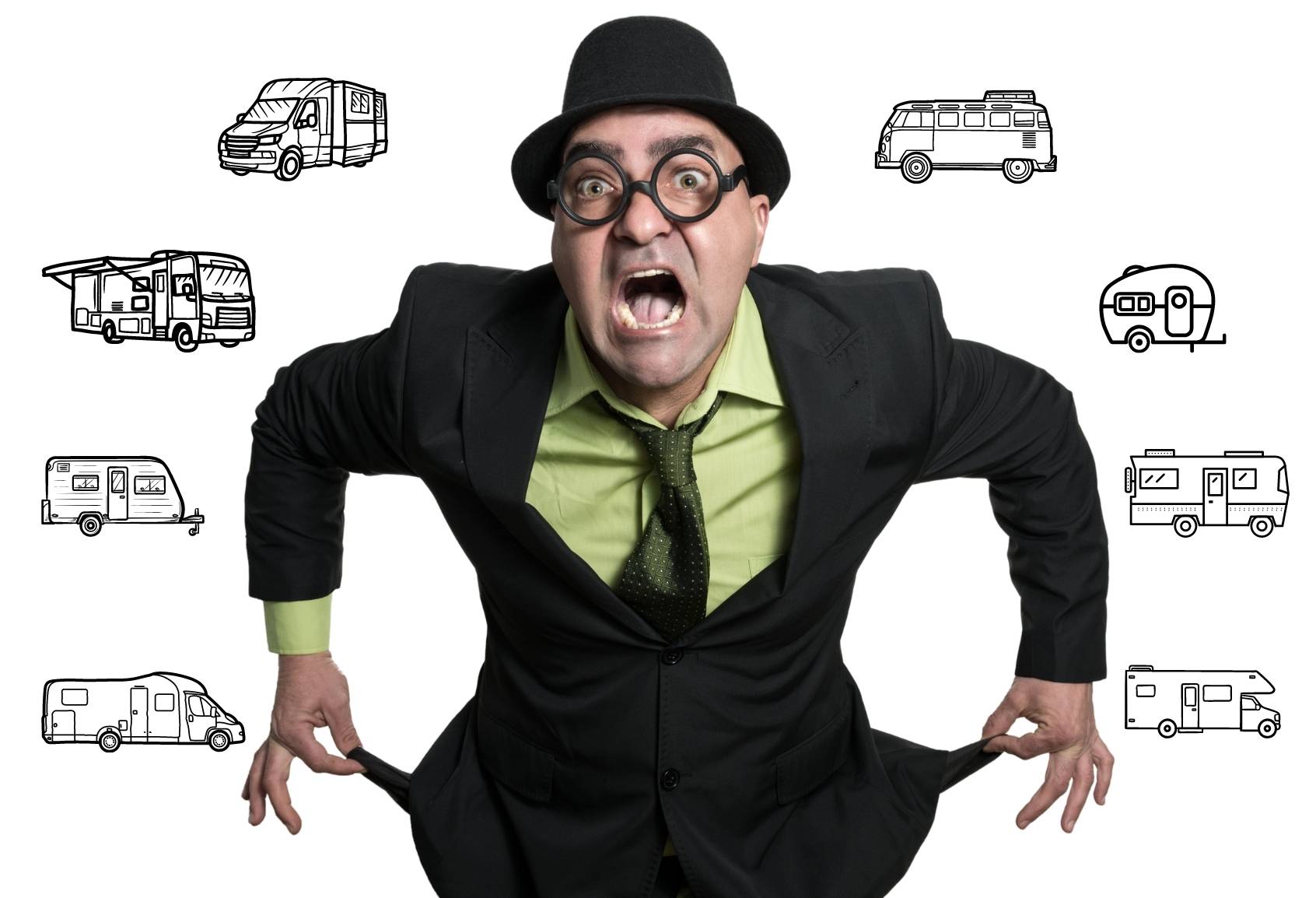 The development of intermediary platforms in the rental of motorhomes and caravans in the last two years has been very dynamic. After all, the market developed rapidly and the demand for motorhomes grew. The emerging micro-rentals were often unable to set sail on their own and reach customers, and the emerging rental brokers seemed to be a reliable partner that could help fill the booking calendar. By the time…
Broker = risk?
To understand the danger for both parties - the tenant and the landlord, it is enough to realize that all settlements between them were made through an intermediary. Kind of a business model, of which many, but as it turns out, without any solid guarantees. The Dutch company Camptoo from the very beginning took further Western European markets by storm, with time reaching Poland as well, and finally there was a turning point.
The statement on the website only reads that even for the Polish branch, the information from the headquarters was to be unexpected - also for the company's employees. All activities of the company as of October 26, 2022 were suspended. There is also no question of physical settlement with contractors. Was the specter of bankruptcy predictable? We don't know that. Just as we do not know how many landlords and tenants are left on the proverbial "ice". The history of Camptoo makes you verify and soberly look at the companies operating in the industry dealing with intermediation and draw conclusions.
Rent - a business motorhome in difficult times
It should be noted with full responsibility that the business of renting motorhomes and caravans is not (and never was) just easy and pleasant. There are no shortcuts here, and as in any industry, you need to earn a reputation and returning customers.
As Camprest, we have many years of experience in the industry and we know how success is built. If you have your own rental shop, you have to remember about a few important aspects:
Bet on your own brand! No broker will be interested in building your brand or your product / service if they can sell them under their own banner. So if you are already investing time, resources and energy in building a brand, let the world hear about it!
Promotion and building recognition is the key.
You do not need a settlement intermediary.

The trust of customers will be the greater the better (read: more direct) contact with the landlord. The sense of security (also financial), quality of service, predictability and support are the key elements.
Renting a motorhome is an integral part of holidays - a period that most are not supposed to be associated with uncertainty, stress or any risk. The current turmoil on the market and the unstable macroeconomic situation are other arguments in favor of rational management of resources (including funds for promotion and marketing).
If you approach the topic honestly, and you look at business and brand development in the long term, then it is definitely worth considering the presence of CampRest companies in the database.
You do not pay commission here, you settle accounts directly with the client, you are visible, you build brand recognition and you gain direct contact with potential contractors not only from Poland, but also from all over Europe. The contact details shown here are YOUR details, not the details of the broker using your fleet to earn commission.
Let's talk about how you can expand your business!
I feel best in the form of trade fairs and meetings with enthusiasts. Technical freak. In my life I have dismantled many motorhomes for the first time. Fan of large vehicles, mountain biking and traveling without weight and financial restrictions. At CampRest, I am responsible for all publications on automotive topics.
Enjoyed reading this article? Share it!