Caravan Salon 2018. The world is our home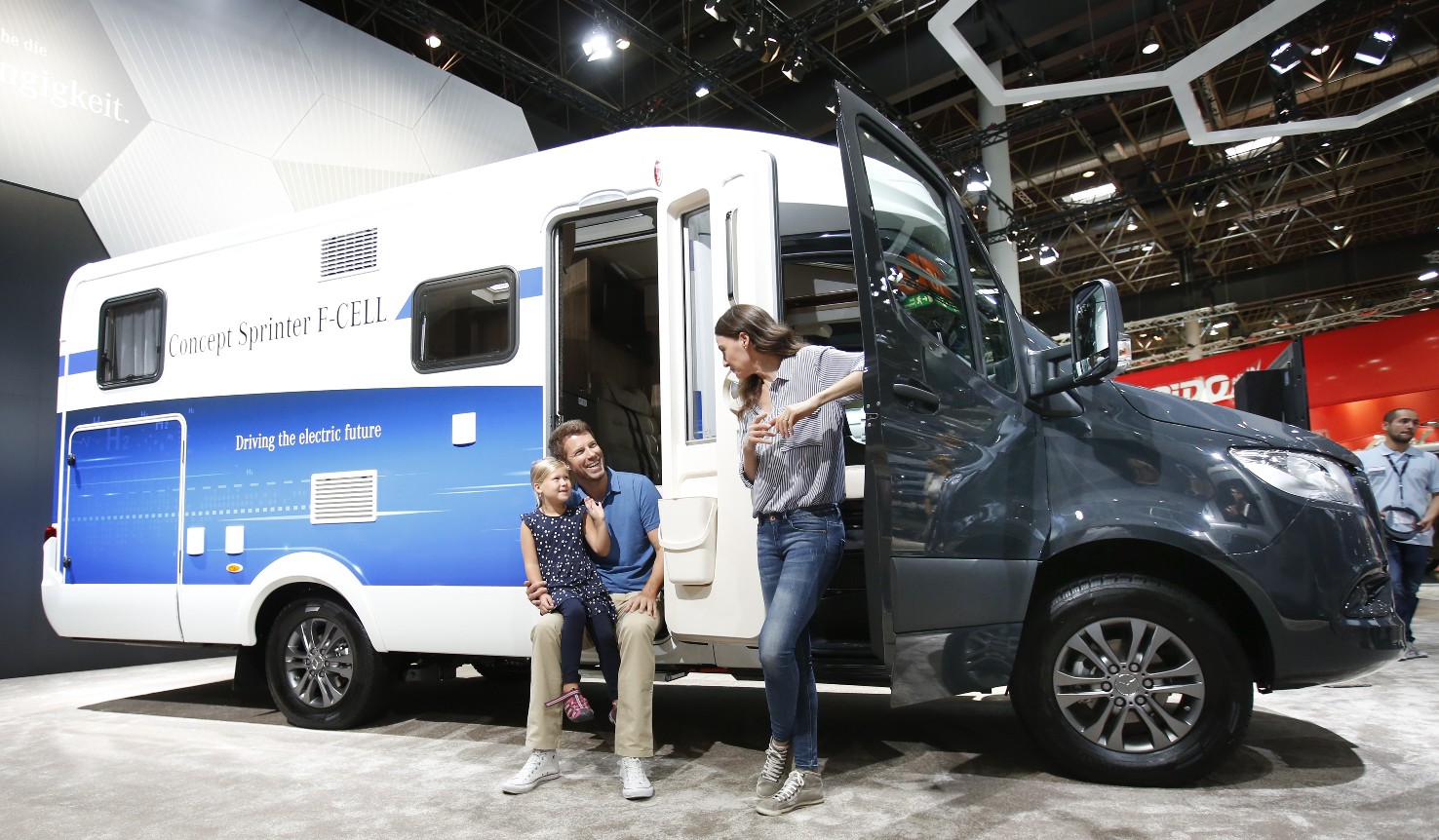 Caravanning gives you freedom - in a motorhome, caravan or tent, you can feel at home and at the same time be close to nature. The motto of this year's Caravan Salon is In der Welt zu Hause , meaning "at home in the world". Every year more and more people are interested in this way of active recreation, which is carefully noted by the organizers of the fair. In all cases, the word umweltfreundlich is also abbreviated, i.e. environmentally friendly - recently an extremely important trend, not only among those who adhere to the caravanning lifestyle.
Caravan Salon in Düsseldorf is an event for both old-timers and newbies. The former know exactly what they want, and producers and exhibitors try to satisfy their requirements and surprise with new solutions. However, there are more and more caravanning enthusiasts, which the organizers of the event do not forget. StarterWelt is the perfect place for newcomers to the industry, where they are led step by step by experts through the meanders of a new hobby. This is where they can find out how to get started, whether to choose a camper or a trailer, what accessories are necessary, what the law says, where to go first and how to plan a route. The icing on the cake are meetings with bloggers who cultivate this lifestyle. Worth recommending not only for beginners.
No changes in the West?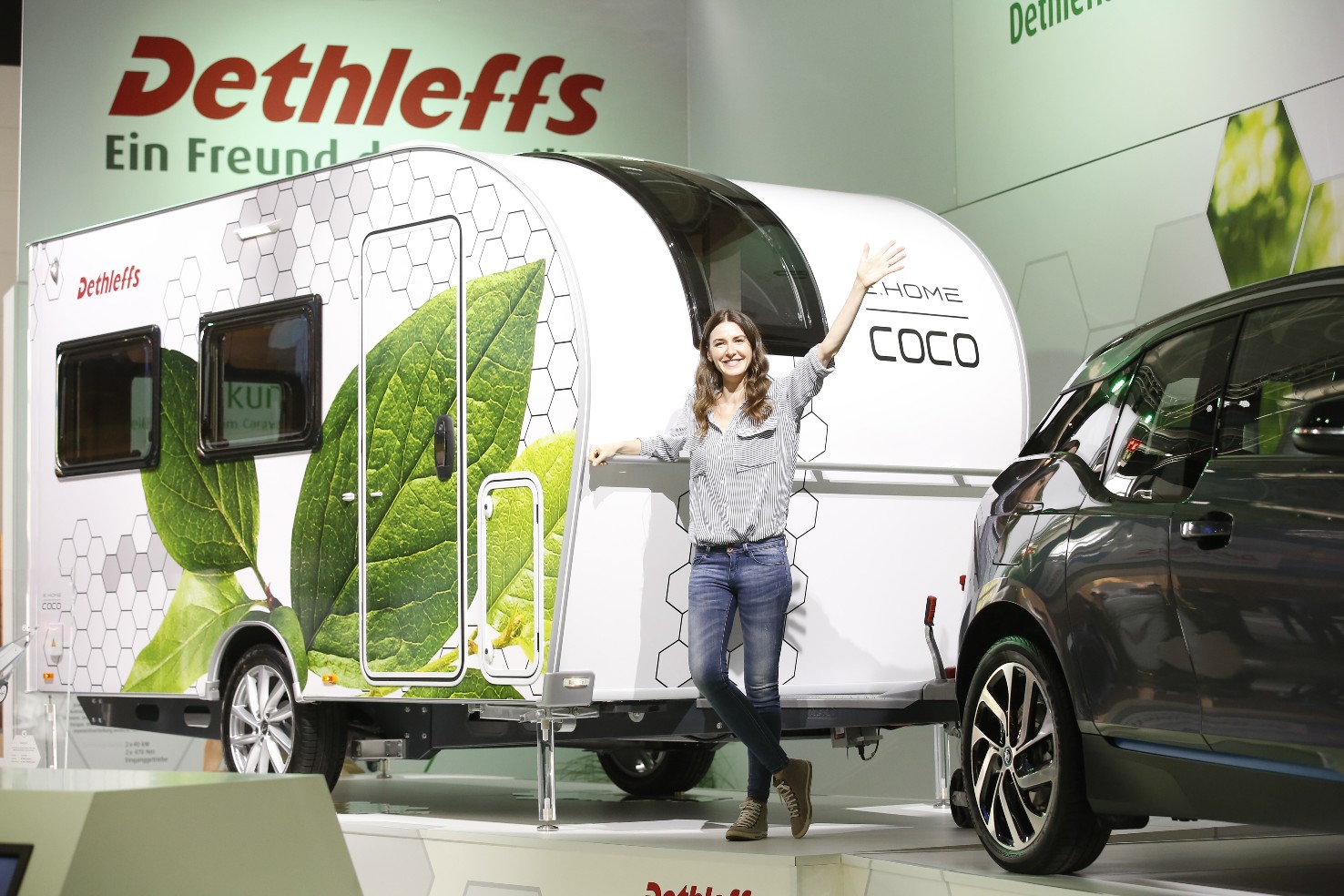 The trends in the caravanning range have hardly changed. Daniel Onggowinarso, Managing Director of the German industry association CIVD, focuses on compact vehicles, comfort and connectivity. Importantly, motorhome manufacturers think about alternative drives. Already last year, Dethleffs unveiled an electrically powered motorhome powered by solar cells. This year, it introduces a more realistic vehicle: the eCoco, the electric cocoon. A caravan that can be self-propelled thanks to its batteries and therefore requires very little towing capacity, making it a great option for small electric towing vehicles. Other manufacturers are also focusing on emission-free driving. Therefore, everything is going towards a more environmentally friendly, which was very much emphasized by the president of Caravaning Industrie Verband eV Hermann Pfaff at the official opening of the fair.
Intelligent travel with Marco Polo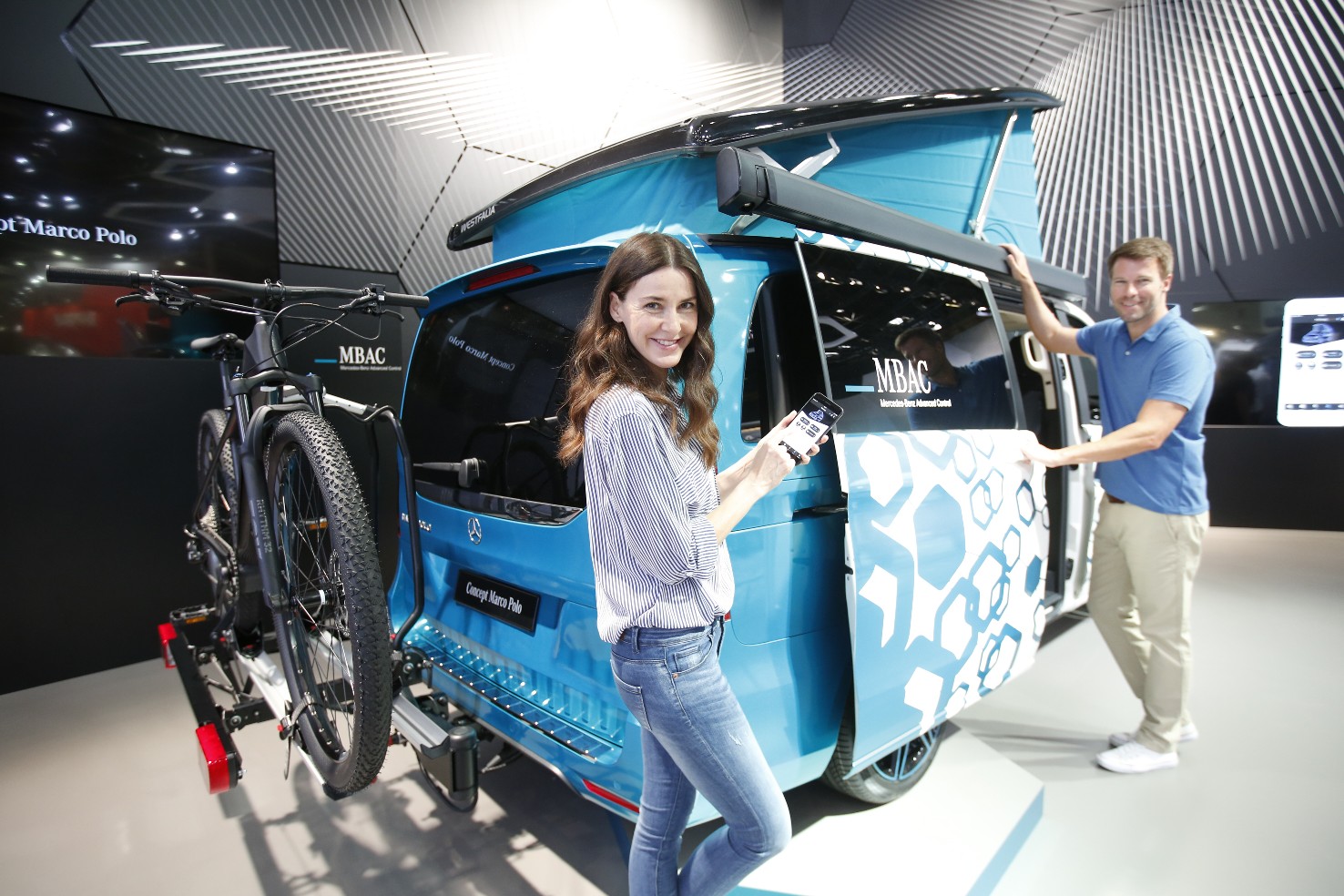 Mercedes also presents an alternative to diesel, thanks to the Sprinter F-Cell. The Sprinter F-Cell is nothing more than the new Sprinter, but with a hydrogen drive. But that's not all. Mercedes surprises with its Concept Marco Polo, a smart home on wheels. Imagine just saying, "Hey Mercedes, I'd like to relax" and Marco Polo opens the movable roof and awning and switches on the ambient lighting. Isn't that a luxury?
Good because it's Polish
There were also Polish accents in Düsseldorf. The CarGO Group provided support at the Pilote stand. The French producer presented, among others new doors in fully integrated motorhomes, a separate hatch in the wall with a fresh water inlet, power connections, parking battery and a control unit with fuses. Easy Camper from Poznań, which showed the first bodywork on a Volkswagen Crafter, arouses great interest. Queues also lined up for its leading Camper Flex models, dedicated to VW T5 and T6 cars, equipped with SCA sleeping roofs.
Globe-Traveler has a large representation of its motorhomes, supported by the team from the Elcamp Group . The stand with native houses on wheels is crowded and is very popular among visitors. Could they have been inspired by Marcin Prokop, who spent his last vacation traveling in a Globe-Traveler camper?
This is just one of the few impressions of this year's Caravan Salon in Düsseldorf. The second weekend of the event is ahead of us and probably more than one person will get a motorhome or caravan. And we are already waiting for Caravan Salon 2019!
I love the Balkans, Slavic languages, European cinema, minimalism and vegetable cuisine. The love of books disturbs me in minimalism, in vegetable cuisine - trips to the Balkans. ;) I read reports (preferably about the Balkans, how!) And try not to buy culinary books anymore. Whenever I can, I go to the Balkans, and if I can't, I go where I can. ;)
Enjoyed reading this article? Share it!