Caravaning Summer Show 2nd edition - the port in Hel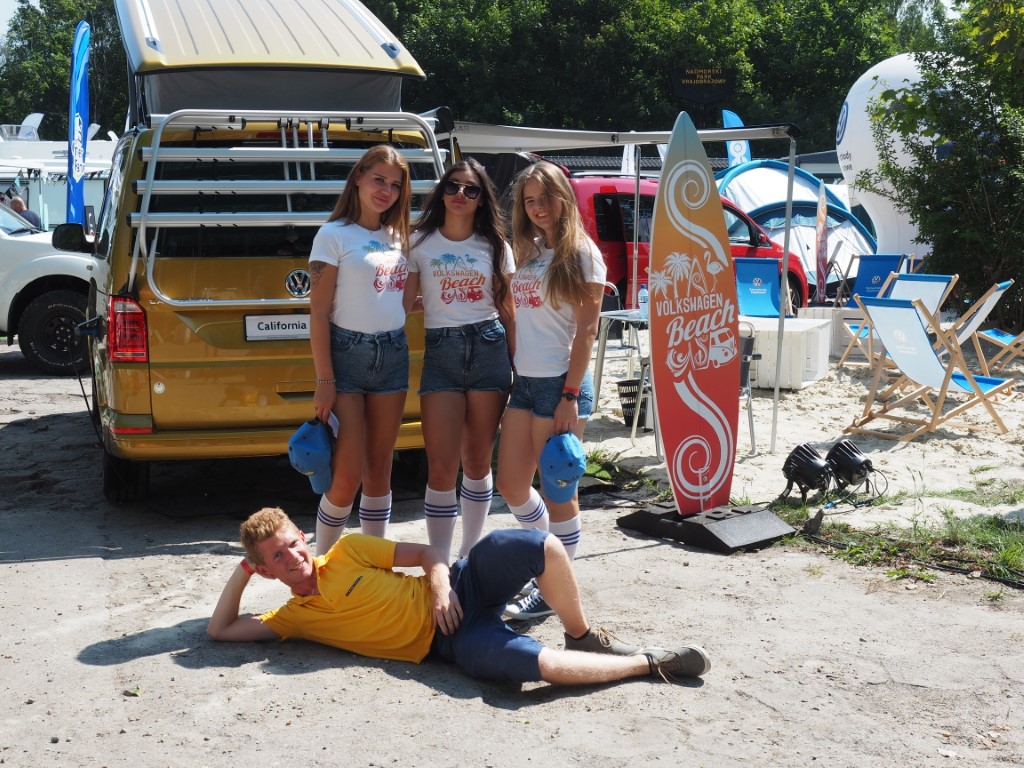 At the end of July, the port of Hel is going to be a real treat for Polish caravanning fans. Caravaning Summer Show edition 2 is not only a review of the best manufacturers of campers and accessories for them, but above all it is a gathering of lovers of this form of recreation. We are also waiting for you.
If you want to read what last year's edition looked like, click here: Caravaning Summer Show - the best party of summer
Time and place
The whole thing will take place from Friday, July 26. until Sunday 28/07 . You can visit exhibitors' stands from 10 a.m. to 6 p.m. Competitions will also be organized during this time. During the rest of the day, we encourage you to integrate with other participants, exchange experiences and, above all, have great fun.
The fair part will be set up in the Port of Hel. You can leave your campers and trailers at the SIELSKI HEL campsite after prior reservation. It's a 10-minute walk between the exhibition part and the rally.
Price of the rally and admission to the fair
The fair itself is free . A place at the campsite costs PLN 100 per day for up to four people plus a tourist tax. Registration is first come first served, we expect approximately 40 teams. You can make reservations to the e-mail address of the organizer Filip Kołodziej [email protected] or via a message on the Caravaning Summer Show fanpage.
Attractions
The Caravaning Summer Show will bring together the most important producers and representatives of the caravanning industry.
You can expect, among others:
CAMPER PLANET – dealer of Ilusion Caravaning, Roller Team and CI campers
MINI CAMP – manufacturer of roof tents
ELCAMP GROUP – dealer of Adria, Hymer, Westfalia, Globe-Traveller brands
GLOBE TRAVELER – manufacturer of campers
BALTICON SA - a concert took place on the roof of their famous container during the first edition
CAMPER NIKI – service and post-accident repairs of campers and trailers
DMK – manufacturer of mobile homes
CARGO – distributor of the Pilote, Bavaria, Le Voyageur and Hobby brands
AUTO MOBIL from Wejherowo – Benimar camper dealer
WAVECAMPER – manufacturer of campers based on the VW T5 and T6
AZAR4 – manufacturer of camping structures for PickUp cars
WV CITY MOTORS – Volkswagen showroom from Gdańsk
BALCAMP – manufacturer of campers
The best camping in Europe
If you are looking for proven campsites from Poland and Europe, visit the stand of the chain of such places, i.e. Baia Holiday Travels & Leisure and our CampRest publishing house.
We will provide you with a free European Camping Guide 2019 and we will answer any questions you may have about the best spots for the next season, practical advice or equipment rental.
Win a holiday in Sardinia
Baia Holiday Travels & Leisure is also the sponsor of a week's stay in Sardinia . All you need to do is buy a drink from the Coca Cola group at the fair and return the receipt with the completed application to the designated point. This is an excellent opportunity, especially for those who have not yet had the opportunity to travel outside Poland.
Moreover, on Saturday, the well-known BARDACZE LIVE ACT will entertain you, giving a concert on the main summer stage.
Sponsors
Ptak Warsaw Expo - strategic partner
Coca cola
Baia Holiday Travels & Leisure
We have created the CampRest portal for people who value freedom and travel on their own.
Enjoyed reading this article? Share it!