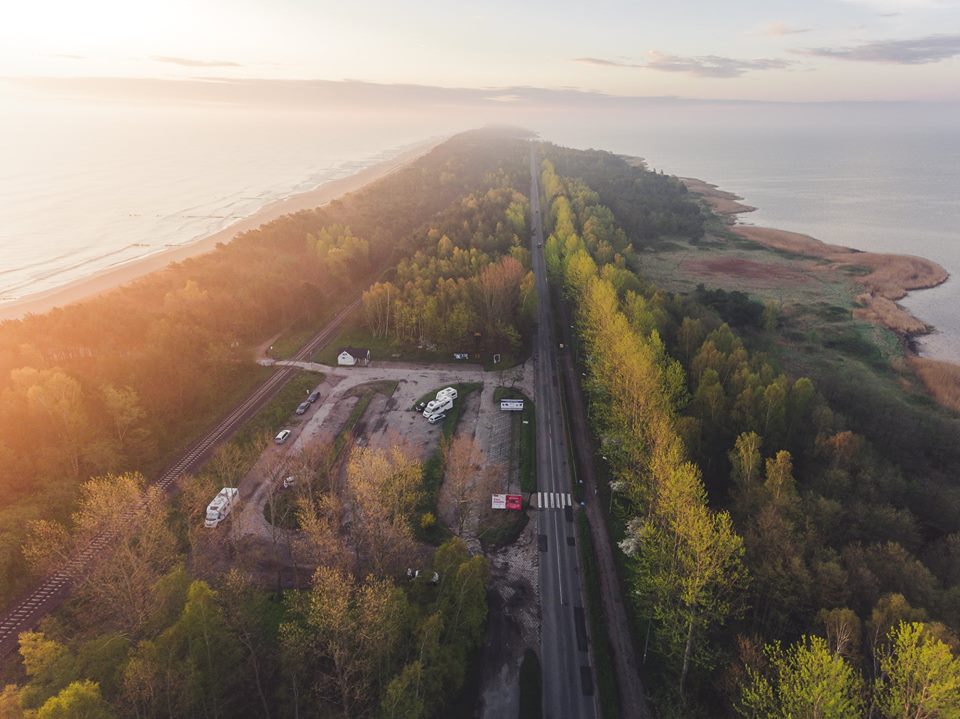 How to combine business with pleasure? Go to the caravanning fair by the sea in July! We invite you to the first edition of the Caravaning Summer Show.
Lovers of motorhomes and caravans, and those who just want to convince themselves to this form of tourism, have the opportunity to meet on July 20-22, 2018 in Władysławowo .
The Hel Peninsula is a beautiful and unusual area. And this is where numerous campsites are located, thanks to which a visit to the fair can be successfully combined with relaxation by the Baltic Sea. The deadline also contributes to this. Taking into account the long-term temperatures, we can hope for the summer Polish Saint-Tropez.
Rally together with the fair
The rally will start the day before, on July 19. and will last until 21.07. Due to the very limited amount of space available, only 25 crews will be able to take part in the rally. Therefore, it is worth checking now whether there are still free seats.
The admission ticket costs PLN 120 per night for each team, which can include a maximum of 4 people. This amount includes a 3-day admission ticket to the fairgrounds, all events and concerts.
For ordinary visitors, tickets are available before entering the fair, at the ticket office. A normal ticket costs PLN 20 , discounted - PLN 10, and children up to 6 years old enter free of charge. There are also family tickets (PLN 35 with one child and PLN 40 with two children). Disabled persons are entitled to a reduced ticket.
Interesting exhibitors
Although the fair is being held for the first time, several "large" exhibitors have announced their participation, such as Mitsubishi Motors Polska and Motor Centrum , one of the brand's dealers. Exhibitors of caravans and motorhomes will be present. You will also be able to see the offer of vestibules, roof tents, mobile homes, tourist equipment and many other accessories related to caravanning.
My Tiny House - a producer of houses on chassis, as well as Europa Campers - producing, among others, buildings for motorhomes and the so-called mobile Dutch houses. There will also be the Elcamp Group - incl. producer and distributor of motorhomes. There will also be a Learn to Surf surf school. And these are only examples of exhibitors, because their list is constantly growing.
Italy and the plane to win
You will surely be able to meet interesting people at the fair. Among them there will be the authors of the blog Szalone Walizki - Dorota and Jarek Kowalscy, as well as the traveling family of Łopaciński (lopacinskichswiat.pl). Wiesława Izabela Ródź and Krzysztof Ródź - authors of the book "Under the Sky of Patagonia, or a motorcycle trip to South America" also announced their presence.
The prize competition will certainly turn out to be an attraction. You will be able to win, among others. A flight on a tourist plane over the Hel Peninsula as well as a week's stay in an apartment in the south of Italy.
Camprest is the media patron of this event.
A lawyer who loves traveling. Always with a book on the go. I collect memories of the color, taste and smell of every place I visit.
Enjoyed reading this article? Share it!