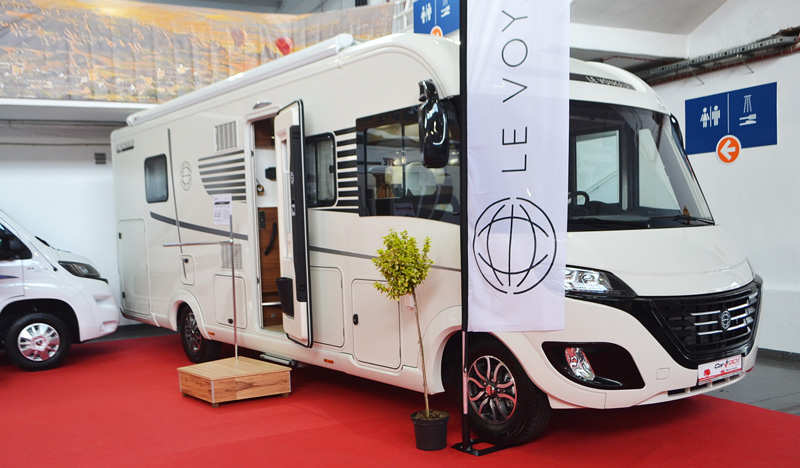 The Motor Show in Poznań is not only the largest automotive fair in Poland, but also the largest exhibition of camping vehicles and accessories. It seems that caravanning in Poland is developing very dynamically, which in turn encourages exhibitors to bring new, often luxurious models of camping vehicles.
The Caravanning Salon organized as part of the Poznań Motor Show is growing year by year. The exhibitors who appeared at the show for the first time could be counted on the fingers of one hand. However, those who strengthened their position on the market expand their stands and introduce new brands to sale. Their offer is getting richer, which also translates into more and more interesting exhibition "plots". There was so much interest in the fair that some companies had no choice but to enter the reserve list and wait for a possible vacancy.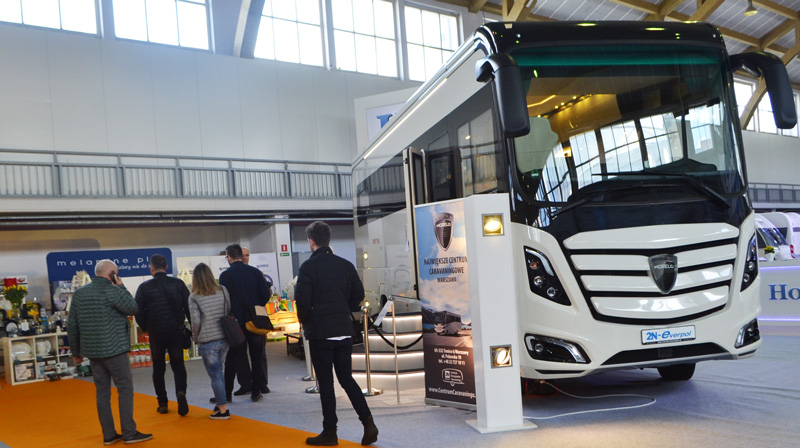 Comfort to power
Suffice it to say that one of the halls was occupied by practically two exhibitors - one stand was occupied by Hobby dealers, the other - by 2N Everpol , which this year introduced a luxury Morelo motorhome (the size of a bus). Slightly smaller, but still large stands were presented by Wadowscy , Benimar and CarGO! The latter company exhibited as many as three models of the luxury brand Le Voyageur, belonging to the Pilote Group. Exactly - have you noticed this year's trend already?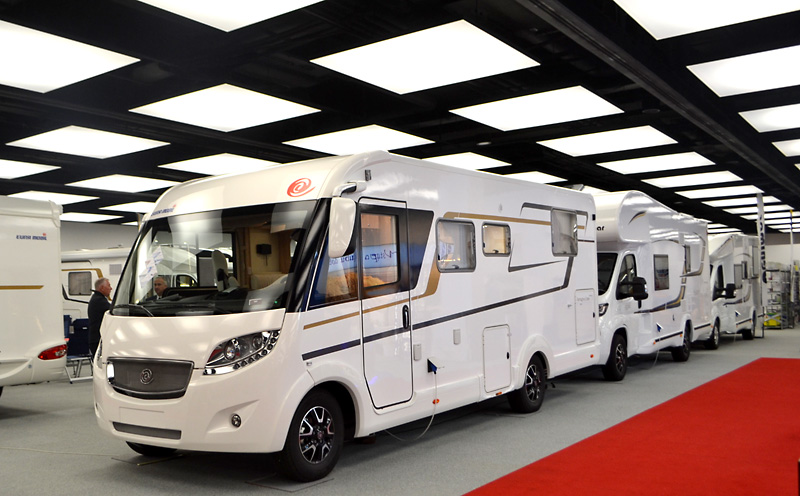 While in the halls presenting passenger cars the leitmotif was ecology represented by various types of hybrids and electric vehicles, luxury has become popular in caravanning halls. High-shelf campers (also priced) appear in Poland, so their distributors calculate that Poles (some of them, of course) can afford such a level of comfort that so far seemed exotic to us. Other exhibitors were also very eager to present integrated vehicles this year - incl. such brands as Dethfless, Mobilvetta, Rapido, Eura Mobil.
But also camper-vans and semi-integrated campers did not have much to do with relaxation in ascetic conditions. The combination of high-gloss exotic wood, red quilted leather and colored LED lighting and chrome elements is an example of splendor that can be found in Balcamp motorhomes .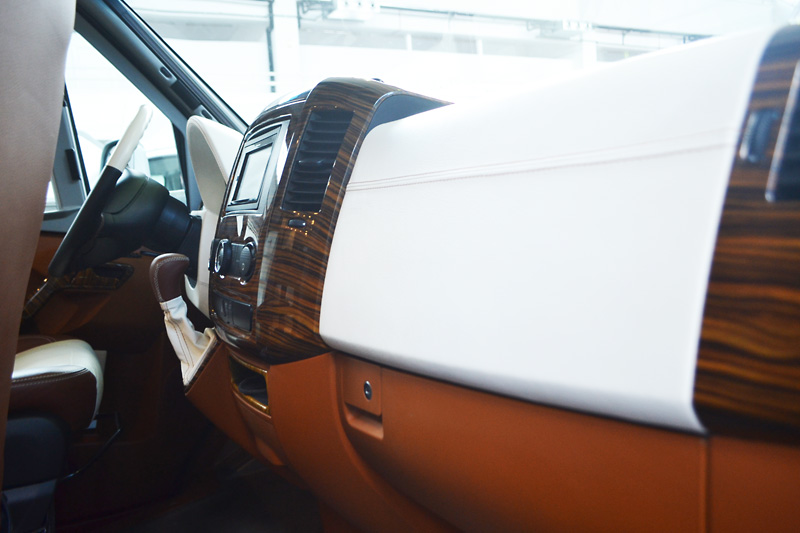 Other exhibitors were also eager to present vehicles whose interiors evoked associations with exclusivity, appealing more to the emotions of visitors than to their practical sense (so popular at the fair upholstery made of light leather might not bear the best off-road test).
The voice of reason and… jurors
Certainly, however, the Caravanning Salon also included customers focused on good value for money. From my observations it appeared that those most interested in buying a camping vehicle were heading towards less exclusive, but more practical vehicles. Attention was drawn to, for example, semi-integrated motorhomes based on Peugeot , and such appeared under the Globe-Traveler and Weinsberg brands.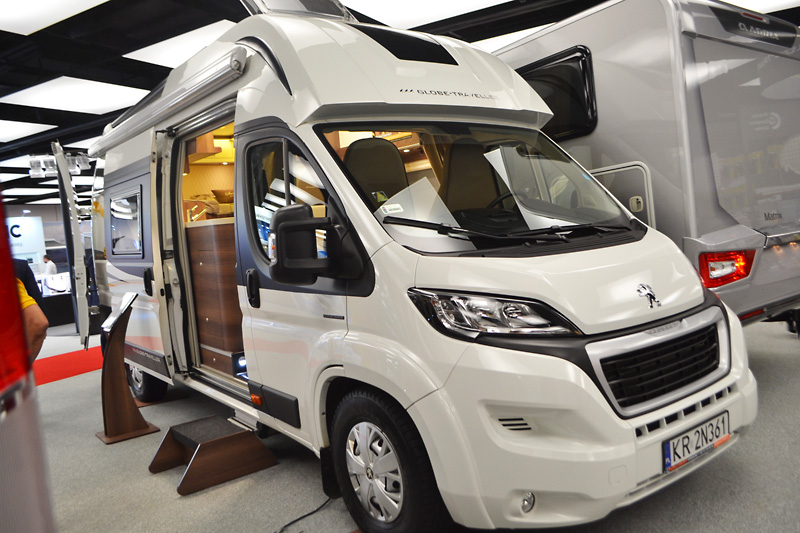 Visitors were also eager to visit Caretta caravans (described by us several times). The fact that one of the most famous automotive journalists, Włodzimierz Zientarski , awarded his prize in the Motor Show Awards plebiscite to the Caretta 1500 caravan, proves that they made a good impression in Poznań.
Since we are with the awards - the second caravanning award went to the CarGO company! Piotr Kozłowski - the publisher of the Camprest.com portal decided to award the Le Voyageur 7.8 LU motorhome. He appreciated that this vehicle is one one of the most luxurious motorhomes available in Poland, but its price - taking into account the "cosmic" comfort and equipment - remains quite "down-to-earth".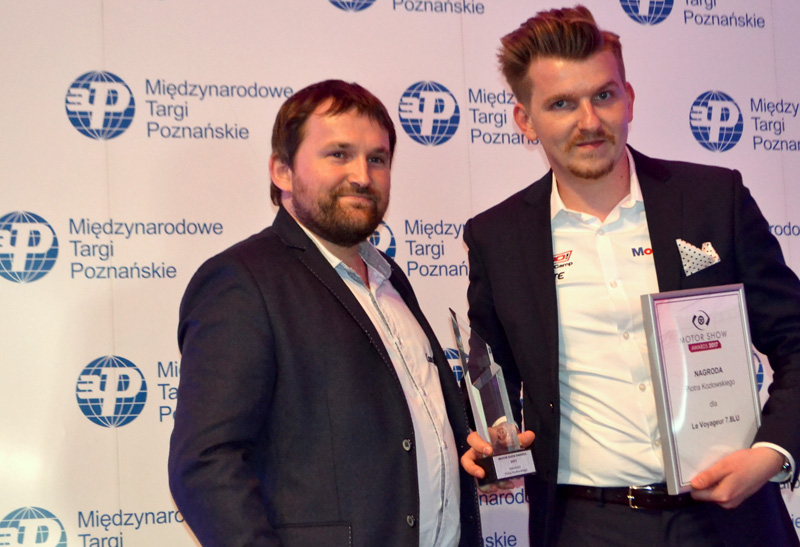 The Caravanning Salon is also accessories. A large stand was set up by the Dometic company, where you could see, among others energy-saving refrigerators that you can communicate with using a smartphone.
We will return to the subject of the Poznań Motor Show several more times, both in the context of the novelties of the Caravanning Show and the Car Show. You can find more photos on our Facebook profile.
Sometimes it is better to get lost than to ask for directions too much. Aldous Huxley
Enjoyed reading this article? Share it!