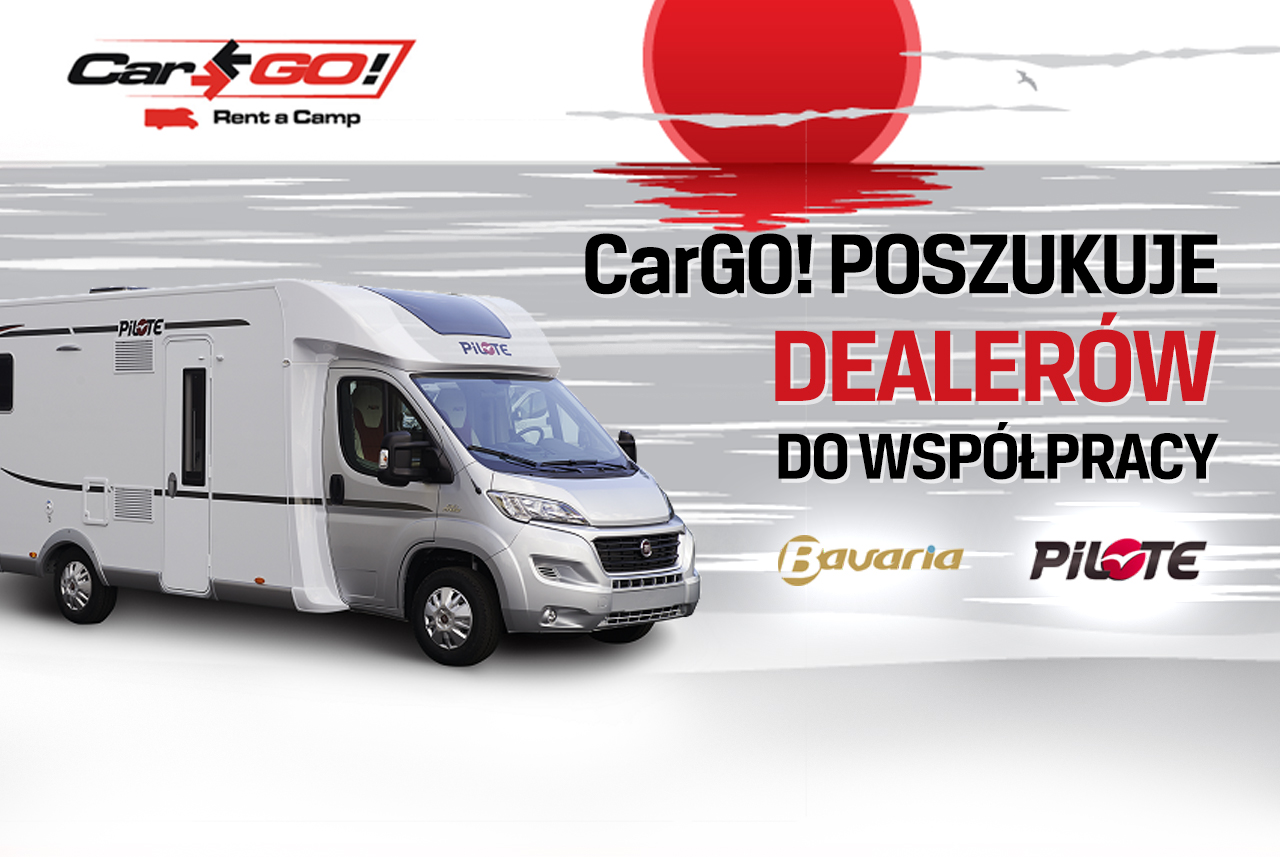 There are many indications that the caravanning market is developing more and more dynamically also in Poland. An example can be the CarGO! Company, which has grown from a dealer of Pilote / Bavaria motorhomes into a general importer in Poland. Currently CarGO! is in the process of building a dealer network and is looking for companies to cooperate with.
We can confidently say that the camping market in Poland is getting on its feet. In the case of CarGO! the increase in sales compared to 2013 was as much as 100% - says Radosław Gogulski, co-owner of CarGO! - At the beginning of its activity, the Pilote / Bavaria brand was not very recognizable in our country, but nowadays vehicle owners are returning more and more for new models. Thanks to this, we know that the level of satisfaction with the brand is at a high level - he adds.
CarGO! as a network
Good results encourage the company to build a sales network throughout Poland.
At the beginning, there will be three or four points in different regions of the country, located near the largest agglomerations, preferably in the vicinity of Warsaw, the Tri-City and in the south-eastern part of Poland.
The company's goal is to sell Pilote / Bavaria vehicles as much as possible while maintaining high standards of service and warranty service. The importer will deal with, inter alia, organizing sales, handling orders from dealers, settling warranty repairs, delivering spare parts and providing advertising materials.
As Radosław Gogulski says, new dealers will be actively involved in brand promotion, for example by jointly participating in trade fairs with the general importer. Thanks to this, a customer interested in a selected motorhome could talk directly to a dealer from his region. It is important to introduce standards that have been functioning for years in Western Europe.
Business for the people involved
Potential dealers, in order to be able to start selling Pilote / Bavaria vehicles exclusively in their region, must meet the requirements set by CarGO! The most important of them is the belief in the development of the caravanning industry in Poland, because without it there is no real commitment. However, good intentions are not enough.
A company wishing to join the Pilote / Bavaria dealer network must have its own service infrastructure. The dealer should undergo training in Pilote technology, and also purchase at least two camping vehicles. This is the minimum number of cars that should be permanently available at each dealer.
In addition, a candidate for a dealer should present his own development strategy for the caravanning industry.
In return, new partners can count on the entire know-how package, including technical and practical training. Dealers will receive warranty and service, marketing and technical support, they will also have access to a warehouse of additional accessories and spare parts.
CarGO! does not exclude the possibility of starting cooperation with companies that sell products of other brands.
More information about the company can be obtained directly on the CarGO website!
Sometimes it is better to get lost than to ask for directions too much. Aldous Huxley
Enjoyed reading this article? Share it!