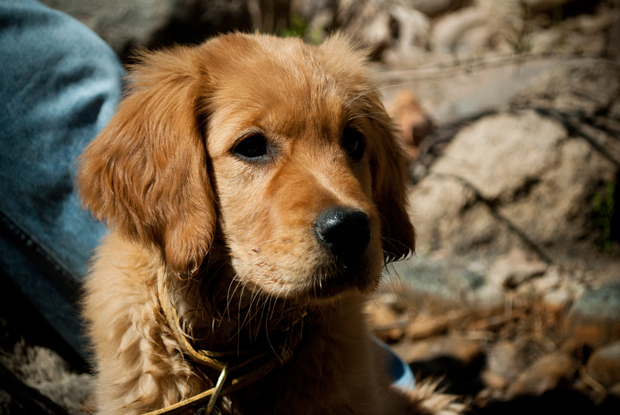 Travel with a pet
Many travelers cannot imagine a holiday without a four-legged friend, so they take him camping with him every time. The idea itself is great, but you should remember to follow a few rules so that neither the dog nor us get tired during such a trip.
First of all, it is important to remember that pets are not welcome at every campsite. Ba! Some of them are clearly forbidden to come with pets, so - although it may sound trivial - check in advance whether the camp you are interested in is dog-friendly . Otherwise, it may happen that after reaching the place we will have to frantically look for another accommodation. It is also very important to remember to bring your dog's health record and vaccination certificates with you.
"You are responsible for what you have tamed"
The sentence spoken by Fox to the Little Prince should be the motto of everyone who decides to travel with a dog. By taking it with us, we take responsibility for its behavior - in other words, we have to keep an eye on it. Even if it's a lamb as gentle as a lamb, others may not know it. Reassuring neighbors that "the dog does not bite" may not be enough - remember that we all came here to relax without unnecessary stress. It is not very wise to let your dog run freely around the campsite. It should also be taken into account that during the tour, he may eat something inappropriate and get poisoned.
Since we are on the topic of well-known readings, we can also recall "Animal farm." It is not because it tells about animals - it is rather about the well-known statement from the book that there are equal and more equal pigs (in this case, dogs). It is not uncommon for the owners of campsites where you can stay with your dog to have pets themselves. These dogs consider the entire area their property, which must be guarded, and if necessary, defended, so if an intruder appears ... Protecting a pet from conflicts also applies to contacts with dogs of other tourists, which do not necessarily have to like ours. This is another reason to limit him from running around.
Freedom, but in moderation
Of course, it's not about spending the entire vacation looking after your dog. It would be tiring for us and for him - the more so as he may be stressed by the mere fact of being in a strange environment. He can explore the world thanks to a retractable leash attached to a tree or a motorhome. He will be able to get to know the nearest area and we will be sure that it is nearby.
Thanks to the observance of the basic rules of caution, we will ensure a wonderful holiday with a four-legged friend. So little and so much.
A writer by profession, a passion of a cat. One day he will see what is behind the Urals - good to Vladivostok. So far, when he can, he enjoys the sun of the countries of southern Europe. And it's also fun;)
Enjoyed reading this article? Share it!