With a camper to Bielsko-Biała - a promise to revitalize the Camping near Dębowiec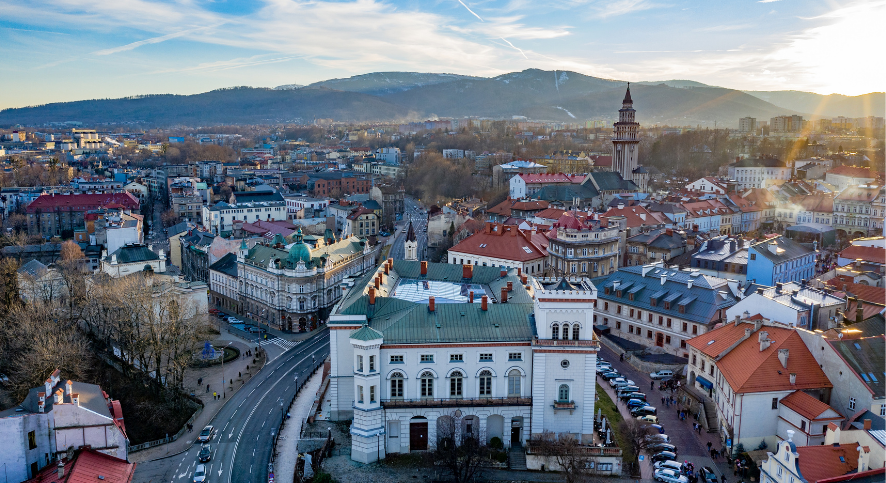 The company ZIAD informed that in December last year it signed a new lease agreement for the area where the now defunct " Camping 99 near Dębowiec " was located. This place was especially popular with foreign tourists visiting Bielsko-Biała.
The new tenant of the area turned out to be the owner of the restaurant operating on the campsite for several years.
The land was leased after presenting the offer, which was more favorable for the company than the offer presented by the current tenant - said Grzegorz Jania, commercial director at ZIAD.
The plans of the new tenant are very ambitious. The area and the facilities located on it are to be thoroughly modernized. Finally, there will be motorhome pitches with sanitary facilities . There have been no such amenities in this place so far. The campsite will be revitalized. A novelty will be modern bungalows , which will surely attract tourists also from outside the caravanning circle.
These plans are overshadowed by the difficult history of the area near Dębowiec. During World War II, a cemetery of German soldiers was established here. In the 1980s, this area was converted into a camping site . Nobody raised the topic of the exhumation of the remains back then. Customary construction work continued.
Grzegorz Jania, however, reserves:
The lessee was informed that part or all of the area may be excluded from use due to the possible need to carry out reconnaissance and archaeological works to determine whether there are the remains of German soldiers killed during World War II, or possibly also exhumation works .
We hope that the Investor's plans will be implemented. Camping near Dębowiec has great tourist potential. Within a few minutes' walk there is the lower station of the famous Szyndzielnia cable car . There is a popular toboggan run in Dębowiec itself. In such surroundings, the camping has a chance to become the top tourist showpiece of the capital of Podbeskidzie , attracting camping enthusiasts not only from the caravanning family.
We have created the CampRest portal for people who value freedom and travel on their own.
Enjoyed reading this article? Share it!