International Tourism and Caravanning Fair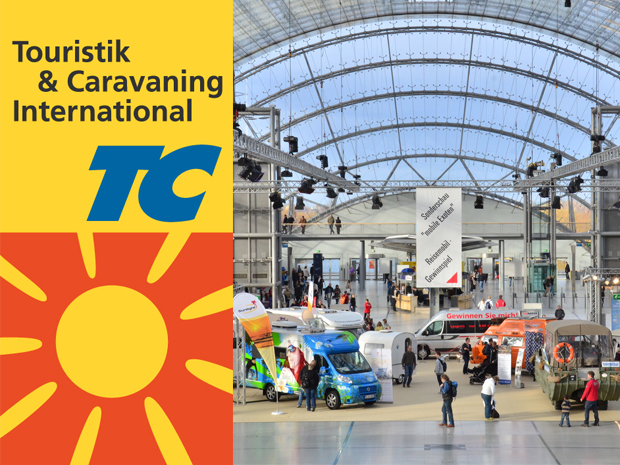 Touristik & Caravaning International
November is the month of caravanning!
It would seem that autumn is not a season that the tourist industry is particularly fond of. Penetrating cold, constant rain and gray outside the window do not encourage to indulge in thrilling voyages. Even if they were heated with the pleasant warmth of a motorhome. It turns out, however, that caravanning is not afraid of blizzards, blizzards and frosts. This is evidenced by the many events that are taking place in the fall. One of them is the International Tourism and Caravanning Fair, which will once again be held in Leipzig.
An event on a global scale
After Kielce, it's time for Leipzig. It is in this picturesque German city that from November 21 to 25, all lovers of caravanning tourism will give an outlet to their passions. In addition to the latest technological achievements, visitors will see a whole series of camping accessories. Leipzig will be visited by the largest dealers of motorhomes and caravans, who will be happy to present their rich offers.
For a campsite in Leipzig
However, the owners of the richest offers are not producers, dealers or owners of the most popular campsites. They are visitors who can show their passion to others. Literally, because the organizers have provided them with a special field where they can spend a few fascinating days. Of course, not parting with the caravan or motorhome.
How about an autumn holiday?
Have you ever watched exploding geysers, ruins of Roman camps or imposing castles from behind the glass of your motorhome? If not, it's time to catch up. It just so happens that the International Tourism and Caravanning Fair will be a great opportunity for this. In this edition, the partners of the event are: Iceland, Franconia and Schwarzenberg . Famous for hot springs , dangerous volcanoes and low temperatures the country in the far north needs no introduction. However, in the case of Franconia and Schwarzenberg, a brief explanation should be given. Franconia is the historic land of southern Germany. Its hallmark is the ubiquitous breweries and traces of ancient times, i.e. the remains of the presence of the Romans. Schwarzenberg, on the other hand, is a city located in eastern Germany. impresses with monumental castles and the cult of knightly traditions. These three places are the tourist part of the fair and will surely tempt many caravanning enthusiasts with their uniqueness.
Something for two-wheelers
As you can see, the organizers of the International Tourism and Caravanning Fair took care of the real power of attractions. Can you believe that is not all yet? In addition to strictly camping and sightseeing stands, one of the halls will become a real treat for lovers of two-wheelers. A whole range of new products, which will surprise many connoisseurs, will be intertwined with spectacular displays of bicycle tricks. Interestingly - visitors to the fair will be able to check their condition and skills in riding a two-wheeler. As it turns out - although everyone rides a bike, not everyone does it properly ...
We have created the CampRest portal for people who value freedom and travel on their own.
Enjoyed reading this article? Share it!