One more month until the biggest automotive holiday in Poland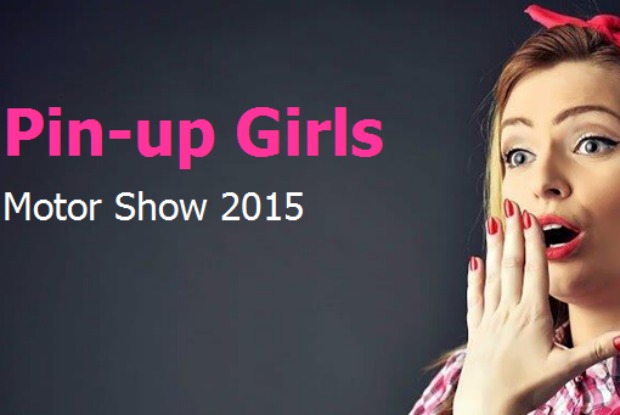 April 9-12 promises to be extremely impressive. In addition to numerous premieres of car brands that will be presented by industry leaders, the Motor Show is a great opportunity to reach a wide audience, exchange valuable experiences and establish business contacts. Automotive enthusiasts can be sure that this year's edition will go down in history as one of a kind, both in terms of shows and accompanying events.
To keep the thrill, we do not reveal what the exhibitors will present, but we confirm the presence of representatives of global brands that have already declared their presence: Aixam, Alfa Romeo, Aston Martin, BMW, Citroen, Fiat, Ford, Hyundai, Jaguar, Jeep, KIA, Lancia , Land Rover, Lexus, Maserati, Mazda, Mercedes Benz, Mitsubishi, Nissan, Peugeot, Renault, Rolls Royce, Toyota and Volkswagen Group.
The time for the presentation will come soon. Meanwhile, we reveal what additional attractions await visitors to the fairgrounds, and these promise to be extremely interesting.
Motor Show Truck
Choices of the most beautiful tuned Truck. The Moto Show Truck event selected among exhibitors is a meeting of road carriers and representatives of transport associations from all over Poland, dealers offering commercial vehicles and all entities from "heavy weight" in transport. Participation in the Motor Show Truck is a unique opportunity to present the offer of your company, we provide a number of exhibition places to all those willing.
Organizer: V8 Team, Automotive Business Poland and Międzynarodowe Targi Poznańskie. When: April 9-12, 2015, pavilion No. 4
Pin up Girls
A national competition for women who love the automotive industry and the American style of the 1950s. Pin up is a female symbol of the automotive industry - an intelligent, beautiful, rebellious and independent woman. Each of the ladies who identifies with this style, during the Motor Show, thanks to the competition organizer's efforts, will be able for a moment to feel like Marilyn Monroe or Thelma and Louise.
Organizer: V8 Team, Automotive Business Poland and Międzynarodowe Targi Poznańskie. When: 10-12 April 2015
Hall of Fame
This is the first Hall of Fame in the history of the Motor Show. This is a place where car enthusiasts from all over Poland will present extraordinary visions of vehicles. Unrecognizable cars, after numerous visual and mechanical modifications, thousands of watts and elite dB Street Battle /// ECO CARS Challenge and international dB Drag Racing competitions - all this only in the Hall of Fame! Anyone who passes a positive selection can exhibit in the Hall of Fame. Anyone who buys a ticket can visit. Preferably now, via Ticketpro.
Organizer : Black Drivers Club Automotive Association and Democar When: April 10-12, 2015
VI National Championship of Mechanics
It is a test of knowledge and skills for Young Mechanics, students of automotive schools. Participation in the Championship is not only about checking your skills, promoting the school, but also being recognized by future employers. The Final of the Championship in the Young Mechanic category is an integral part of the Motor Show. We predict that another record will be set during the April finals and the number of school teams entered will exceed the result of 2014.
Patron of the event: Włodzimierz Zientarski
Organizer : V8 Team, Poznań International Fair When: 10-12 April 2015
21 Polish National Automotive Knowledge Tournament
It is aimed at students of automotive schools, for whom the use of modern diagnostic and control devices is a piece of cake, and knowing the structure and principles of operation of individual vehicle components is a piece of cake.
The event patron: Jakub Bielak
Organizer: Automotive School Complex in Gdańsk, "Modern Workshop" monthly, Poznań International Fair, Automotive Technology Association, Poznań University of Technology. When: April 10, 2015
More information at www.motorshow.pl
We have created the CampRest portal for people who value freedom and travel on their own.
Enjoyed reading this article? Share it!