PolskiBus.com increases the number of connections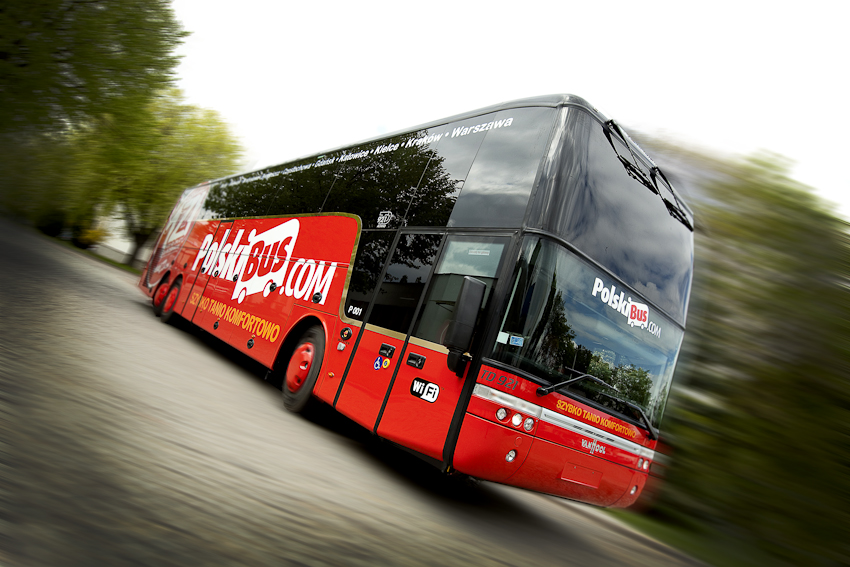 PolskiBus.com increases the number of coach connections from the capital to Kielce, Kraków and Zakopane


5 departures a day from Warsaw to Kielce and Krakow, there and back, including night connections
3 daily trips from Warsaw to Zakopane, there and back, including night flights
Today, on January 3 this year. PolskiBus.com starts selling tickets for new courses run from January 10, 2013
Plan a winter skiing or snowboarding trip using the convenient PolskiBus.com offer
Discounted tickets from PLN 1 plus PLN 1 booking fee can be booked in advance at www.polskibus.com
The beginning of the year is the perfect moment to go to the Polish mountains. At this time of the year, it is one of the most visited places by winter sports enthusiasts. In response to the huge number of inquiries received from passengers - today, ie January 3, 2013, PolskiBus.com is pleased to announce an increase in the number of express connections from Warsaw to Kielce, Kraków and Zakopane. According to the new timetable, PolskiBus.com coaches will start running on January 10, 2013. It is worth planning the winter holidays in advance and making reservations in advance, as the prices of tickets for new courses start from PLN 1 plus PLN 1 of the booking fee. Tickets for a winter trip can be booked today at www.polskibus.com .
From January 10 this year. Express connections from Warsaw (Metro Wilanowska - stand 14) to Krakow via Kielce will be operated daily at: 07:00, 10:00, 14:30, 17:45 and 23:45, and they will depart to Zakopane three times a day at 07:00, 14:30 and 23:45.
PolskiBus.com passengers can take a pair of skis or a snowboard with them free of charge. The equipment should be properly packed in a cover. More information on the rules of luggage transport can be found at www.polskibus.com .
According to the new timetable, it will be possible to depart from Krakow to Warsaw via Kielce at the following times: 07:00, 12:20, 16:00, 18:10 and 01:35. PolskiBus.com connections from Zakopane to Krakow, Kielce and Warsaw will depart three times a day at 10:00, 15:45 and 23:30.
We have created the CampRest portal for people who value freedom and travel on their own.
Enjoyed reading this article? Share it!