House on wheels - a solution to problems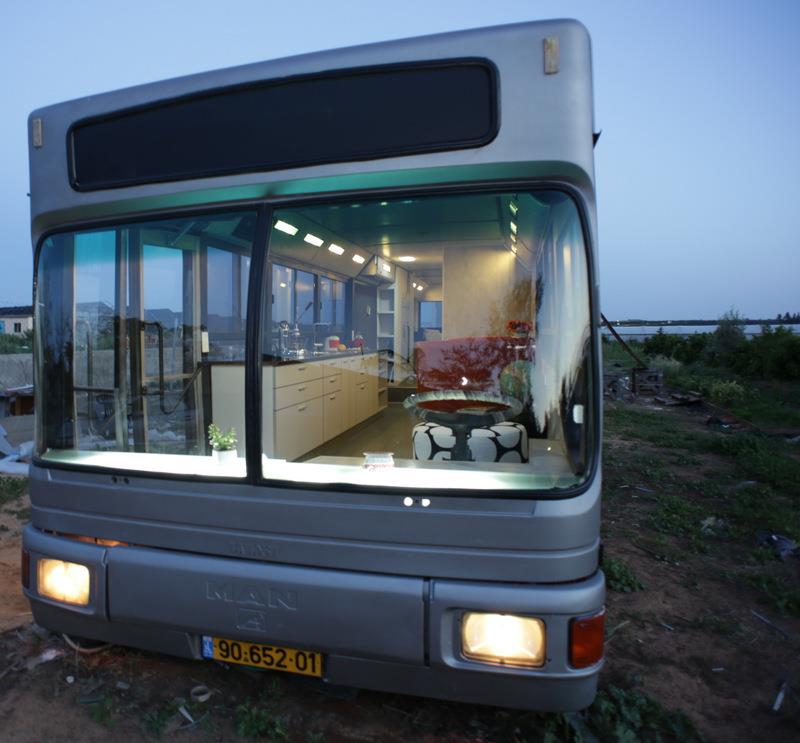 Until recently, living in a car or trailer seemed above all a great way to explore the world. Currently, however, there are ideas linking the house on wheels with completely different ideas ...
Two friends from Even Yehuda in Israel came up with the idea of solving the housing problem in their country. Tali Szaul - psychotherapist and Hagit Morevski - dealing with, inter alia, water treatment, they decided to adapt an old bus for a house.
Live instead of scrap
The idea struck them so interesting that within a few days of the first conversation on this subject, they ended up in a junkyard, where they bought an old city bus. The vehicle was hardly drivable, but that's not the point. The idea of women was to use dozens, hundreds or even thousands of used vehicles in a practical way, transforming them into quite comfortable and cheap places to live. Their initiative was to draw attention to this idea.
The friends did not stop at the idea itself. They invited a friendly designer to join the project and they all got down to work together. A vehicle 12 meters long and 2 meters wide inside has changed beyond recognition. In fact, only the steering wheel reminds you that this house used to be a bus. You can also recognize it by the windows - they remained in their places, letting a lot of light into the house.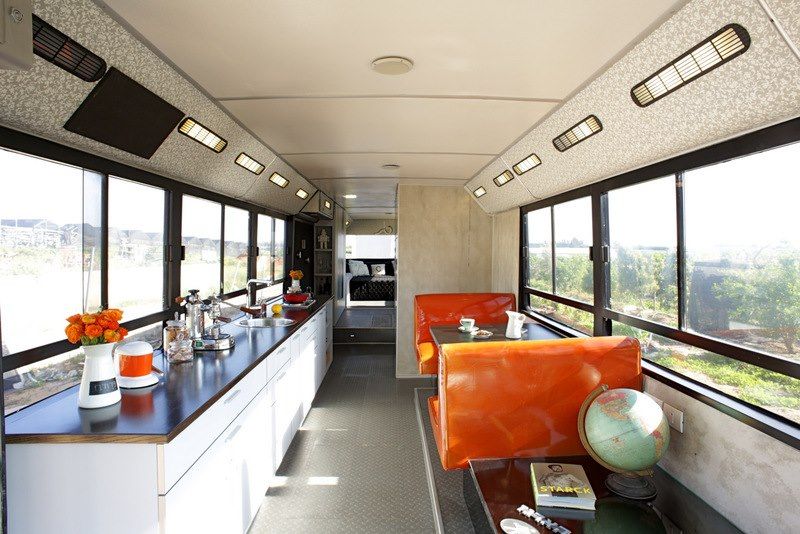 In a modernly designed place there is a place for, among others for a bathroom, bed, wardrobe and kitchen. The bus is equipped with all necessary devices, as well as air conditioning.
Now Tali and Hagit would like to sell their unique home to someone who will appreciate the unconventional design. Such a person may be, for example, a student who would like to live close to his parents, but not directly with them.
On the green road
Two other women, American Cece Reinhardt and Brenda Daugherty, were overwhelmed by the constant rush for the money they needed mainly to pay off their home loan. In the end, they decided to change their lives - spend the next days maybe a bit more modestly, but in greater harmony with nature and their own beliefs.
They gave their new life project the title "On the Green Road". The road, however, is not only a metaphor in this case. Women bought an Airstream caravan to transform it into a mobile, eco-friendly home. If you associate the ecology in the caravan with plywood, cardboard and cheap wood, you may be surprised. The Green Airstream does not seem to be a cheap vehicle.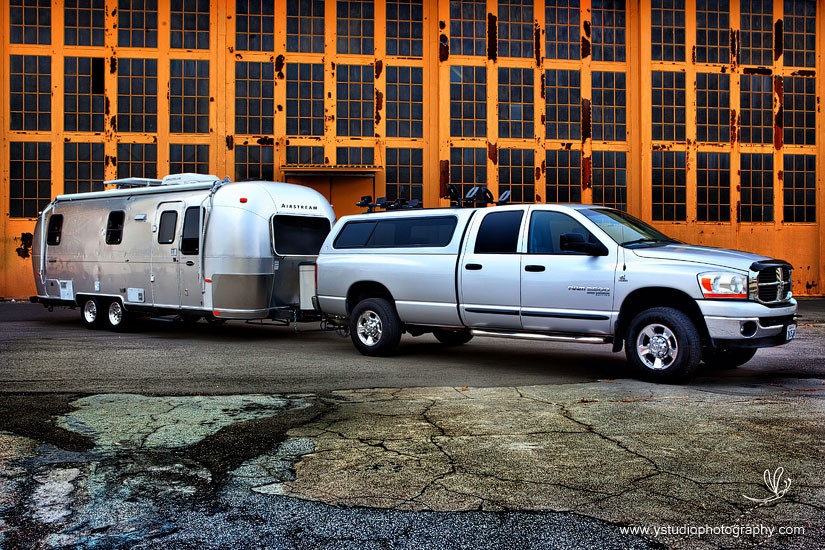 Of course, the trailer has energy-saving LED lighting, but that would not be enough to call the vehicle eco-friendly. Virtually everything inside, from the floor, through walls, ceiling, mattresses, cabinets and shower doors, was made of ecological materials.
There is also an ecological, compost toilet that does not consume water, can be emptied infrequently, and yet is not accompanied by an unpleasant smell. The trailer uses solar panels to power it and is hauled by a biodiesel car.
The authors of the idea travel with their trailer around the United States and Canada to encourage young people (and not only) to a more conscious, ecological lifestyle.
House in the truck
Fifty-year-old Joseph Tayyar from Israel decided to arrange his home in an 11.5-meter-long truck. It is quite a challenge. However, he managed to insulate the walls on his own with a thickness of 7 centimeters, prepare a kitchen and even two bedrooms. The truck also has a large seating area, dining area, work area and a spacious bathroom. The entire roof of the car was covered with solar panels.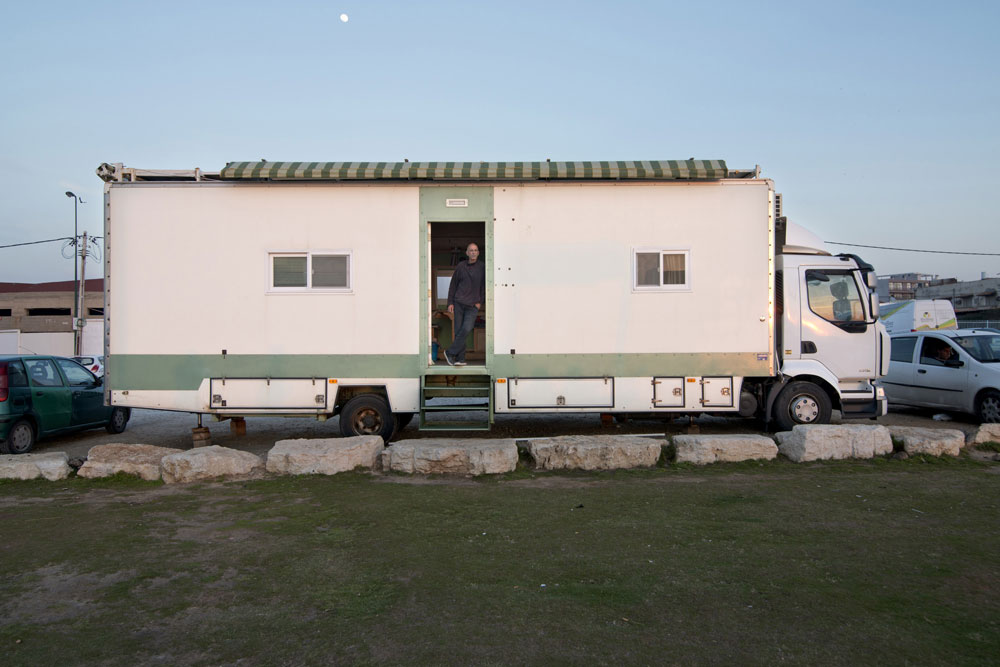 The renovation cost a lot - 225 thousand. dollars, but the owner can now save on the costs of maintaining the house. The author of the modernization hopes to inspire others to similar actions. If there are more such people, who knows if one day the whole "villages on wheels" will start to emerge - by definition cheaper to maintain than single-family housing estates.
Perhaps living in a car or in a caravan will soon become fashionable as cheaper and greener than traditional houses? Similar projects show that this is quite a real prospect.
Director of photography, Lior Danzig, Y Studio, Ilan Nachum
Sometimes it is better to get lost than to ask for directions too much. Aldous Huxley
Enjoyed reading this article? Share it!