Repair of components in motorhomes - unpleasant experiences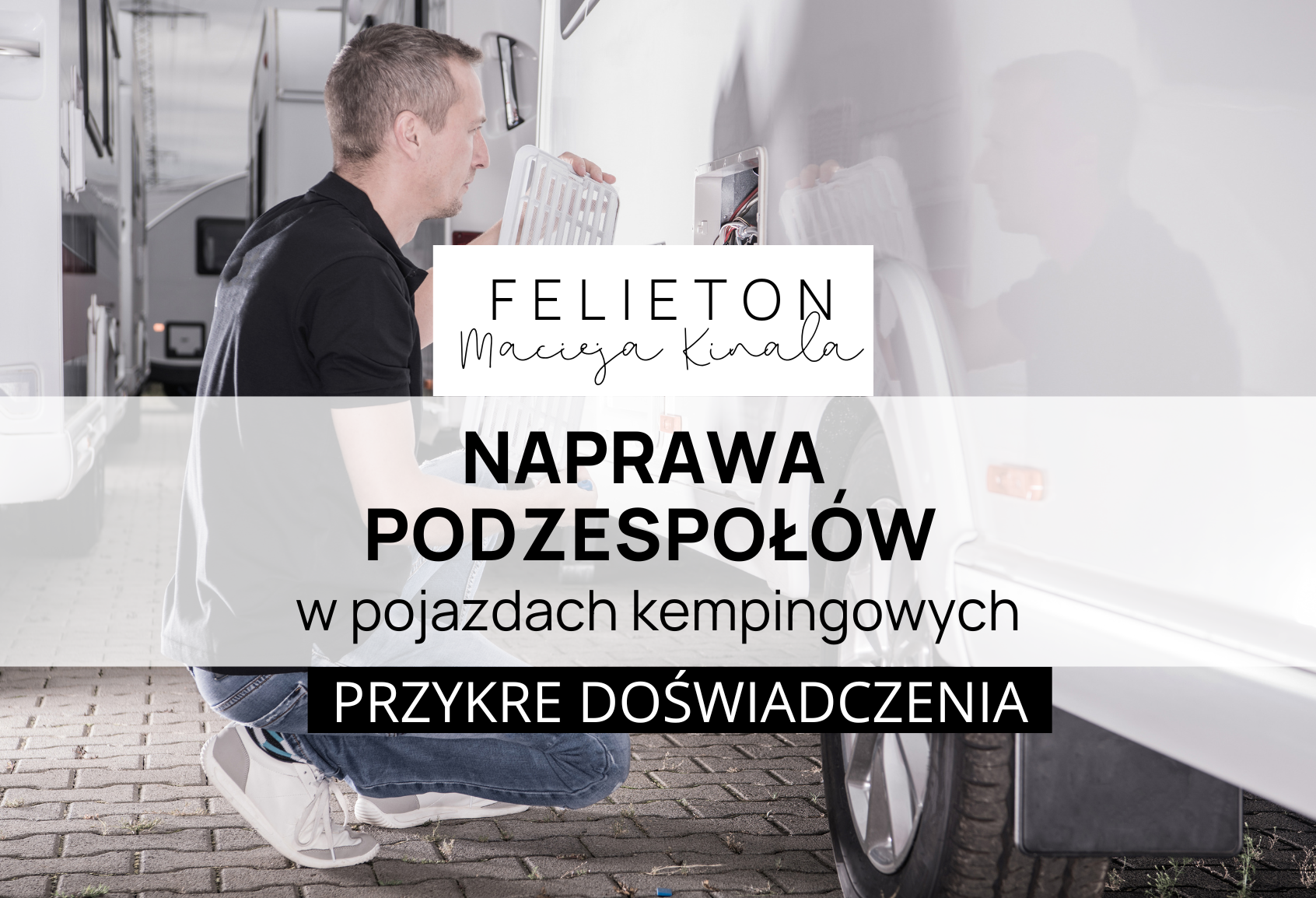 Attention! I will pour out regrets!
When preparing a vehicle for departure, many of us act well in advance, so as not to be left with the proverbial "hand in the potty" at the last minute. The older the equipment and the more electronics, the easier it is to prank. I myself created a kind of checklist that allows you to check off other items point by point.
As a resident of the Kuyavian-Pomeranian region (a region that is not "crap"), I am in this ridiculous situation that everyone wants to sell me a car or a trailer and can even deliver it to the house, but then I am hundreds of kilometers away from each service. In this way, over the last few years I had to learn to be a service technician for a used Dethleffs motorhome (alcove), then Carthago integrateds up to 3.5 tons, and then Carthago with a GVM of 4.5 tons.
These cars had crap of ailments, I dismantled them almost into atoms, and each repair, even a warranty one, inevitably became another point on the already tense list of activities. After selling the last motorhome, I focused on caravanning (i.e. trips with a caravan). And on this thread I would like to embed the rest of my today's story.
The patient and hero for this material is the Dethleffs Camper 560 SK trailer from 2008. Before the camprest holidays, assuming the conquest of a solid piece of Europe, I started to verify the technical condition and preparations. Of course, knowing my happiness and the enormous impact of Murphy's Law on my life (if something has an argument ... it will definitely happen to me), I knew that it would not be easy.
Truma - get ready to be hopeless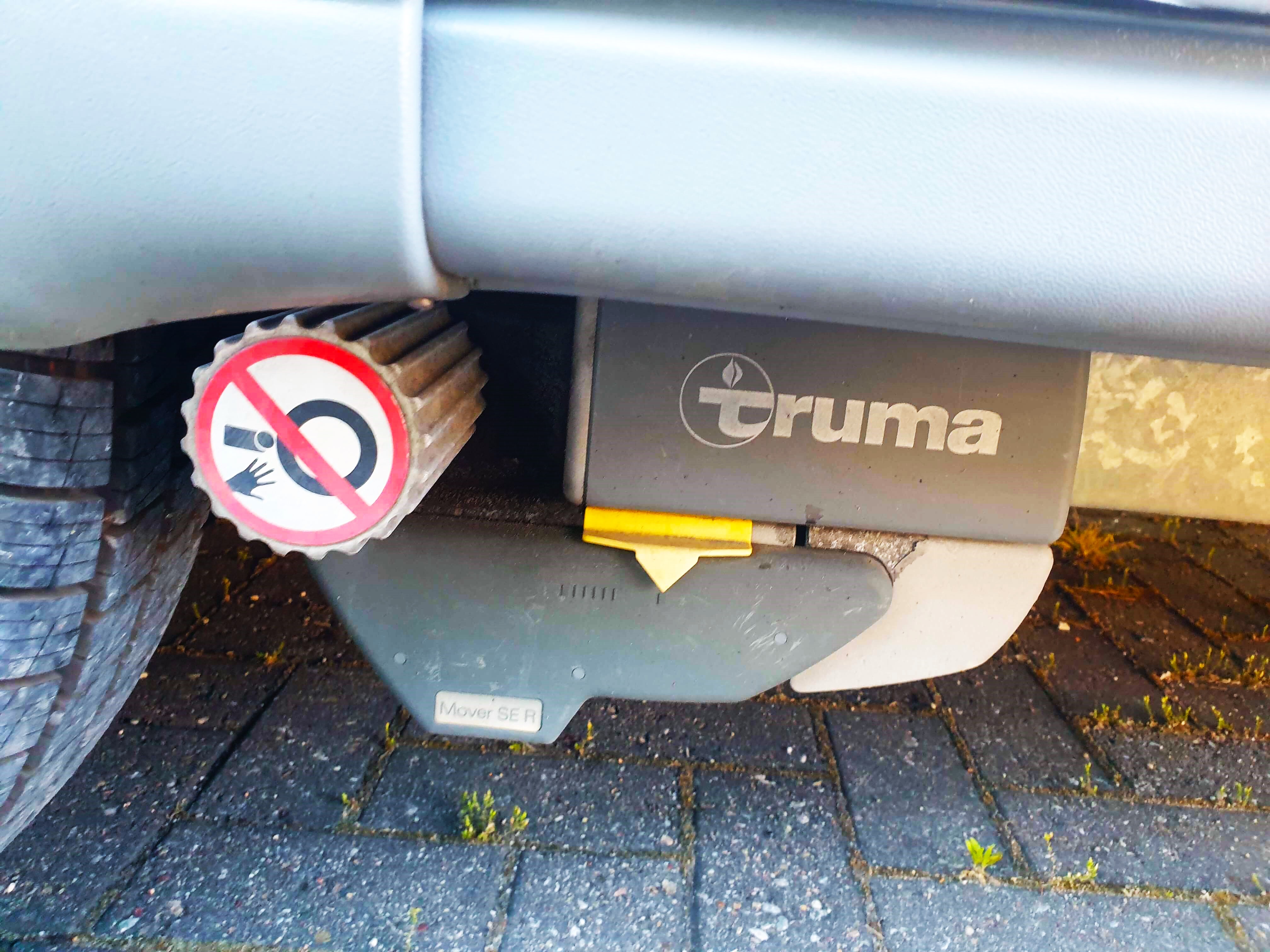 The first element to check was ... the Truma mover. Hit and sink. I fire up the remote control, and here she dries drinking ... and so on.
The mechanisms that should automatically press down on both sides of the rollers failed. An error code is flashing on the control box. I'm looking for. In the abyss of the Internet, I try to find instructions. It was natural for me to reach for help from the producer's resources. On the Truma website, however, there is no trace of my mover model, not to mention any documentation (I have an overwhelming impression that Truma, like Dometic and other "famous" producers probably do not want to pay for the maintenance of servers with files for devices older than 5 years ). POORLY.
I search on foreign-language forums - nothing in the subject, and if anything, it is scaring with expensive repairs. I contact one of the caravanning centers - they won't help, they have no experience with this model. Then I write with an equipment specialist from Skylark - he immediately directs me to a high-ranking representative of the Truma Polska service. Oh and git, I think to myself. June, mid-season, it will probably be hard to get in touch. The man picks up, I tell him my story with a thrill, that departure, that vacation, that does not work. I am supposed to send a recording of "pi pi pi" and diodes on the control box, but I already hear that it will not be cheap, that in 2 weeks it will not be possible to bring anything back, that it is basically a hopeless matter. I send movies and photos to my e-mail address, I'm sitting on high heels. Is. Response. Soaked in sweat like a sapper before the action, I click on the header - now I will know everything (I think to myself).
The content of the WHOLE message (original spelling): "not all engines are connected (operational)". It can't be, I think, no genius ... So I write back politely that thank you for your time, that I care, that I would like to ask you to indicate some service nearby ... Ass, olewator turned on to the max, scrub naked ... there is no longer any answer, and no more calls can be made. Desperation is the mother of invention (or something like that) - I search again, it turns out that even Truma does not produce these movers themselves, that they come from a British manufacturer.
In the depths of the Internet I find a film by a nice senior citizen - an islander, who, with a smile on his lips, talks about his adventure with an English brand filmmaker ... I look - and I can't believe my eyes - it's the same mover ... but with a different logo . The trailer owner illustrates the problem and the symptoms appear to be identical. He tells about what his friend trailer seller advised him. Remove the plugs, take the key supplied with the mover, twist a few times on both sides, it should start moving. I was speechless. It can't be that simple. After all, if such defects could be removed just like that, they would definitely have written about it in the manual. But no ... you can replace the engine immediately. Moral of the story: Although Truma's German service center has an excellent reputation among customers and cares for customers very well, local agencies sometimes have nothing to do with the quality of service. I experienced it myself - once again.
Dometic - don't fix it, replace it!
Refrigerator in the trailer - great to have. It is quite useful. As long as it works ... After last year's replacement of the heater, my device (RM7290L) already works with alternating current and gas, but the problems do not end. Overall, after a few Dometic refrigerators, this 2008 model is truly armored. In my previous
In newer motorhomes, using various models of refrigerators from this manufacturer, I experienced successive damage to the closing mechanism (3 times), failure and replacement of the AES module and countless cracks in shelves and compartments, which are made of simply tragic quality plastics.
Each of them as a replaceable element, passing through the successive rungs of the distribution ladder, gains value (i.e. margin), and the cost of each dupes can be counted in hundreds of zlotys (and sometimes even EURO). My old fridge from 2008, apart from the aforementioned heater failure, seemed indestructible until then. On the first day of vacation, however, the door fell off - breaking the bottom hinge (or rather a piece of plastic with a hole) deprived us of the refrigerator for the whole vacation.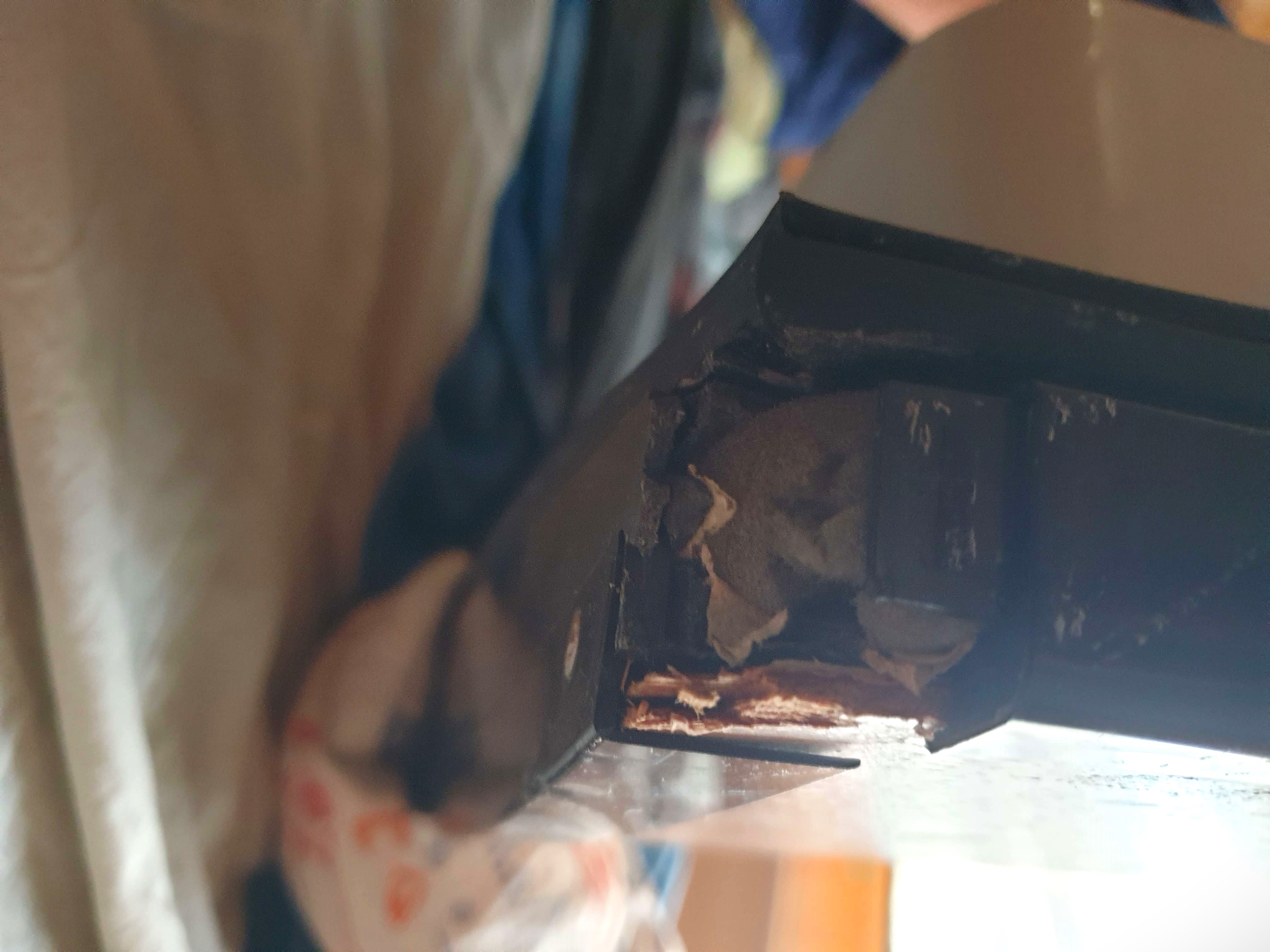 If it wasn't for the "dragged" mobile compressor cooler as a spare, it would be pretty awkward. After returning from vacation, I started looking for a solution to the problem. It turned out that ... the entire door had to be replaced - after a few days of waiting, the nice gentleman from the Dometic headquarters gave the catalog number (of course, for older products, even drawings with illustrations of individual elements are not available on the web) at the same time indicating the reseller from whom the entire door can be ordered - at the price of PLN 1050 net. Also this ...
Deprived of illusions (but still not reconciled with the vision of spending over a thousand NET PLUS VAT on a part for a 14-year-old caravan) I started looking for a used part. Unfortunately, to no avail. The last hope for an economically viable solution turned out to be a local "plasterer" - a specialist in repairing plastic elements. He performed the task flawlessly, and the cost of the entire operation was 100 Polish zlotys.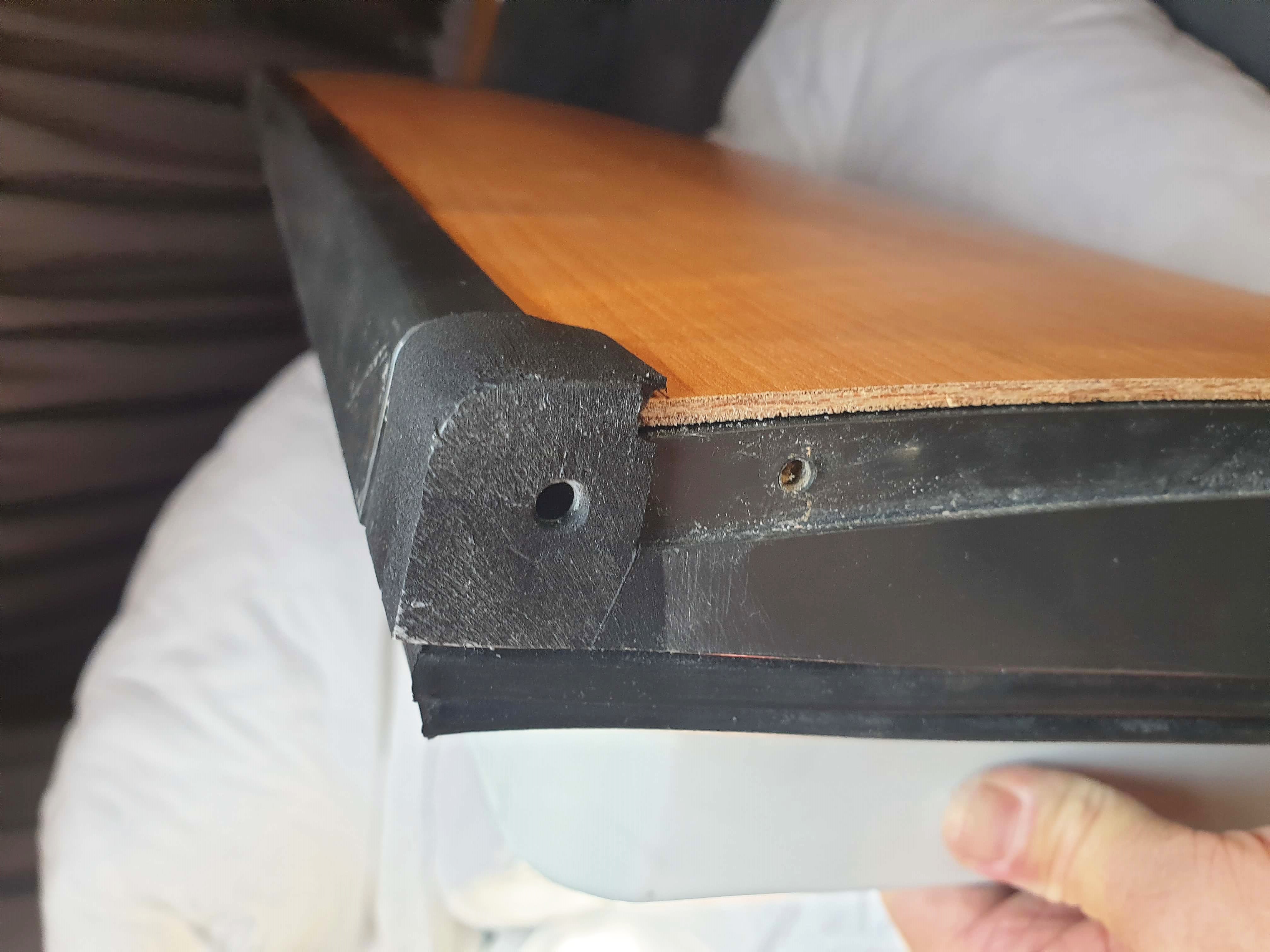 Another surprise revealed itself just above the refrigerator - the 3-burner gas stove suddenly lost its willingness to cooperate and, after lighting and holding the control knob, it immediately went out. Oh - I'm thinking to myself, thermocouple. Access to such things shouldn't be a problem. So I proceeded to identify the manufacturer and model. Demolishing the cooker was quite a challenge as it is a combination of cooking zones and sink.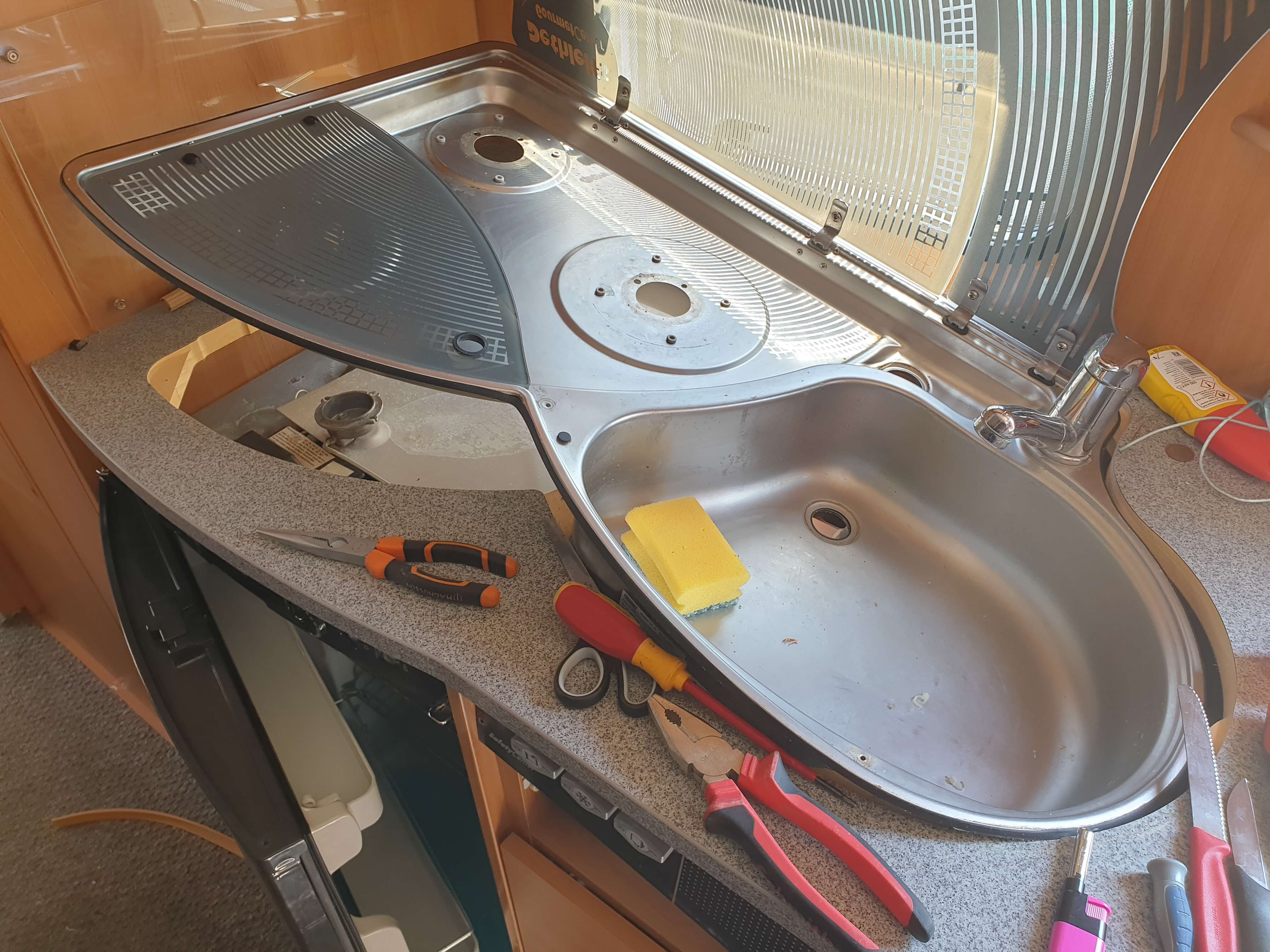 After a tedious disassembly process, a sticker with the manufacturer's mark - CRAMER appeared. Phew ... I think, most importantly, not Dometic, not Truma. I'm looking for - and what? The Cramer brand was absorbed by Dometic years ago, and the website is dometic.sk. My eyes grew damp, and at the mere mention of the recent battles with the refrigerator, I felt a stinging sting in my cage. Well, but I am looking for, maybe ... I have not found a 100 cm long thermocouple for the Cramer cooker at ANY Dometic partner in Poland or in Germany. A friend suggested to try frankana.de and that they have a lot of service parts. And it really worked - I managed to order the last 3 thermocouples for my cooker there. Price? Don't ask.
I have the impression that not only manufacturers of motorhomes and caravans consider caravanning to be cows and passive machines for making money. This is at odds not only with elementary logic and rational management of our natural environment. We have come to the point where we are surrounded by disposable solutions of very poor quality and unrepairable, and the repair is to be associated with replacement with new ones (of course at an exorbitant price and with a long waiting time).

When you add to this poor service facilities and long waiting times for deadlines, cosmic prices of service services dictated by the overall expensive, inflation and high degree of specialization, the dark side of having a recreational vehicle appears.
I would like to openly emphasize that the above are my (the author's) personal opinions and do not have to coincide with the point of view of the editorial staff. I am alien to the philosophy of "campermasters" striving to make "something" out of "nothing" - primarily at the expense of safety. Sometimes, however, taking into account the price pressure under which we find ourselves as caravanning enthusiasts, it is no longer surprising that we reach for alternative solutions (home TVs and refrigerators, combined air conditioning, Chinese "webasto"). What are your experiences in this area?

I feel best in the form of trade fairs and meetings with enthusiasts. Technical freak. In my life I have dismantled many motorhomes for the first time. Fan of large vehicles, mountain biking and traveling without weight and financial restrictions. At CampRest, I am responsible for all publications on automotive topics.
Enjoyed reading this article? Share it!