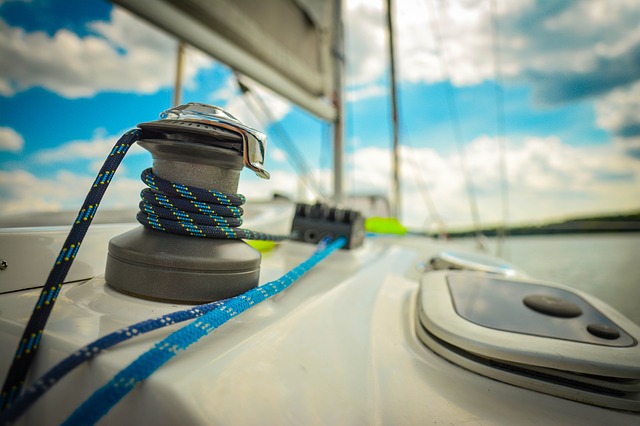 In September, in the city of Ryn in Masuria, the National Caravanning Rally - Masurian Piekiełko will be held. As the seats are designed "only" for about 120-130 crews, it is worth confirming your presence now. Camprest.com is a co-organizer of this event.
The Bocianie Gniazdo guesthouse is located on Lake Ryńskie. You can relax there, charter a yacht or take a motorboat course. It is here that the Elcamp Group (including a campervan manufacturer) and the Piekiełko Group (to which the guesthouse belongs) decided to organize the National Caravanning Rally - Masurian Piekiełko . Wanting to support this valuable initiative, we also joined the co-organizers.
The sooner the cheaper
The rally will last five days. It will start on Wednesday 6 September and end on Sunday 10 September. The organizers predict that up to 300 people will take part in the event.
Participation in the rally is payable, but it is worth hurrying up. People who report their presence by August 15 will pay only PLN 170 per crew , while on the day of the rally the cost will be PLN 250. Single travelers can count on a PLN 20 discount.
As part of the ticket, the crew receives a parking space by the lake (with access to the media) and a starter package (including our "Campings of Europe" guide). But that's not all, as the fee also includes regattas, bicycle tour, medical first aid training, sailing knot training and prize competitions (for children and adults). The rally is also a common feast for all participants - the price includes refreshments and a shanty concert.
Even more attractions
If this is not enough for someone, there are also opportunities to take advantage of additional (paid) attractions. You can decide, among others for a balloon flight, a motorboat course , canoeing, or for an off-road ride on an off-road vehicle. The organizers also propose a visit to the castle in Ryn, fun in the aquapark and a trip to the zoo. There will be plenty of opportunities to spend time in an interesting way.
It is worth noting that it is also possible to rent a holiday home and buy breakfast.
Detailed information can be found at:
http://www.elcamp.pl/wydarza/mazurskie-piekielko/
Sometimes it is better to get lost than to ask for directions too much. Aldous Huxley
Enjoyed reading this article? Share it!