There are already over 80 exhibitors on the list of the Caravans Salon Poland fair in Poznań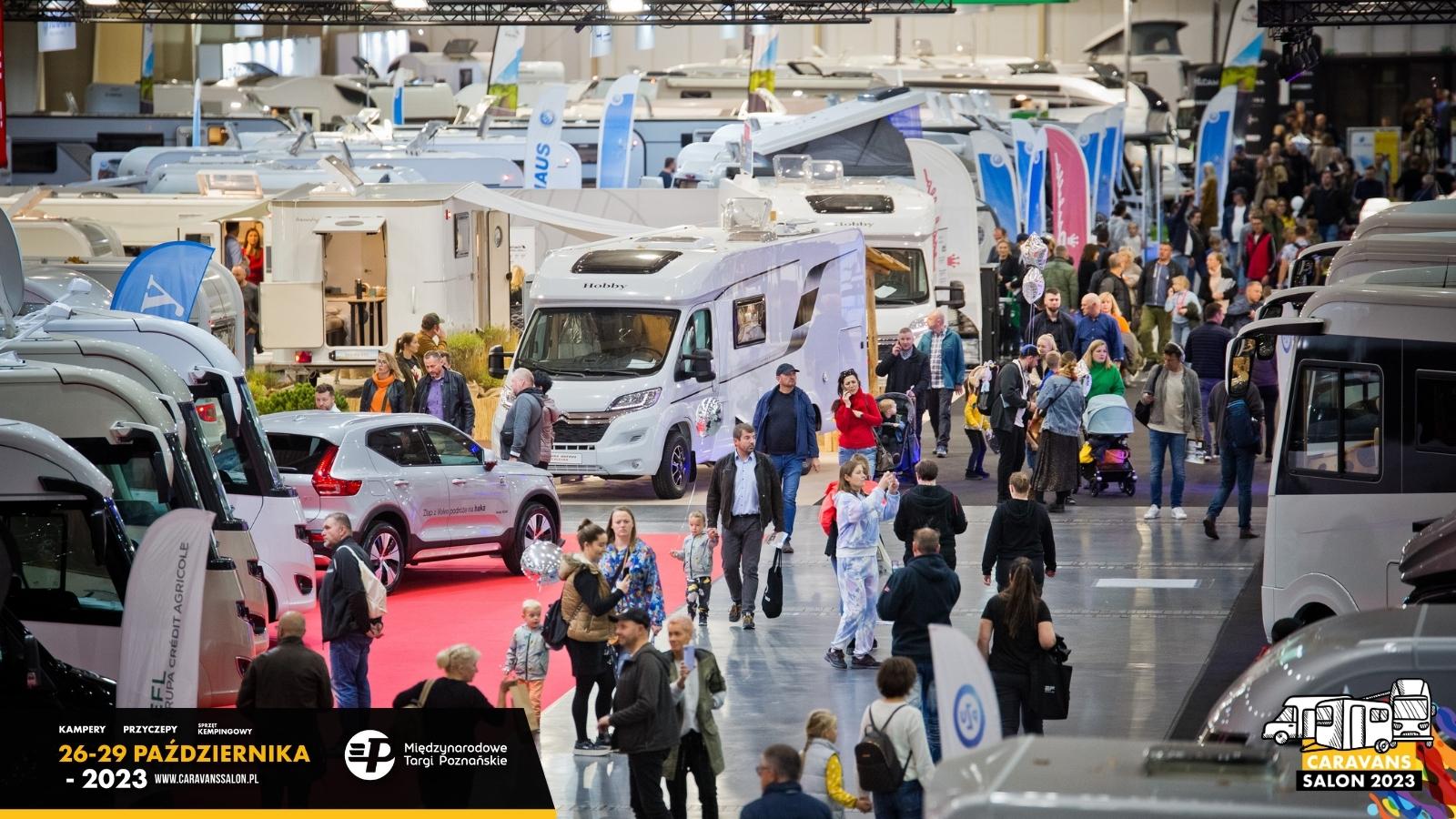 The list of exhibitors at this year's 6th edition of the Caravans Salon fair is growing rapidly. The organizers have already confirmed over 80 companies registered for the event and are waiting for confirmation of additional companies. This year, from October 26 to 29, another record-breaking caravanning event is taking place at the Poznań International Fair. The registered companies include market leaders and manufacturers, as well as companies that are still expanding the concept of caravanning with their offer, as well as many newcomers. Everyone will find something for themselves here!
Manufacturers and market leaders – present!
As usual, the most interest arouses the largest dealers and Polish manufacturers, whose stands are large and attractive exhibition zones with dozens of vehicles. The list of registered exhibitors includes companies such as: Centrum Campingowe, CarGO, Mobitech, Elcamp Group, ProCamp, Wadowscy, XCamp, Hymer Poznań, City Motors, Camel Camp, m-Camp, Kampery Gorzów and Warszawskie Centrum Caravaningu.
Manufacturers are also more and more willing to show up at trade fairs in Poland. At Caravans Salon you will find zones for the following brands: Rapido, Hobby, Laika and the Niewiadów factory.
Polish producers are also a group that will be widely represented at the fair in Poznań. You will find stands here: Wavecamper , Vannado, Hype, Globe-Traveller (Strefa Elcamp), Mercus, Campster and BusKamper.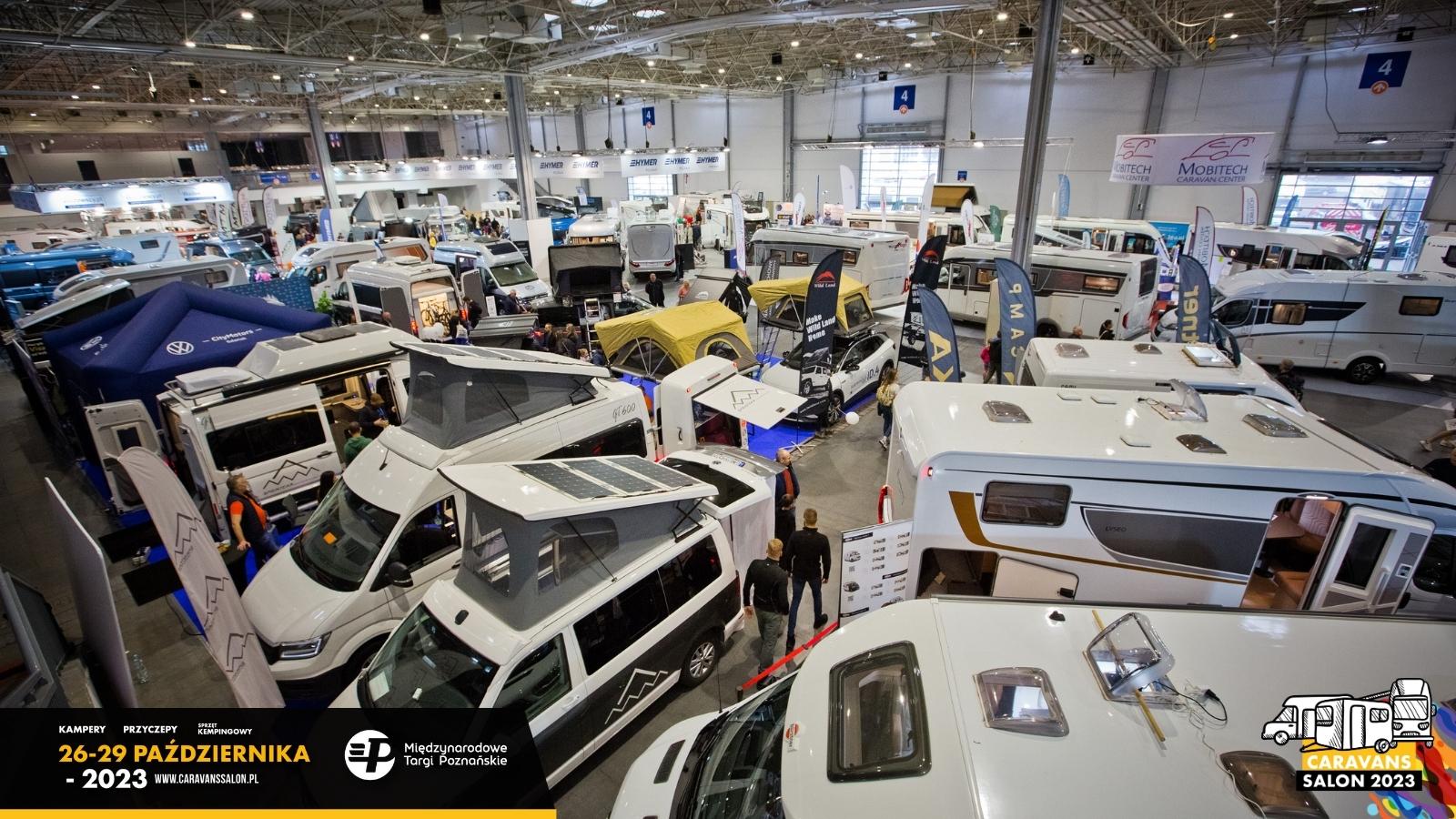 Offroad and expeditions
Offroad/RTO Zone in Pavilion 8, a place for every fan of 4x4 expeditions and wild camping in harder-to-reach areas, which will bring together a whole range of companies specializing in such solutions. Rafi Garage Offroad, OceanCross, iKamper/Vagabonds, Offlander and Nomad Project stands are some of them.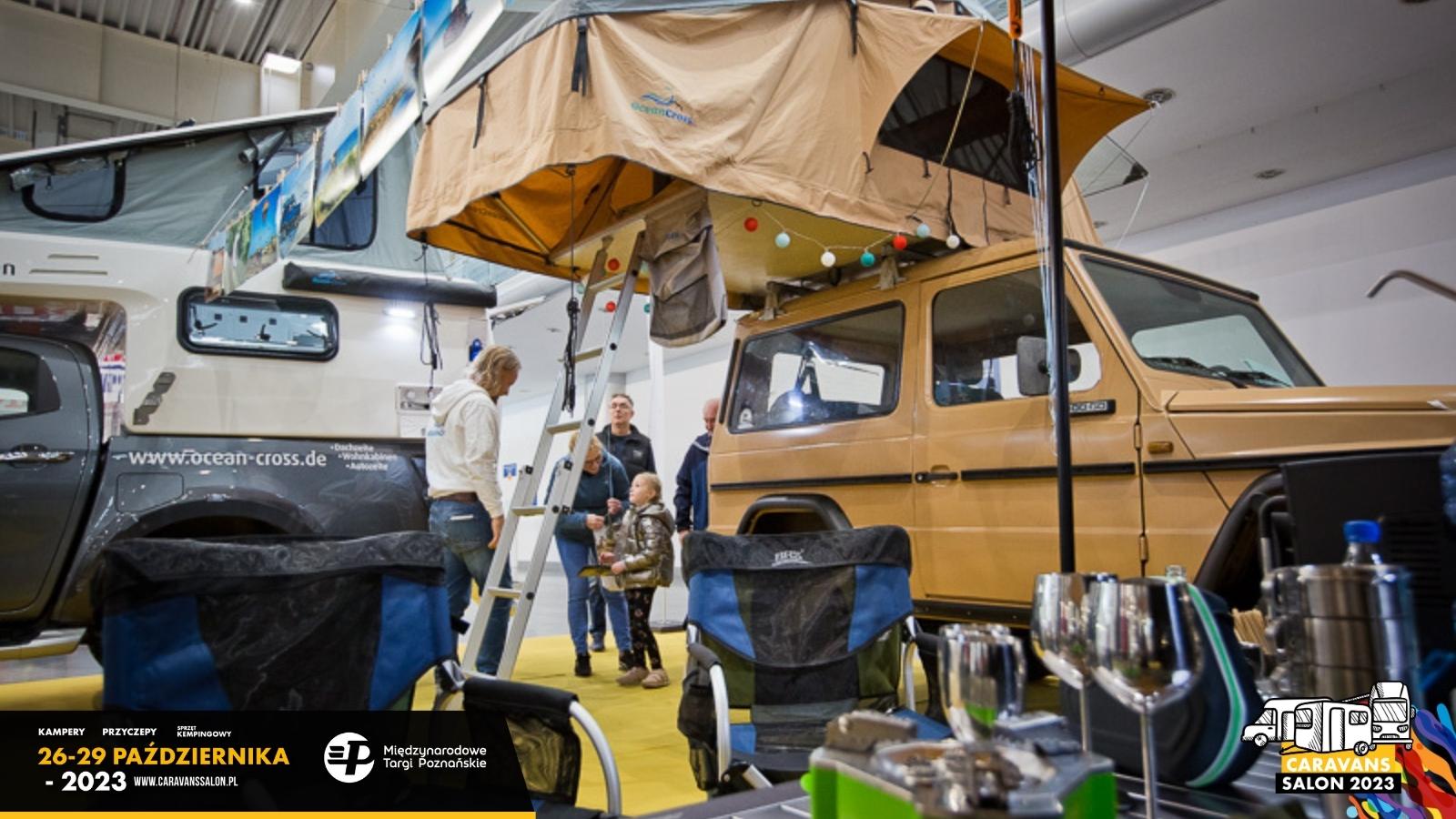 Debuts at the fair in Poznań
The list of exhibitors also includes more and more newcomers, both in terms of the market in general and companies that we have not seen before at the fair in Poznań. Here you will find camping centers such as Transa-M, Celcamp and Kampery Gorzów, as well as many other brands such as Camppass, Europa Campers, DAC Nadzwoza, Connectcamp and Padaventura.
Accessories and technologies
An important part of the exhibition will also be producers and dealers of hundreds of accessories and technologies needed in caravanning. From cleaning products and furniture for campers, through air suspensions, armchairs, windows, photovoltaics, electricity, to tents, vestibules, awnings, sports and recreational equipment. Visitors can leave the fair with a new camper, but also with a new frying pan, SUP board or electric grill.
Rich exhibition and accompanying attractions
The exhibition of this year's edition of Caravans Salon Poland is planned for as many as 7 pavilions with a total area of over 40,000 m2. We should therefore expect that the barrier of 100 exhibitors and more companies on the list will soon be broken.
In Pavilion 4, caravanning fans will find plenty of inspiration, because the Vanlife Zone and Retro Zone will be located there. Travelers, modern nomads, experts in building and modifying vehicles and enthusiasts - in other words, dozens of positively crazy people with their stories and vehicles. You definitely have to visit this place!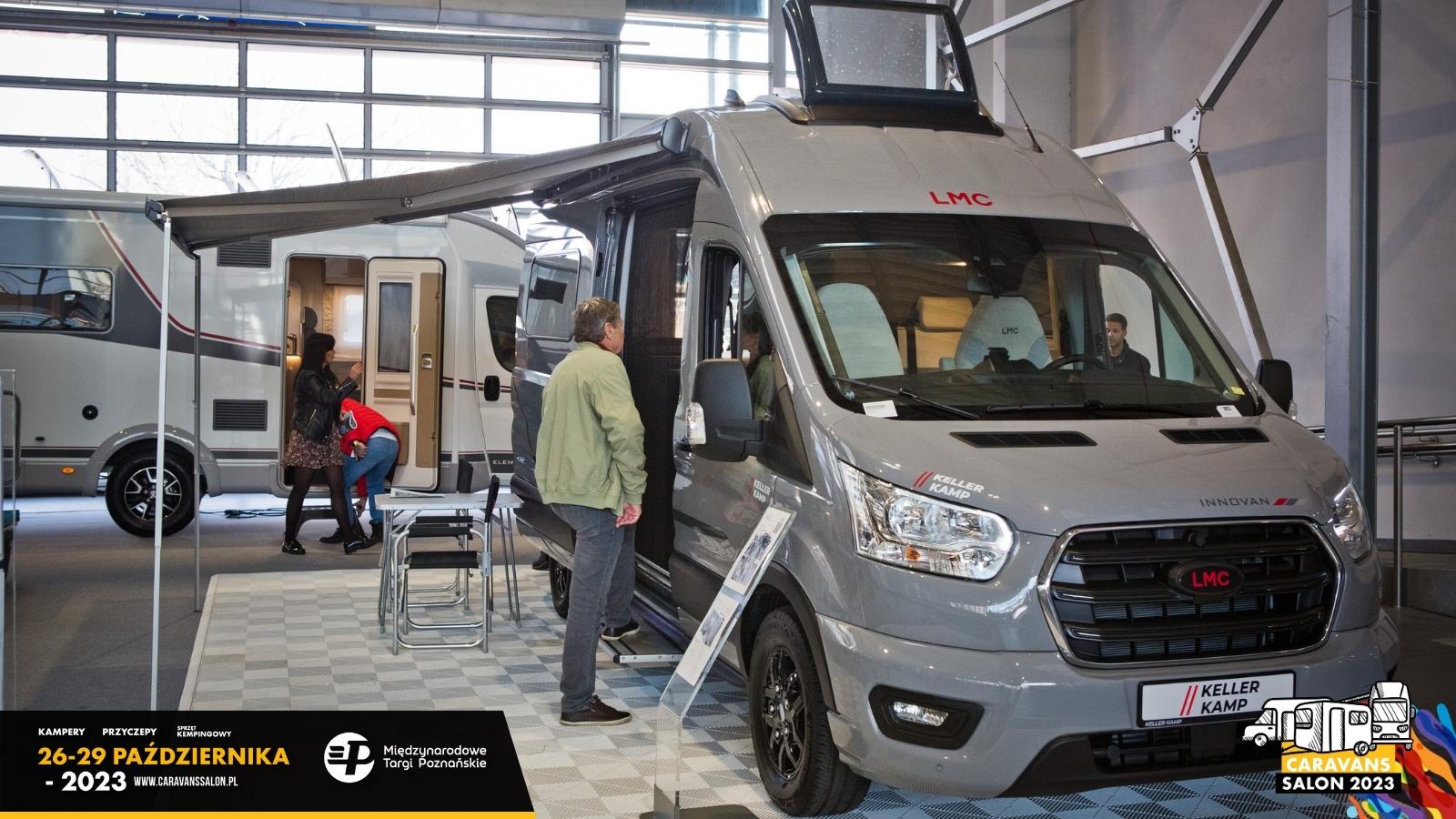 One ticket – 4 events!
Caravans Salon is the leading event at the Poznań International Fair, but not the only one that will take place on October 26-29. As part of the ticket to the caravanning fair , each visitor will also be able to take part in the yacht, boat and water sports fair Yacht Salon, the Tour Salon tourist fair and the Traces of Dreams Travel Festival.
Photo gallery from Caravan Salon
We have created the CampRest portal for people who value freedom and travel on their own.
Enjoyed reading this article? Share it!