They will circle Poland with the Syrena with the N-126 trailer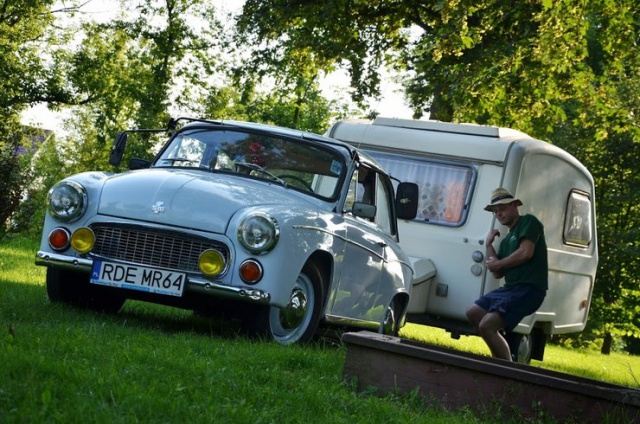 On Friday, April 25, Grzegorz Sroka and Artur Samborski left Wawel for an extraordinary journey - around Poland in 10 days. And it would not be a great feat if it were not for the fact that they want to do it while driving the Syrena 105 towing a trailer from Niewiadow.
The 105L Syrena comes from 1976. The Polish caravan from Niewiadów attached to it is younger. Comparing it with the age of the Syrena, it was produced quite recently, in ... 1986.
Great adventure
Two automotive enthusiasts decided to prove that such a set can drive 3,000. km in 1.5 weeks. They set off on tour early in the morning on April 25, and planned their return to Krakow on May 4.
The gentlemen announced that they would reach the farthest ends of Poland (in the west, east and north of the country). They also want to reach the lowest point - Żuławy Wiślane. Interestingly, Artur Samborski and Grzegorz Sroka intend to avoid the main roads. They travel on small local routes. They will pass through many villages and towns, making it easy to meet them, photograph them and cheer them on.
Trunk full of parts
They did not decide to go on such an expedition just like that. They have been enthusiasts of old cars for years and have been driving the Syrena for several years. Initially, they planned to go on a journey with the 1982 model, but did not manage to prepare it. Fortunately, the 1976 version has undergone a major overhaul.
Despite this, the authors of the expedition filled the trunk with spare parts, because with the Syrena you never know ... Many years ago she was called "the queen of roadsides" due to its legendary failure rate.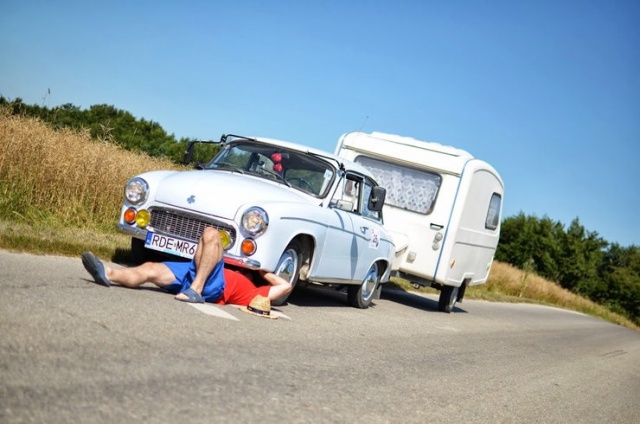 Time travel
For the first day, the gentlemen planned 600 km of the route, and for the second - 500 km. The siren with a trailer can reach a maximum speed of approx. 70-80 km / h, therefore traveling by it takes more time than in modern cars.
And the trailer? The N-126e is a cult Polish caravan, the most popular in Poland for decades. It was developed with the Polish Fiat 126P in mind, but it also looks great with the Syrena. Looking at this set it is hard to resist the impression that we have stepped back in time.
However, the expedition was organized in a completely modern way, using modern means of communication. You can watch the movement of enthusiasts "live" on the map via the website www.glympse.com . The participants of the expedition also run a Facebook page: SyrenaDookolaPolski .
Sometimes it is better to get lost than to ask for directions too much. Aldous Huxley
Enjoyed reading this article? Share it!