Time for automotive emotions - Poznań Motor Show starts in March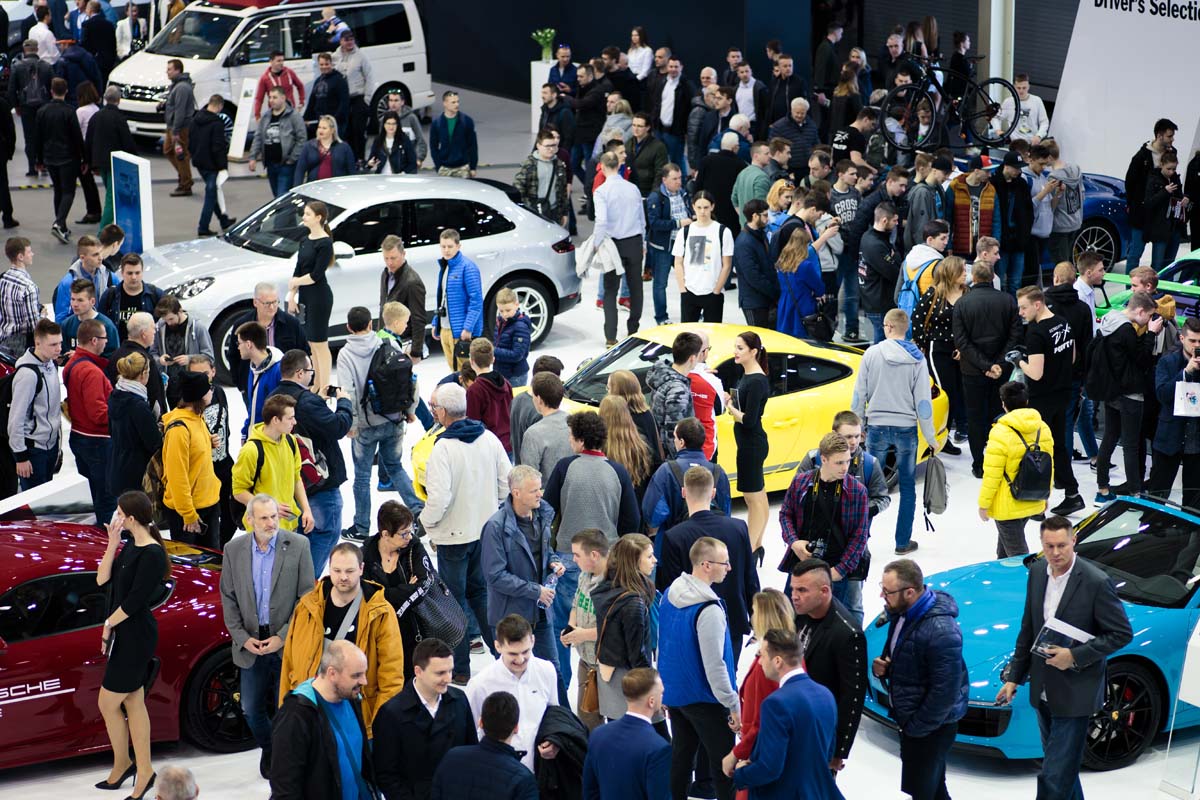 Prestigious and one of the largest in Europe. Present in the portfolio of the Poznań International Fair since 1992, known as Little Geneva by automotive experts, i.e. the Poznań Motor Show, it starts on March 28.

Every year, dozens of automotive premieres of world brands and concept cars are presented here. Visitors to the Poznań Motor Show can expect a rich exhibition of cars, motorbikes, campers and caravans, as well as trucks. It is an obligatory event for every automotive enthusiast and for families who want to spend time in a unique automotive atmosphere.
This year's edition will unveil vehicles at four showrooms: car, motorcycle, caravanning and truck showrooms.

Poznań Motor Show is a unique event dedicated to both enthusiasts and whole families who can spend the weekend in an automotive atmosphere at the Poznań International Fair.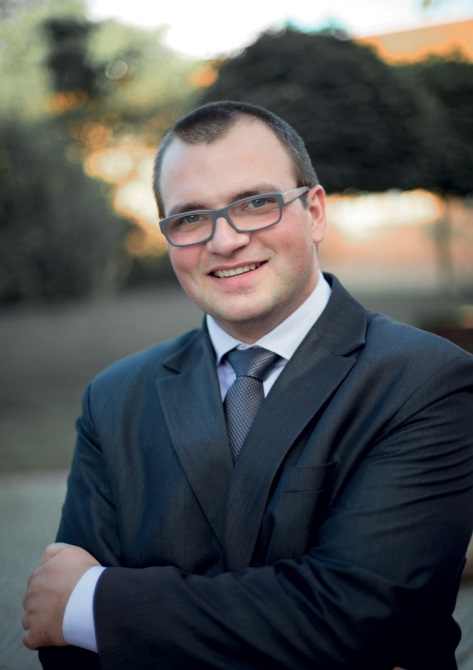 For years, with our partners, we have been presenting to visitors premiere vehicles, concept cars, the most beautiful motorcycles and the latest campers and caravans. The fair is held under the slogan of the automotive industry of tomorrow, and a program is strongly built around it, both from the side of the exhibition, through numerous concept cars, and through the MOVE Congress, where we talk with representatives of the world of business, politics and science about the directions in which the industry is heading. The whole program of the Poznań Motor Show is complemented by dozens of accompanying events, which provide numerous emotions each year. Extreme motorcycle riding shows, off-road tracks, meetings with TV and Internet stars are obligatory points for every fair visitor - says Dariusz Wawrzyniak, director of the Poznań Motor Show.
The dimensions of the fair are best reflected by the following numbers:
15 pavilions full of automotive emotions,
60 automotive premieres,
170 exhibitors,
151 437 automotive enthusiasts
Jakub Brzeziński, Dzikuska, Dominika Orlik, or emotions in 5th gear!
Poznań Motor Show is also a countless number of attractions and accompanying events, incl. Stunt Wars Poland, an international motorcycle freestyle competition. We guarantee the viewers a sporting competition at the highest level combined with an extreme spectacle.
And if someone thinks that motoring and fast driving are a hobby designed for men, the women's zone prepared by Speed Ladies will quickly lead them out of this mistake. Organized for the fifth time
at the Poznań fair, the space for two-wheelers fans this year looks particularly promising. In addition to meetings, guests, and conversations with interesting women, a great show is being prepared - a fashion show,
where models will be replaced by female motorcyclists. In addition to well-known characters such as Żaneta Lipińska, the head of the portal, the popular Dzikuska, or the well-known competitor Dominika Orlik, every motorcyclist will be able to take part in the event, after participating in the casting.
At the fair you will be able to meet not only fans of extreme motorcycle experiences,
but also the iconic R5. It is here that Jakub Brzeziński, Polish vice-champion in car rallies, will present his new colors, preparing to participate in the Świdnicki-Krause Rally.
The automotive industry of tomorrow, i.e. experts on electromobility
An important and substantive part of the fair is the Move - Mobility & Vehicles Congress, which deals with the topic of the future of the automotive industry from the perspective of changes related to electromobility. During last year's edition, we hosted over 300 participants, including representatives of state and local administration, management boards and directorates of automotive importers' centers, chambers and industry associations.
However, electromobility is only one of the ways to power cars. Thinking about those who are looking for a replacement for gasoline or diesel, Grupa MTP will organize, together with the Autogas Coalition, an alternative fuel fair called Alternative Fuels Technology, which will be held at the same time as the Poznań Motor Show. And they will focus primarily on LPG, CNG, LNG and hydrogen.
March 28-31, 2019 is a date that every automotive enthusiast must enter in his calendar, and then come to Międzynarodowe Targi Poznańskie to admire the most important
and the latest automotive trends.
Countless attractions:
Poznań Motorbike Show
Offroad tracks outside
Automotive Videobloggers Arena
National Championship of Mechanics and Varnishers
9th National Caravanning Rally
Stunt Wars Poland II - international competition in motorcycle stunt
Opening hours:
Thursday (March 28): 8:00 - 14:00 (Press Day)
Thursday (28.03): 14:00 - 19:00 (VIP & Business Day)
Friday (29/03): 10:00 - 18:00
Saturday (30/03): 10:00 - 18:00
Sunday (03/31): 10:00 - 18:00
Ticket prices
2nd presale in the period 17.01-27.03.2019
Press Day March 28, 2019 (08:00 a.m. - 2:00 p.m.) - PLN 500
VIP & Biznes Day March 28, 2019 (2 p.m. - 7 p.m.) - PLN 120
Friday, March 29, 2019 (10:00 a.m. - 6:00 p.m.) - PLN 25
Saturday, March 30, 2019 (10:00 a.m. - 6:00 p.m.) - PLN 30
Sunday, March 31, 2019 (10:00 a.m. - 6:00 p.m.) - PLN 25
III pre-sale in the period 28-30.03.2019
Press Day March 28, 2019 (08:00 a.m. - 2:00 p.m.) - NO
VIP & Biznes Day March 28, 2019 (2 p.m. - 7 p.m.) - PLN 140
Friday, March 29, 2019 (10:00 a.m. - 6:00 p.m.) - PLN 29
Saturday, March 30, 2019 (10:00 a.m. - 6:00 p.m.) - PLN 35
Sunday, March 31, 2019 (10:00 a.m. - 6:00 p.m.) - PLN 29
What is VIP Day?
VIP Day is a unique moment during the Poznań Motor Show. It is a day for the greatest automotive enthusiasts and business representatives of the automotive industry. A limited number of tickets for the VIP & Business Day guarantees the highest comfort while visiting the fair. You can visit exhibitions, see premiere vehicles, talk to exhibitors, and receive limited information packages.
What is Press Day?
Press Day is aimed at the media. On this day, we invite the media, government representatives and representatives of industry organizations. From the morning hours, press conferences and automotive premieres are held at the exhibitors' stands.
Poznań Motor Show 2019 will be held in halls 1, 2, 3, 3A, 4, 5, 5A, 5G, 6, 7A, 8, 8A, 15.0, as well as in the open air.
More information at www.MotorShow.pl
We have created the CampRest portal for people who value freedom and travel on their own.
Enjoyed reading this article? Share it!