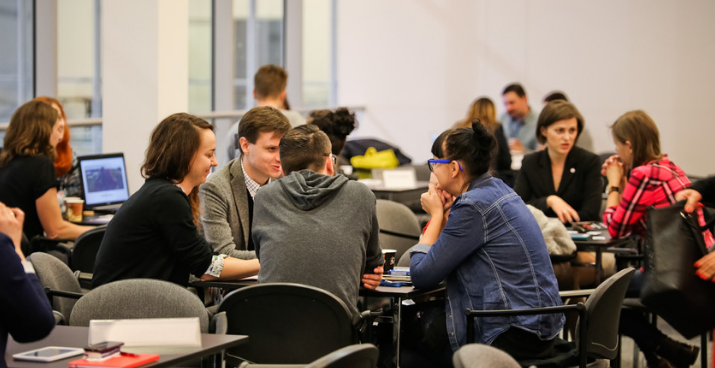 Already at the beginning of next year, on February 1-3, 2019, the 30th jubilee edition of the TOUR SALON Trade Fair of Regions and Tourist Products will take place, and during it TOUR SALON Blog Meeting.
TOUR SALON Blog Meeting is an event based on trends and marketing needs in the tourism sector, because the travel blogosphere has many advantages. It allows you to reach a wide, well-targeted audience at a relatively low cost. Above all, however, it allows you to attract a place ambassador and build, with his support, often in an unconventional way, awareness of the region's brand, amusement park or other tourist facility.
The organizers of TOUR SALON have been creating a platform for cooperation with bloggers for five years. This year's edition of the event will again be attended by bloggers who travel in Poland and abroad. You will be able to talk to them in a specially created space on Saturday, February 2, 2019 from 10.30.
Additionally, fair participants interested in promoting their travel products by bloggers will be able to take part in a training entitled How to cooperate with bloggers? That will be conducted by the authors of the blog Ready for Boarding. During the meeting you will be able to find out, among others what benefits may result from such cooperation, in which model it can be implemented and what must be remembered for it to run smoothly and bring the desired results. There will also be tips on what to watch out for and how to choose the best partner for cooperation. Participation in TOUR SALON Blog Meeting and in the training is available to fair exhibitors and visitors. The list of bloggers who have already signed up to participate in TOUR SALON Blog Meeting is available here >>>
TOUR SALON will be held on February 1-3, 2019 at the Poznań International Fair.
Contact for the media: Katarzyna Świderska, e-mail: [email protected], tel. 691 033 850.
We have created the CampRest portal for people who value freedom and travel on their own.
Enjoyed reading this article? Share it!