VIII National Caravanning Rally - September 21-23, 2018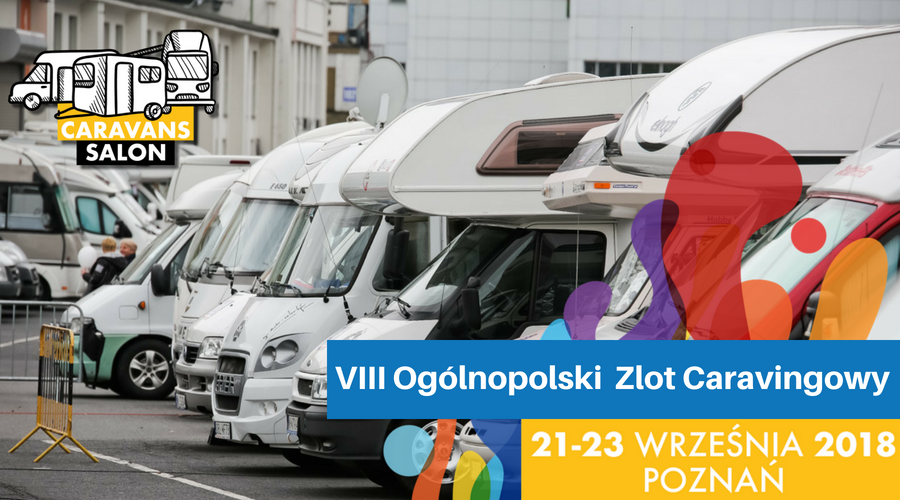 Everyone who practices this type of tourism is welcome at the rally, as well as people who would like to experience caravanning. Each Rally is an opportunity to meet, talk, exchange valuable experiences and jointly plan trips in the coming season.
Place and date of the 8th National Caravanning Rally
During the Caravans Salon, the next edition of the rally of "houses on wheels" will take place, on September 21-23, 2018, at the Poznań International Fair. Mark's Square - the area in front of pavilions 3 and 3A, where Caravans Salon will be held, will host motorhomes and caravans owners.
The Rally Package includes:
- A designated plot at the rally on September 21-23 - 2 multiple entry tickets for the entire duration of the Caravans Salon Poland fair (children up to 8 years free, each additional person PLN 25) - toilets in the Eastern Hall of MTP - electricity connection - access to water - access to the dumping of waste - the possibility of participating in accompanying events: Motorhome Driver Championship, lectures, training, lectures
The size of the lot and the cost of participation in the Caravanning Rally
Participants of the Caravanning Rally have two types of plots at their disposal: - 27 m2, over 100 places (smaller pitches) - the price is PLN 85.00 - 42 m2, 20 seats (larger pitches) - the price is PLN 100.00
Where can you buy tickets for the 8th National Caravanning Rally?
Online at www.CaravansSalon.pl/Zlot , participants can buy a specific seat.
We have created the CampRest portal for people who value freedom and travel on their own.
Enjoyed reading this article? Share it!