Warsaw Caravaning Festival - a strong list of exhibitors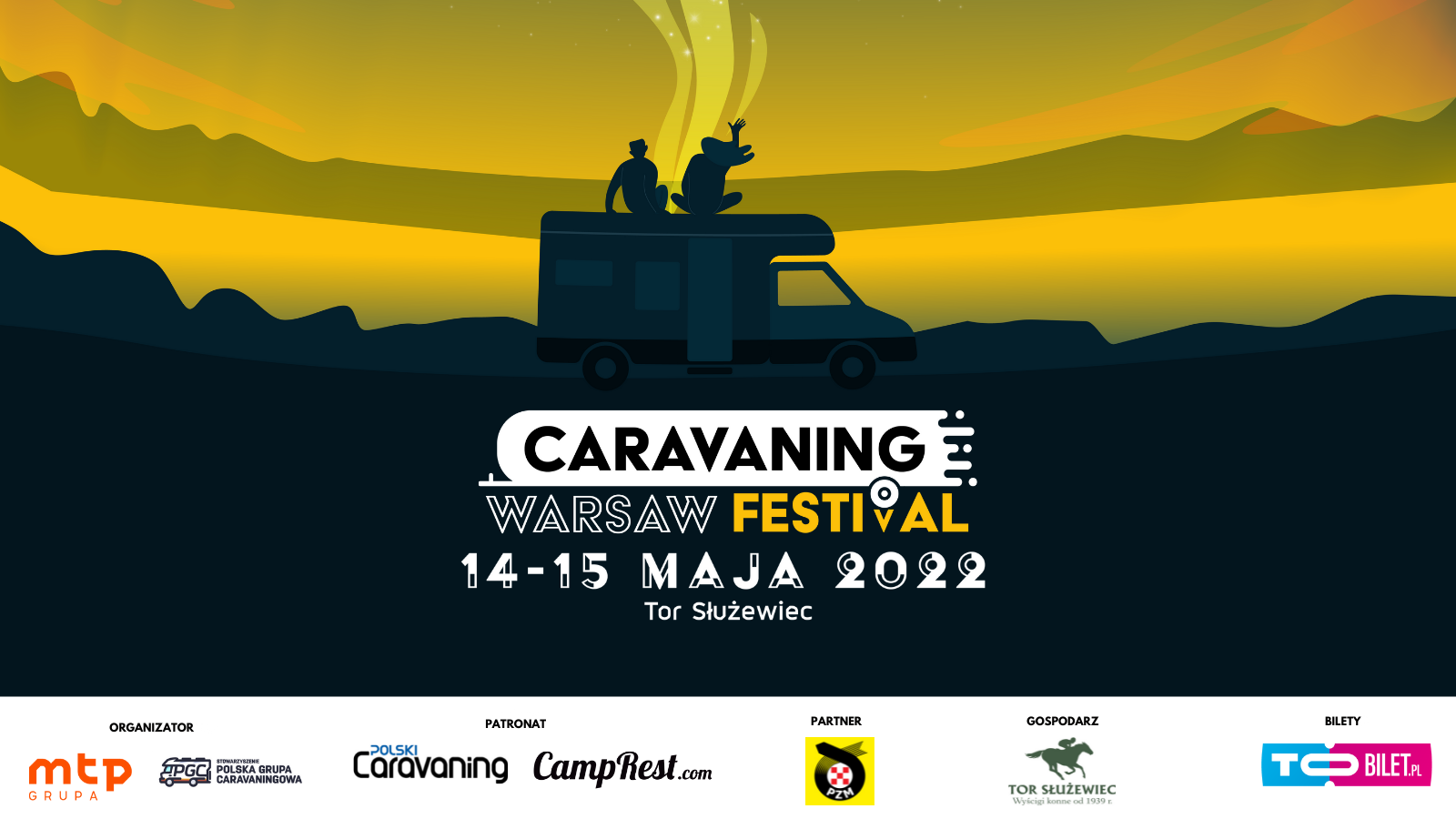 During the Warsaw Caravaning Festival at Tor Służewiec on May 14-15, the heart of the event will definitely be the Targowa Zone, which promises to be really great for a debuting event. This is evidenced by the number, quality and variety of exhibitors who have announced their participation in the event.
The list includes both the largest dealers and distributors as well as manufacturers of motorhomes, bodies and modular systems, as well as caravanning and rental centers, companies dealing in consulting and planning motorhome holidays or other services related to camping, as well as companies dealing in the distribution and sale of accessories.
Pre-sale tickets available HERE
Diversity - the best promotion of caravanning
Such a large variety of the offer makes the event a great opportunity to learn about caravanning and what it offers, what it involves and what opportunities it gives us.
Everyone will find something for themselves, both people interested in buying a caravan or motorhome, as well as people who want to start their adventure with caravanning by renting. DIY enthusiasts planning to convert or adapt a car to a motorhome will also find their place, as well as families who plan their holidays and need new inspiration, advice and ready-made holiday plans.
The list of exhibitors is available HERE
Buying or building your dream motorhome? There will be plenty to choose from!
Dealers and distributors will ensure that visitors can see the latest and most popular range of models available on the market. You will be able to see campers of many popular brands in various price segments and compare them with each other in one place.
The dealer companies will include: Burstner, CarGO , Elcamp Group , Centrum Campingowe, Pro Camp , Hymer Poznań , Warsaw Caravanning Center , Campery Wadowscy and MTM Campers .
So you can count on vehicles from brands such as: Frankia, Hymer, Dethleffs, Adria, Hobby, Giottline, CI, Burstner, Knaus or Affinity.
There will also be examples and offers from producers of motorhomes and modular systems, such as: Wavecamper , Vojo , Vannado or Egoe Nest .
The Vannado brand will even prepare a special Workshop Zone - Vancraft at its stand with furniture for self-assembly and advice on how to properly assemble or generally convert buses into motorhomes.
Renting a motorhome and planning a vacation? You're welcome!
There will also be rental and consulting offers. Some dealers have an offer of cars for rent, but the exhibitors include companies such as KokoKamper or Campiri , which offer rental or consultancy in this area.
Our media partners, i.e. CampRest and Polish Caravaning , at their stands, will provide advice on holidays, travel or the choice of a motorhome, insurance and other matters that should be remembered when choosing a caravanning vacation or lifestyle.
Kasia and Szeryf from CampRest will be happy to share their experience also on our Stage, where they will talk about, among other things, a motorhome vacation in the USA.
At the Polish Caravaning stand, apart from a handful of knowledge, you will be able to drink good coffee from a craft roaster, prepared by a barista.
Equipping a motorhome with additional accessories and innovative solutions? Of course!
The Warsaw Caravaning Festival is also an opportunity for small or larger purchases of caravanning or camping accessories. Companies such as: CPNY_ONE , Skylark Polska Centrum Webasto , Vell or Water2Go , will show their solutions and products. There will also be other accessories from well-known brands such as Truma , Dometic or Dorema tents.
There will also be MTT System - a manufacturer of pneumatic suspensions for motorhomes and vans.
An additional option to buy accessories will also be the Stock Exchange, where our goldsmiths will have the opportunity to put something up for sale.
During the fair, on Saturday and Sunday from 10:00 to 15:00, there will also be a stage where visitors and enthusiasts will be able to listen to, debates, presentations or travel stories, including about Enotourism, building a motorhome, camping trips around the USA or also about insurance.
Horse racing in Służewiec
Each participant of the Warsaw Caravaning Festival, as part of the purchased ticket or lot for the rally, will be able to see the horse races at the Służewiec Track on Saturday and Sunday from 15:00 to 19:00. It will be a good opportunity to feel the excitement of this discipline and to try your luck in betting on races.
Warsaw Caravaning Festival: May 14-15, 2022
Hours: 09:00 - 19:00 entrance and parking from Puławska Street
Organizers: Grupa MTP and the Polish Caravanning Group Association
More information and tickets: https://bit.ly/Caravaning_Festival_www
We have created the CampRest portal for people who value freedom and travel on their own.
Enjoyed reading this article? Share it!