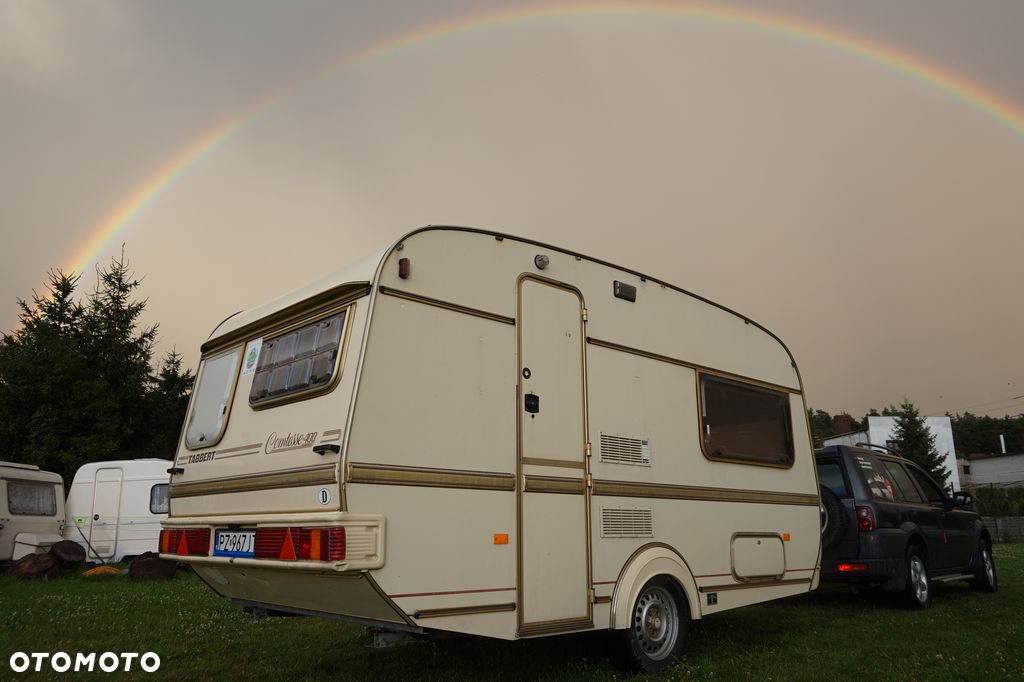 Campers and caravans are becoming more and more popular in Poland. You can see it, among others after the expanding offer of touring vehicles in advertising portals. There are more ads, and there are more searches.
The Otomoto website checked which camping vehicles are most frequently searched for by visitors to this most popular website with automotive offers in Poland.
What campers?
Unfortunately, the problem is that the website still does not have a separate category dedicated exclusively to motorhomes. Therefore, when analyzing the statistics, not so much touring cars were taken into account, but passenger versions of cars known primarily for their delivery vans. And so, in the ranking, instead of motorhome brands (such as Hobby or Globe-Traveler), we will find, in order: Fiat Ducato, Renault Master, Volkswagen Transporter, Mercedes Sprinter and Ford Transit .
However, this qualification tells us little, because the vehicles mentioned are only base cars, on which, among others, campers, not touring cars as such.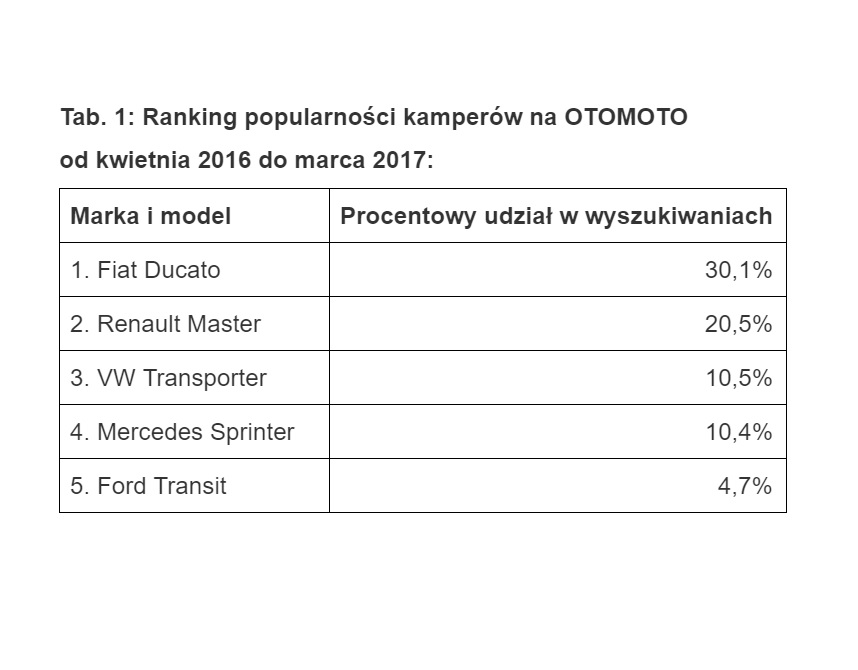 What trailers?
Therefore, the ranking of caravans is more interesting for us - fortunately, this category is available on Otomoto. The favorite among website users in the period from April 2016 to March 2017 were Hobby trailers, which were searched for as many as 111 thousand. times! It accounted for as much as 45% of all searches . For a trailer from the most popular year (2004), you had to pay an average of 30 thousand. zloty.
Fendt trailers were in second place, but their share in all searches was much lower and amounted to "only" 9.1% . The most popular year (2006) required an amount of PLN 28.4 thousand. PLN, and the purchase of a four-year younger Fendt was associated with the need to spend 37 thousand. zloty.
The brands Knaus (8.1%) and Tabbert (5.4%) were ranked third and fifth. In the analyzed period, the most frequently searched for the models from 2007 was the average price of PLN 33 thousand. zloty.
The Polish " Niewiadówka " was also among the top five popular caravans. Many people who are just going to start their adventure with caravanning, start with this classic. The advantage of the Niewiadów trailer is its affordability. You can have your own trailer with nearly 30 years of experience for just over 4,000. zloty. Many people buy such vehicles with a view to renovating them themselves.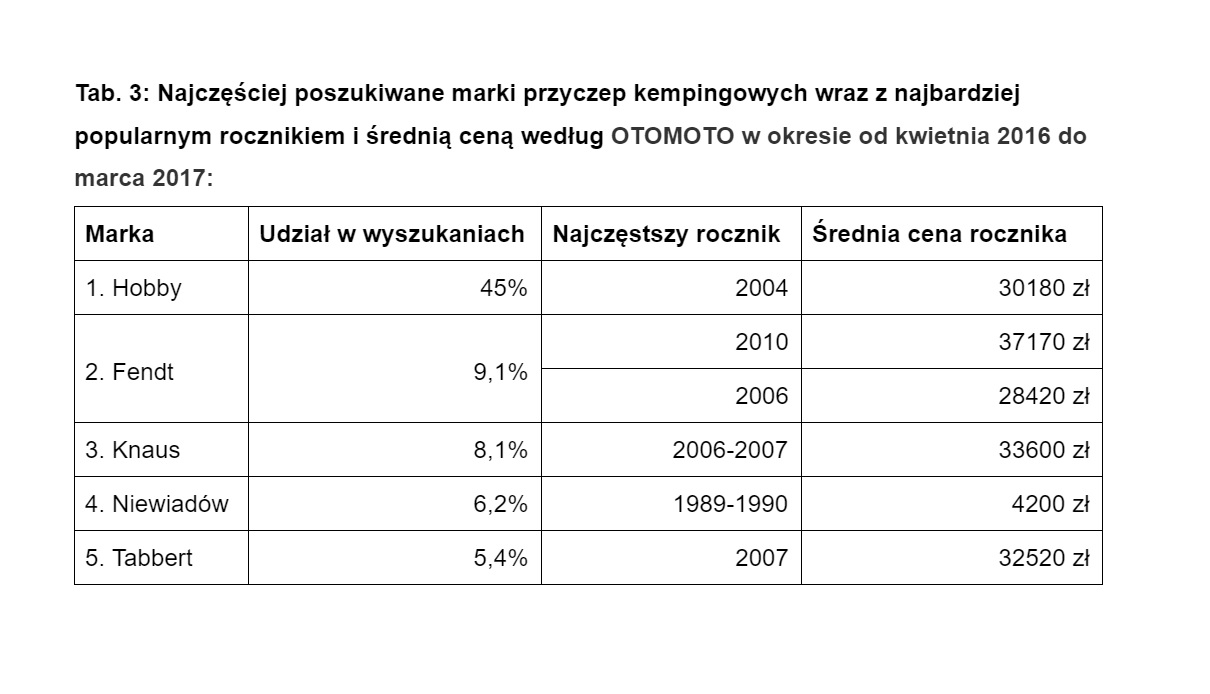 Sometimes it is better to get lost than to ask for directions too much. Aldous Huxley
Enjoyed reading this article? Share it!