3 days in Riva del Garda - the complete guide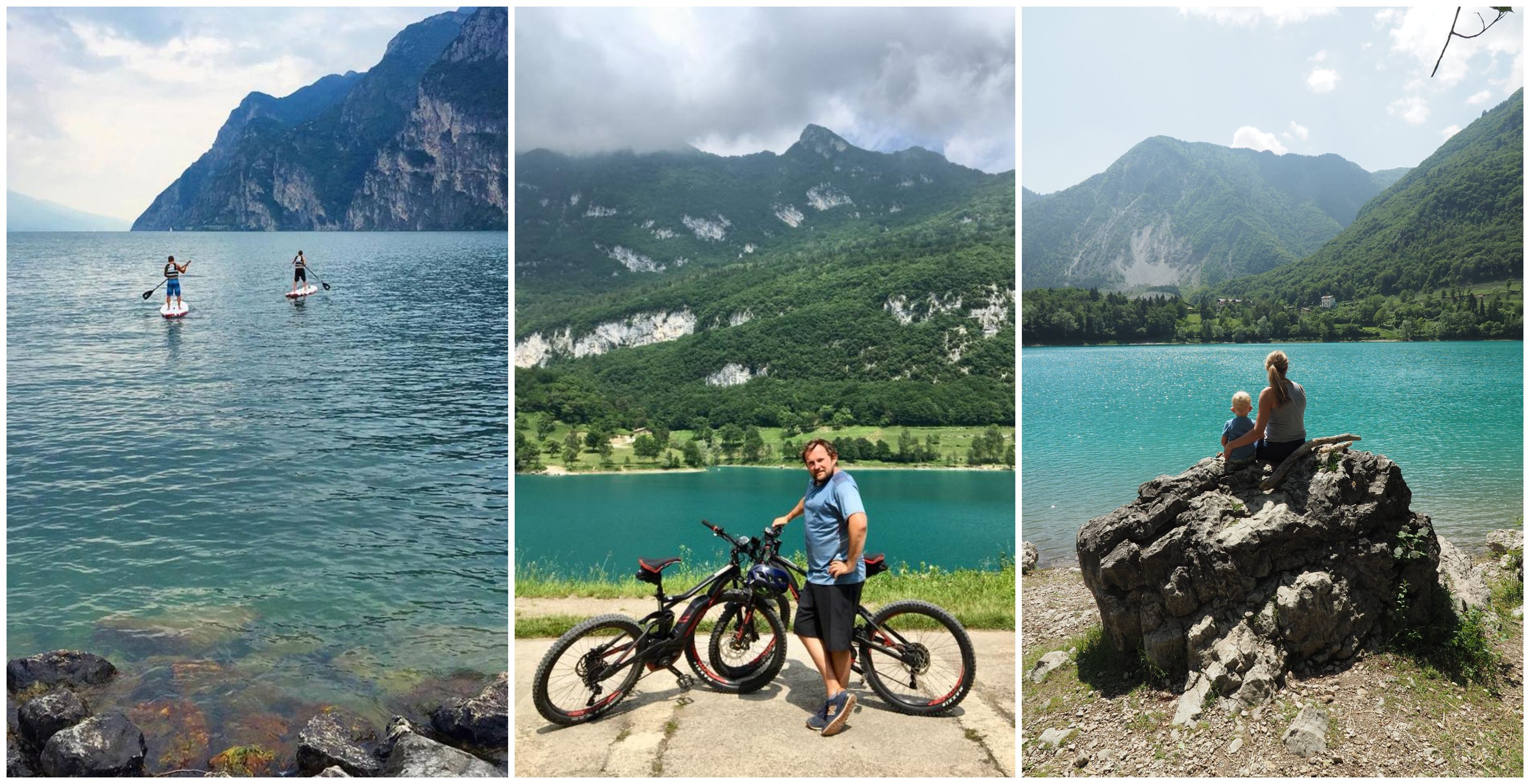 Are you wondering whether to go to Lake Garda , and more precisely to its north - to Garda Trentino? Or maybe you are going, but you don't know how to spend your vacation there? We will make it easier for you! We present 3 days in Riva del Garda and its surroundings, which will fill your entire schedule from morning to evening! We promise you will not be bored.
Beach, walk and dinner in Riva del Garda
Swimming on SUPs
Relax on the beach
Trekking - via Ponale
Dinner and lunch: Ristornte d'Ora - San Nicola
Or: Ristorante Pizzeria Leon d'Oro
In Riva del Garda, you can spend the whole day without being bored. In addition to the atmospheric narrow streets with lots of cafes, restaurants and shops, the city has a beautiful promenade (along with a bicycle path) running along the lake.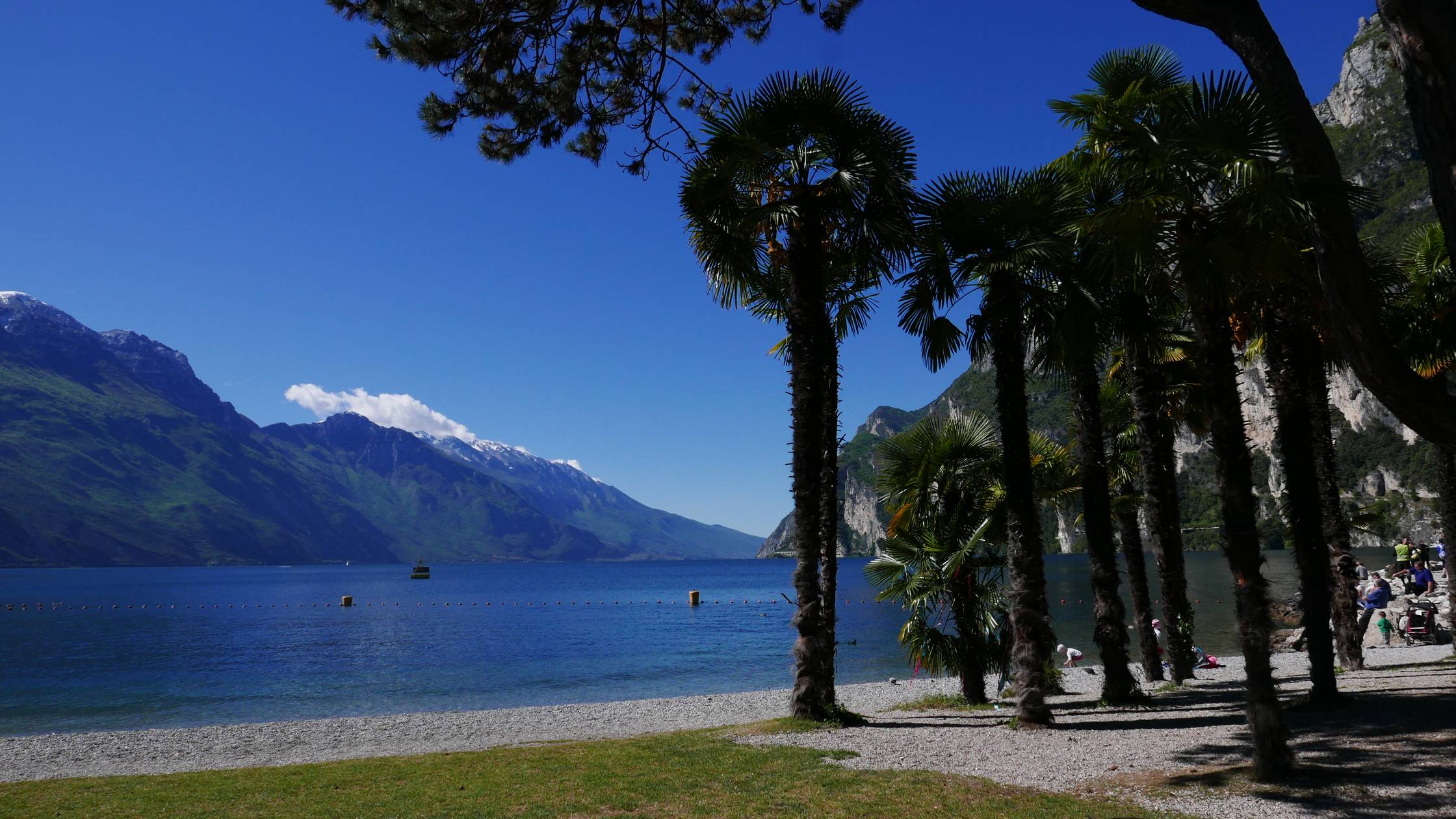 It stretches from the port in the city center to the next town - Torbole . Parallel to the promenade are beaches, wonderful gardens and lawns, and there are also playgrounds and cafes. Perhaps the water in this part of the lake is cooler than in the south, but on hot days it is an ideal source of refreshment. The water surface is smooth, and motorboats are not allowed on it (forbidden), which makes it a perfect place to swim on a SUP. Our 2-year-old was swimming with us and he was delighted!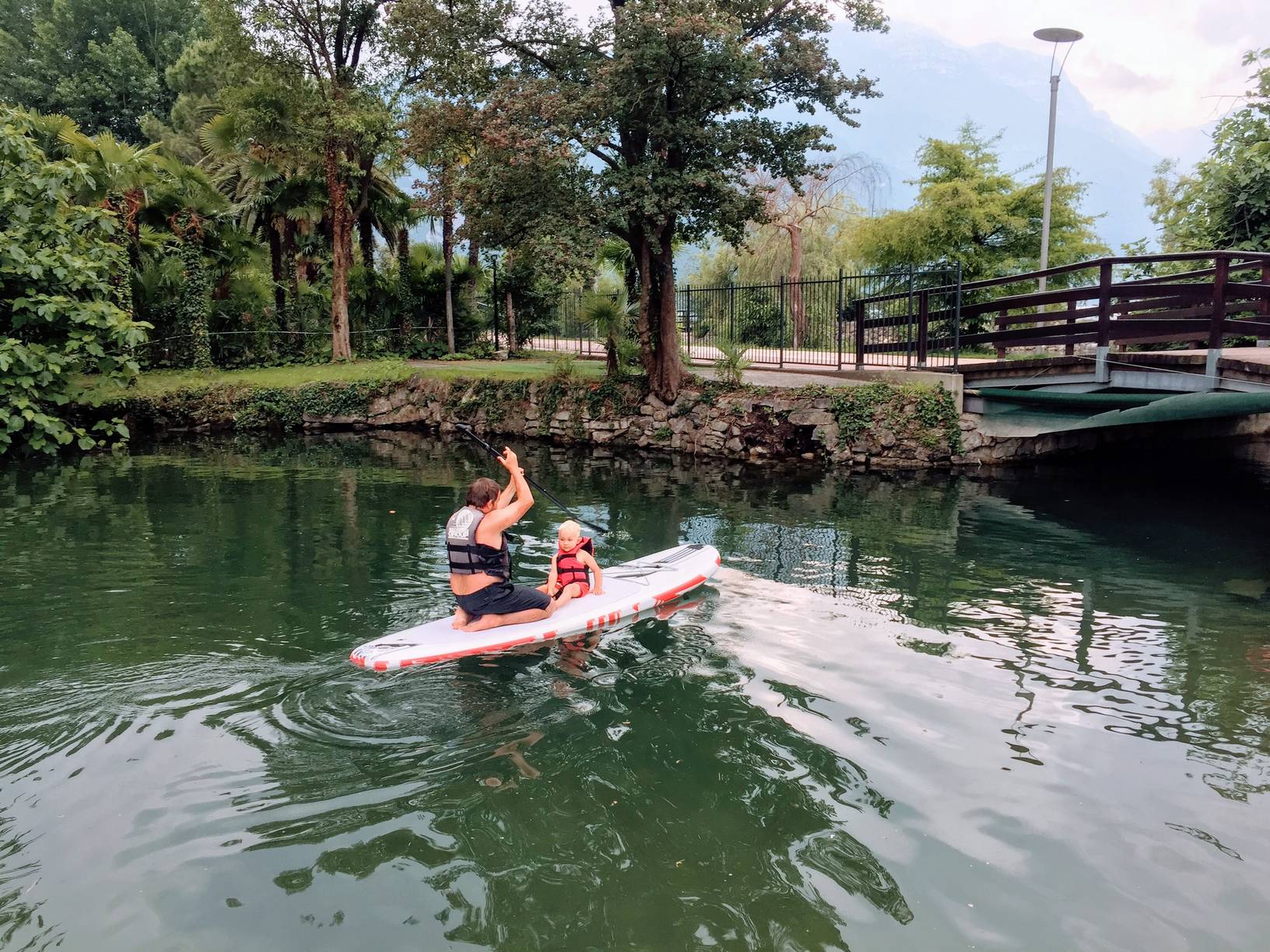 If you do not live in Riva, but in a town nearby, you can easily get here by one of the many bicycle paths . There are as many as 1,500 km of them!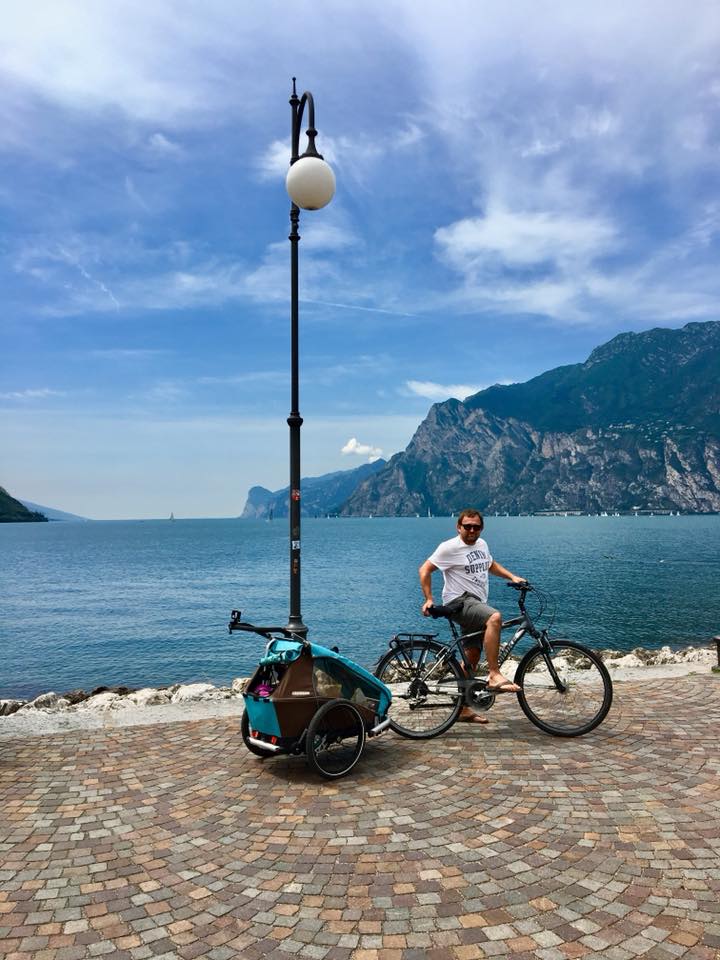 In the afternoon, you can walk straight from the pedestrian street to Via del Ponale . This is probably the most famous path in the area. It is easy to cover both on foot and by bike, even with children (as well as a pushchair), while also providing stunning lake views. It is a beautiful trail that must be explored. Its entire length is something to please the eye, especially the breathtaking landscape that stretches out from the pub, which is located at the very end of the route. You can relax in it and drink, for example, coffee. The trail is approx. 9.5 km long (one way), going back and forth should not take more than 3-4 hours.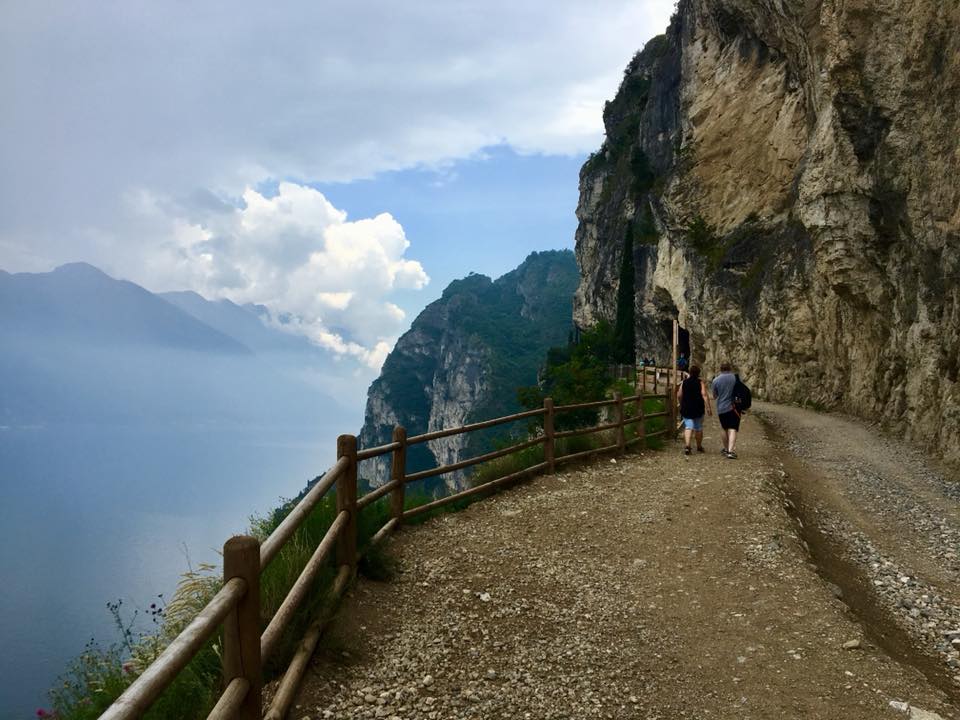 We recommend spending the evening in one of the two restaurants in Riva del Garda , which we wrote about in the previous article .
Bicycle trip and wine tasting
Mandella Bike rental
Wine tasting in Cantina do Pedrotti
Dinner: Torbole - Casa Beust
As we mentioned above, the Garda Trentino region has over 1,500 km of cycling routes that can be explored over many days. If you have little time, we recommend renting electric bikes . Thanks to them, the range of trips will be several times longer - more kilometers means more places that can be seen in one day. We went for a quick start on Via del Ponale described above. We drove route no .: E6 Ponale , and then over Lago di Tenno, route no. 737 Lago di Tenno , which goes up almost all the time, a bit on asphalt and a bit on gravel, between the vineyards. Walking through this part of the route, you have the opportunity to enjoy an amazing view of Lake Garda .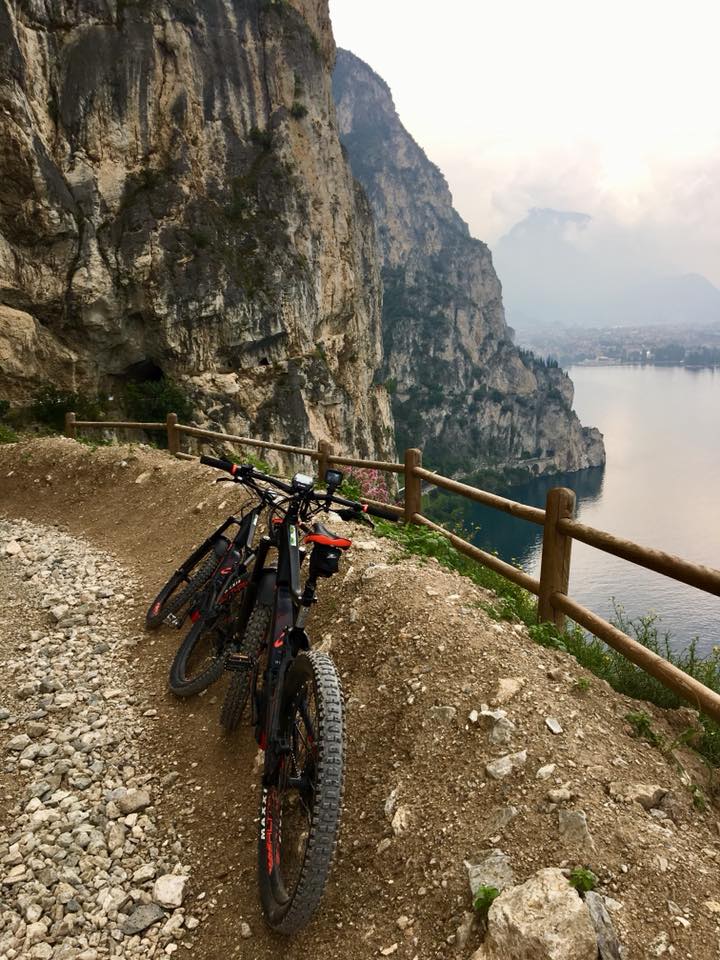 At the very top, you can relax for a while and cool down in the lake, and then recharge your muscles while eating some delicious pasta in one of the two restaurants next to the parking lot next to Lago di Tenno . The return is a quick descent on the other side of the valley, straight to Riva del Garda.
If you leave home a little faster than we did (we picked up the bikes only around 12 PM) and you don't bathe in Lago di Tenno for too long, you can easily reach one more place - Azienda Agricola Gino Pedrotti . You will get there along the picturesque asphalt path No. 4 The Sarca Valley and Lake Cavedine . It's the perfect place to end your bike day. On site, you will have the opportunity to taste their own wine. Unfortunately, we ran out of time for this. We had to return our bikes by 7.00 pm, and we arrived at Riva del Garda around 5.20 pm. From there it is about 20 km to Azienda one way, so ... Maybe next time.
We recommend you eat a well-deserved dinner in Torbole , in Casa Beust . This is one of the most popular restaurants in this town, and we confirm it and tell you more about it here .
Trip to Lago di Tenno
A trip around Lago di Tenno
Sightseeing of the town of Canale di Tenno
Visiting Parco Grotta Cascata Varone
Dinner: Agritur Calvola
Garda Trentino is not only Lago di Garda, there are also lots of small lakes north of Garda. We especially recommend a trip to Lago di Tenno , located high in the mountains. Its clear turquoise water will charm everyone at first sight. You can spend the whole day on it - whether it's relaxing, swimming, SUP board or water bike.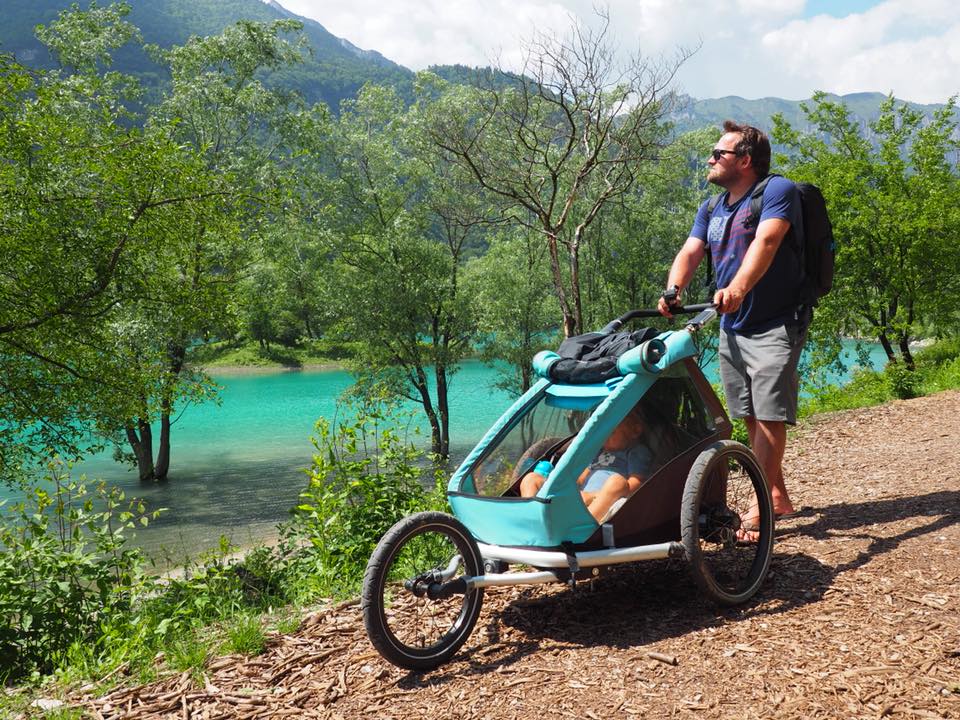 In the afternoon, be sure to check out the nearby town of Canale di Tenno . One of its attractions is the castle from which you can enjoy a wonderful view of Lake Garda.
Finally, cool down at the Varone Falls . Even though it is hidden in a cave, you will have no trouble finding it. It is enough to cover the route leading through two caves (Grotta Inferiore and Grotta Superiore) to see a blaze of colors. We guarantee that it will be the best attraction for children throughout the day. They will be delighted with the water splashing everywhere and the colors created by the lighting of the cave. If your hearing aids aren't resistant to moisture, better leave them in the car. For those who are very cold, we recommend taking a raincoat and something warmer to wear, because it is much, much cooler there than outside. Plus it's wet and you have to be careful not to slip.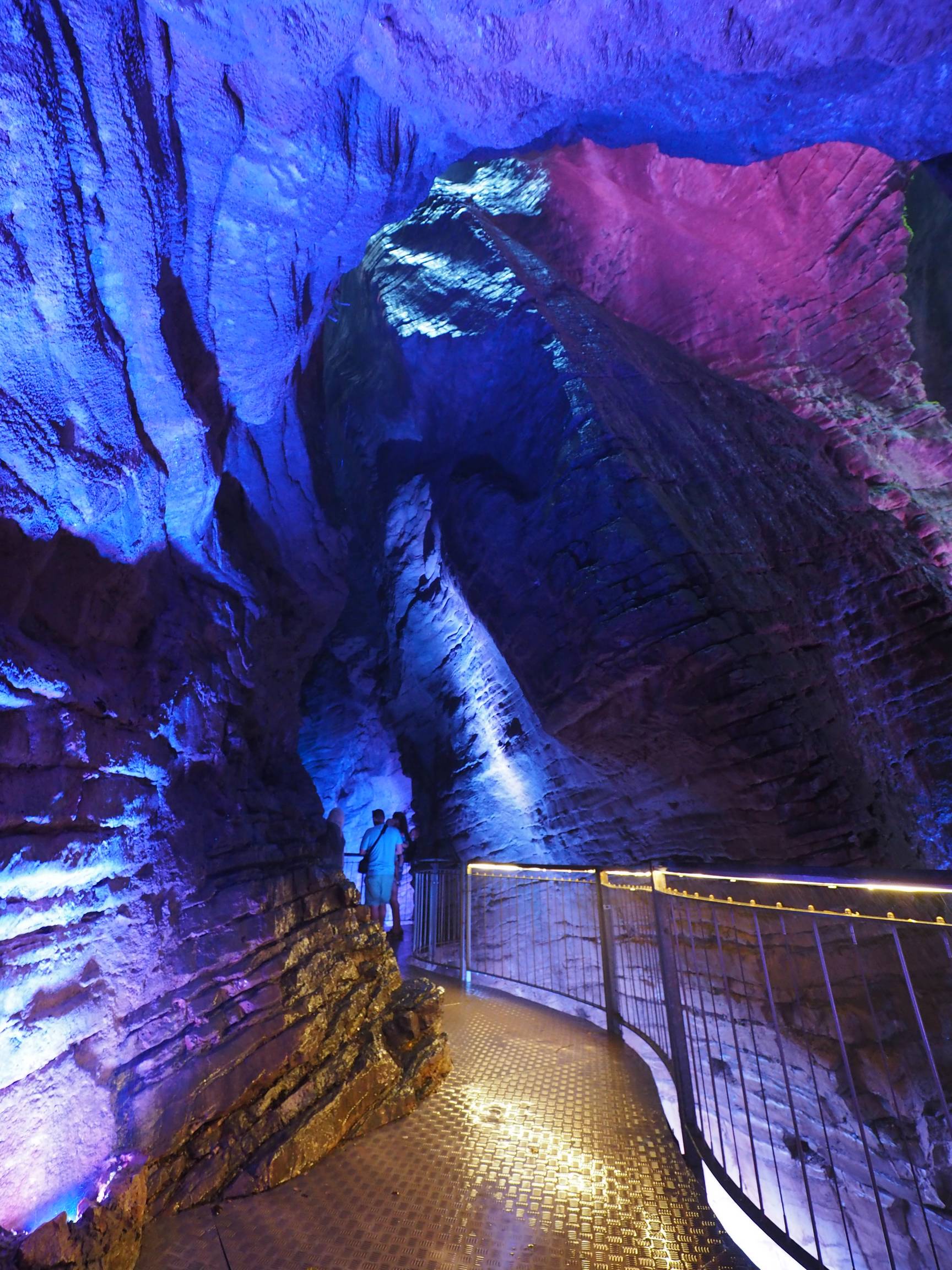 When you are already in this part of the mountain, it is best to have dinner at the Calvola agritourism , from which you can still enjoy the panorama of the city. This place is a must see. Why? We wrote about it here .
We have created the CampRest portal for people who value freedom and travel on their own.
Enjoyed reading this article? Share it!