Garda Trentino - a culinary trail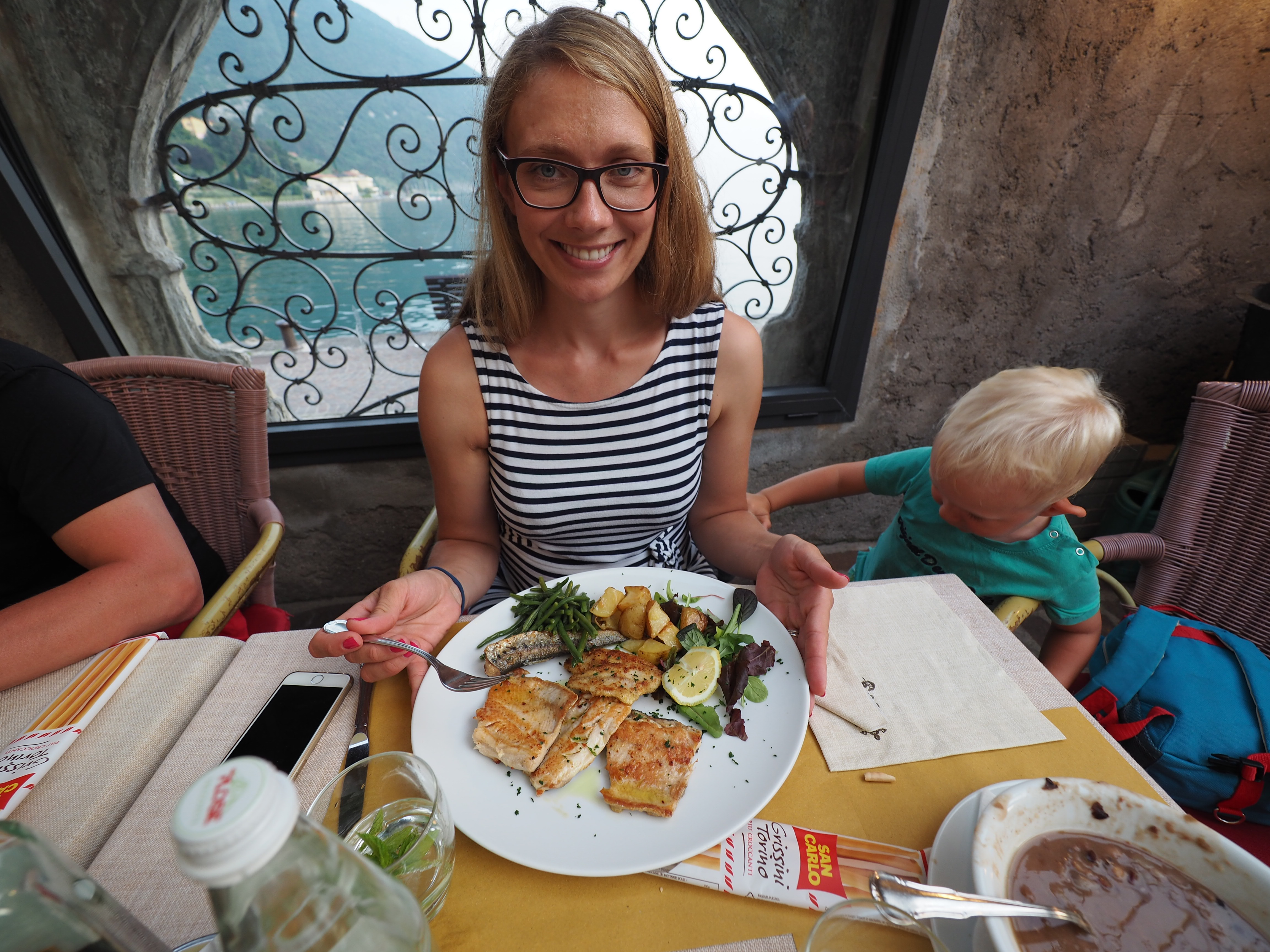 Getting to know new places "from the inside" is a favorite element of our travels. When choosing a restaurant, we always consult the residents, and besides, we ask the staff for help in choosing the most typical dishes for a given region. Thanks to this, we get to know the "culinary showcases" of the visited area.
During our stay at Garda Trentino we found that the owners of many local restaurants are eager to support the local market. They pay a lot of attention to the fact that their dishes are prepared only from local ingredients, coming from small crops and family production. We liked it very much. What's more, we are convinced that this is why the local food is so delicious. We understood why restaurants are so crowded in high season that it is difficult to find a table without a reservation. Where did we eat? We invite you to travel along the culinary route around the region.
Wandering through Italian flavors
First place is Caffè Ristorante Pizzeria Casa Beust in Torbole. The restaurant is situated in such a picturesque location that it appears on most postcards! To be able to enjoy the landscapes, we reserved a table specially by the window - you can see a romantic bench on a promenade and Lake Garda from it. Casa Beust is family-run and the guests are looked after by the owner who manages the tables himself. Thanks to the kindness of the hosts, our two-year-old could have fun in the private garden, which can be accessed directly from the restaurant.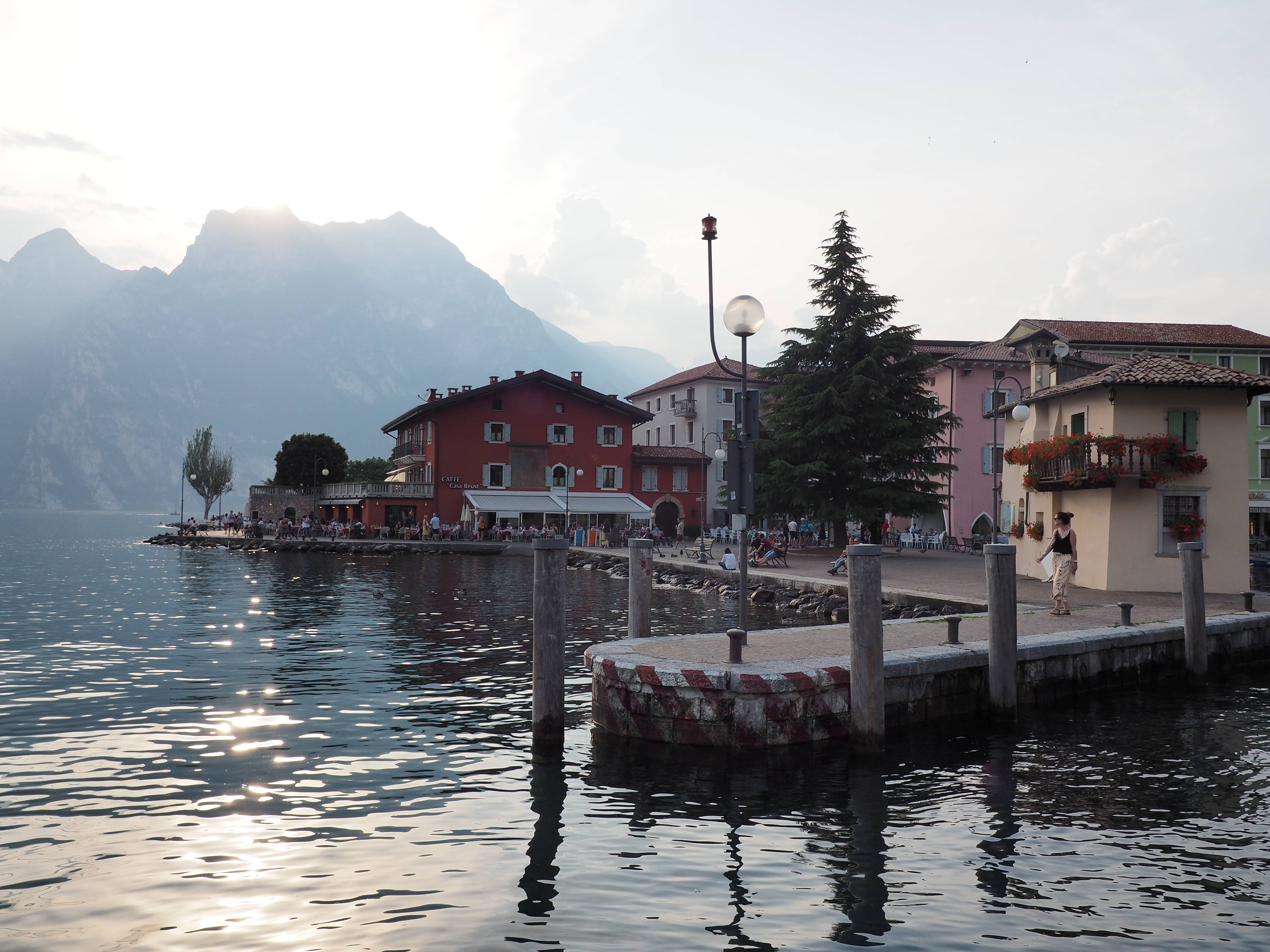 And the food? The food here charmed us. We can confidently recommend the tasting menu to everyone, consisting mainly of local fish. For dessert, be sure to try the homemade tiramisu or panna cotta.
Another place we visited was Ristorante Pizzeria Bar e Gelateria L'Ora in Riva del Garda, the largest and probably the most popular town in the region. We spent our second evening here. The restaurant has a great location - right next to the port and a large parking lot. They serve huge portions, so if you want to order two dishes, it's better to do it for the company. Moreover, the prices are very affordable. We are particularly fond of seafood and we recommend it to everyone.
The next place charmed us with its interiors. Ristorante Pizzeria Ai Conti is located in Arco, in the Palazzo Marchetti building from the 15th century. Even if you sit outside to enjoy the sun, we highly recommend going inside and seeing all the rooms. They are really beautiful and unique. We recommend this restaurant especially to families with children (children have their own corner in the open air) and large groups. Ai Conti has long tables outside - it can easily accommodate many people.
We only ate pizza from a wood-fired oven, but if we had stayed longer by the Garda, we would definitely have come back here for something more. Everything we saw on the adjoining tables looked delicious.
It's worth coming back to great places
Another point on our culinary map is unique due to two things. The first is the location - Agritur Calvola required more than 20 minutes of climbing the serpentine by car. The view that awaited us was worth it! The second thing is, of course, the great food. It is not just about the meal itself - the way the dishes were prepared was also extremely important. All the dishes we had on our plates, from lettuce to pasta and meat, to ice cream, were prepared exclusively with ingredients from the owners' crops and farms.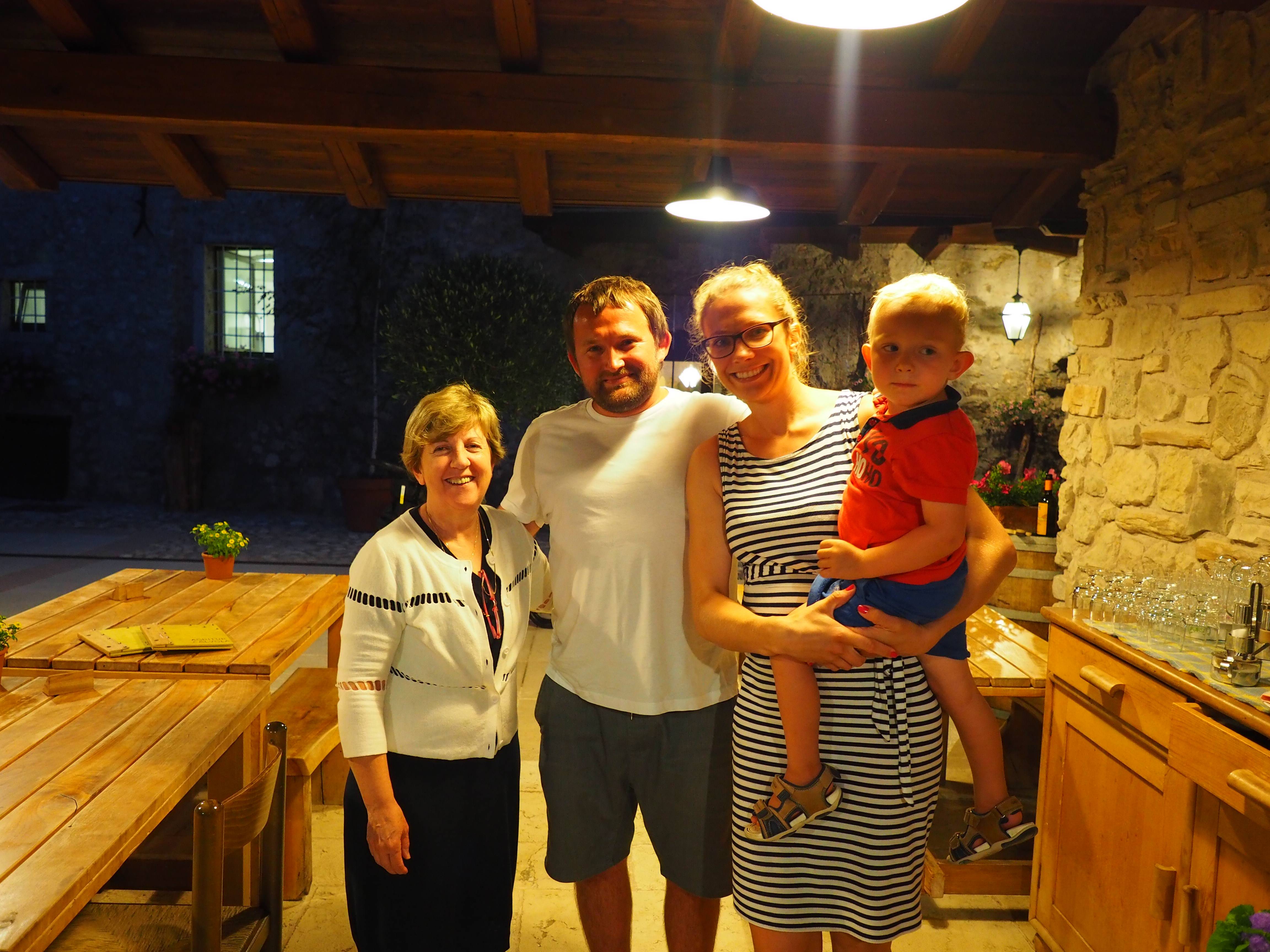 Kindest Madame Lucia, who serves guests personally, served us ALL dishes from the menu, so we could really get to know their cuisine. We especially recommend the antipasti: charcuterie board and carpaccio. Primi: pasta with oil and bacon. Secondi: polenta with a rabbit. And apple pie for dessert.
We were surprised and totally charmed by this place. You must, you absolutely must come here! By the way, take the time to explore Canale di Tenno itself, a charming medieval town where Agritur Calvola is located.
In the above-mentioned Riva del Garda there is one more recommendable restaurant - Ristorante Pizzeria Leon D'Oro . We have already visited it twice last year. We wrote about it in May and October . Since we were there, we couldn't resist not going there this time. The owner, Luca, met us after a year. He knew we were "those who write about campsites from Poland".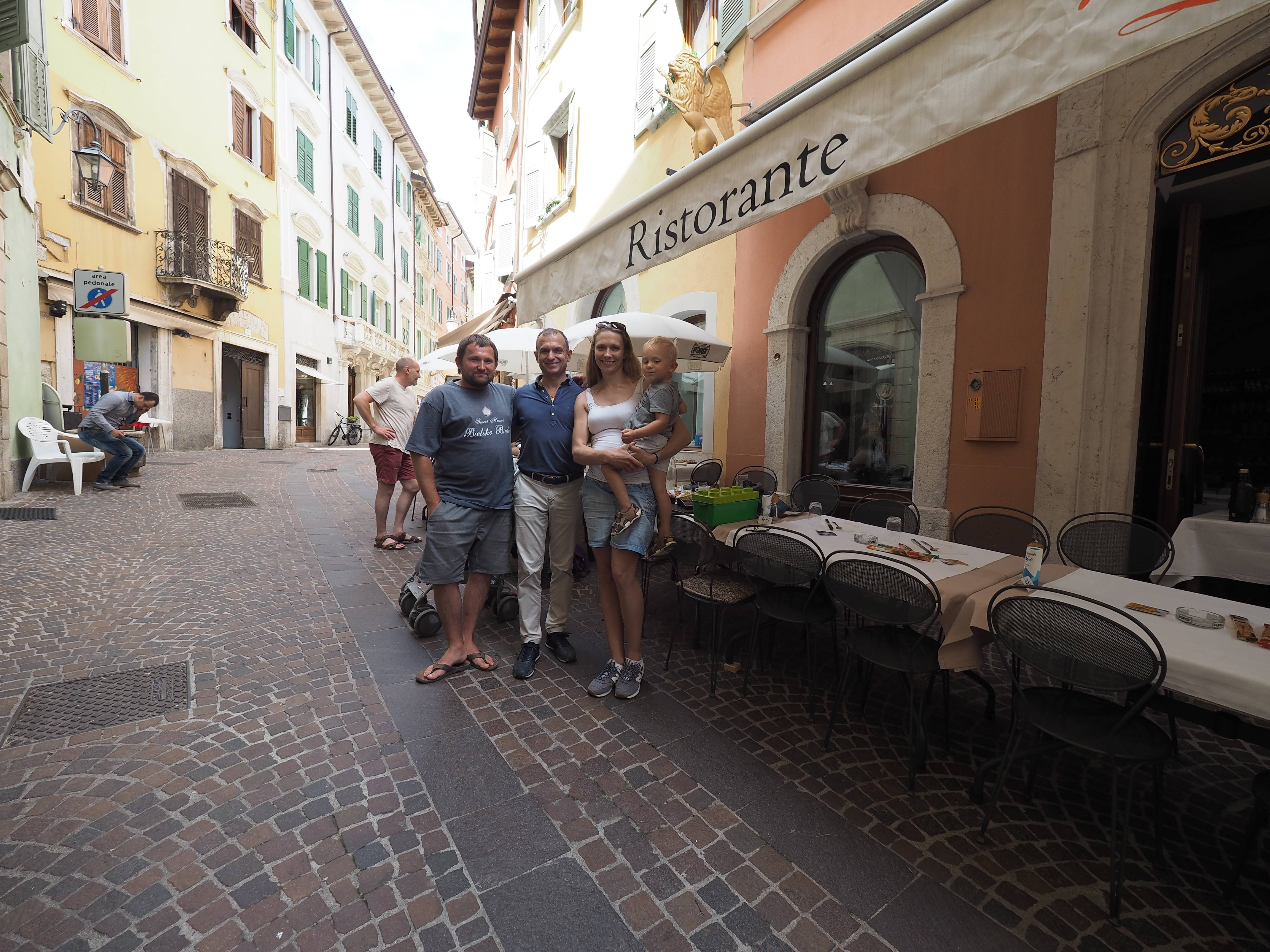 This time we went there for lunch. As an appetizer, we ate St. James, scallops, there were also mussels on the plate. For the second course we chose my beloved pumpkin risotto with monkfish and bigola with sardines.
A journey through the vineyards
We also visited vineyards including Azienda Agricola Gino Pedrotti . It is a small vineyard that has been run by the same family for three generations (since 1912). Giuseppe, the owner, personally looks after each grapevine and watches over the entire production. It is based on the knowledge gained from the ancestors, and in addition, it has been gradually learning. It adapts its wine production to local atmospheric and geographical conditions, thanks to which it brings out the best in its grapes. Only family members are the employees of the vineyard.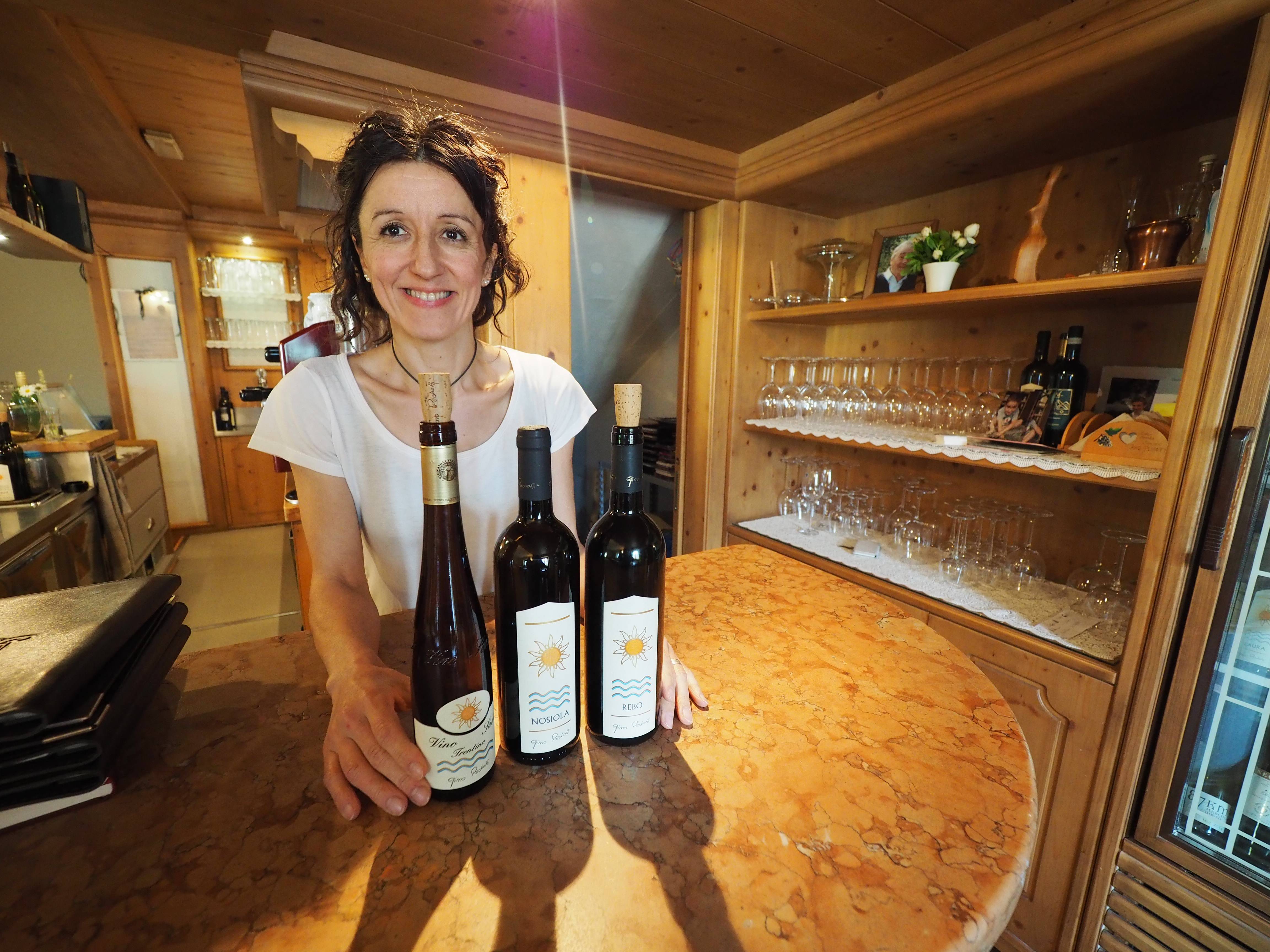 Thanks to the kind sister Giuseppe, who showed us around the vineyards and cellars, we learned, among others how the famous Vino Santo is produced. The grapes are aged in wooden boxes in the attic, where the Ora wind blowing from the Garda blows through the wide windows every day. This is how nature is used to dry grapes.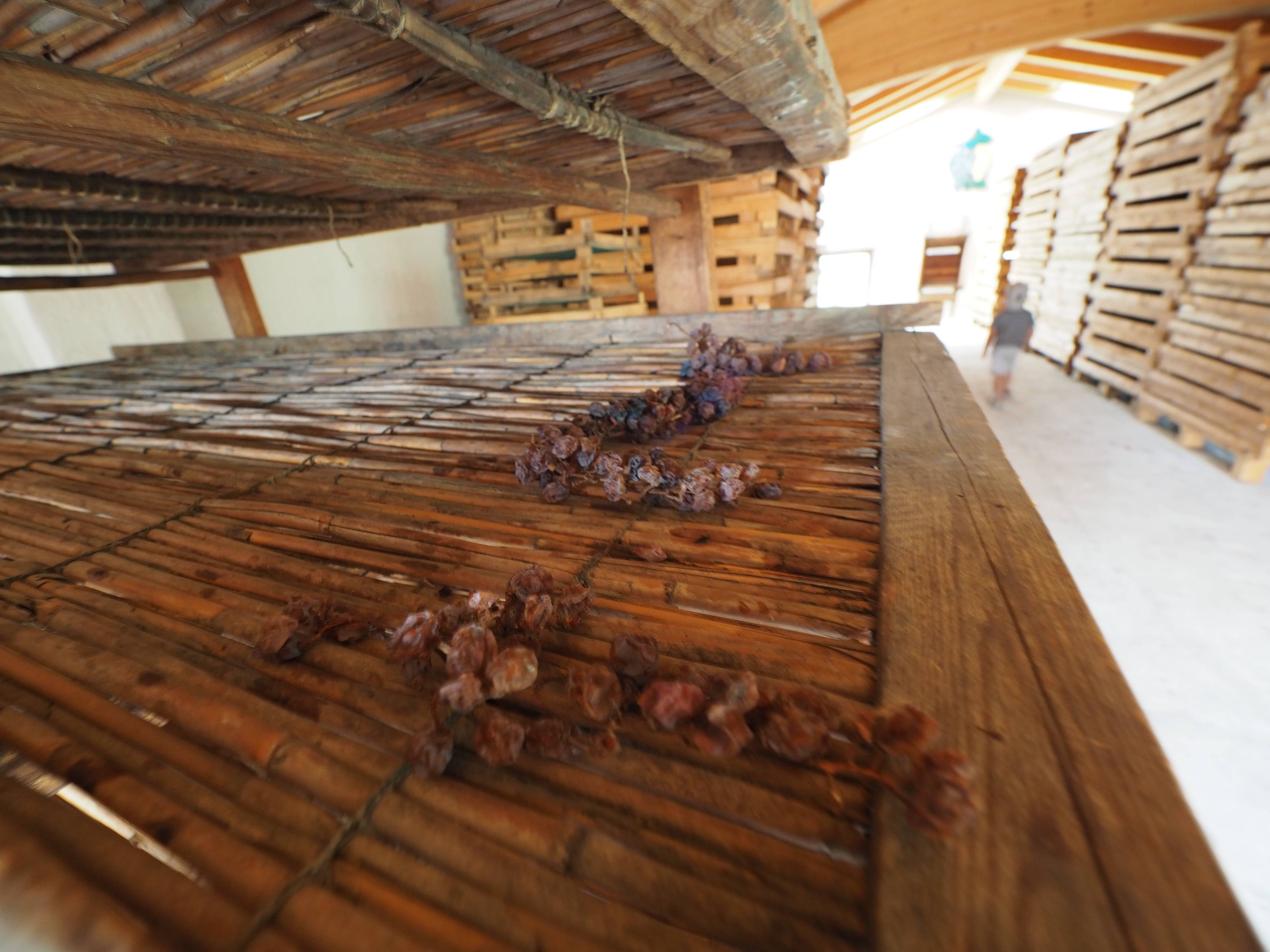 If you would like to visit vineyards, learn how wine is made and taste wines from a small vineyard, this is the place to be. It is worth making an appointment for a tasting before buying, and by the way, familiarize yourself with the topic of wine production - still at the stage of the grapevine.
And if someone would like to taste wine from various vineyards, olive oil, local cheeses or meat, we recommend visiting Agraria Riva del Garda Cantina & Frantoio . You can not only make an appointment there, but also stock up on sweets, pasta and many other products. A visit to such a place is a fantastic opportunity to get to know the taste of olive oil or wine before buying them. And to learn new things - during the tasting, we learned, for example, how to recognize high-quality olive oil. A very interesting trip.
Campsites in Garda Trentino
If you are looking for proven campsites in the north of Lake Garda, we recommend that you start your search on the Garda Trentino Camping website. We stayed at Arco at Camping Zoo , which we highly recommend.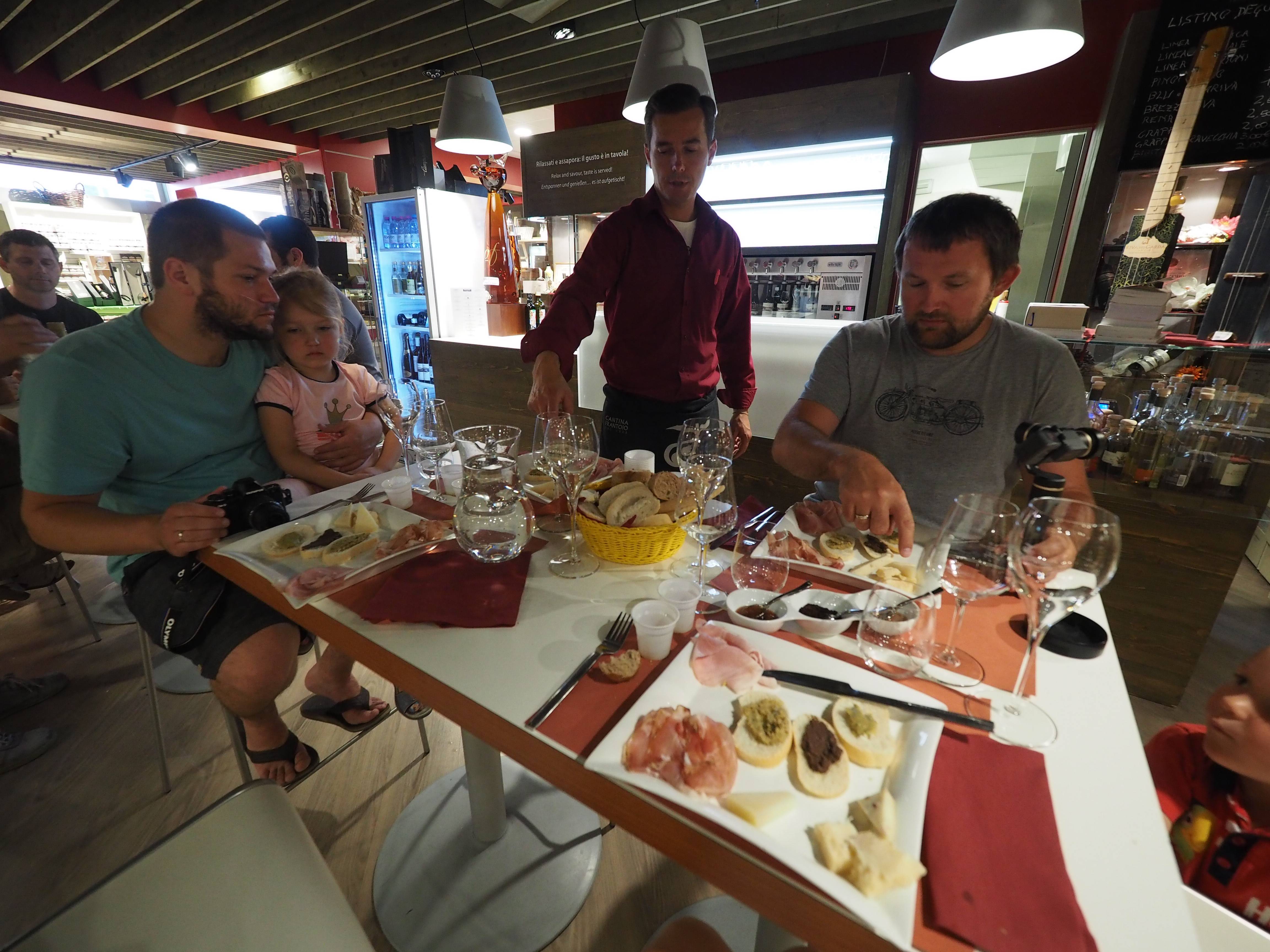 We have created the CampRest portal for people who value freedom and travel on their own.
Enjoyed reading this article? Share it!