Camping Piani di Clodia - Lake Garda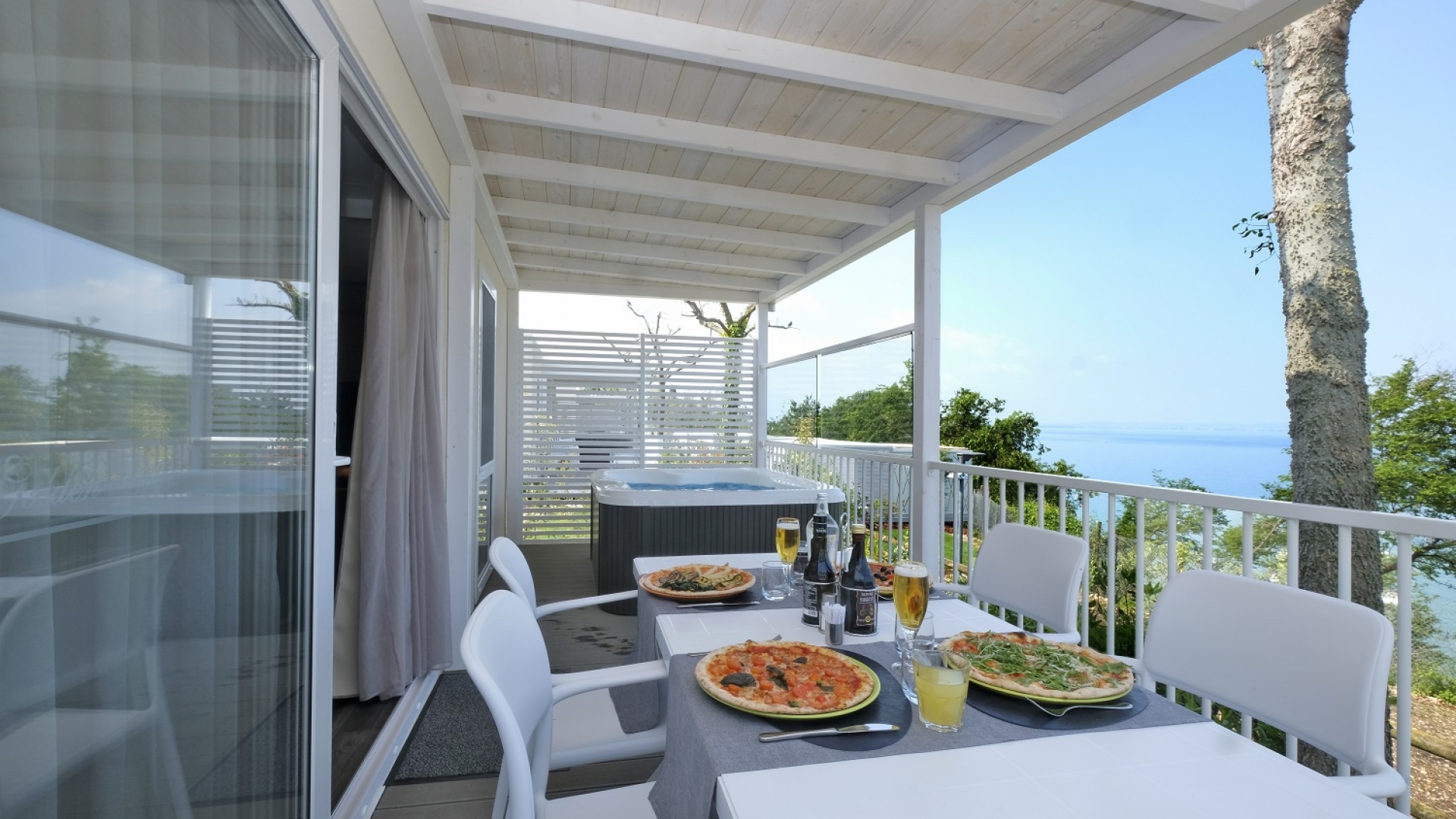 Are you dreaming of a rest on the Garda? In the close vicinity of the eastern shore of the lake there is a large facility offering guests luxurious accommodation. It also tempts with the sensational location of all those who plan to visit intensively during their holidays. It attracts thousands of tourists with its extensive aquapark, excellent cuisine and a rich entertainment program. Nothing but packing and going to Garda, at Camping Piani di Clodia - one of the few 5 star campsites on Lake Garda .
Accommodation at the campsite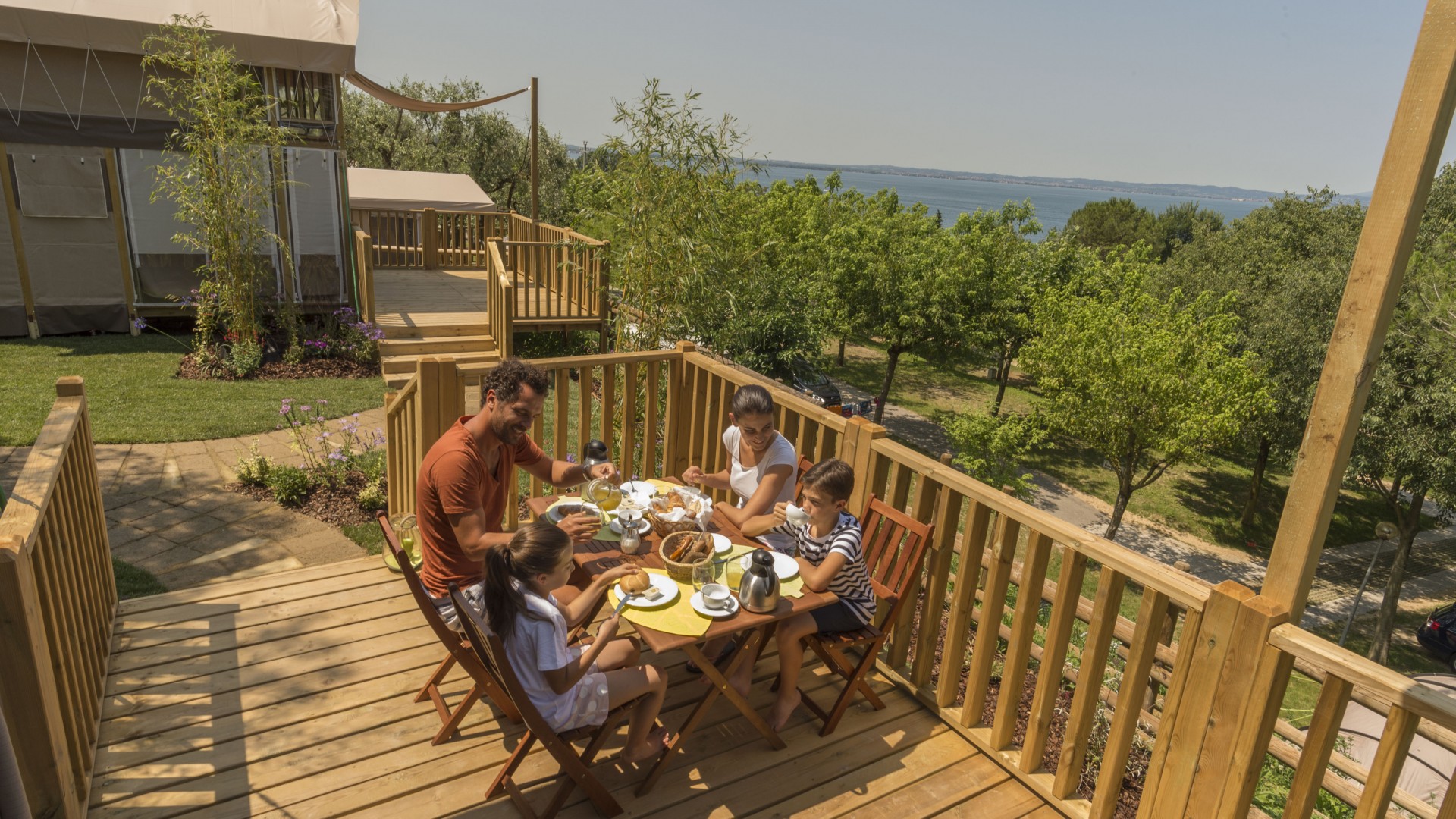 The aforementioned camping provides a number of accommodation options for every taste and budget. Fans of traveling with a tent will find a place here, owners of campers and caravans will have a rest, as well as those who want to sleep in rooms with private bathrooms, summer houses or bungalows.
The bungalows have bathrooms with showers, a fully equipped kitchen, and a covered terrace. These are cosily furnished, spacious cottages with air conditioning and heating. Caravanning pitches are available in various sizes (from 90 to 100 m²), have water and electricity connections, and De Luxe pitches - private bathroom and private kitchen , access to DVB-T channels and Wi-Fi network.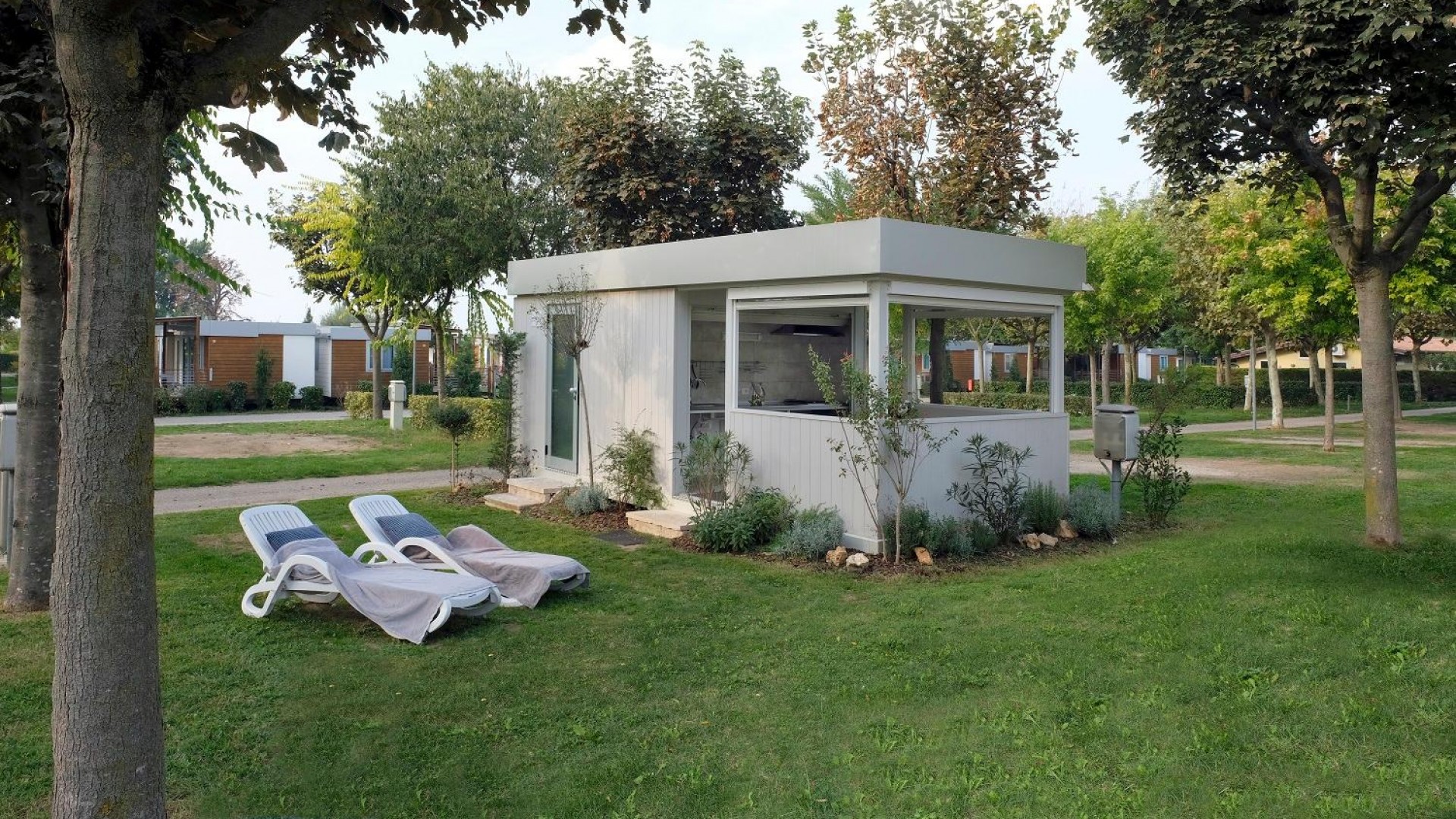 On some lots you can stay with your pet. On the campground, they must be led on a leash, but they are not allowed everywhere - they are not allowed in, e.g. to the pool area or playgrounds.
Beach at the campground
A short walk is enough to find yourself on the banks of the Garda . The local beach is pebble and intimate, but enthusiasts of relaxing by the water should be satisfied. After all, they are on the shores of one of the most famous lakes in Italy, called the Little Mediterranean Sea .
Pools and water attractions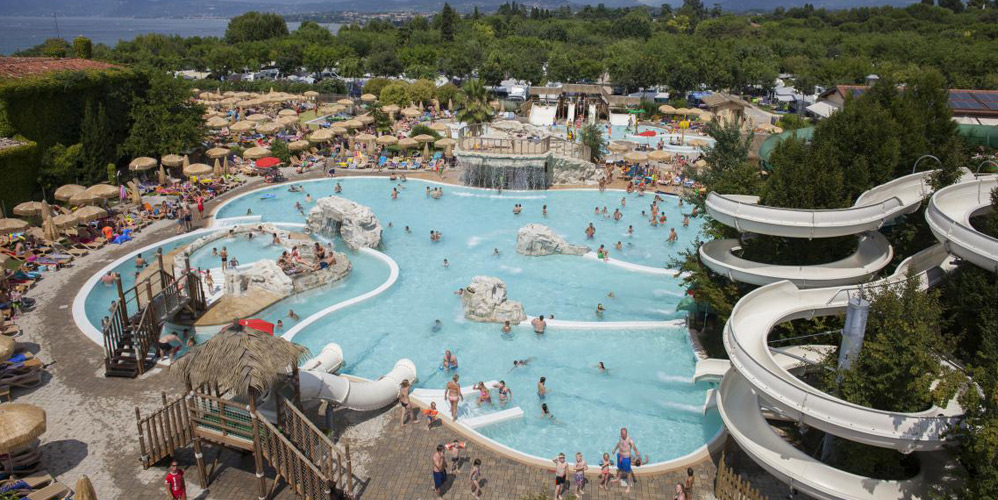 Lovers of water entertainment will be delighted to stay at the campsite. Piani di Clodia is not only close to Garda - it has a swimming pool complex with 7 pools, 8 slides for adults and teenagers and 6 for children. There are islets, waterfalls, launchers and a whole lot of other attractions here, which make it difficult not only for the little ones to pull out of the water.
Those who get tired of going crazy in the pools can comfortably lie down on a deckchair or hide from the sun under an umbrella. On the other hand, those for whom there is still little and little water, have a stone's throw to the shore of the lake, and there ... A real paradise for water sports fans!
Attractions and animations for children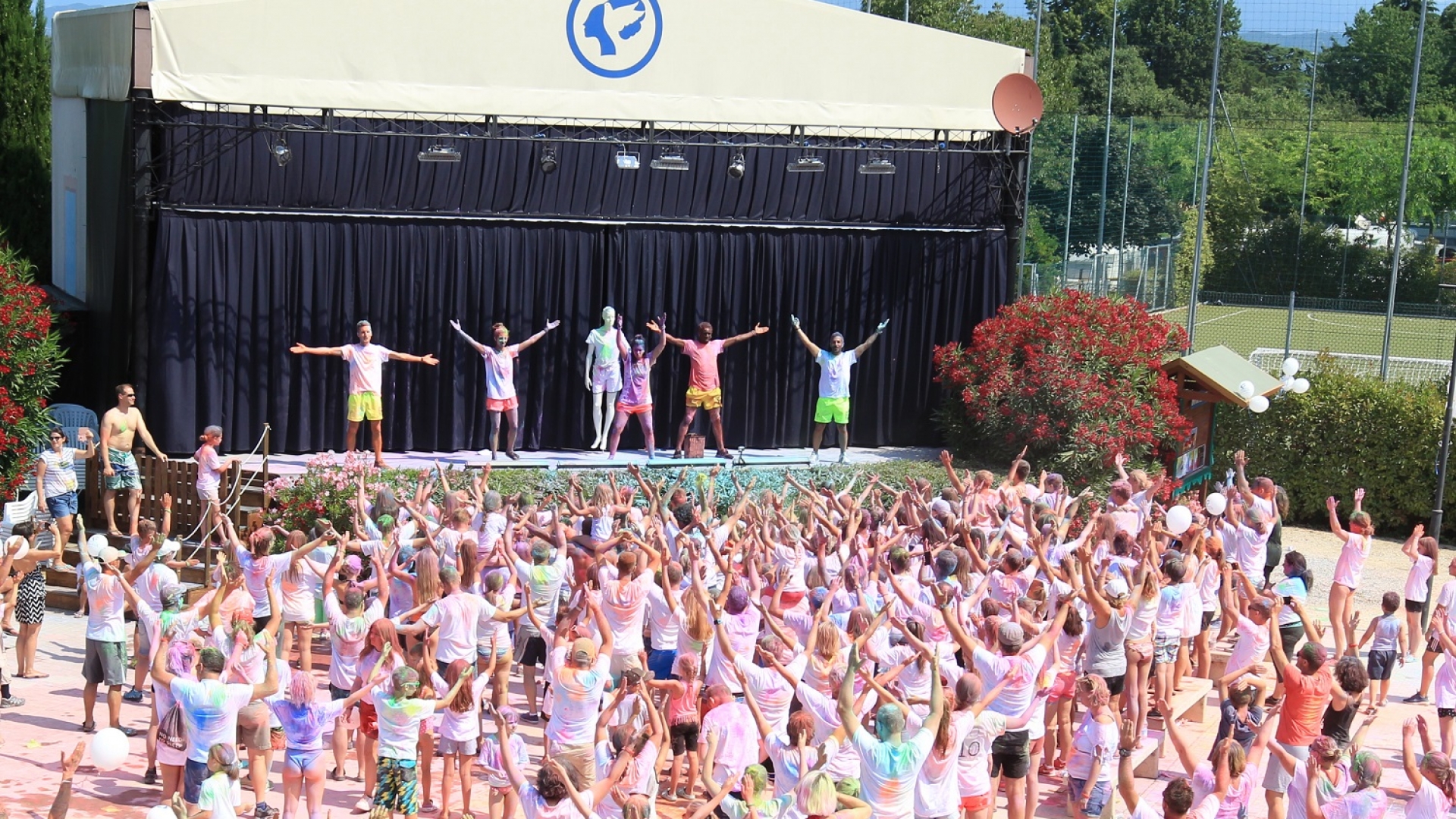 In addition to water entertainment, camping has a lot to offer children and teenagers (as well as adults). The entertainment team organizes various sports and recreational activities, entertainment during the day and after dark. These include sports tournaments, workshops, courses, discos and performances , including music performances.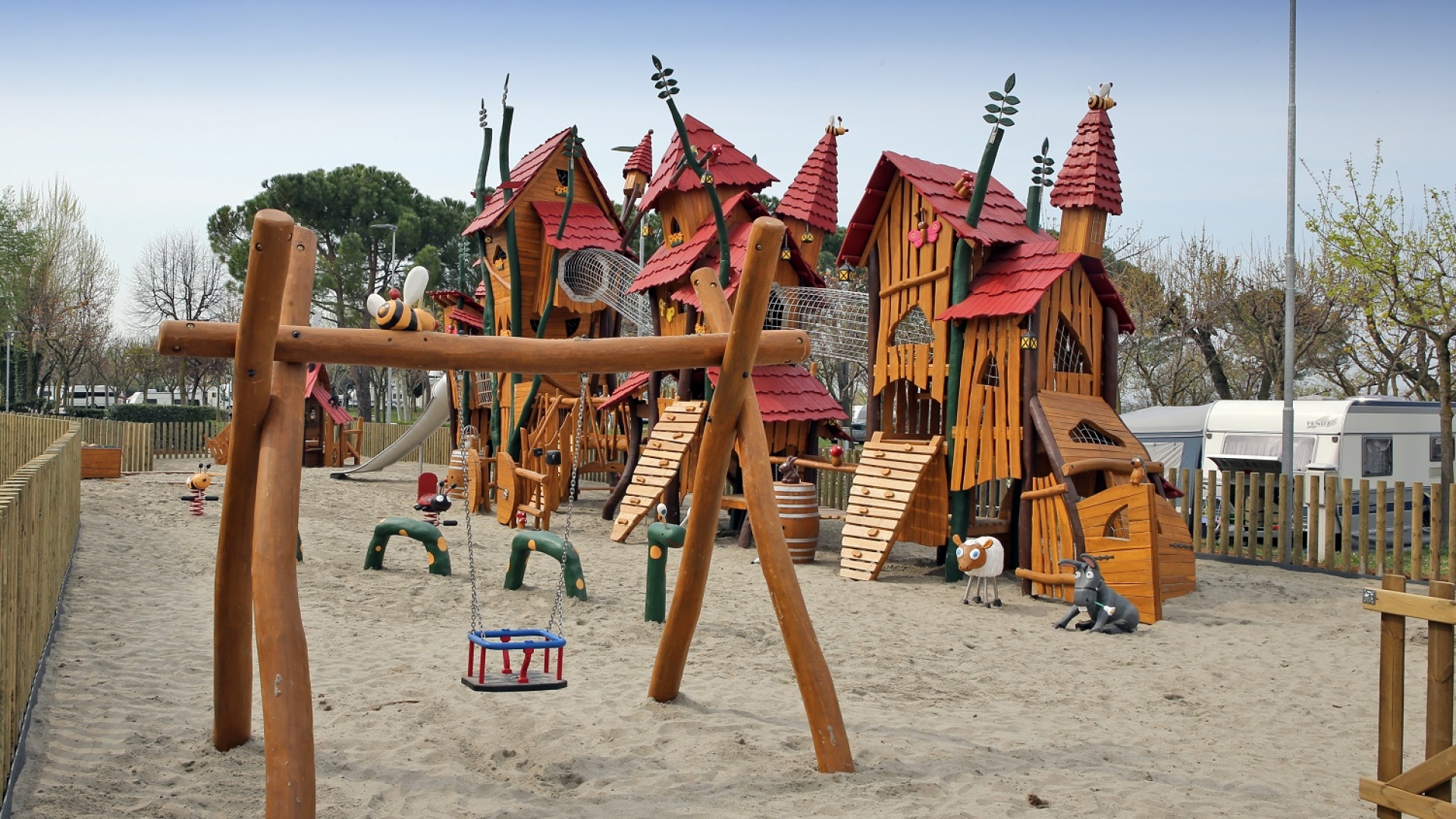 There are several playgrounds on the campground. Volunteers can try their hand at some water sport and exercise under the supervision of instructors. The enormous amount of activities at this campsite has made the campground one of the best campsites for children on Lake Garda .
Other amenities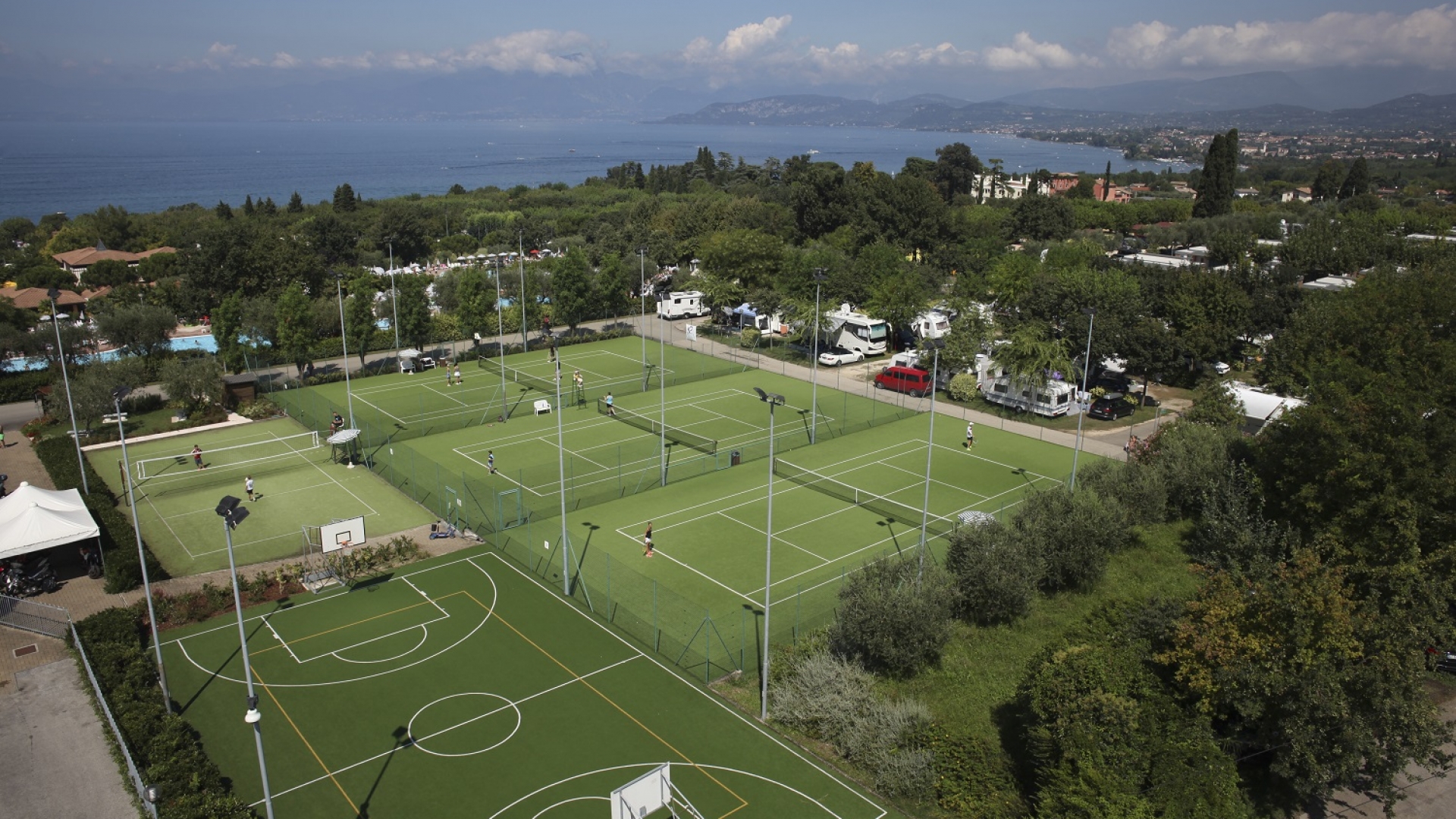 The camping offers its guests several sports fields. Fans of active leisure can play football, basketball, visit the tennis court or play mini golf (payable). The facility has an ATM, laundries and drying rooms, and also has toilets adapted to the needs of people with disabilities.
There are bars with quick bites and restaurants serving local cuisine. You have the opportunity to try not only delicious Italian pizza, but also dishes typical of the Veneto region. Those who prefer to cook in a cottage or camper can easily stock up on the necessary articles in the local supermarket. There are, among others gluten-free products.
An attractive option for many vacationers is the free airport shuttle to and from Verona Airport.
How much does a mobile home cost?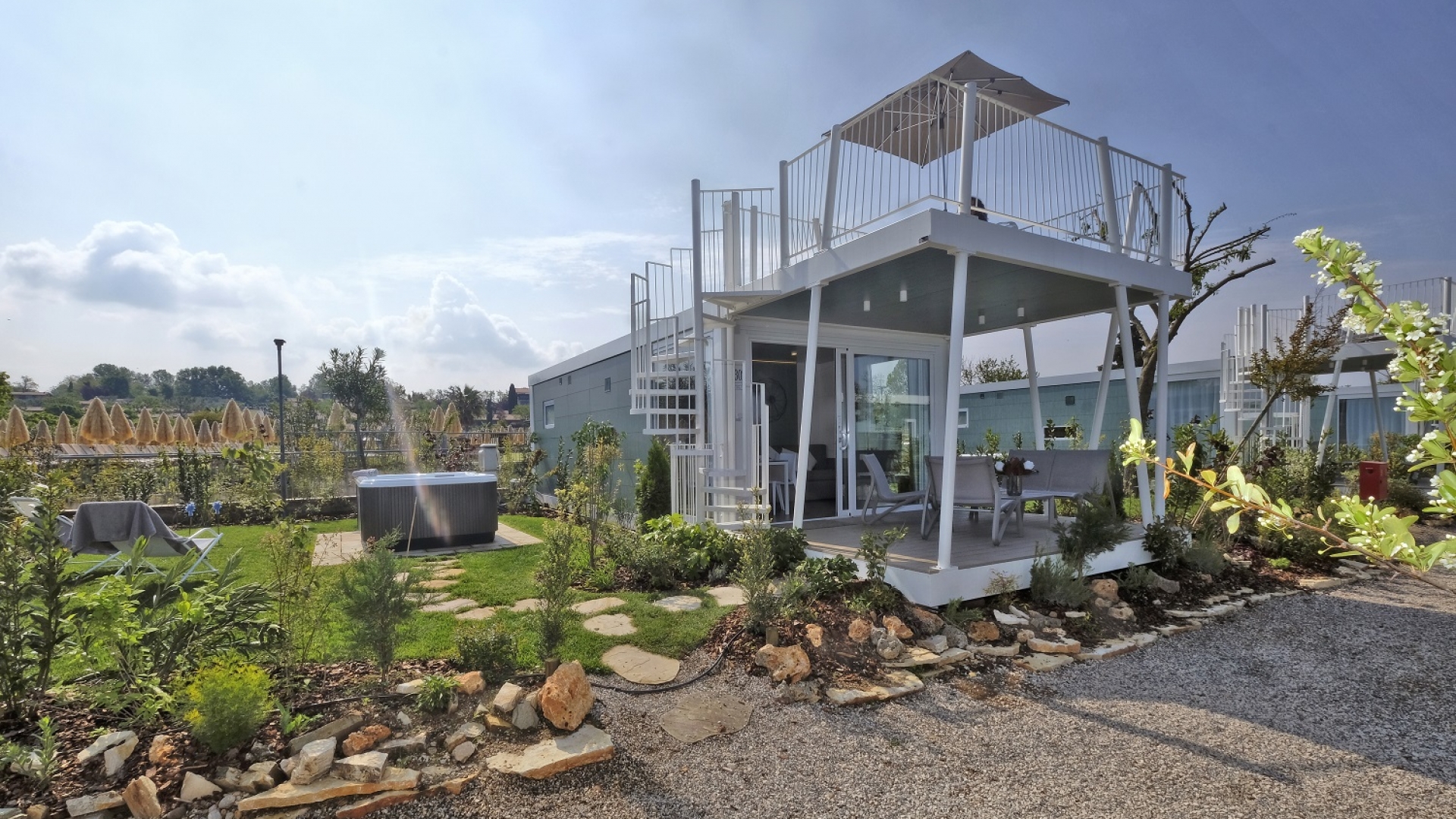 From September 12, 2020, a Maxicaravan-type mobile home costs from EUR 103 per day. After this date, for stays over 5 nights, you can get a 10% discount, and for stays over 7 nights, even a 15% discount.
What to see in the area?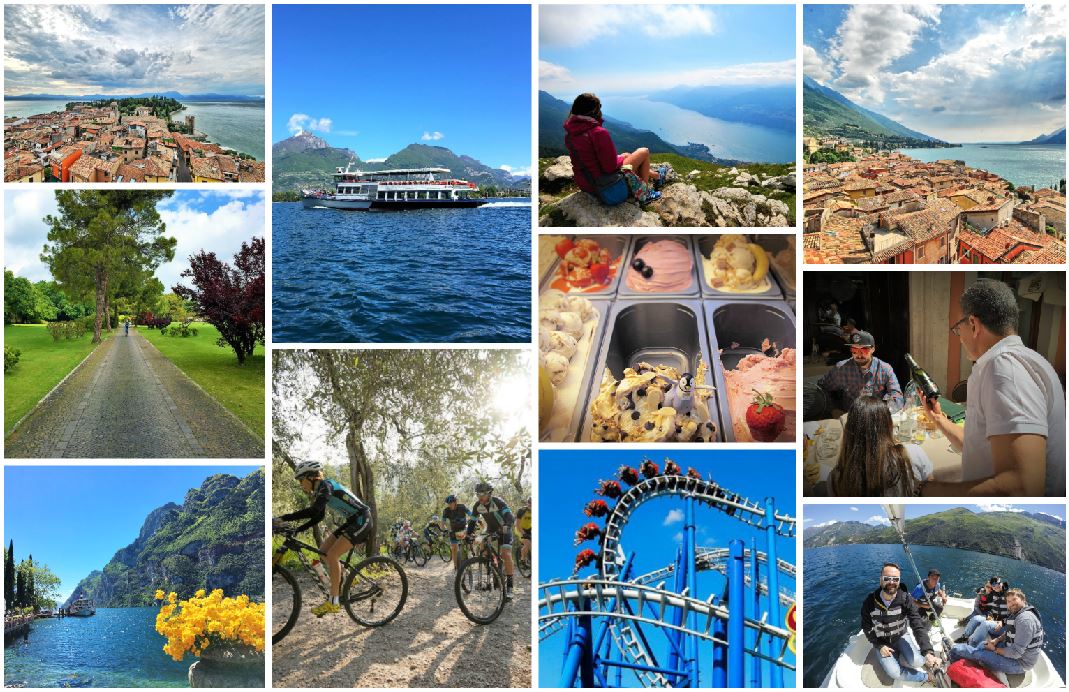 Undeniably, the biggest attraction in the area is Lake Garda with a perfectly developed infrastructure. But there are also many towns worth visiting in the immediate or further neighborhood. Approximately 3 km from the campsite is Lazise , a popular village with a nice boulevard. There are plenty of ice cream parlors and pizzerias here, so it's a great place for a family dinner or a dessert. If we go about 500 m the other way, we will find a huge water park with swimming pools and amazing slides. This is the Caneva Aquapark , loved by families with children - and not only. People of all ages will have a great time here.
Less than 28 km east of the lake is Verona, where operas are staged in the famous arena in summer. And less than 7 km to the south lies Peschiera del Garda , a resort that is one of the 30 most popular in all of Italy. Be sure to go there!
If you want to know more, read our article: 11 things you must do on the Garda .
---
Do you want to know even more?



• Join our Facebook group -

Cool Camping


• Follow our profile on Facebook -

CampRestowy Facebook


• See how we travel as a family on Instagram. During our trips, it is here that we put the most reports from everyday life on the campground or in the camper -

CampRestowy Instagram


• See our YouTube videos, subscribe to our channel and give a thumbs up to the videos you like -

CampRestowy Youtube
A writer by profession, a passion of a cat. One day he will see what is behind the Urals - good to Vladivostok. So far, when he can, he enjoys the sun of the countries of southern Europe. And it's also fun;)
Enjoyed reading this article? Share it!