Food & Wine Holidays in Garda Trentino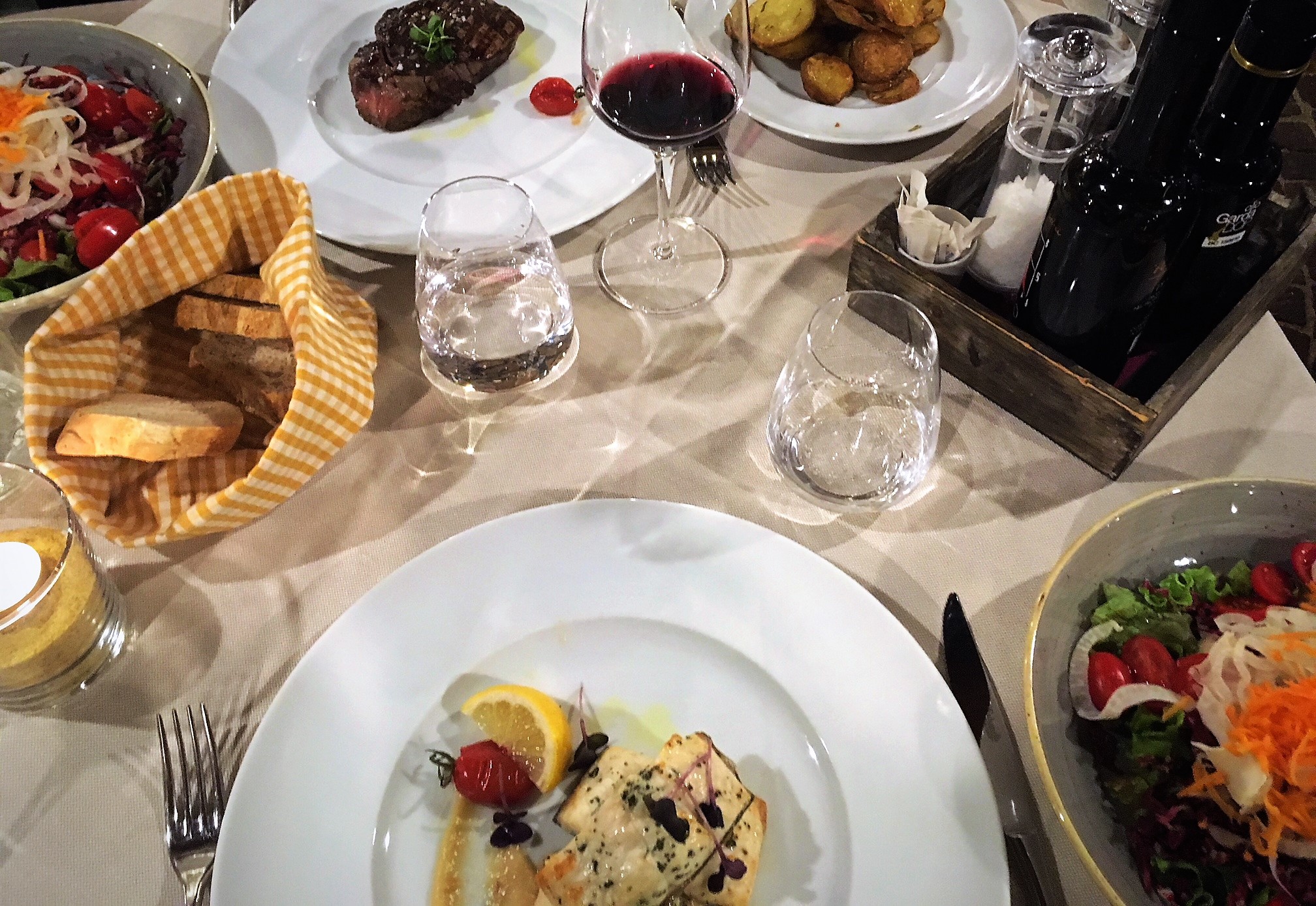 The Garda Trentino region in the north of Lake Garda is a mecca for active people who love mountains and water sports. The wonderful oudoor fitness club created here by nature is not everything. The combination of active recreation and food & wine holidays is a matter of course here. Deliciousness is like a sport here. When you start trying, you can't stop. You want more and more!
Without a reservation, don't move
I haven't been to the Garda for too long, so I decided not to look for places where I can eat something good. I relied on the locals in this matter and I was not disappointed. I chose a few of the places they recommended for dinner. Already in the first evening I was enchanted when I visited Madonna delle Vitorie. An inconspicuous pub, on the outskirts of Arco, of course, in the middle of it full of Italians, if I had not ordered a table, there would be no chance for even a tiny 2-seater. I wanted to try some local delicacies, so I ordered their regional pride, Carne Salada, for an appetizer. I think it would be liked by all Carpaccio lovers. Thinly sliced slices of beef, previously marinated in a secret way, according to a regional recipe, melted in the mouth. Lightly sprinkled with the local olive oil, it tasted great. I tried it in three other restaurants, but it was by far the best in this edition. I do not like freshwater fish, but it is also a traditional menu in this region of Italy, so I was tempted by Alpina with herbs recommended by the chef. It was very delicate, even melted in the mouth. Herbs did not dominate its taste, but only slightly tweaked it, to my surprise it was wonderful. For meat lovers, however, I recommend grilled beef with the addition of balsamic vinegar from Trentino. My next culinary discovery is Ristorante Pizzeria Leon D'Oro in Riva del Garda.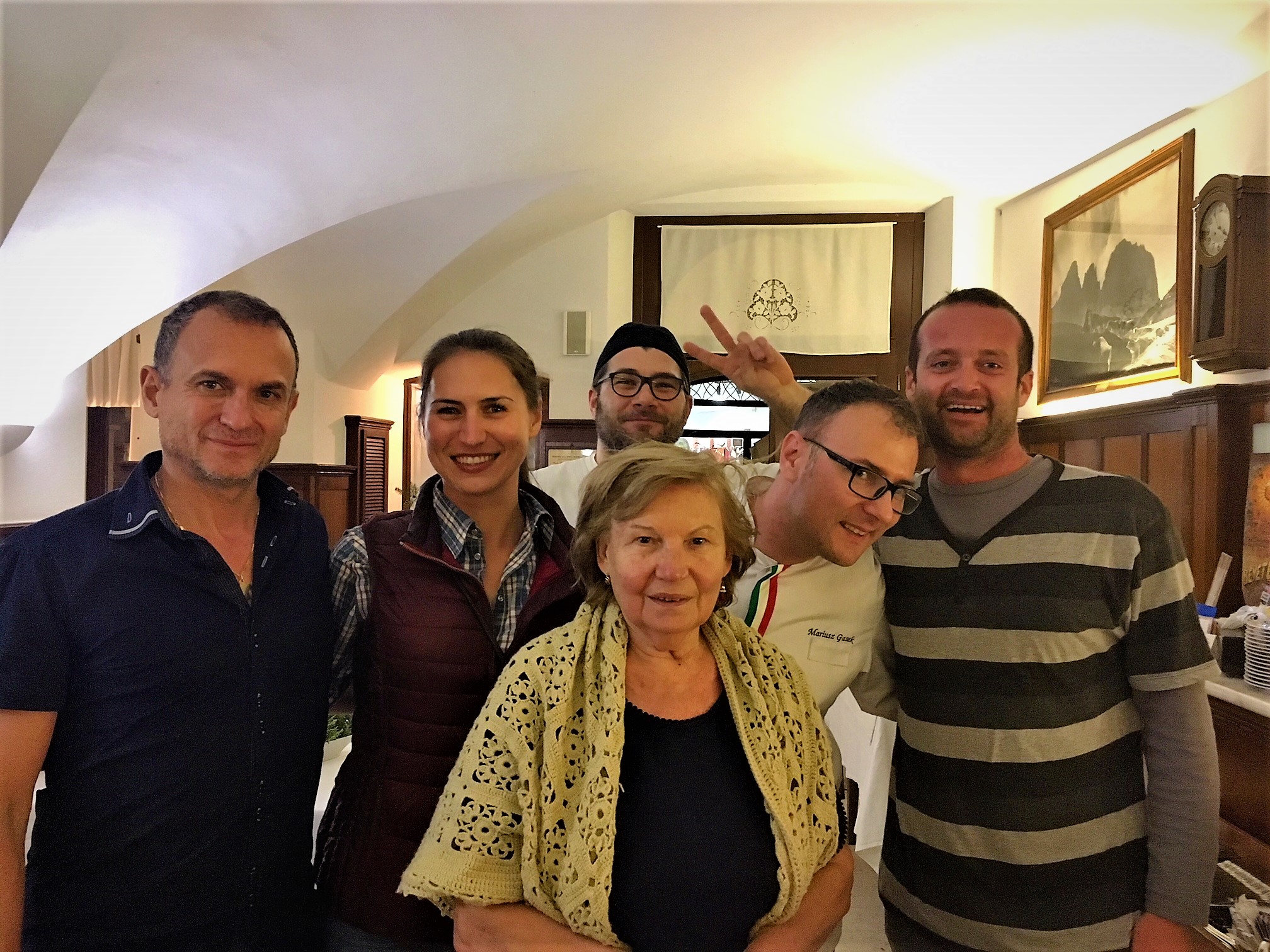 The highest quality of ingredients
I got to her on the last evening, in addition, by mistake. Sometimes it's good to get confused. I was greeted by the chef of the restaurant with his mother, who for the few hours that I spent there was bustling around, setting napkins and chairs, smiling at everyone. Amazing atmosphere. The food is also insane. Since I already had an irresistible desire for something less local, I asked the chef to prepare a surprise for me. Thanks to this, I ate the best shrimp rissoto in my life and an amazing pumpkin soup. The mushroom risotto was also delicious. Everything seems very simple, a few ingredients and a delicate flavor. No exaggeration, no surprise. It was so incredibly good that I almost melted over every bite. I asked where is the secret? The owner, Luca Salvaneschi, simply replied that the secret was good ingredients. If he has a great pumpkin, why add sweetness or spice to it, just bring out its flavor. In this restaurant, they not only serve local dishes, but even if the prawns are imported from the south of Italy, they must be of the highest quality. What was the most surprising for me - each restaurant talked about the local ingredients they are based on. About people who grow olives and produce the highest quality extra virgin olive oil, about winemakers, the best local balsamic vinegar, and trout farmers.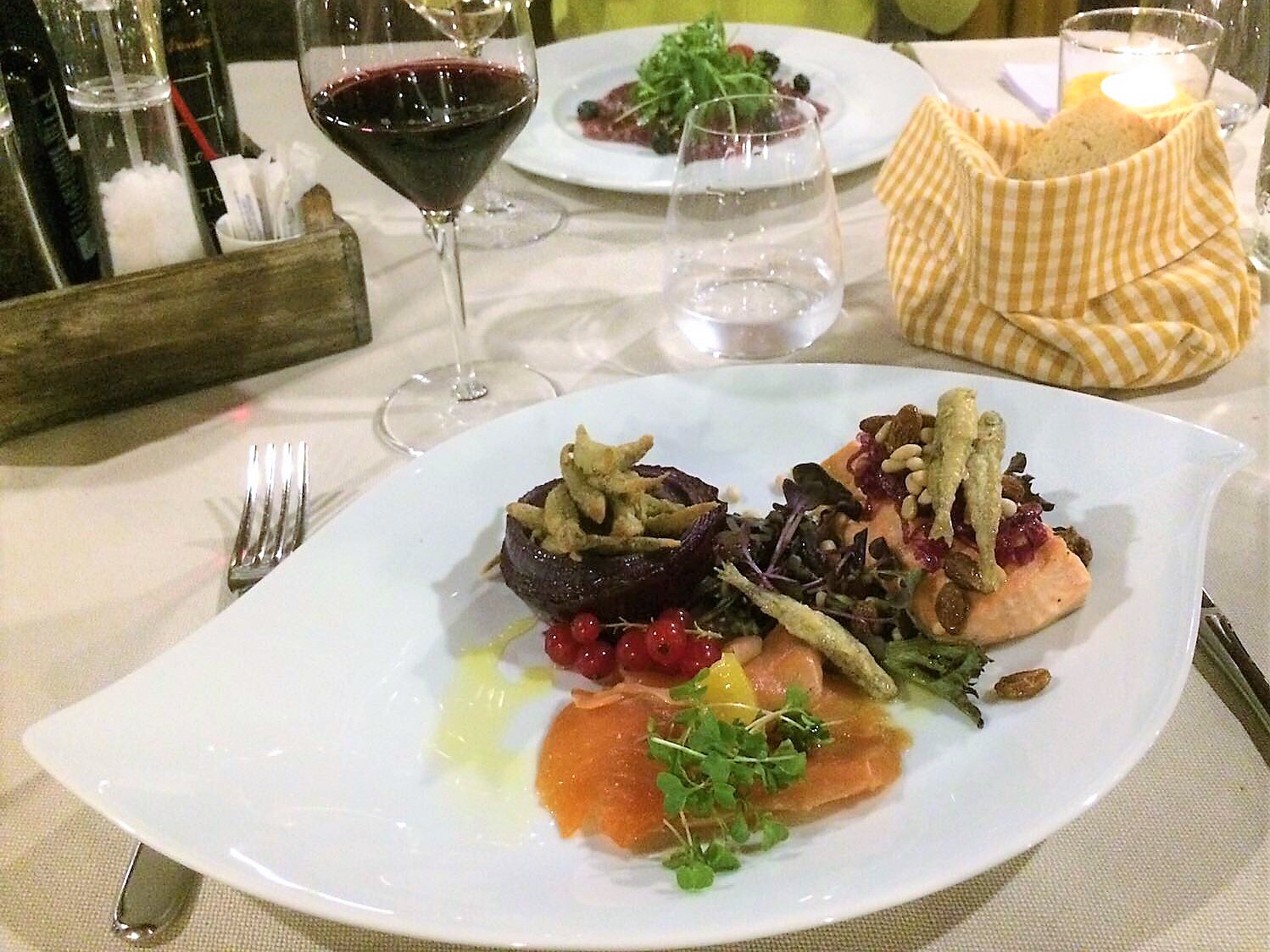 A festival with a passion for food
After a few days, I had no doubts that the basis of this amazing cuisine in Garda Trentino are people who are passionate about what they do. Above all, they attach great importance to the quality of crops, breeding and the products obtained from them.
Soon you will be able to read about my meetings with local farmers, the search for the perfect wine and the products I love, and the deli shops where you can find it. Meanwhile, for all gourmets who have some free time at the beginning of November (2-5.11), I recommend a wonderful culinary event - Garda con Gusto - a real celebration of local specialties, authentic flavors and delicious aromas. Autumn will be in full swing, the views will be phenomenal and the chefs in action. I already envy everyone who will be there.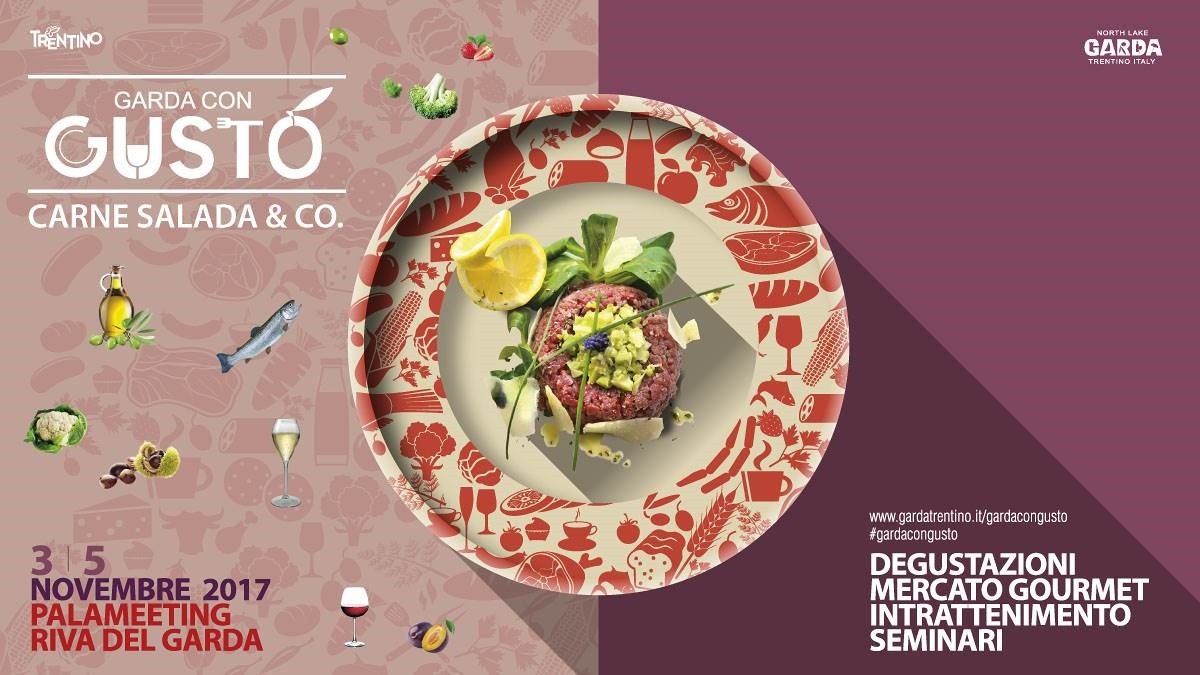 My tips
If you want to eat in the best restaurants in the Garda Trentino region, I recommend choosing them from the list of restaurants participating in the Vacanze con Gusto project, because they guarantee the quality of used products, strictly from the Trentino region.
You can find the list here: https://www.gardatrentino.it/it
Places I checked and it is worth visiting
Ristorante Pizzeria Leon D'Oro
If I had more time to explore the culinary routes of Garda Trentino, I could recommend a few more phenomenal places and delicacies. Meanwhile, I am waiting for your comments and opinions about places to visit and products of this region that you love. I hope to use your tips next year.
I run a blog Up Your LIfe by Magda about a healthy lifestyle. Movement in the fresh air and the kitchen are both my passions and elements.
Enjoyed reading this article? Share it!