Camping Sabbiadoro - family fun in the amusement park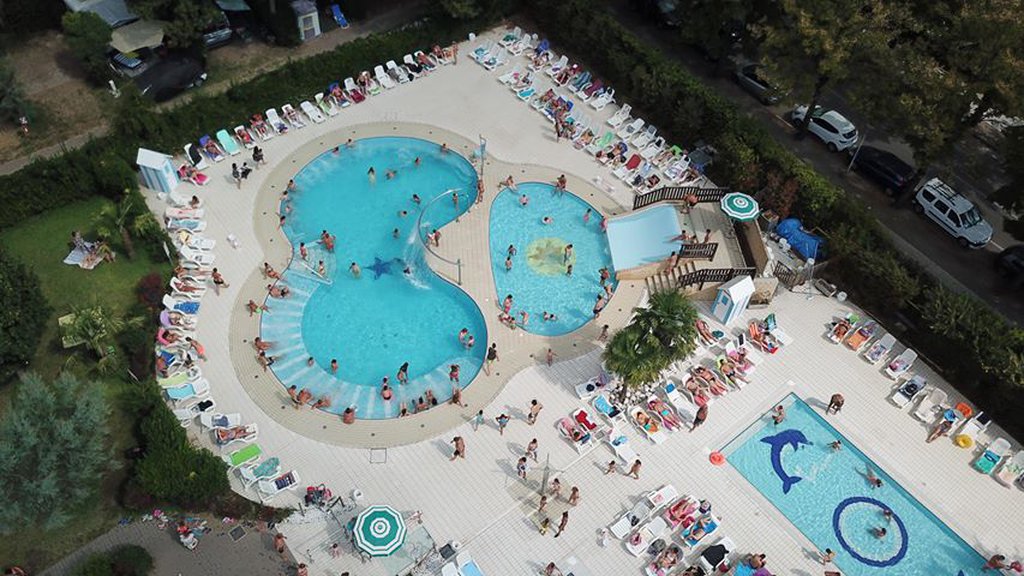 A private sandy beach at your fingertips, the touch of the warm Italian sun on your skin and a whole lot of entertainment for families with children - this and much, much more is offered to its guests by Camping Sabbiadoro . If you would like to spend your vacation by the southern sea and check out the local amusement parks, we recommend stopping there. It is located in the northern part of Italy, approx. 90 km east of Venice. In a relatively close vicinity you will find not one, not two, but more objects. The little ones will feel like they are on a gigantic playground , and the big ones will be at least a decade younger. Check it out!
Something for water fans - Aquasplash water park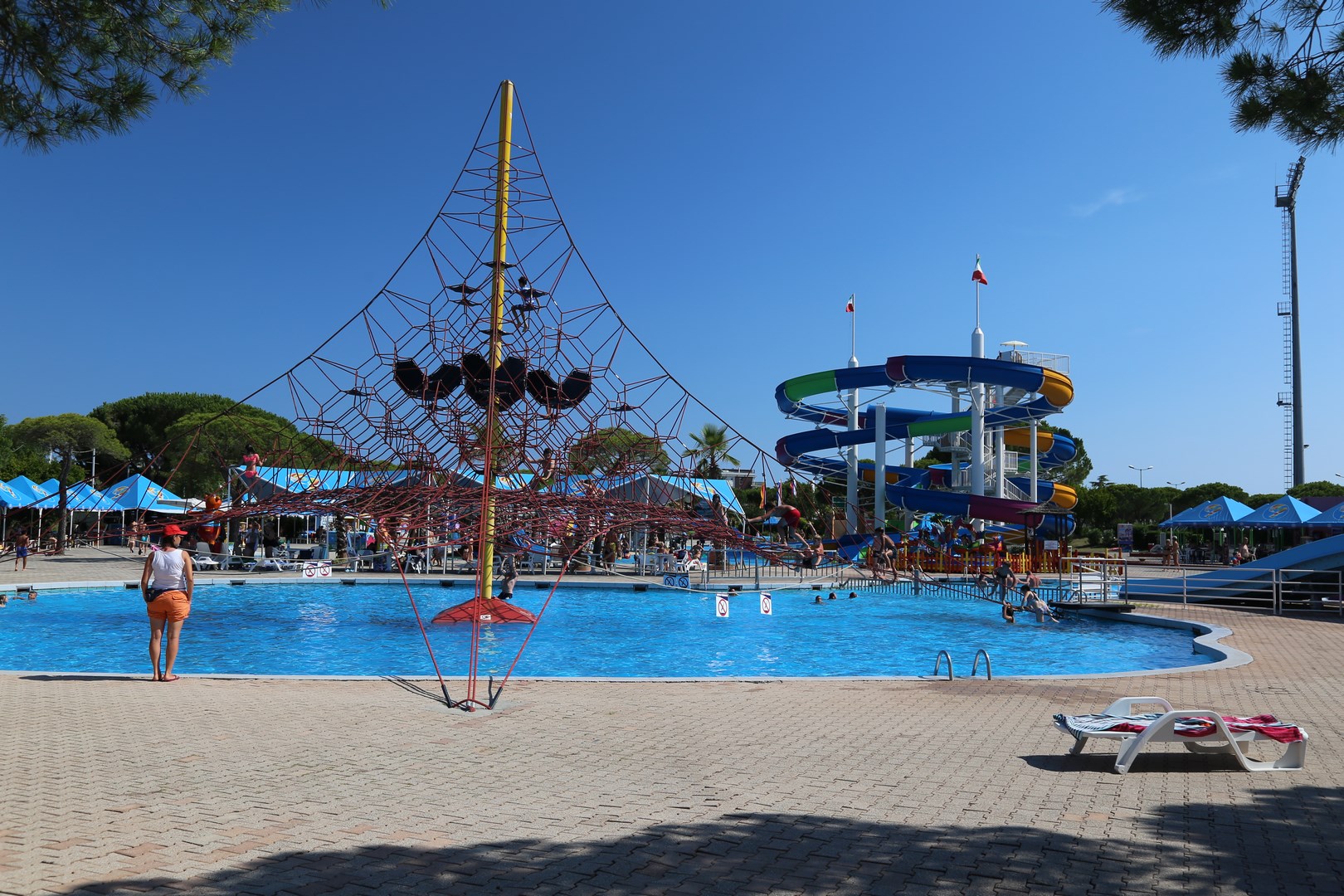 The first suggestion is the Aquasplash water park , which is 3 km from Camping Sabbiadoro. It has been operating since the 1980s and it is the first facility of this type built in Italy. It was created as an inspiration for great parks from the United States, i.e. objects full of colors, flashing lights, spinning merry-go-rounds and tall slides .
Like an aquapark, it has many pools with regularly treated water, from a large basin with an artificial wave to a shallow reservoir with a pirate ship as its focal point. There are also dinosaur-shaped slides and places you can climb at will. Those who just want to soak in the water have a jacuzzi area for themselves.
There are fast food outlets and a gift shop at the property.
Something for the little ones - Parco Junior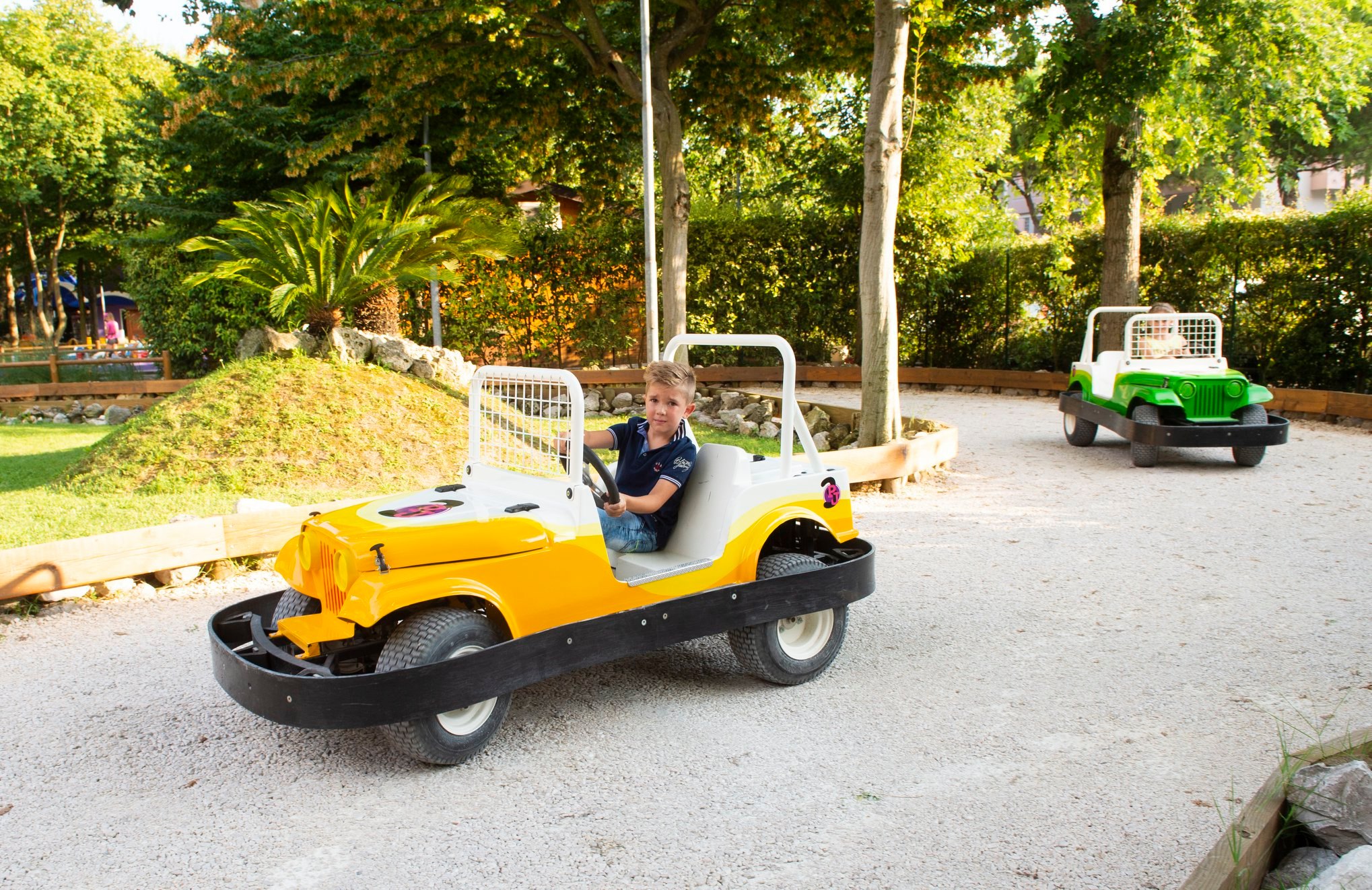 Less than 500 meters from the campground is Parco Junior, loved by the youngest (and not only). It covers an area of over 25 thousand. m² and offers visitors lots and lots of attractions. Little Formula 1 fans have a race track at their disposal. Those who prefer more difficult challenges can test themselves on the Jeep Safari and ride the dirt road full of bumps and bumps. There is also an option for guests who love the combination of adrenaline and water splashes - DiscoBoat, i.e. the collision of water vehicles.
A must-see for every young explorer is Mixtreme, a trip along the trail leading between tree branches. Don't worry, both the route and the expedition itself take place at safe heights, under the watchful eye of the caretakers.
After an eventful day, visit Junior Bar or Burger Circus. The delicious meal will be diversified by the performances of jugglers.
Something for the whole family - Punta Verde Zoological Park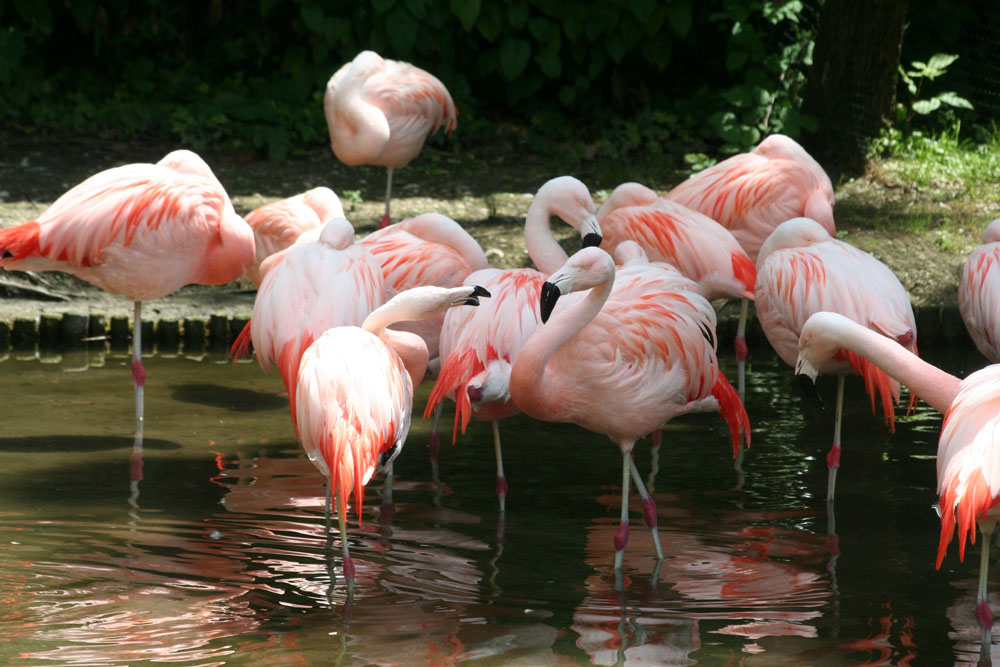 About 6 km east of the campground is the Park Zoo Punta Verde , with an area of over 100,000. m² live nearly 200 species of animals from all over the world. Here you will meet representatives of various species of reptiles, birds and mammals, including alpacas, hippos, zebras, panthers, emus and boa constrictors.
It is worth noting that this is not only an object where you can see exotic animals. It is also a place that teaches sensitivity to nature, sharing with guests knowledge about how to protect the planet and care for the species that inhabit it. It organizes interesting programs as part of environmental education (e.g. for schools). In addition, it actively supports projects to protect areas where endangered species reside.
Something for evenings - Strabilia Luna Park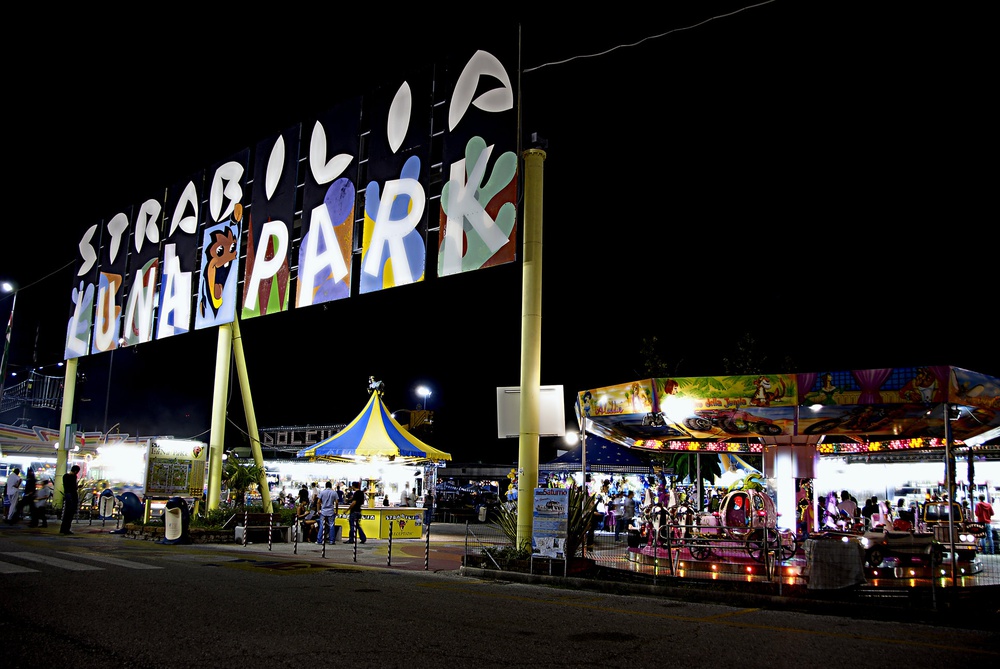 The last attraction is located less than 2 km from the campground. This is the great Strabilia Luna Park , where children will play until they drop, and adults will play with them. It operates for only two months throughout the year, but it has time to delight thousands of tourists. If you plan to visit the north of Italy next summer, we encourage you to visit this fabulously colorful world. There are many carousels spinning around there, and loud, cheerful music comes from every direction. Whoever wants to, can, for example, get in the car and hit the others on the track or buy sweets or a hot meal at one of the stands.
As you can see, Camping Sabbiadoro is a great starting point to the nearby amusement parks. It is an ideal destination for people who love great fun, feel young in body and spirit, and above all, want to take full advantage of a holiday trip. If the mere thought of such attractions circulates faster in your veins, come to the Adriatic Sea , to a campsite between Venice and Trieste. You will not regret it!
---
Do you want to know even more?



• Join our Facebook group -

Cool Camping


• Follow our Facebook profile -

CampRestowy Facebook


• See how we travel as a family on Instagram. During our trips, it is here that we put the most reports from everyday life on the campground or in the camper -

CampRestowy Instagram


• See our YouTube videos, subscribe to our channel and give a thumbs up to the videos you like -

CampRestowy Youtube
A writer by profession, a passion of a cat. One day he will see what is behind the Urals - good to Vladivostok. So far, when he can, he enjoys the sun of the countries of southern Europe. And it's also fun;)
Enjoyed reading this article? Share it!