5 best campsites for Majówka in Slovenia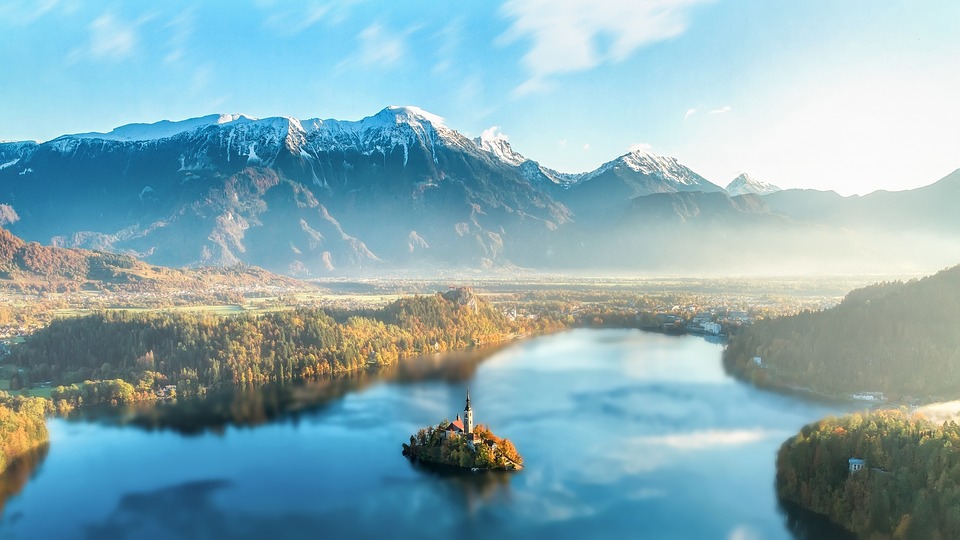 Slovenia is a small country with great opportunities. Someone who wants to spend a picnic there - made a great decision! You can choose regions famous for thermal waters, wine routes, cities with a rich history and resorts with such a rich offer of entertainment that boredom does not threaten even for a moment. In addition, beautiful landscapes and varied cuisine. It will be an unforgettable trip.
Camping Terme Banovci
The first suggestion for a May weekend is Prlekija, a region in the Northeast of Slovenia. It is known for its windmill-like wooden structures called Klopotec, acres of grapevines and the Mura River, which many travel by canoe. Lovers of sports (including cycling and horse riding) and local products, from honey to wine, like to come here. There is a large tourist attraction in Banovci - thermal baths and a wellness center. Those looking for accommodation will find it at Camping Terme Banovci (Sončni gaj) , with a choice of tents, caravans and campers . Its guests have free access to the thermal baths and access to their offer, including entertainment program for children. Part of the campground is intended for people who prefer complete freedom, i.e. nudists .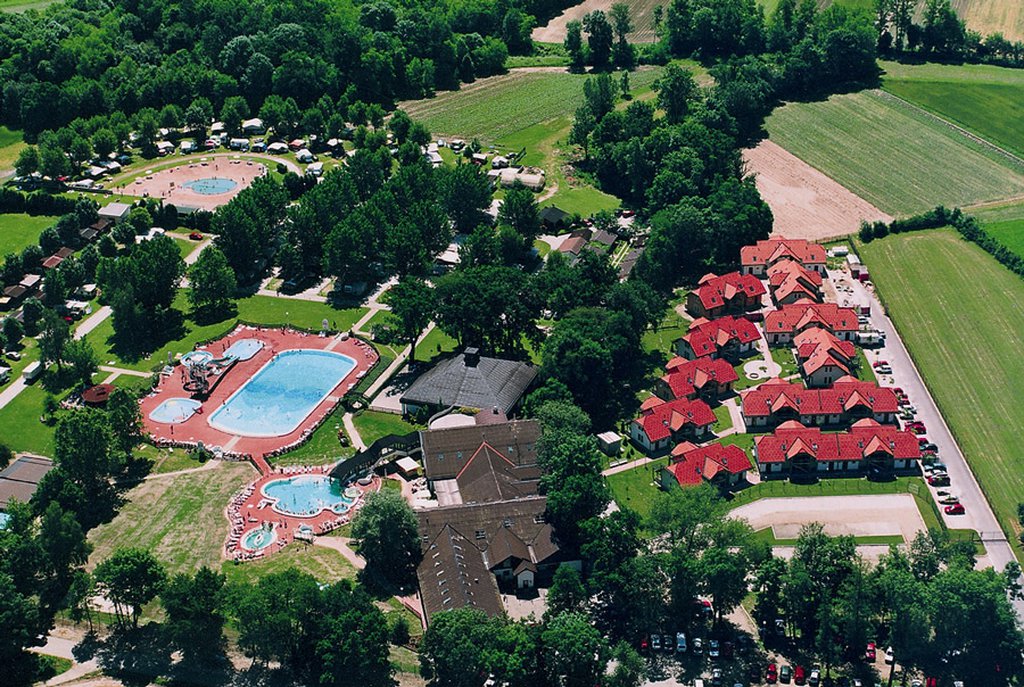 Camping Terme Ptuj
Another option is Camping Terme Ptuj , located next to the complex of the same name. Its guests can enter the thermal baths twice a day and use all the services available there, and it must be admitted that the aqua park has something to tempt. It has indoor and outdoor pools with attractions such as slides (including the largest water slide in Slovenia), geysers and water massages. In addition to biological regeneration, it provides gastronomy and recreation, including sports fields, tennis courts and golf courses.
The camping offers places in Dutch houses , bungalows and a campsite . There is also an option of accommodation in Vine Village - in barrels referring to the wine tradition of the region. The city center of Ptuj is just 1 km away and is worth visiting during the May Picnic. As befits the oldest Slovenian resort, it is full of monuments, and in its narrow streets you will find a lot of restaurants and cafes. Ptuj is a must-see in Slovenia, not only for wine lovers.
Camping Terme Lendava
Even though it is shorter than a standard vacation, a picnic can be a great opportunity to take care of your body. Even a few days under the influence of thermal waters will bring surprising results. Especially when they are unique on a European scale water in the thermal pools of Lendavy - the famous paraffin water in particular. The high concentration of paraffin gives it an unusual green shade, and the bath soothes thyroid, respiratory system and skin problems. It brings relief in diseases of the musculoskeletal system, adds energy and vigor.
The pools are located close to the Slovenian border with Slovakia and Hungary, which makes them easily accessible to tourists from various countries. Those wishing to stay with them longer will be fully satisfied with the offer prepared by Camping Terme Lendava , a year-round facility located on the outskirts of the city of Lendava. Vacationers staying there can enjoy the thermal waters, spa services, wellness programs and a range of Lendava SPA treatments. After returning from picnic, they will be reborn. Of course, the city attracts not only with hydrotherapy - there are numerous monuments and other attractions here. The advantage of Lendava is also the diverse cuisine, combining the influences of three cultures.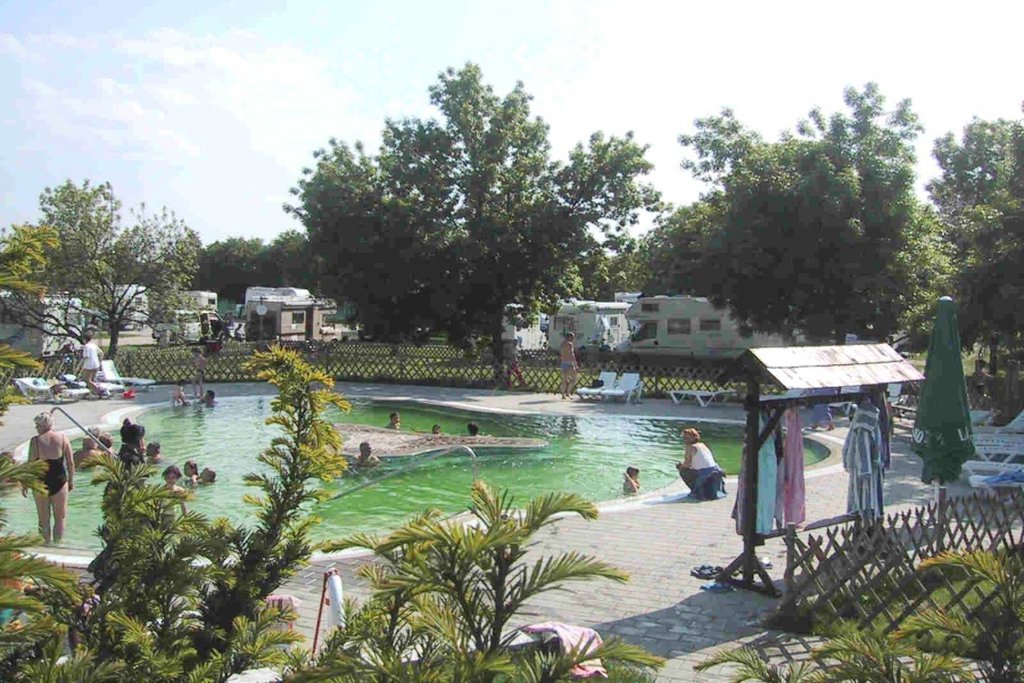 Camping Terme 3000
If not green water, maybe ... black? In Moravskie Toplice there is a year-round swimming pool complex (of which there are 11) with black thermal mineral water. Tourists who want to see for themselves its effectiveness, come to Camping Terme 3000 , considered by many to be one of the most beautiful in Slovenia and the whole of Europe. What attracts them, apart from the desire to bathe in cloudy, oil-scented water, which soothes skin and rheumatic diseases and alleviates pain in people after injuries or operations on the locomotor system? It is a paradise for enthusiasts of active recreation - there are football, volleyball, basketball and handball fields, tennis courts, as well as a water park. There is also a solarium, jacuzzi and sauna, cafe, restaurant and snack bar. These are just a fraction of the amenities that await campsite guests.
Camping Bled - cottages by the lake
If you are not convinced to swim in the water of unusual color, you can go to Lake Bled . They are visited by people who want to "recharge their batteries", get rid of stress and relax. This is possible thanks to the many amenities offered by camping on the lakeshore. It has the highest category among such facilities, and guests will find here high-quality accommodation and a rich entertainment program, ranging from folklore evenings, through the option of guided tours, and ending with workshops for children and a mini club. Apart from families with children and nature lovers, Camping Bled is also visited by amateurs of new flavors. If you love sweets, during your stay at Bled you must try a cream cake and sladogled ice cream by confectioners from the Park Hotel - Sava Hotels & Resorts. In 2017, they won the hearts (or rather stomachs) of the jurors of the competition for the best ice cream in the world. There are many people who visit these places because of the great cuisine, so the fame of the new ice cream flavor will certainly attract them to Bled.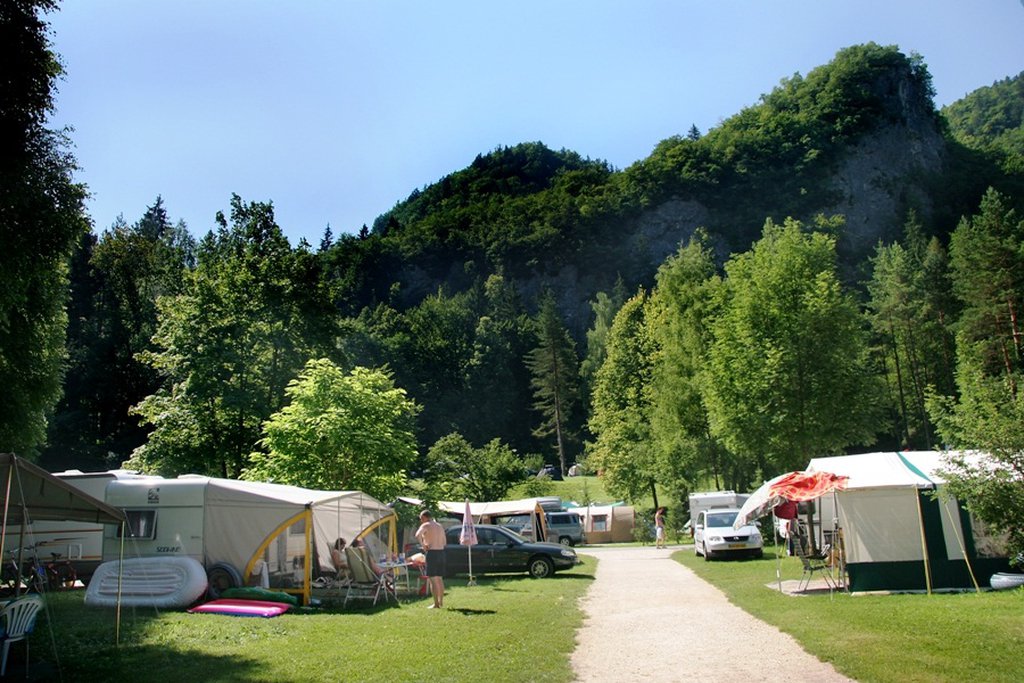 The campsite is surrounded by greenery and lies in the heart of the Julian Alps . The Triglav National Park , one of the oldest parks in Europe, is in the immediate vicinity. The city center is approx. 5 km away, easy to cover both by bike and on foot. Guests enjoy the possibility of walking, because the route leading to Bled is exceptionally picturesque. The camping itself advertises itself as ecological and is friendly to people traveling with pets.
A writer by profession, a passion of a cat. One day he will see what is behind the Urals - good to Vladivostok. So far, when he can, he enjoys the sun of the countries of southern Europe. And it's also fun;)
Enjoyed reading this article? Share it!