Moravske Toplice and thermal waters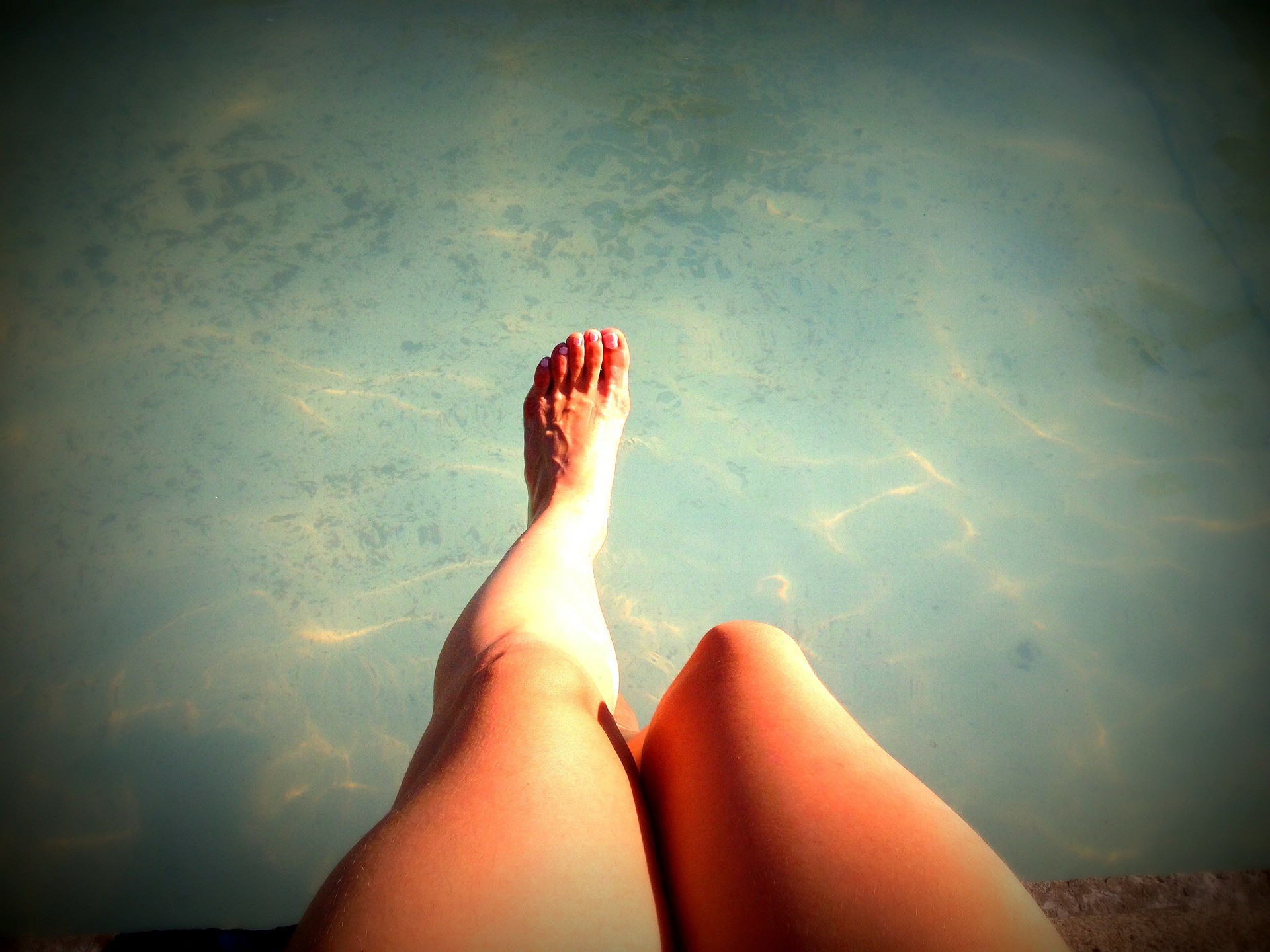 Slovenia is an underestimated country, but very beautiful. We will find there a varied landscape, historic towns and numerous thermal baths. Slovenia is famous for places where you can experience the beneficial effects of hot springs. In this small country, there are as many as 15 towns that offer therapeutic baths. One of them is Moravske Toplice.
In Slovenia, we will see high mountains, sandy beaches, hills covered with vineyards, and valleys where sheep graze. The capital of this small country is Ljubljana - a historic city that is the cultural, administrative and scientific center of Slovenia. One of the most beautiful places in this country is Lake Bled with an extraordinary island and castle, and amazing caves (eg the Scottish Caves, which were entered on the UNESCO list). It is also worth seeing the coastal towns of Slovenia, especially Piran and Izoli. One cannot forget about the healing power of thermal waters . We can find them, for example, in Prekmurje.
We rest at Camping Terme 3000
Moravske Toplice is a small town in the Prekmurje region. It is best known for the healing properties of thermal waters, which you can use while relaxing at the comfortable Camping Terme 3000 . This place is highly appreciated by guests who praise not only the friendly service and delicious meals, but also the possibility of using the thermal pools.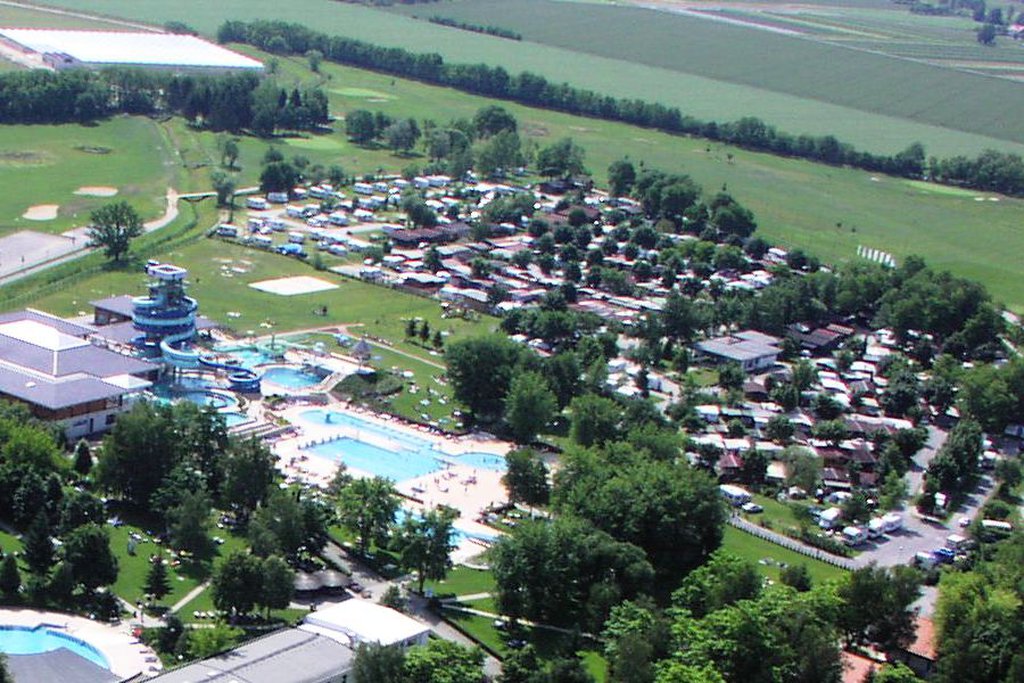 The center has many attractions, it also offers many forms of rest and relaxation . The campsite is part of the Health Resort, thanks to which guests have access to 14 indoor and outdoor swimming pools , slides and saunas belonging to the Terme 3000 hotel. Guests can also use the wellness program and medical services as well as other programs offered at Terme Animative 3000. active recreation have the opportunity to participate in sports activities on tennis and badminton courts. They can also use the multifunctional pitch, playing basketball, volleyball or handball. Next to the resort is the 18-hole "Meadow" golf course. There are many cycle paths in the vicinity of Camping Terme 3000, which makes for a family trip.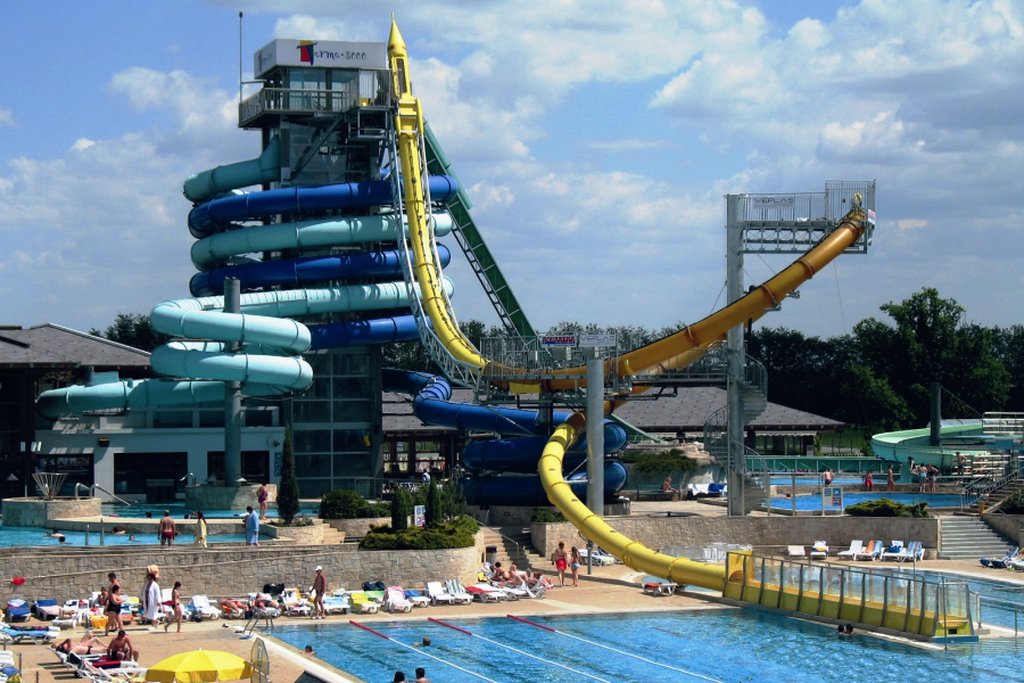 There are plenty of attractions for children at the resort. The pools are equipped with special paddling pools for toddlers, while older children can play on the playground, trampoline or take advantage of activities organized by animators.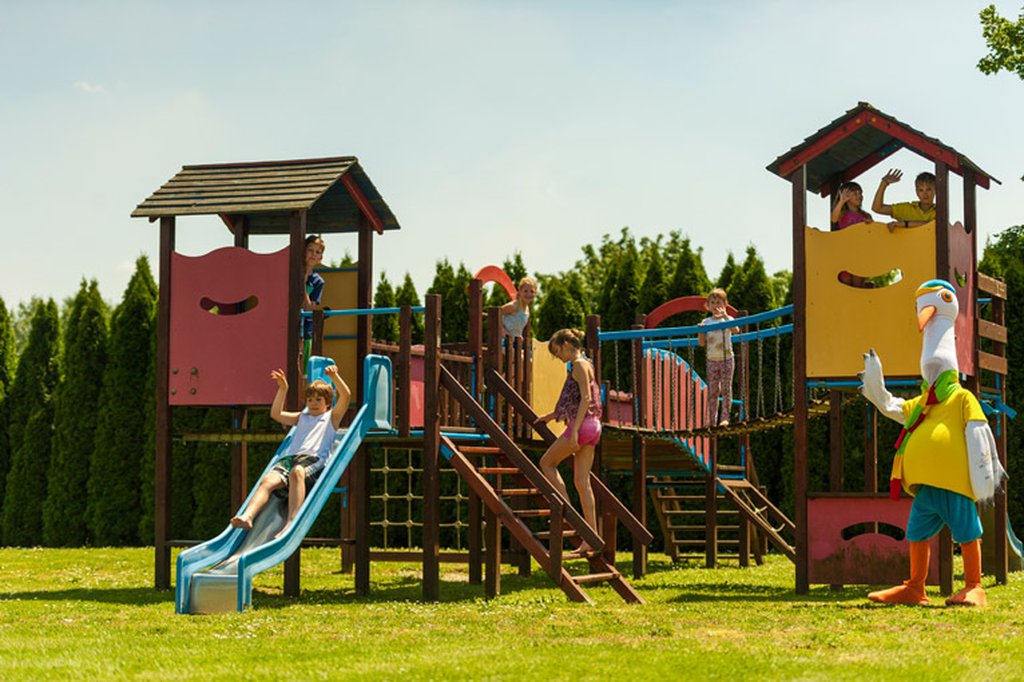 At Camping Terme 3000 we can rent comfortable and well-equipped holiday homes . They include a kitchenette connected to the living room, bathroom, one or more bedrooms and a spacious, covered patio. In addition, in the resort, you can use the plots with sanitary and electricity connections, where we can park the motorhome.
The flavors of Slovenia
In Slovenia, we can find as many as 12 different regional cuisines , although it is a small country. Depending on where we rest, we will have the opportunity to try various Slovenian dishes. The seaside cuisine is primarily the taste of fresh fish, squid and mussels seasoned with piranha salt. The most characteristic dish in this area is žlikrofi. These are Italian ravioli with pork, onion, herbs and a sauce based on melted butter.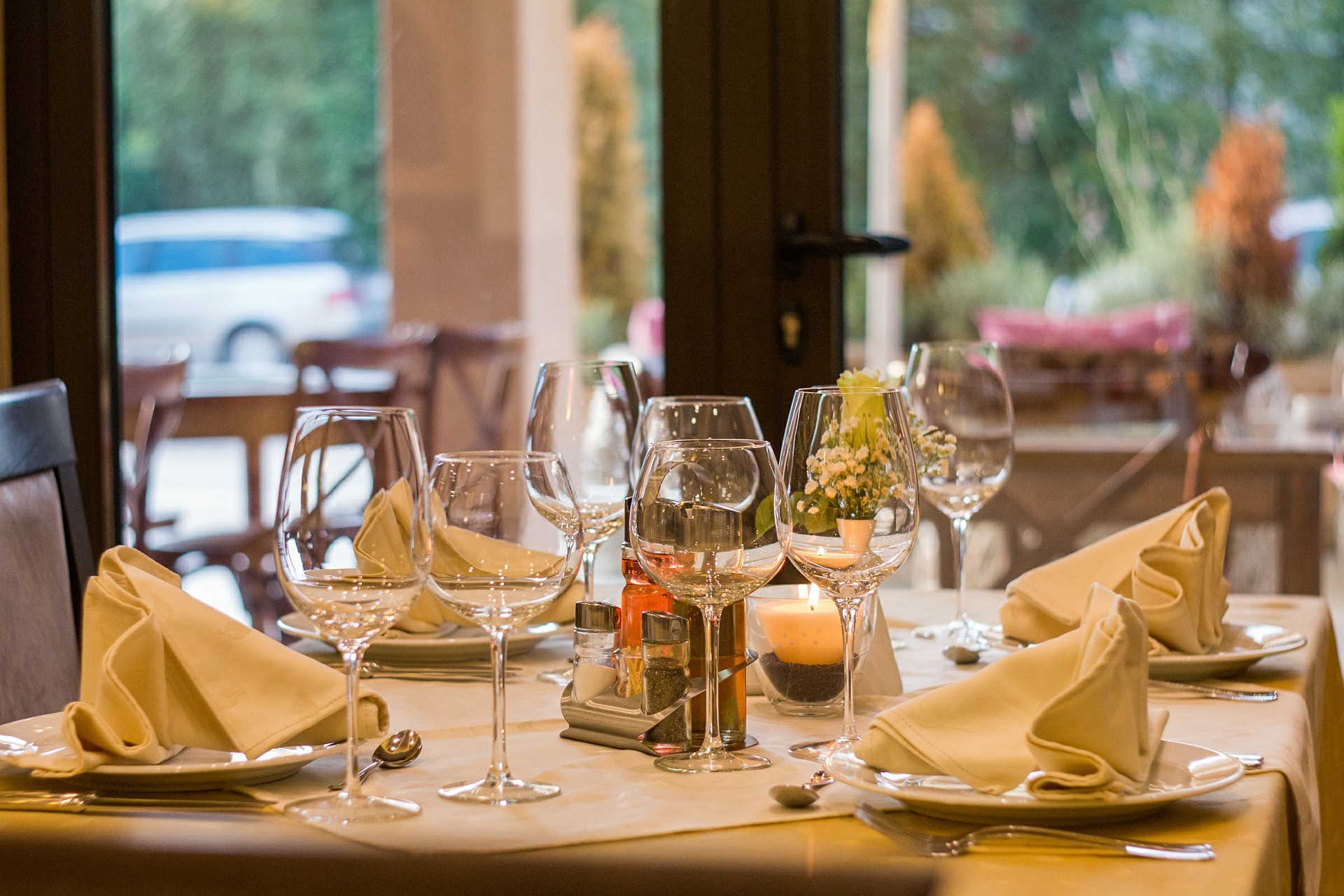 In the central part of Slovenia, the table is dominated by meat dishes preserved with fat and bacon in wooden tünek and žganka, as well as other dishes made of flour and water. In the Prekmurje region, on the other hand, dishes inspired by Hungarian cuisine are the most popular, such as bograč, which is prepared from three types of meat, spices, wine and potatoes. It is worth noting that this delicious and unique dish can be tasted in the restaurant operating at Camping Terme 3000 . For dessert, it is worth ordering another local delicacy there - gibanica. It's a shortcrust pastry with layers of poppy seeds, cheese, nuts and apples.
Healing properties of thermal waters
Slovenia boasts many places offering healing and beauty treatments . This is due to the favorable climate, numerous thermal springs and mud from the salt pans. In this country you can find thermal waters with different characteristics and temperatures (from 32 to 73 degrees C), mineral waters (including the world-famous Radenska Tri srca and Donat Mg), sea water, salt water, organic and inorganic peloids.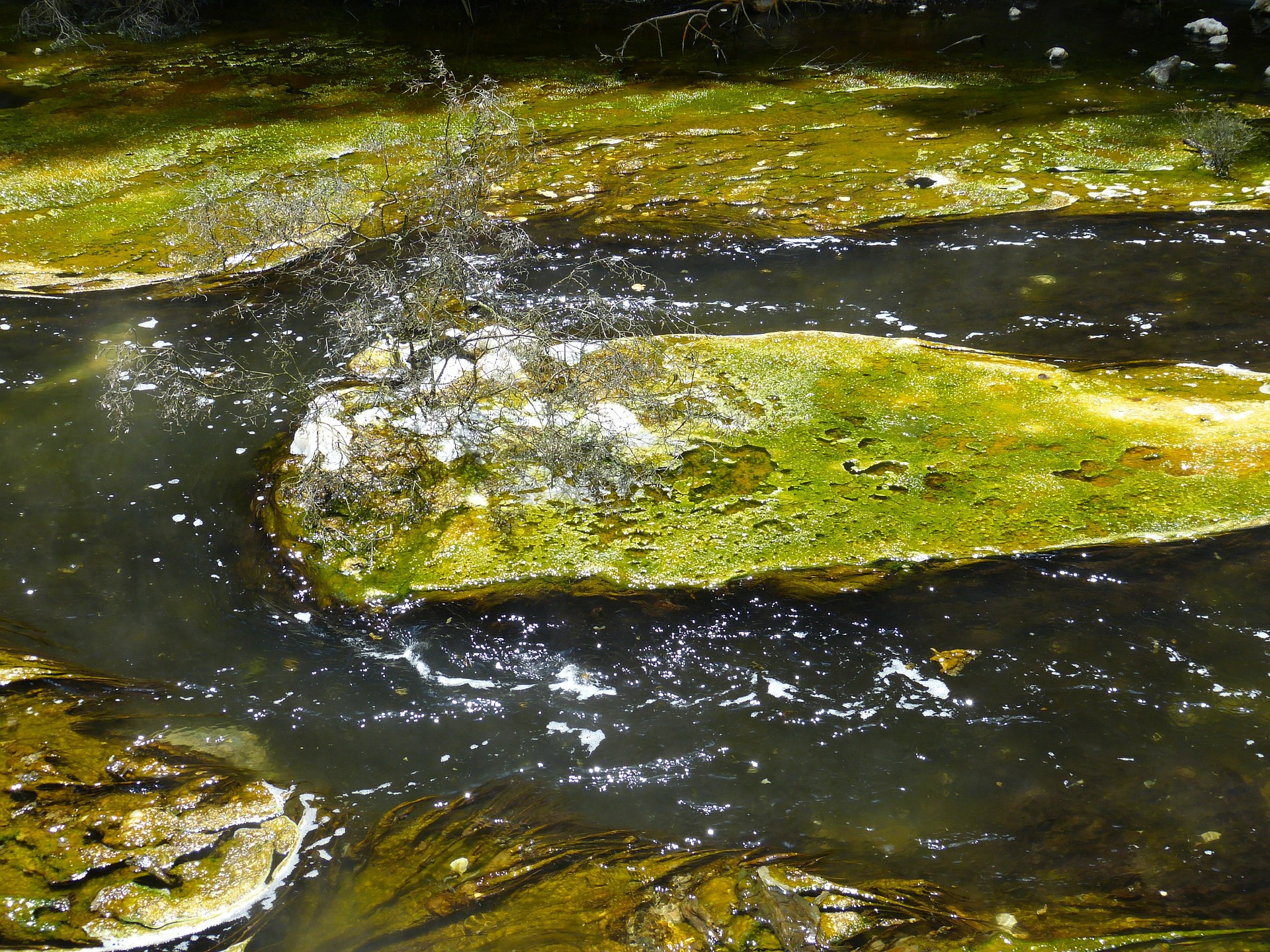 Near Moravské Toplice there are springs with unusual, black thermal water with specific healing properties. They are used in rheumatic ailments, skin diseases, lung diseases, after surgeries and in osteoporosis. During their stay at Camping Terme 3000, guests can enjoy the following treatments: hydrotherapy, kinesiotherapy, electrotherapy, magnetotherapy, thermotherapy, inhalation and acupuncture.
Italy, Croatia, Spain ... are the countries I would like to come back to every summer. I like to discover new places, whether it is a bustling capital city or a quiet town on a mountain slope.
Enjoyed reading this article? Share it!