5 National Parks in Utah and more - a ready motorhome route around the USA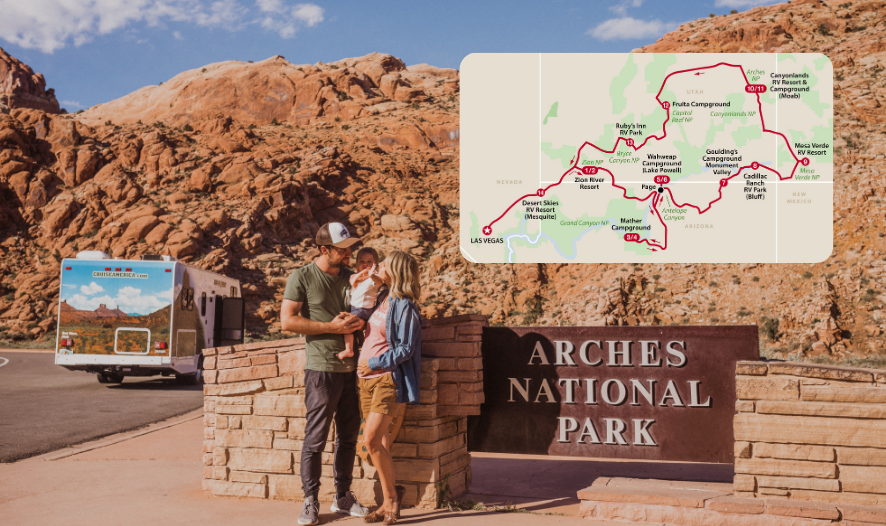 On this route we discover five beautiful, iconic national parks in Utah - Arches, Bryce Canyon, Canyonlands, Capitol Reef and Zion. In each of them you can admire surreal landscapes and experience an unforgettable adventure. However, this unique journey is not limited to one state. By the way, we will reach the Grand Canyon of the Colorado , visit the huge, impressive Lake Powell, see the monoliths in the Monument Valley and the settlement in the Mesa Verde rocks. Along the way, there are not only hiking trips, but also rafting, biking, boat trips, picnics, walks, mule riding, stargazing and discovering what is not obvious.
Details of a camper trip
Camper pickup location: Las Vegas
Place of delivery of the camper: Las Vegas
Duration: 15 days
Route Length: 1,482 miles
Campervan travel route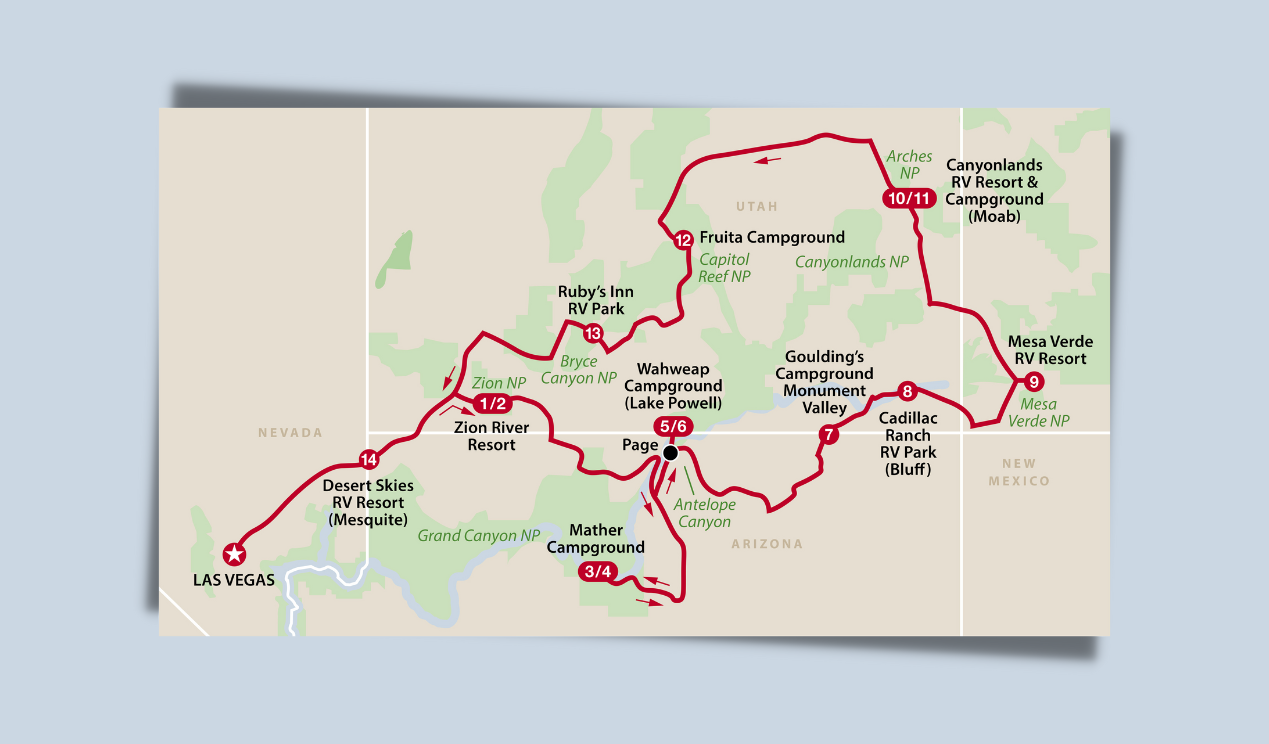 The campervan routes around the USA that we publish on the website are created in cooperation with the Cruise America camper rental company, which is the largest rental company in the USA and Canada. We are the official and only representative of this rental company in Poland. At the end of each described route, we provide approximate costs of renting a camper for five people and the costs of other additional fees such as insurance, fuel costs, etc.
If you want to check how much it costs to rent a camper in Las Vegas, visit our website www.usakamperem.pl . You can check rental prices for 45 different locations in the US and Canada using the price finder there. You can download the tourbook now and start planning the best vacation of your life.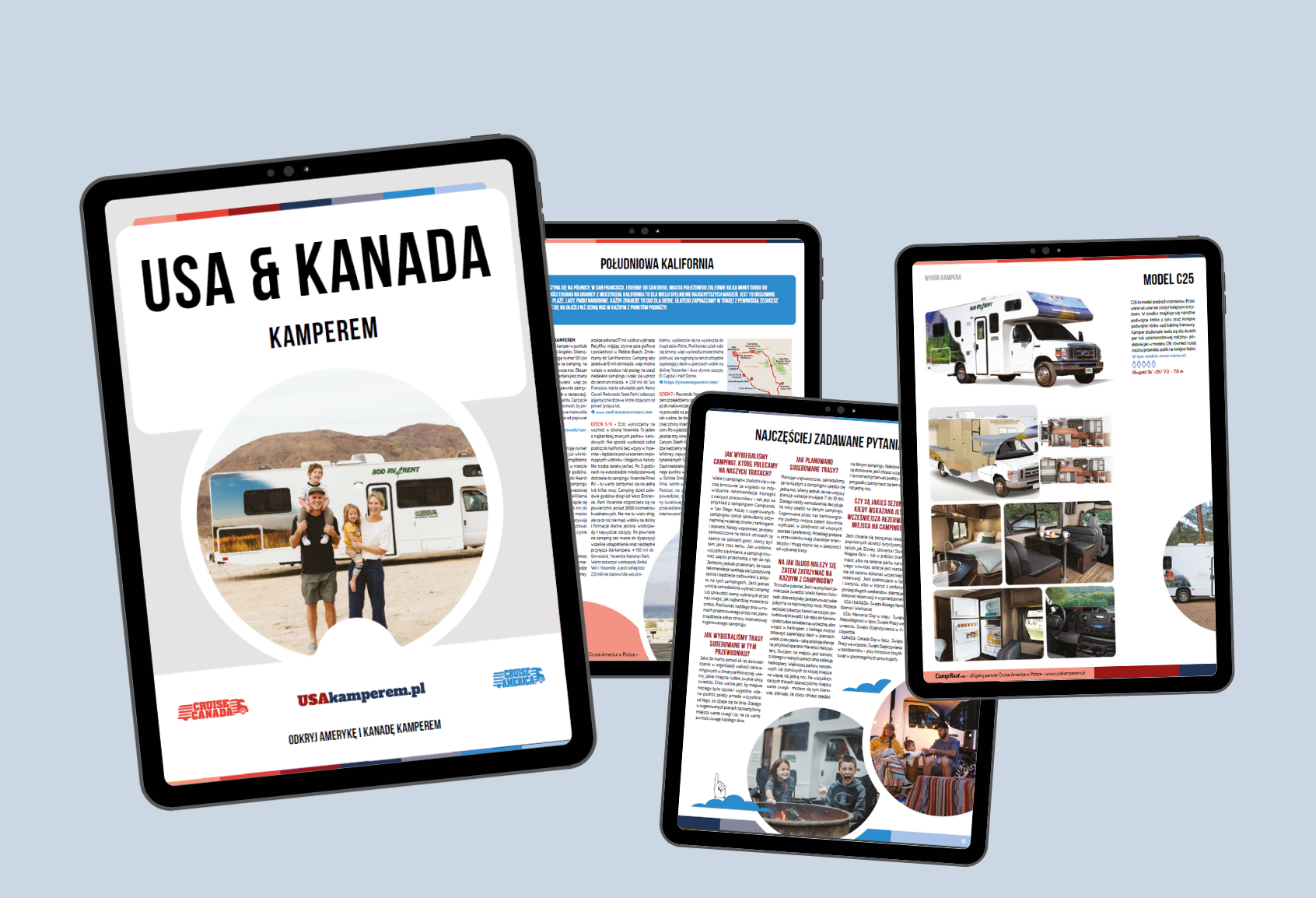 Day 1 - Las Vegas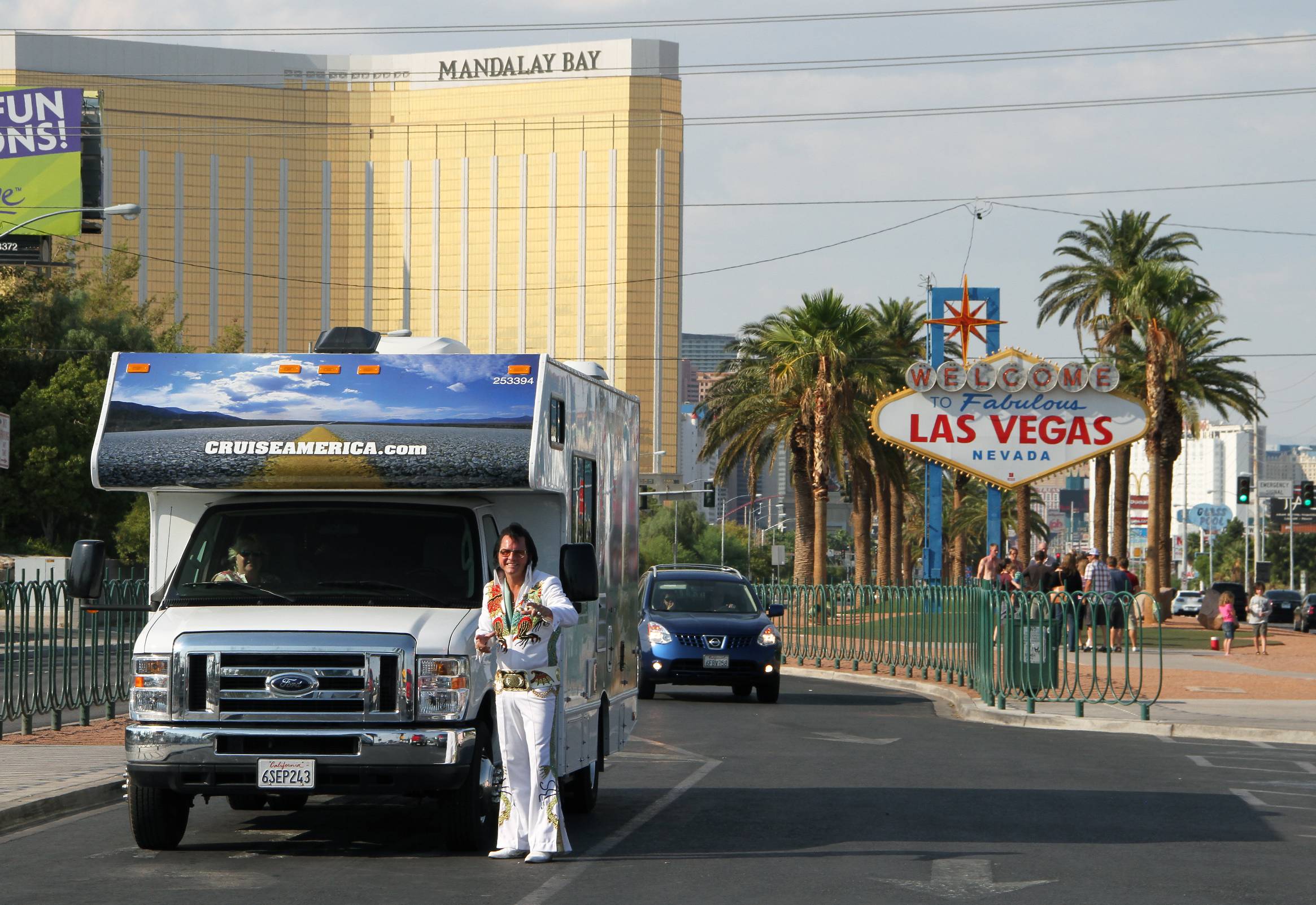 Pick up your camper at the Cruise America location in Las Vegas. First, we head to Zion National Park - an unforgettable experience awaits you. The massive walls of the canyon climb up to the azure sky. To fully appreciate this experience, climb between high cliffs or deep into a narrow canyon. These unique sandstone cliffs come in a variety of colors, from cream to pink to deep red. They can be compared to sandcastles on top of desert canyons. Camping Zion River Resort is located in a place from which you can easily get to one of the most beautiful national parks in this part of the world. Be sure to stay here for more than one night. While you're at it, also stop in Springdale, a charming little town right at the entrance to Zion National Park.
Day 2 - Grand Canyon of the Colorado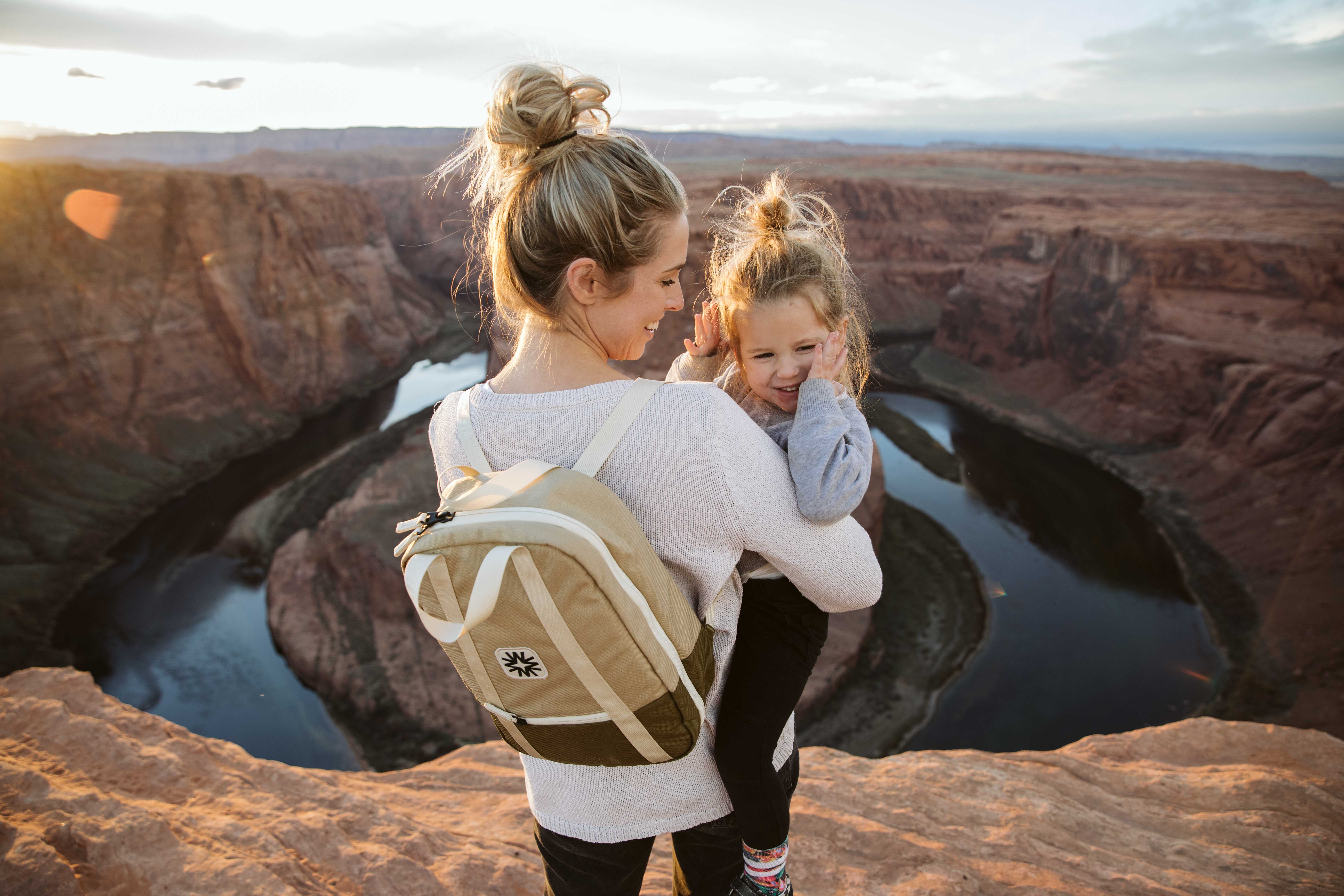 The most precious moment of this day will be the moment when you stand at the gate of this wonderful national park . No photos, videos or images can convey this: you simply have to see it.
We especially like Camping Mather for its silence and proximity to nature. It is 262 miles to the south rim of the Grand Canyon. It is best to stand on the edge of the canyon at sunrise , when you can admire the most beautiful colors. You can also book a helicopter flight over the Canyon .
Day 3 and 4 - Grand Canyon
The highlight of the next part of this tour will be when you stand on the edge of this stunning National Park. Photos or videos cannot convey this. You just have to see it. We recommend Mather Campground for its peace and quiet and natural surroundings.
Day 5 and 6 - Lake Powell
Today we head east through Grand Canyon National Park, through Kaibab National Forest to Cameron, then to Page to reach gorgeous Lake Powell on the Colorado River. You can take advantage of a wide range of attractions at the lake! Rent a motorboat or go on a cruise from the lakeside resort to Rainbow Bridge Monument - see what interesting things await there. Wahweap Campground is located on a lake . Guests can use the swimming pool and other amenities here.
Day 7 - Antelope Canyon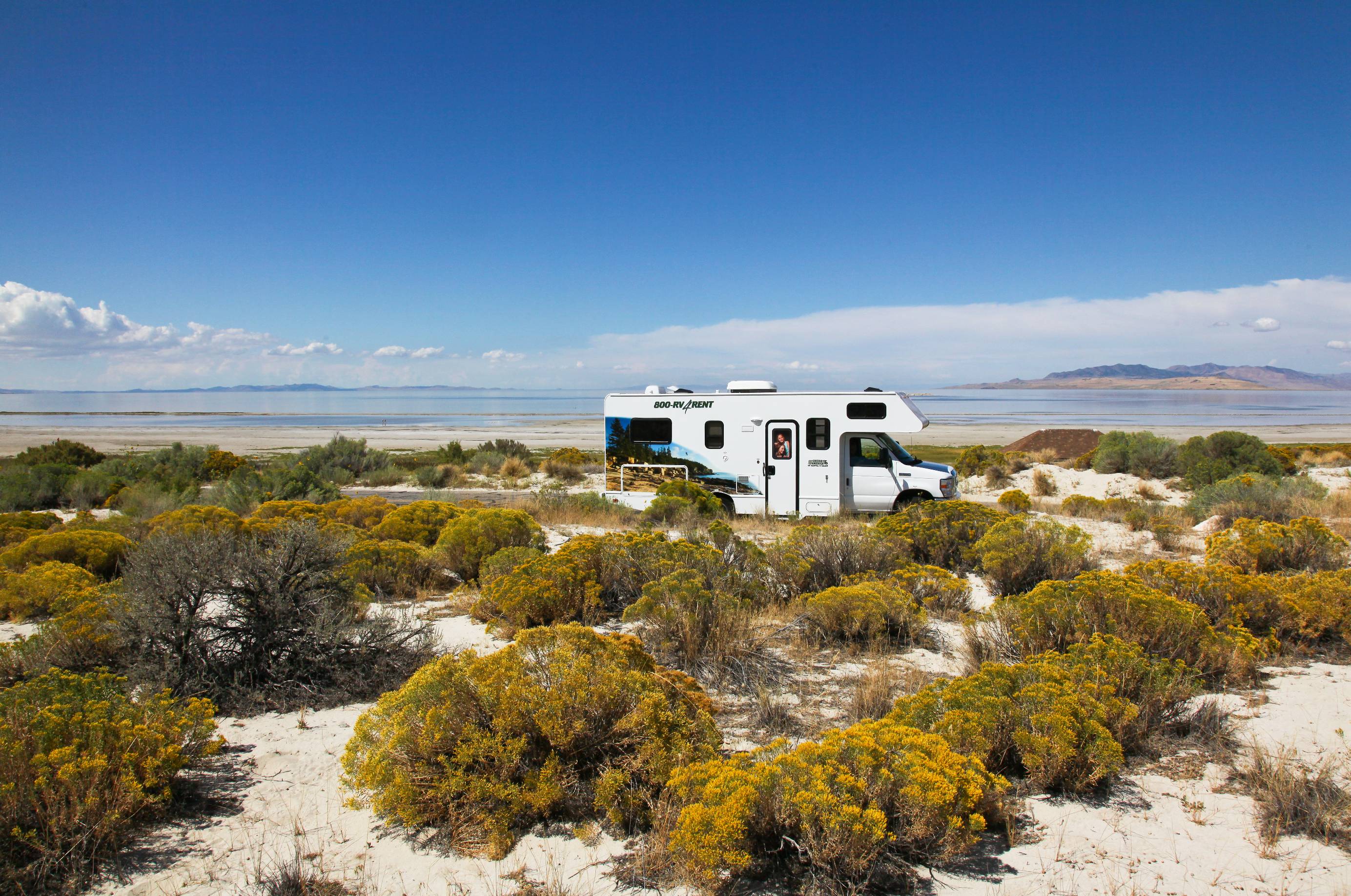 This morning we are going to the town of Page, and from there on an expedition through Antelope Canyon - it is the most visited and photographed canyon in the southwestern United States. Then we will slowly head towards Monument Valley . Monument Valley is 124 miles from here. Antelope Canyon is every photographer's dream! Leave your camper in Monument Valley and go on an organized Deluxe Tour in the evening - we recommend checking out Gouldings' offer. During this tour you can see all of the famous monoliths in Monument Valley. There will be stops during the trip where you can take photos: at "The Mittens", "John Fords's Point", " Three Sisters " and a few other places. During the tour, you also have the opportunity to get to places that are impossible to reach otherwise and see breathtaking rock formations.
Day 8 - San Juan River - Bluff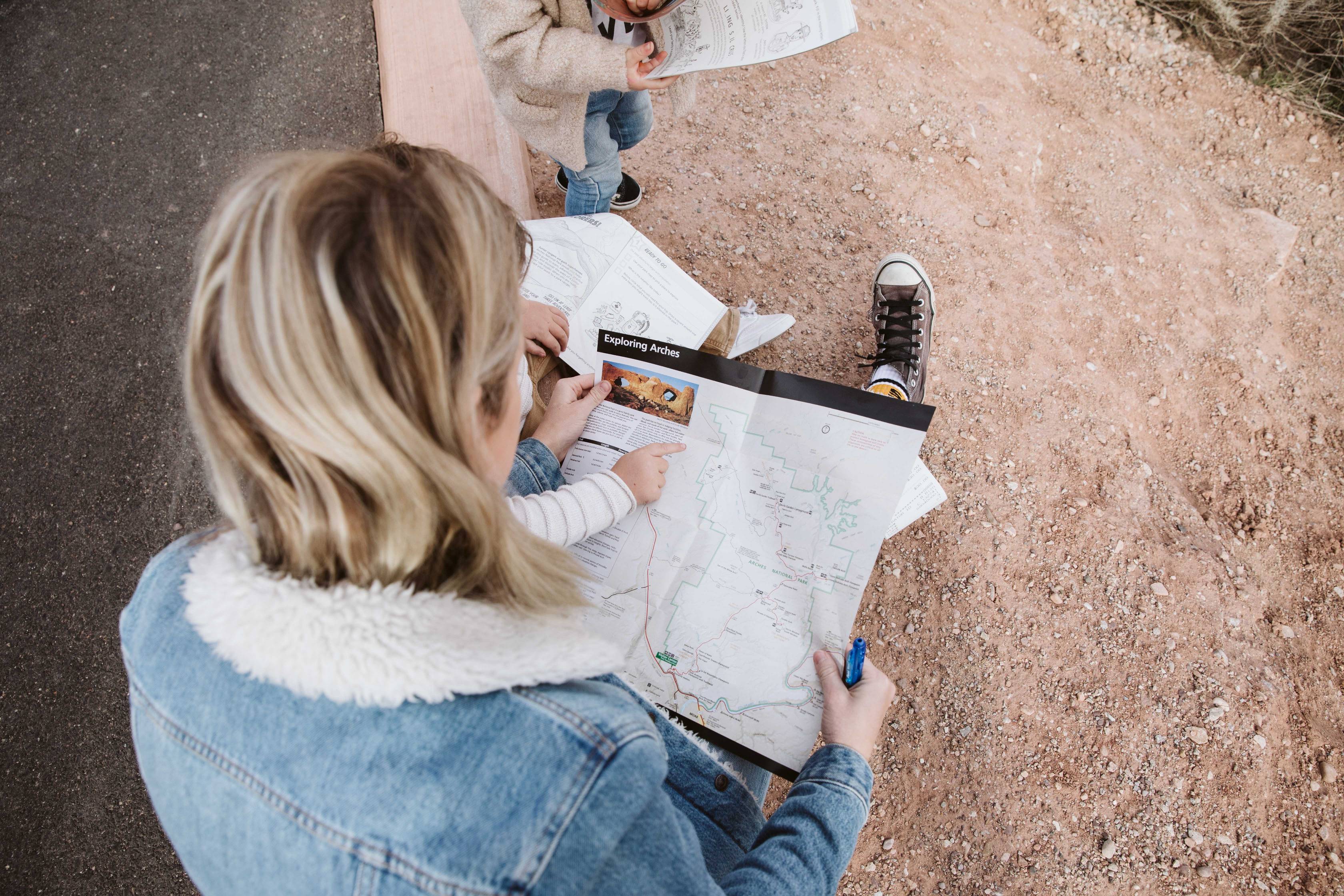 It's worth getting up early on this day, because you'll have to get to Bluff and from there go on a full-day river trip - such trips are organized by Wild River Expeditions. In the morning there will be two stops, during which you will learn about the petroglyphs at Butler Wash and the River House rock settlement, then you will arrive at the shore for a delicious lunch in the shade of a poplar tree, and in the afternoon you will walk through an isthmus between limestone rocks and see desert sheep and fossils from 300 million years. A full day of fun and a 26-mile route, it's a great trip for those with limited time, but also great fun for the whole family.
Day 9 - Four Corners Monument
Today's route takes you to Mesa Verde via Four Corners Monument. This area of the United States is known as the Quadrant because the borders of four states meet here. Utah is to the northwest, Colorado is to the northeast, New Mexico is to the southeast, and Arizona is to the southwest. Mesa Verde, which means green table in Spanish, is a unique opportunity to see how the Pueblo Indians lived. This place was their home for over 700 years. Today, the park includes over 5,000 known archaeological sites, including 600 rock settlements. These are some of the most famous and best-preserved archaeological sites in the United States.
Day 10 and 11 - Moab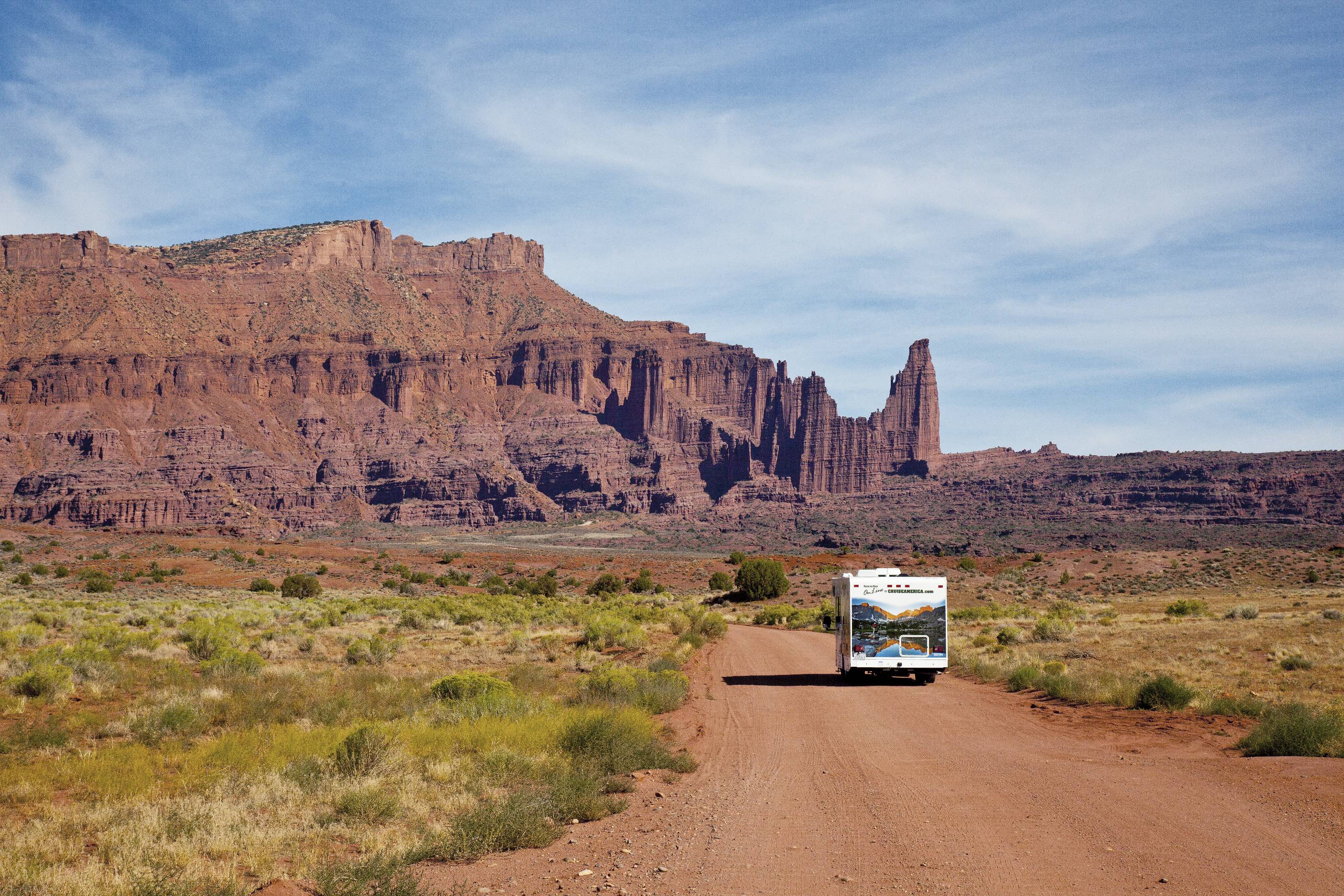 Today we set out for Moab, along the way stopping by Hole N' The Rock, a unique 500-square-meter historic habitat carved out of the rock in Canyonlands Country. From Moab we will go to Canyonlands National Park and the Islands in the Sky Visitor Center. The Island in the Sky plateau is situated on sandstone cliffs rising to a height of over three hundred meters above the surroundings. Each point offers a different view of the wonderful views of Canyonlands Park. Island in the Sky is a place you can easily visit even if you don't have time. Moab is also a mecca for sports and outdoor enthusiasts. Moab Adventure Center has a wide range of attractions - such as a speedboat tour on the Colorado River , and for the intrepid, whitewater kayaking. You can also go on a half-day off-road rally, and spend the other half of the day with water attractions . In the evening, you will relax on one of the cruises: Dinner Cruise or Sound and Light Cruise.
Day 12 - Arches National Park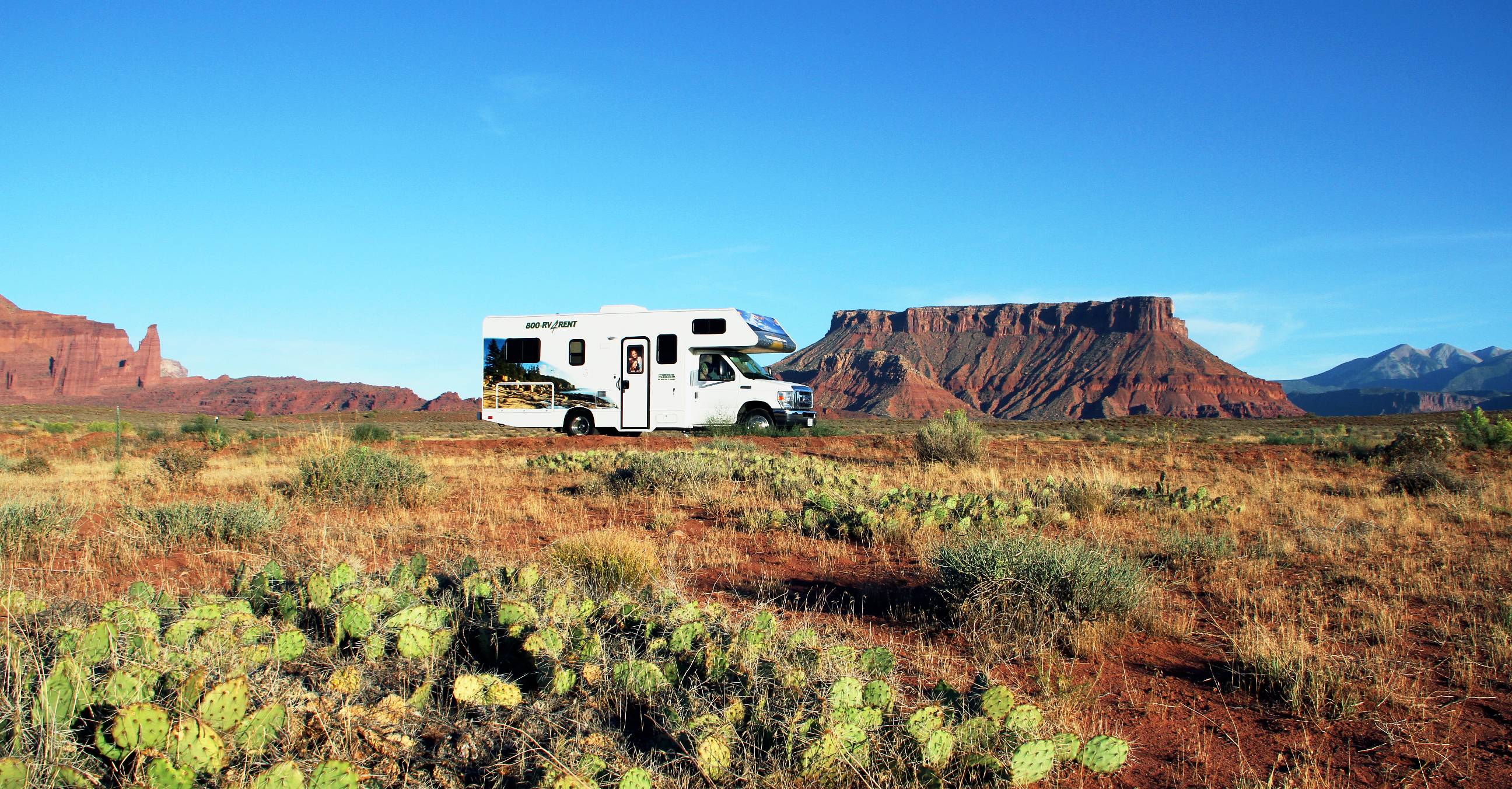 It's time to visit Arches National Park, where natural sandstone arches are protected, including the famous Delicate Arch. Nature has created a unique display of contrasting colors, landscape forms and surfaces here. Nowhere else will we see so many natural rock arches. From there we continue through Capitol Reef National Park to stop overnight at Fruita Campground.
Day 13 - Grand Staircase
Sometimes we come across a path that seems unique at first glance. This is also the case with the scenic Byway 12. Discover the majestic Grand Staircase - Escalante National Monument and the serene beauty of Boulder Mountain. The local forests and parks hide the secrets of prehistoric times. By discovering them, you will gain priceless memories from this trip.
Day 14 - Bryce Canyon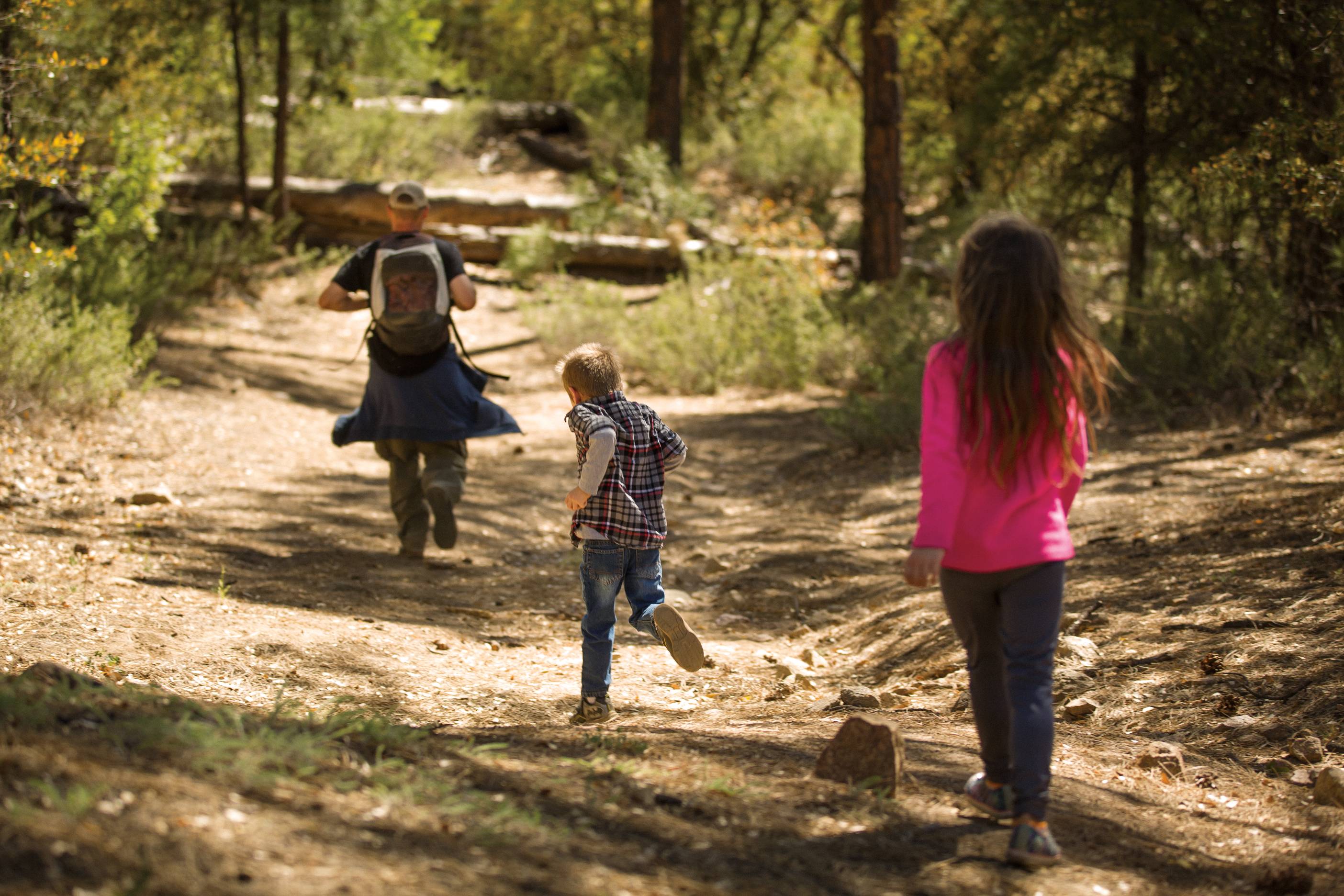 Bryce Canyon National Park is sometimes described as a science laboratory and playground in one. This is definitely a unique park - one of a kind and completely different from anything you have seen before. Natural amphitheater-shaped formations set above columns and walls of white and orange limestone - carved by rain, snow and frost. You'll probably want to spend a little more time in Bryce, so we suggest staying overnight in Mesquite on the way to Las Vegas.
Day 15 - Las Vegas
Today you have to travel 98 miles to Las Vegas, where you must return the camper at the Cruise America location.
If you have more days of vacation, we recommend doing a small 5-day loop, the details of which are described here: Death Valley and Lake Havasu
Costs for a C25 camper
The cost of renting a camper in Las Vegas for 15 days in 2023 ranges from $1,400 in April to as much as $3,100 in July. The C25 camper is the camper most frequently chosen by our customers for exploring the USA. Over 70% of customers choose it for their holidays.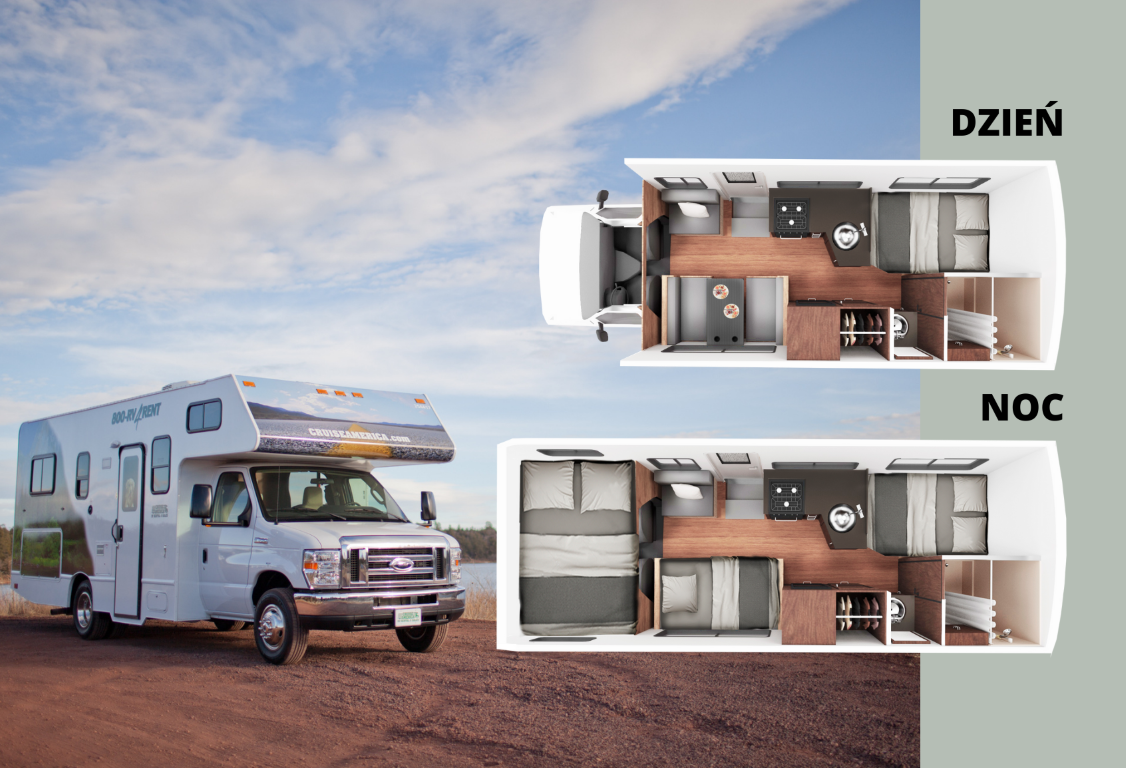 The following must be added to the rental:
Cost of redeemed miles: $540 (per 1,500 miles)
Deposit: $500
Fuel costs: With the average fuel price currently in California at $5.69/gallon, the cost to drive 1,000 miles is approximately $569-945 . Campers from Cruise America can travel from 6 miles to 10 miles on 1 gallon of fuel. Hence the forks.
The rental may include:
Additional insurance waiving your deductible to $0: $19.95/day
Early Bird Departure: $480
Personal kit (i.e. pillows, bedding, sleeping bag, towels): $75 / person
Vehicle Provisioning Kit: $125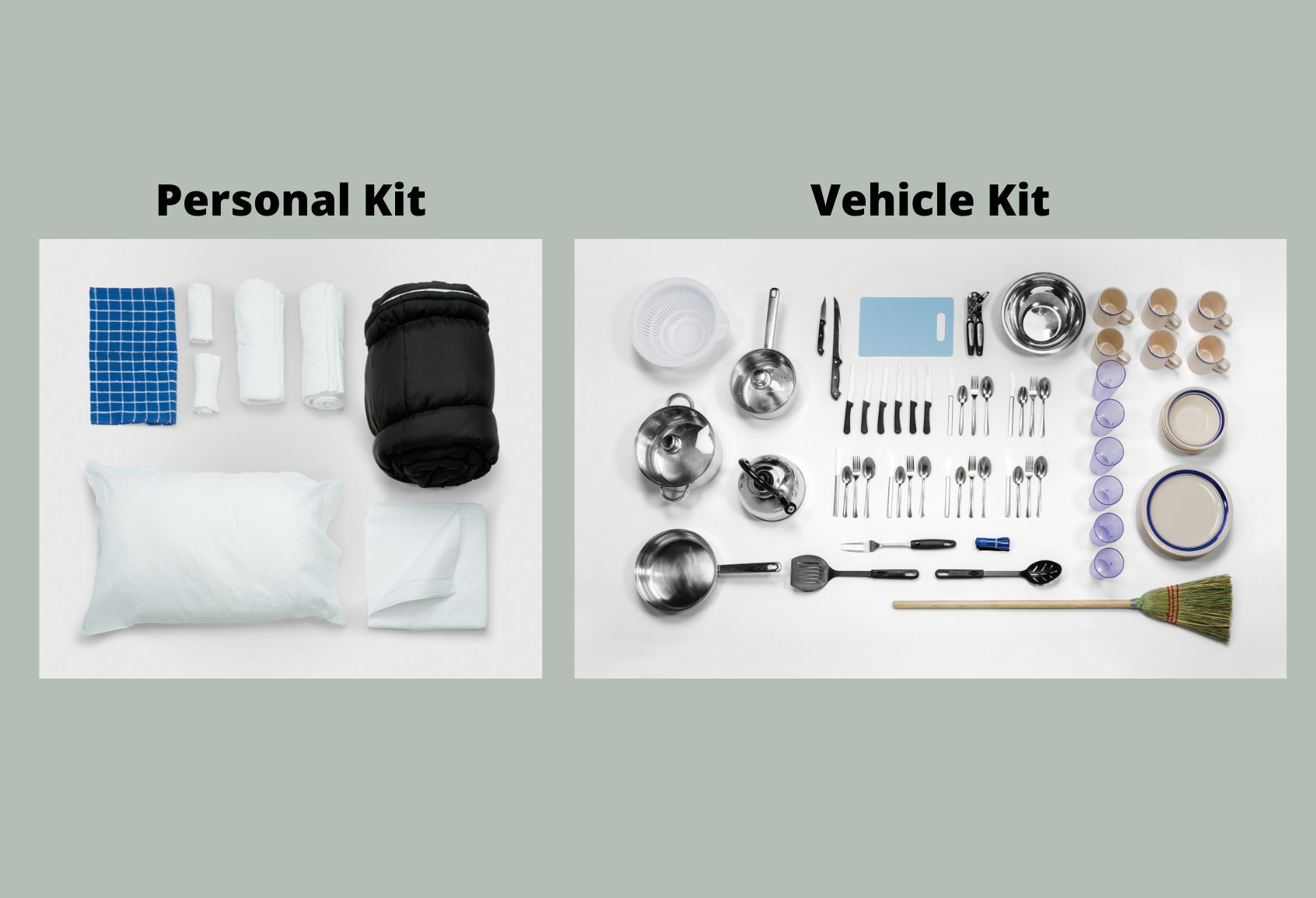 The given prices include the Early Booking discount, which is valid for reservations until the end of this year. Price may change. The prices given do not constitute a commercial offer within the meaning of Article 66, paragraph 1 of the Civil Code.
gallery
We are the only official representative of Cruise America and Cruise Canada in Poland. From 2020, you can easily and safely book a motorhome in the USA or Canada. We know when and where it is best to rent a motorhome. We will answer all your questions and doubts by e-mail or telephone.
Enjoyed reading this article? Share it!