5 of the most beautiful Christmas markets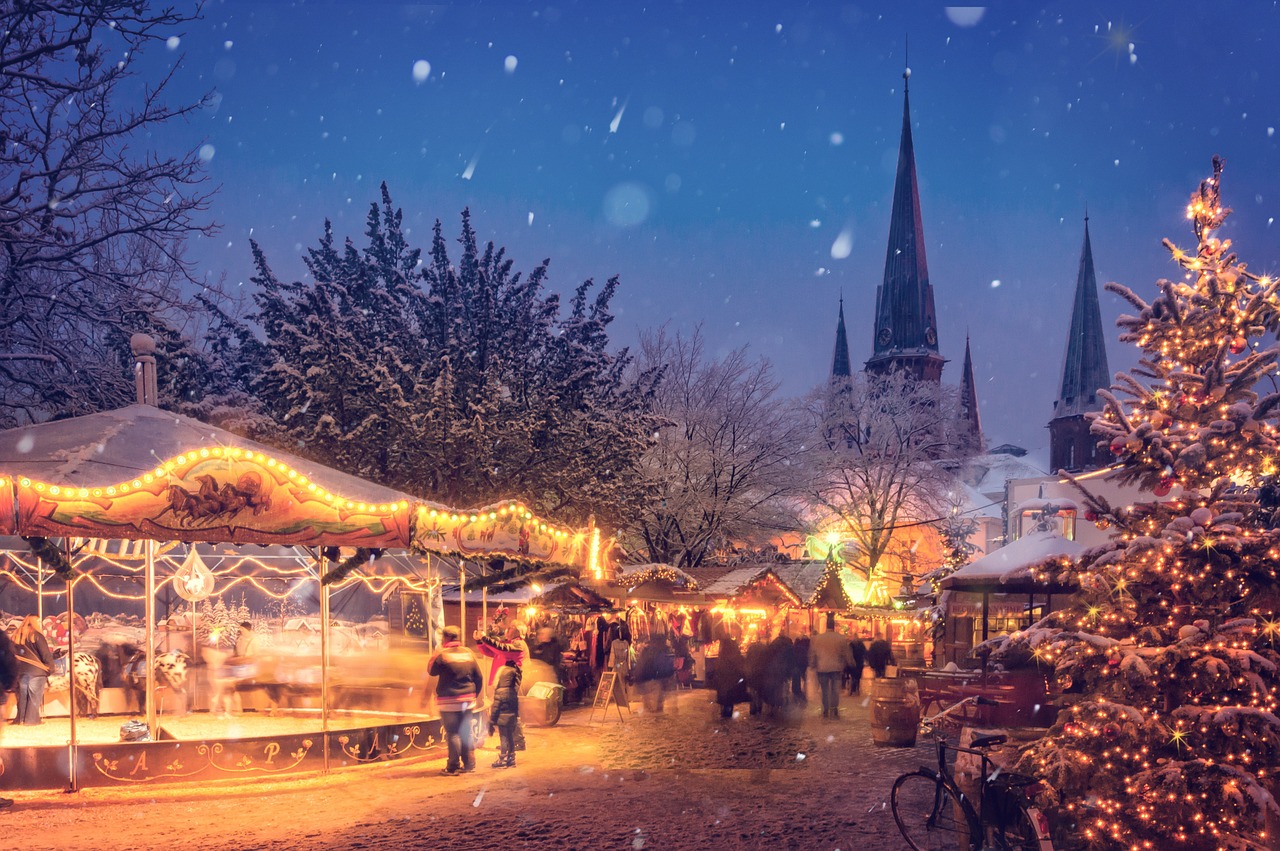 Christmas time is approaching. And although we complain that now this period begins after All Souls' Day, there is probably no person who would not like the pre-Christmas atmosphere.
A short day, which we fear so much when planning a city break in autumn or winter, can be an advantage when we want to visit Christmas markets taking place in Poland and Europe . Beautifully lit, with interesting animations and the wonderful smell of mulled wine and other delicacies, they attract travelers. Camprest has selected the most beautiful ones for you.
Markets in Berlin
It's probably the Advent capital of Europe. From November 23 to January 3, more than 50 different Christmas markets are held here. The most famous ones are located in the city center - at Alexanderplatz, Bahnhof Zoo and on the Gandarmermarkt - right next to the Berlin Opera .
At the stands, we will see decorations, handicrafts and a lot of regional delicacies. An interesting fact are the chefs' tents , who serve unique regional dishes.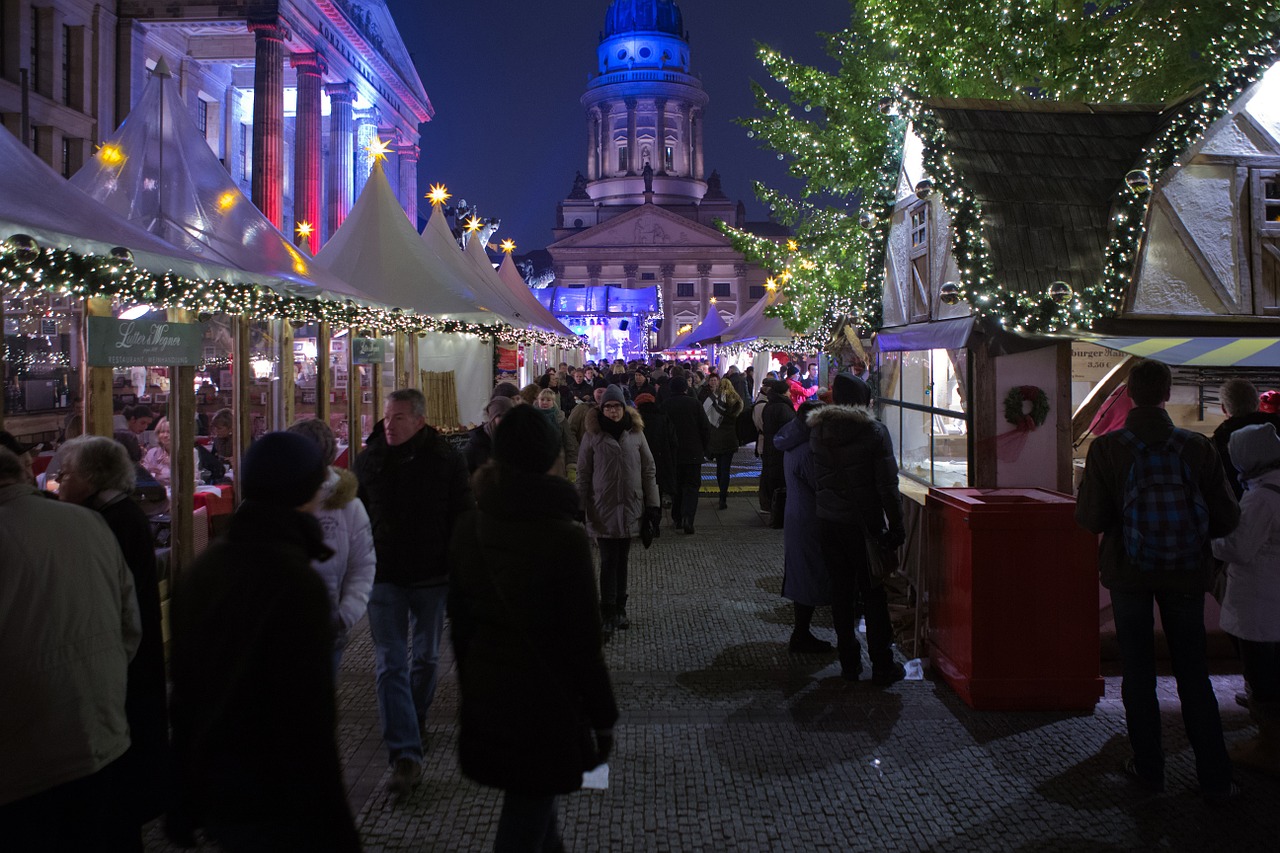 It is worth trying, in addition to mulled wine or beer, roasted sausages, meats and cold cuts, potatoes prepared in many ways, cookies and marzipan. The "Winter World on Potsdamer Platz" with a toboggan run and an ice rink is also worth visiting.
Beer lovers will also not miss St. Lucia in the industrial district of Prenzlauer Berg in the 19th century, where a historic brewery with two courtyards is transformed into an illuminated, fairy-tale world with stalls and merry-go-rounds. The Hanuk Fair is also interesting, and it also takes place at the Jewish Museum.
A small note - admission tickets are obligatory at some fairs (they cost from 1 to 2.50 euro).
Fairs in Prague
In the pre-Christmas period, it is also worth coming to the Czech Republic . It is Prague that boasts one of the most beautiful Christmas markets in the world.
The two largest are those on the Old Town Square and Wenceslas Square . There are stands with Christmas decorations, nativity scenes, wooden toys, jewelery, mead and other delicacies as well as an interesting artistic program.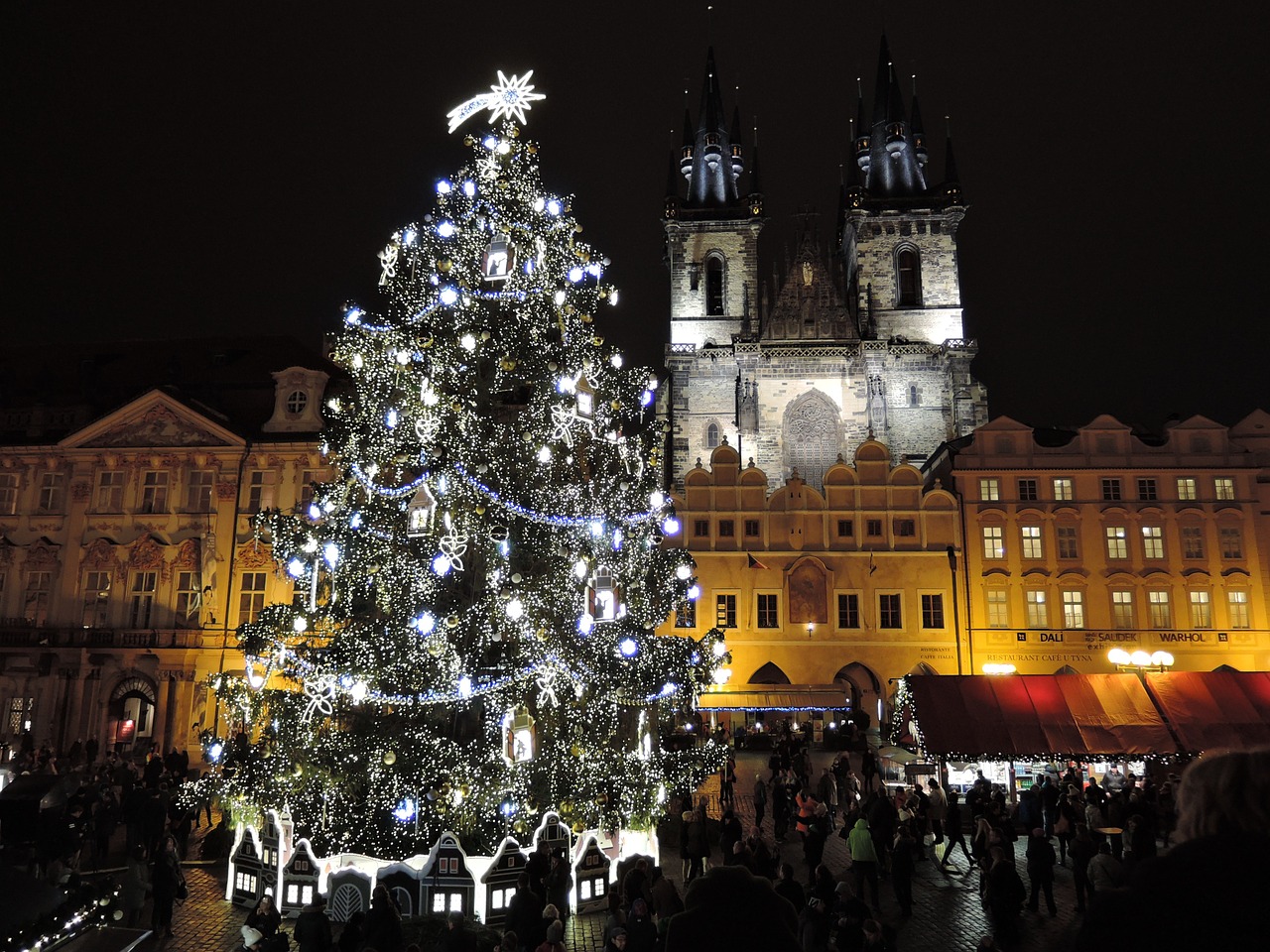 Particularly popular are the stands with snacks and drinks, where Czech specialties are served: trdelnik, beer soup, fried cheese and mead. Christmas carols and pastorals are sung. All this in the atmosphere of the beautifully illuminated Old Town Square. After dark, the Christmas tree standing there lights up with a light animation every hour after dark.
Fairs in Vienna
Beautiful markets are also held in Vienna. From mid-November, the main squares smell of punch and baked goods. The Vienna Christmas Market on the Town Hall Square is opened by a several-meter-high arch-shaped gate with candles
Nearly 150 stands offer Christmas gifts, Christmas decorations, arts and crafts, regional dishes, sweets and warming drinks. The trees in the town hall park and along the Ringstrasse are reminiscent of a glowing parade.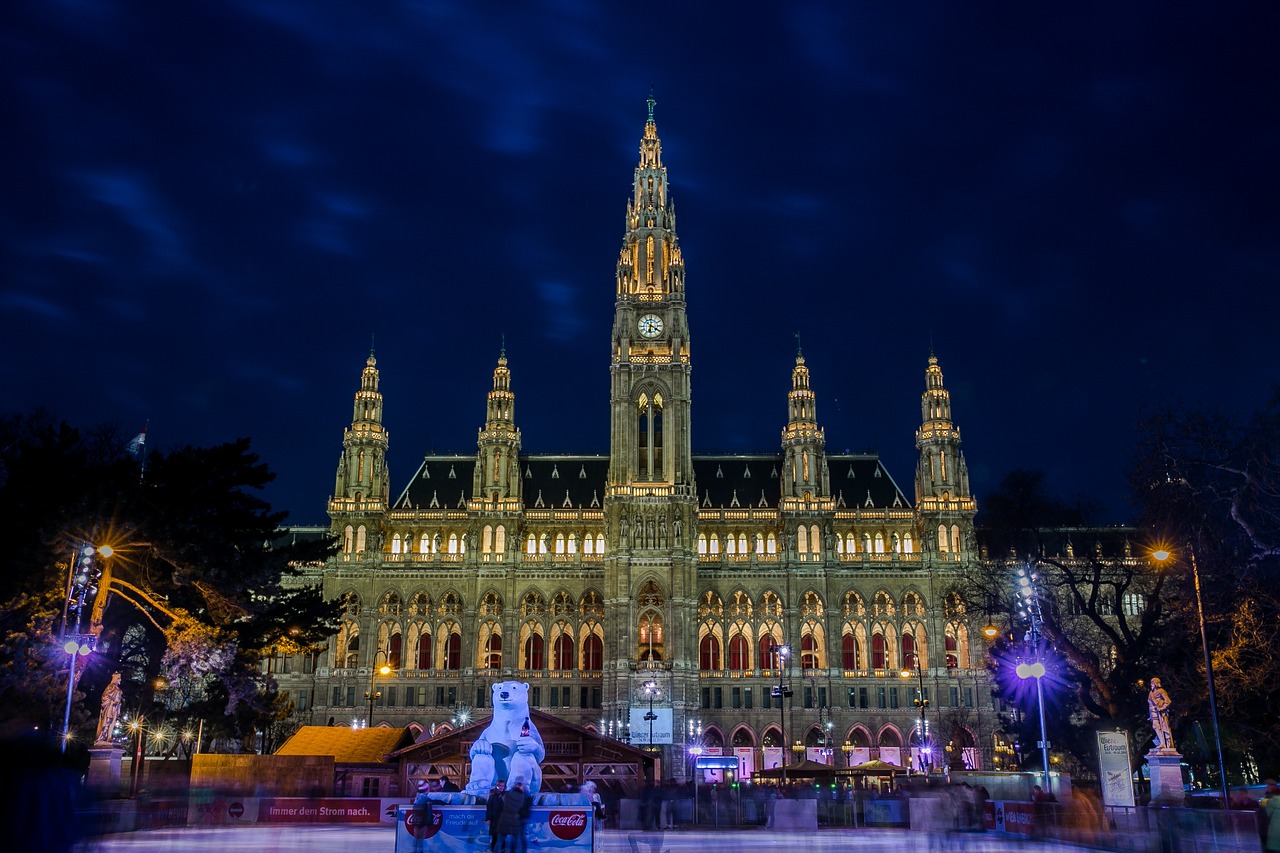 Two large skating rinks with a total area of 3000 m² await everyone, and the park paths will turn into skating trails. Especially for the youngest, there is a carousel, a sleigh pulled by reindeer and beautiful light installations in the park. They are inspired by themes from Christmas stories for children.
The market at Riesenradplatz offers great fun under the slogan "Der Prater rockt". Until January 6, you can enjoy an amusement park for children, live concerts (from gospel music to soul to pop) and fun art programs.
The traditional market on Stephansplatz is also worth visiting. About 40 stands around St. Stephen's Cathedral offers the highest quality products from Austria. On the other hand, the market at the Opera House is a unique culinary event. Gingerbread, cheese, cold cuts, punch and wines from regional producers will win the hearts of every lover of good food.
Fairs in Wrocław
This year's edition of the Wrocław Christmas Market will start on November 23, 2018. The market is located on the Wrocław market square , in the heart of the city. There will be mini-towns with wooden, beautifully lit stalls. There will be regional specialties, decorations, handicrafts and, of course, mulled wine.
In the vicinity of Wrocław florists , on Plac Solny there will be puff waffles, Roti butter rolls, potato pancakes, cepelins, kartacze, pyry z gzikiem, baked hams, original halva, highland cheese, chocolate gingerbreads, unique Ukrainian ceramics, Christmas decorations made of wood and natural cosmetics .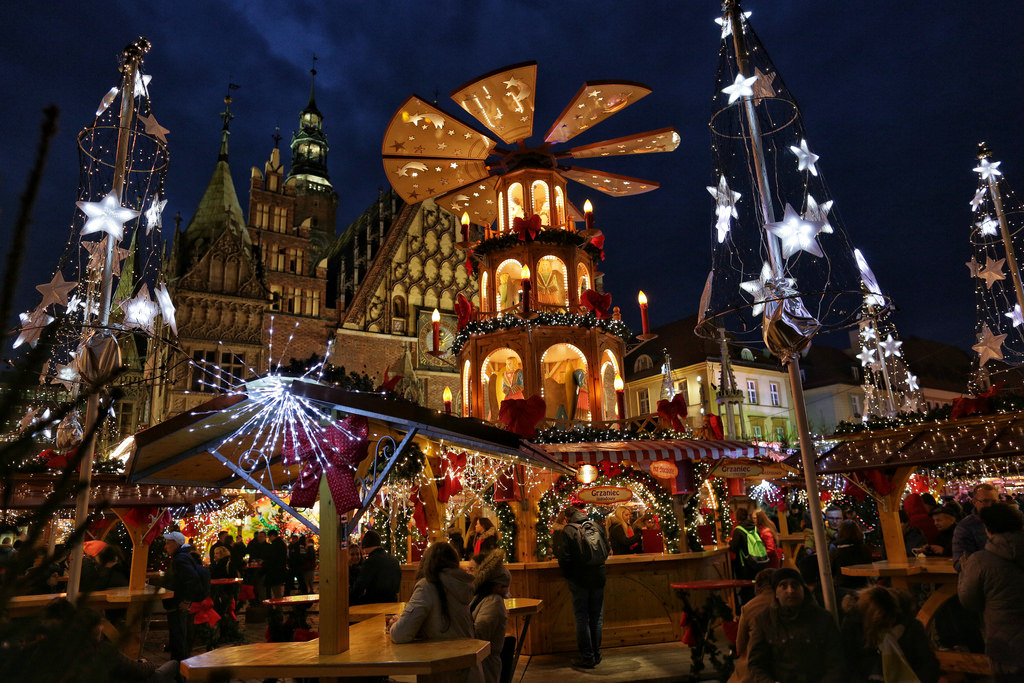 Plac Solny will host an original house with a viewing terrace , where you will be able to enjoy hot drinks while admiring the panorama of the Christmas Market. As every year, the Winter Labyrinth will appear, and everyone who tries to go through it will experience an unforgettable adventure.
In one of the houses, the youngest visitors to the Fair will be able to make their own wax cast of hands . In addition, the organizers provide a whole lot of attractions. Children's events, artistic performances and a welcome to Santa Claus.
Fair in Gdańsk
The fair could not be missed also in Gdańsk. It will be held on 1-23 December 2018. The gastronomic zone, i.e. Food Court , is located in the central part of Targ Węglowy and will be open until January 13.
You will be able to taste the dishes of Spanish (churrosy), Hungarian (kurtosze and langosze), Alsatian (flatbread), Chinese (dumplings and sushi chicken), German (wusrta, jagger bomb and gluhweins in various flavors), Greek (filo pastry bugatsa) dishes , Belgian (waffles and fries), Kashubian and Polish (poppy seed cake, gingerbread, dumplings, patties, borscht, sour rye soup, mulled wine and liqueurs).
We will also drink multi-flavored teas, warming chocolates, mulled beer with honey and ginger, as well as regional cider with the addition of rum. And of course, aromatic mulled wine.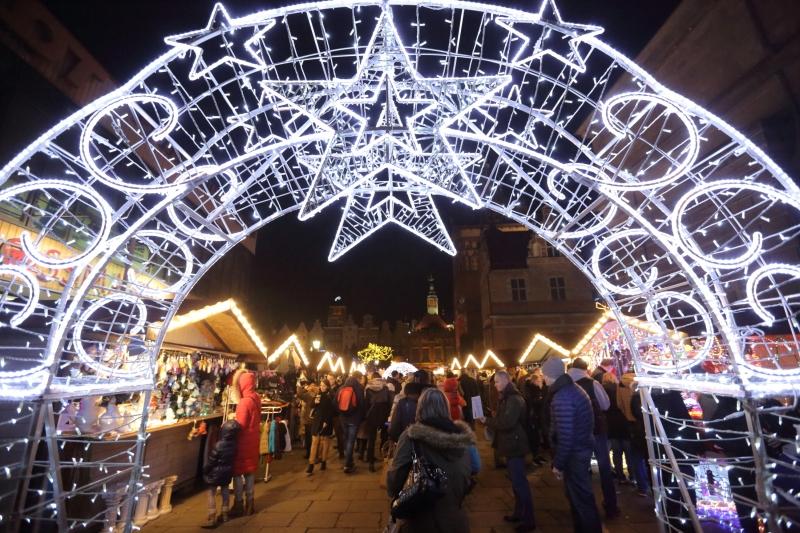 The heart of the fair is the Angel's Mill - a wooden, mobile, four-storey (up to 8-meter high) windmill-shed. It is also a gastronomic point. You can drink mulled wine there, preferably in a collector's ceramic mug.
The carousel is also not to be missed. It has two levels, 11.5 m high, 12 m in diameter, and at the same time 78 passengers can turn on it. It was made especially for Gdańsk, in the style of a Venetian carousel, in a family Italian manufacture. Therefore, it is decorated with colorful, hand-painted sculptures of horses, chariots and cups. All the figures are moving - they gallop, sway and twist to the rhythm of stylish music.
As you can see, there will be plenty of opportunities to travel even in winter. The fairs have their undeniable charm and put us in a festive atmosphere. As it turns out, the most beautiful ones take place quite close.
A lawyer who loves traveling. Always with a book on the go. I collect memories of the color, taste and smell of every place I visit.
Enjoyed reading this article? Share it!