Christmas markets in Europe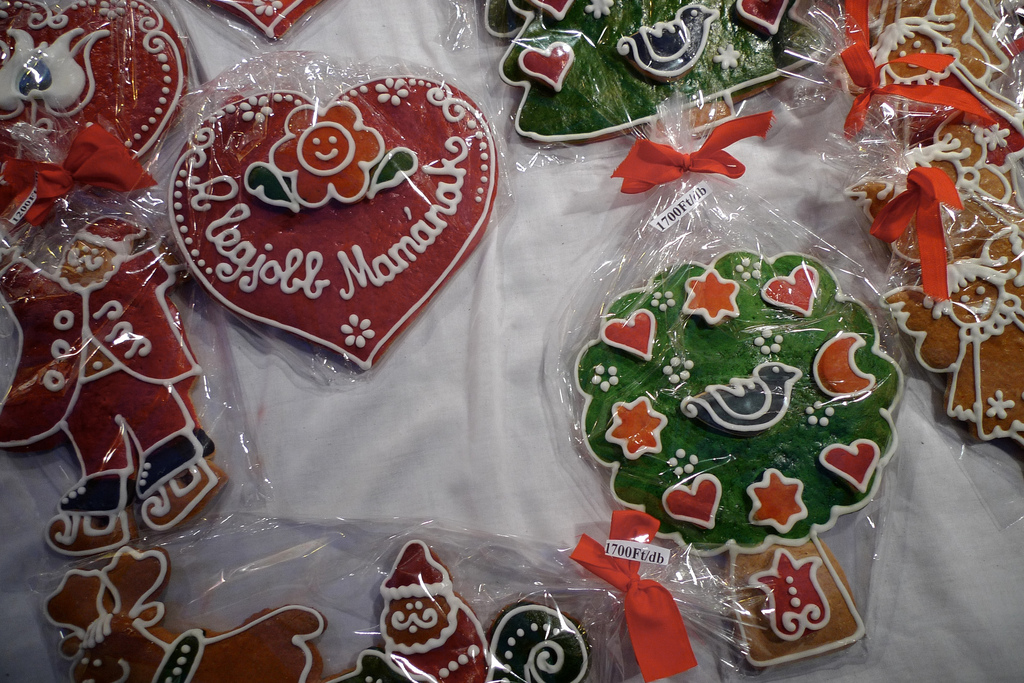 Snow, frost and aromatic mulled wine under the open sky? Baked sausages, cotton candy and Christmas trees decorated with baubles? We will meet them in every major city, at Christmas Markets.
We can spend the pre-Christmas time devoting ourselves to Advent reflection or visiting Christmas markets scattered all over Europe like stars in the sky. In every big city you will find at least a few of them, and each of them spreads around not only the aromas of meals served outdoors, but also of aromatic mulled wine. Above all, it offers a wonderful atmosphere of the upcoming holidays each day.
The popularity of the fairs is evidenced by the wide range of travel agencies that prepare 1- or 2-day trips to famous cities. For a low price, we can go to Vienna, Budapest, Rome, Germany or Paris and see fairs sparkling with decorations and lights at the most famous monuments.
Wiener Christkindlmarkt
On the way to Vienna, we can stop right next to the Czech-Austrian border and see Excalibur City . Who knows, maybe we can find ideas for Christmas gifts in the duty free zone?
In Vienna, Christmas markets have already been set up on November 16. They will make walks around the city's main squares more pleasant until the very Christmas Eve. The largest of these is the market at Rathausplatz , in front of the monumental town hall building. There you can try Viennese mulled wine, try dried fruit, baked chestnuts or cotton candy. In addition to sweets, tourists walking between about 150 stalls can buy Christmas decorations and gifts for their loved ones. The trees growing in the park surrounding the square are beautifully lit and decorated with festive decorations.
Or maybe Christmas in Hungary?
The Christmas Market in Budapest is also very popular among tourists. It is located on Vörösmarty Square, in the heart of the city. In this extraordinary period, the festive atmosphere can be felt in all the streets, beautifully decorated and illuminated. Visitors are especially delighted with the Chain Bridge over the Danube, decorated with a garland of colorful lamps.
What awaits us here? Dozens of wooden booths where you can buy hand-painted Christmas tree baubles, woolen scarves and hats, as well as porcelain candlesticks and beautiful ceramics. The aroma of traditional Hungarian cuisine looms over the entire fair. Tourists enjoy treatment, smoked meat and bigos seasoned with cream and hot peppers. Also popular are fried rántott sajt cheese, goulash soup and home-baked Kürtőskalács.
For Christmas to our neighbors - Slovakia
If we want to feel the atmosphere of Christmas before Christmas Eve, we can go to Slovakia. The local fairs have the opinion of not only beautiful and offering a varied range of entertainment, but also relatively inexpensive. The largest ones are held in Bratislava and Košice - both cities are worth visiting, the more that the first is the capital of the country, and the second is the European Capital of Culture 2013.
Both the Christmas market in Bratislava and the Christmas market in Košice will run until 23 December. In the capital, there are stalls on the Main Square, Franciszkański Square and Hviezdoslav Square. You can buy wicker figurines, dolls made of corn leaves, embroidered tablecloths and traditional Modra ceramics. Seekers of regional flavors can see pagaczami (pork rind cakes) and potato pancakes stuffed with cabbage or goose liver, known as lokshes. In Košice, on the other hand, we will try delicious punch.
This is just a fraction of the places you can visit before Christmas. Several dozen of them are waiting for us in Europe.
A writer by profession, a passion of a cat. One day he will see what is behind the Urals - good to Vladivostok. So far, when he can, he enjoys the sun of the countries of southern Europe. And it's also fun;)
Enjoyed reading this article? Share it!