A glass of wine by the Garda - Camping Village San Francesco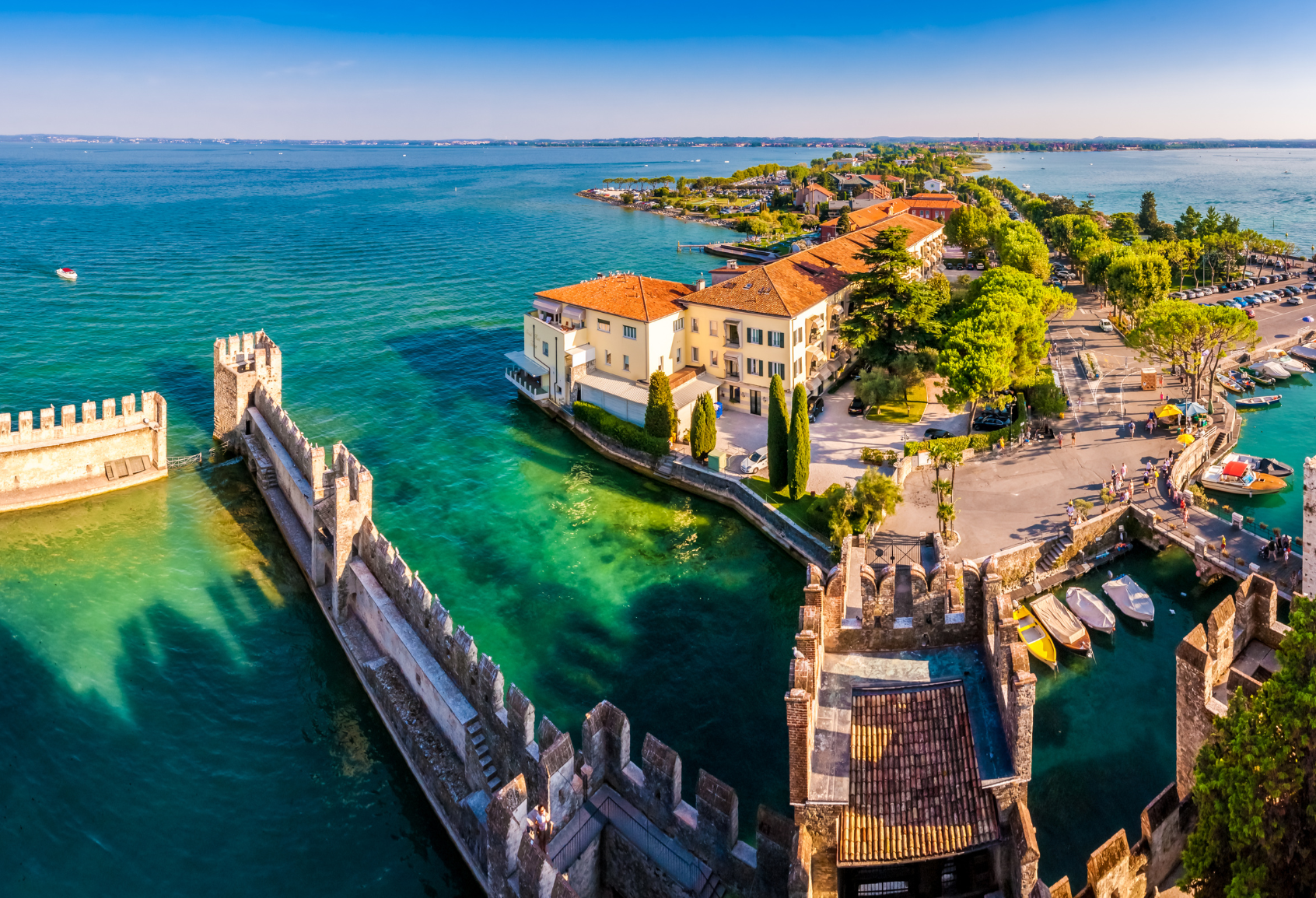 How about going to the Garda and spending at least a weekend there? Or longer? Taste the wine that the region is famous for, visit the vineyards and enjoy a drink from the gentle hills of Sirmione. Why not?
Garda tempts everyone, regardless of age and interests. Would you like to go for a swim or lie on a sun lounger? The largest lake in Italy will delight you with its beaches and, above all, with the cleanliness of the water. Do you love water sports? The richness of the offer will make you dizzy. Are you going to visit charming towns clustered by the shore? You will have a hard time choosing the must-see ones, because there are so many of them. Are you dreaming of visiting a vineyard and tasting delicious wine? You don't have to think about anything here. Come to Garda, and more specifically to one camping site.
Camping Village San Francesco - accommodation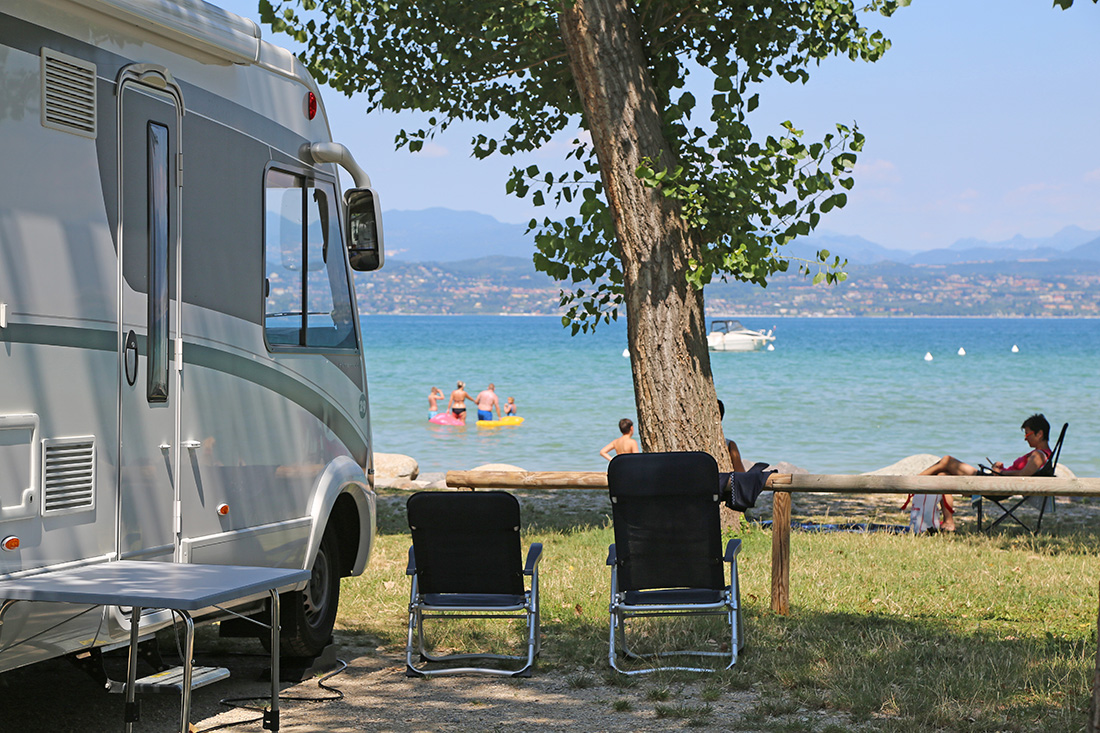 The mentioned facility is Camping Village San Francesco , a family holiday complex that has existed for several decades. It is in a great location - right at the beginning of the narrow peninsula of Sirmione. In the immediate vicinity is Desenzano, a popular tourist destination with a ferry port, many hotels and campgrounds. The area is full of various attractions for holidaymakers, and it is simply beautiful here.
From the beginning, the center has been in the hands of the same family. Although it has significantly developed and improved since the 1960s, you can still feel that the owners put a lot of emphasis on a family atmosphere. Guests have at their disposal a camping area with pitches for motorhomes, caravans and tents. They can stop at a lakeside position or a little further. The wide range of options includes both basic and extended standard pitches. You will surely find the variant that will suit you best.
There are also mobile homes waiting for vacationers - and this is what a special offer applies to them.
A proposal for wine gourmets - a trip for two
If a smile appears on your face at the very thought of a delicious dinner with a glass of regional wine, this is something for you. Camping Village San Francesco has prepared a unique package for people who want to rent a mobile home. It has set several deadlines on which it can be used. During this time, you will enjoy your stay in a well-equipped tourist facility in one of the most beautiful areas of Italy. But that's just the beginning of the adventure. As part of your package, you will visit the vineyard where the famous Lugana wine is made. You will be able to taste selected wines, as well as get to know the taste of extra virgin olive oil. Both wine and wine are produced on the spot.
Rest in mobile homes may last for a minimum of 4 or 7 nights. Where you will sleep depends on the type of cottage, when you arrive, availability of places, etc. You do not book a specific cottage in advance. You will only be assigned it when you are at the campground. In some cabins it is not allowed to stay with pets.
The package price includes access to numerous amenities, including swimming pools, a gym and a relaxation area.
Lugana D.OC. - the pride of the region
Let us devote some attention to the local pride, which is undoubtedly the wine from the vineyards of Lugana. These vineyards are located west and south of Peschiera del Garda and Sirmione. They stretch along the southern bank of the Garda. The beauty of the area means that you can expect crowds in the high season. Nevertheless, it is worth coming here at least once, just at this time of the year. It is not without reason that the vineyards are among the most beautiful places in this region of the Apennine Peninsula.
Lugana is covered with, among others a late-ripening variety called Turbiana, also known as Trebbiano di Lugana. The harvest usually takes place at the end of September and often lasts until mid-October. They produce white wines that are very popular. They are not very well known in Poland yet, but they have already won the taste of the tasters. They perfectly harmonize with the taste of fish and seafood, so they will be a great complement to a meal by the lake. They can be served with cheese, pasta, polenta or risotto. In addition, they fit well with white meat such as rabbit or chicken.
If you know the taste of Lugana wines, you will have a chance to come back to the campground again. And if you are unfamiliar, this is a great opportunity to change it.
gallery
A writer by profession, a passion of a cat. One day he will see what is behind the Urals - good to Vladivostok. So far, when he can, he enjoys the sun of the countries of southern Europe. And it's also fun;)
Enjoyed reading this article? Share it!