Active recreation at Camping Stella Maris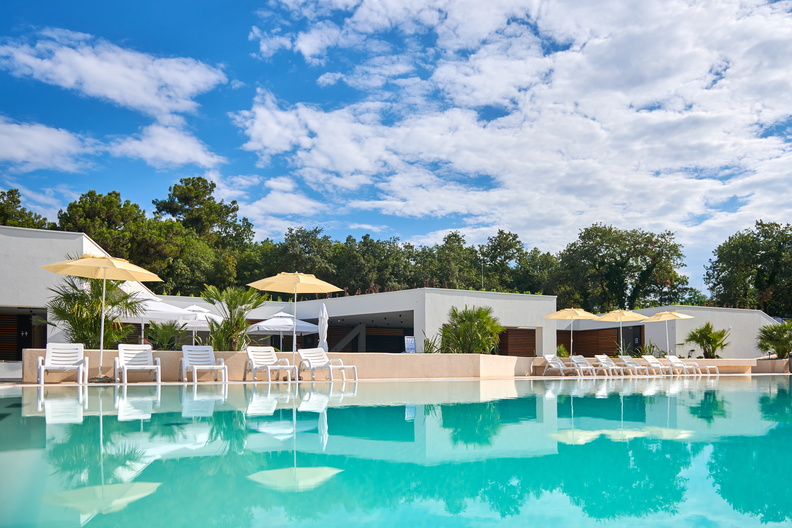 It does not matter if you are traveling as a couple, with children or you went on vacation with a group of friends. If you are vacationing in the southwestern part of the Istrian peninsula, it will be a great vacation. Welcome to Umag, a city famous for its love of tennis!
Right on the border with tiny Slovenia, on the westernmost tip of Croatia, there is a nice, well-equipped campsite. It belongs to the network of Istrian campgrounds Plava Laguna, offering tourists the highest level of hospitality. If you would like easy access to the attractions of this area, don't hesitate. Come to Stella Maris!
Sports activities at the campground
Some (and by no means a small group) believe that Camping Stella Maris is the best situated campsite of all in Umag. Surely it can be described by those who wish to enjoy local entertainment. Fans of active leisure love this resort. Tennis enthusiasts are particularly fond of him. The property is adjacent to the courts where the famous Croatia Open Umag tournament takes place every year. This is the time when tennis fans from all over the country and continent attract to the city.
But don't think that you will be bored here if playing tennis is not what you like to do in your spare time. None of these things. The Adriatic coast stretches just a stone's throw from the resort. The camping beach is long and quite narrow. It stretches along a small bay and pleasantly surprises with its sandy ground. This is a great place for the youngest, because it has shallows reaching far out into the sea. The little ones can play here as long as they can - of course, under the supervision of adults.
As for the water, the youngest guests also have a separate paddling pool for themselves by the large swimming pool. The pool itself is on the edge of the campground and is surrounded by a terrace full of sun loungers. If you prefer to sunbathe for free (this zone is payable), you can lie on the lawn next door. There is a bar and restaurant next to the swimming pool. There is also a covered terrace.
What has changed at the resort?
The location is a big advantage of the resort - Umag is approximately 2 km away from it. You can overcome them on foot, walking along the seaside promenade. In addition, a special train runs to the city. Picturesque beaches stretch nearby, including the aforementioned sandy one and the second, pebble one (Blue Flag status). If you are traveling with a pet, you have access to a separate section of the dog-friendly beach. It is located near the sandy beach, Pinia Beach.
It is worth noting that Stella Maris is a facility that has been completely rebuilt relatively recently. If you visited it a few years ago, be sure to go again. You will see how much has changed in it. Among other things, the plots were modernized to provide guests with even greater comfort. Almost 150 holiday homes have appeared. Fantastic playgrounds for children and a new swimming pool complex have joined the list of amenities. The restaurant and the reception were also renovated. It can therefore be said that it is actually a completely new camping.
Overnight at Camping Stella Maris
The area prepared for holidaymakers is appreciated not only by its size. There are gravel pitches with clearly delineated borders for guests. They are located along straight alleys, a large part of which is in a pine forest. You will have no problem choosing a place if you want shade. In a separate area, there are luxurious cottages where people who do not have a motorhome or caravan rest.
Undoubtedly, the camping works great as a place for families with children. In high season you will see a lot of them here, it can also be a bit noisy. No wonder - it's a very popular resort. You don't have to be a tennis fan to consider coming to this part of Istria. Who knows, maybe by watching the players, you will want to try your hand at the racket yourself? And if not, no problem. The property has plenty of other entertainment to offer. Don't be persuaded too long. Book accommodation in Stella Maris!
gallery
A writer by profession, a passion of a cat. One day he will see what is behind the Urals - good to Vladivostok. So far, when he can, he enjoys the sun of the countries of southern Europe. And it's also fun;)
Enjoyed reading this article? Share it!