Alpe d'Huez - the extraordinary Island of the Sun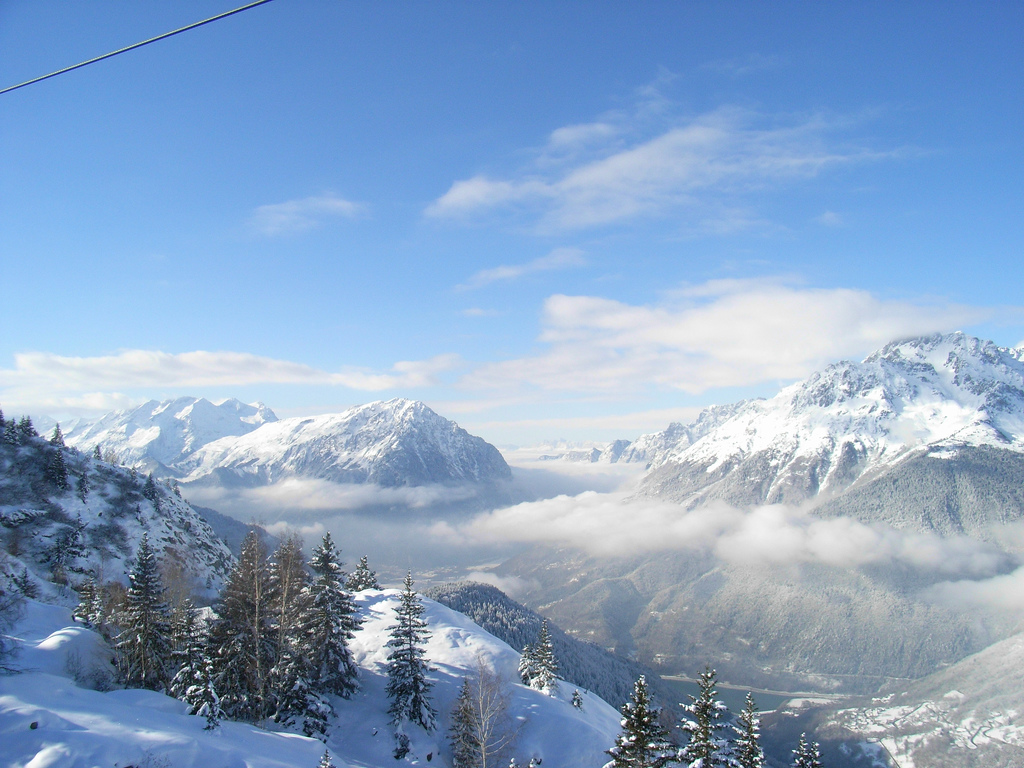 Alpe d'Huez is a place situated on a plateau at an altitude of 1,860 m above sea level. Due to the fact that its southern part is perfectly sunny most of the year, it is often called the "Island of the Sun". Excellent skiing conditions and tourist attractions attract to this place not only winter sports enthusiasts, but also tourists who appreciate relaxation close to nature and beautiful landscapes.
Alpe d'Huez is a ski region with a long tradition, since it was established in 1936. At that time, the first Poma-Lift ski lift was built here, which was designed by Jean Pomagalski, a French engineer of Polish origin, founder of the world's largest company dealing in the production of ski lifts and cable cars.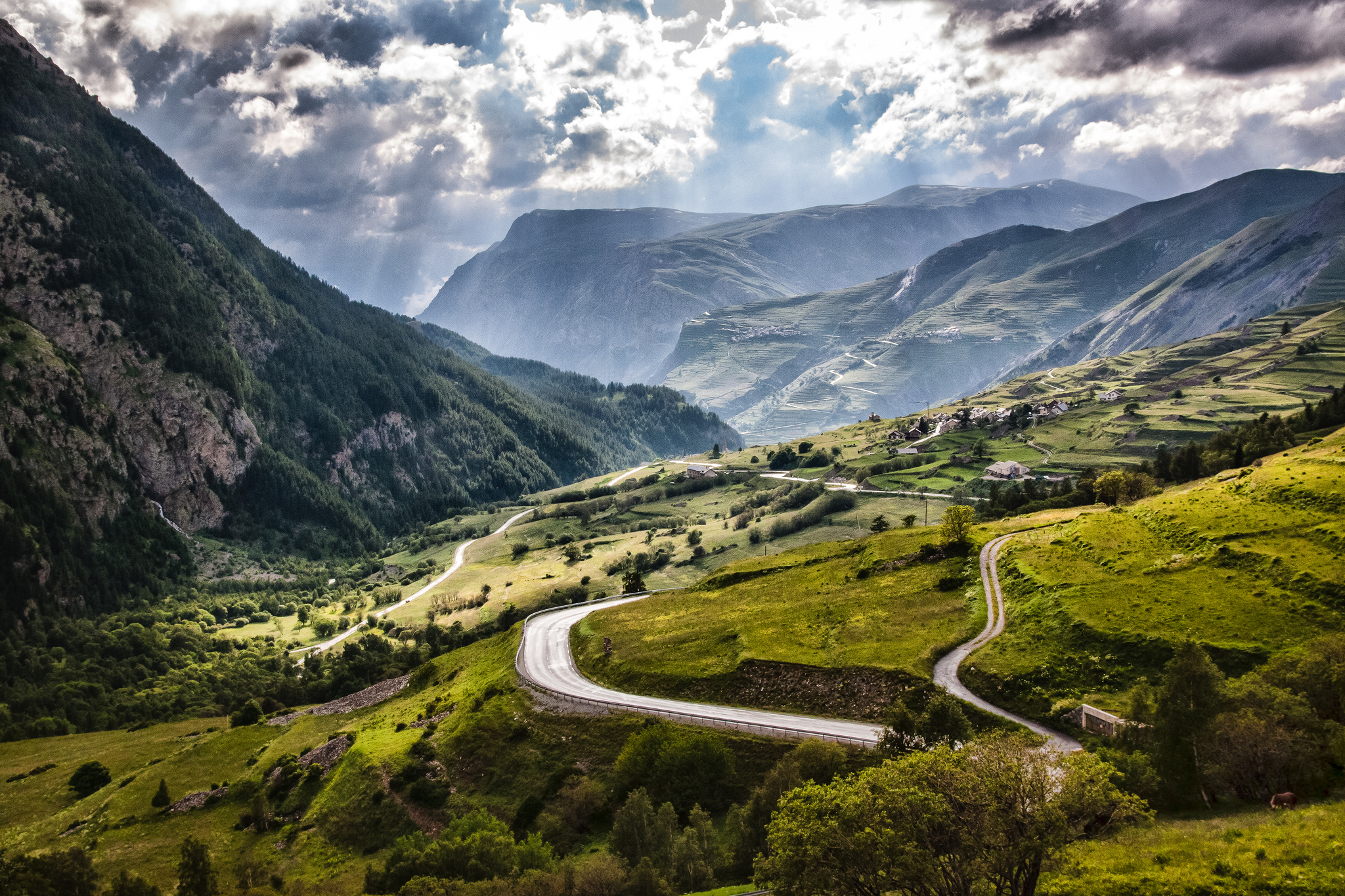 Alpe d'Huez is one of the largest ski stations in the northern French Alps. In addition to the town of Alpe d'Huez, it also includes smaller ski resorts such as La Garde, Villard-Reculas, Oz en Oisans, Auris en Oisans and Vaujany. The highest point in the Alpe d'Huez ski area is the glacier Pic Blanc (3,330 m). From its top, we can see the Mont Blanc, Mont Cervin and Meije massifs.
The longest ski run in Europe
The Alpe d'Huez resort has a well-developed ski infrastructure. This is mainly due to the connection of several resorts, thanks to which the town gained a huge ski area, covering a total area of 10,000 ha, including 250 km of various ski runs.
The ski areas are located at an altitude of 1120 to 3300 m above sea level . Therefore, you can find there routes with different levels of advancement . On the eastern side of the resort, there is the Signal Poma lift, which gives access to medium difficulty routes marked in blue and red.
In Alpe d'Huez there is also the longest slope in Europe - La Sarenne with a length of 16 km, as well as a black trail , the so-called Tunnel, only for the most skilled skiers. More difficult ski trails are located at an altitude of 2700 m above sea level. They can only be accessed using the DMC lift. At this altitude, there are two routes - the first of medium difficulty is marked in blue and red (Couloir - Chamois), the second is much more difficult and has a red color (Les Rousses).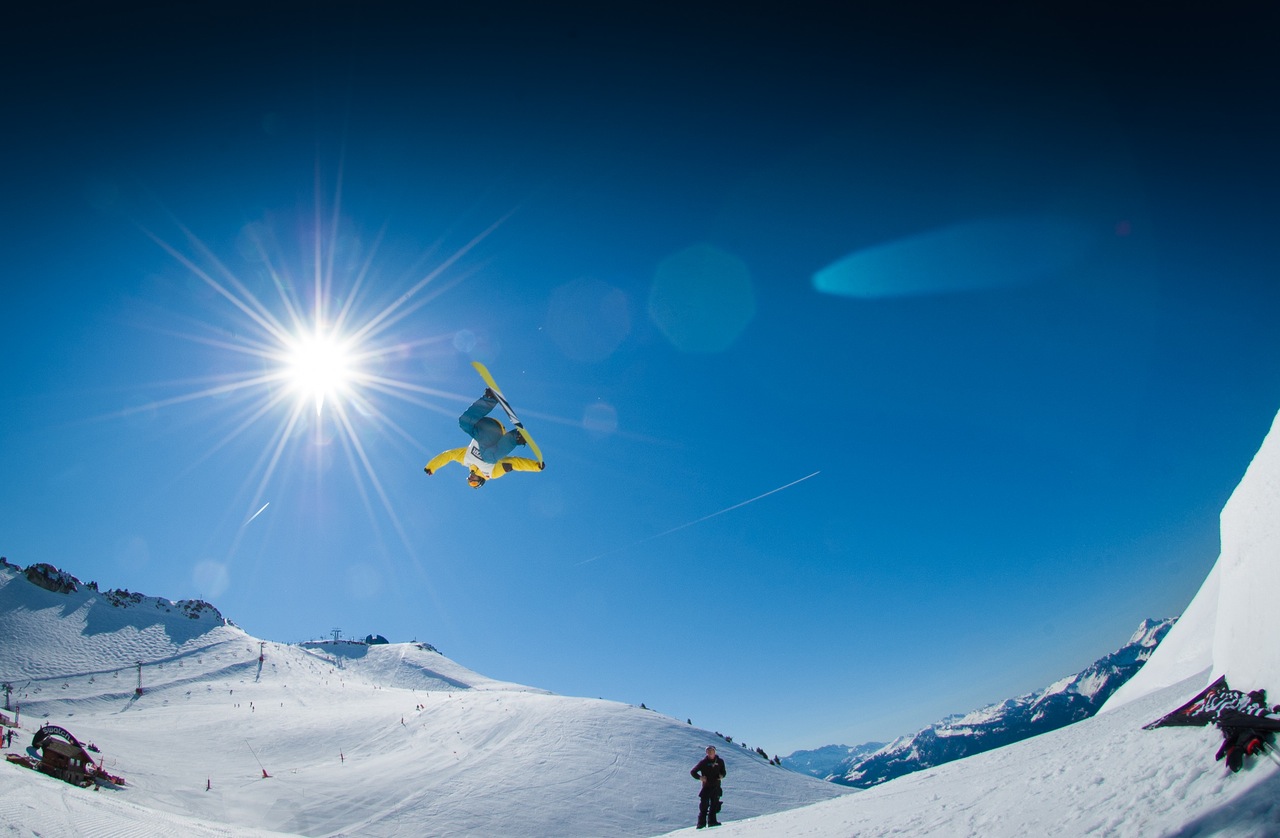 The Alpe d'Huez ski area also offers 50 km of cross- country skiing trails . The longest route adapted to this type of sport is 20 km - it is the La Boucle des Lacs trail. Fun parks for snowboarders with various attractive facilities are also available in the area, incl. 120 m long halfpipe or boardercross .
Rainbow has an interesting offer of skiing trips in this region. If you do not want to organize the trip yourself, you can decide to go with the office.
Alpe d'Huez is attractive not only in winter
In addition to the ski runs, Alpe d'Huez is also famous for cycling events . This is where the legendary 21 turns of the Tour de France, Megavalanche, Marmotte and the Dauphiné Libéré stage take place. Alpe d'Huez also offers attractions for mountain bikers - there are 130 km of downhill runs, as well as 135 km of cross-country trails.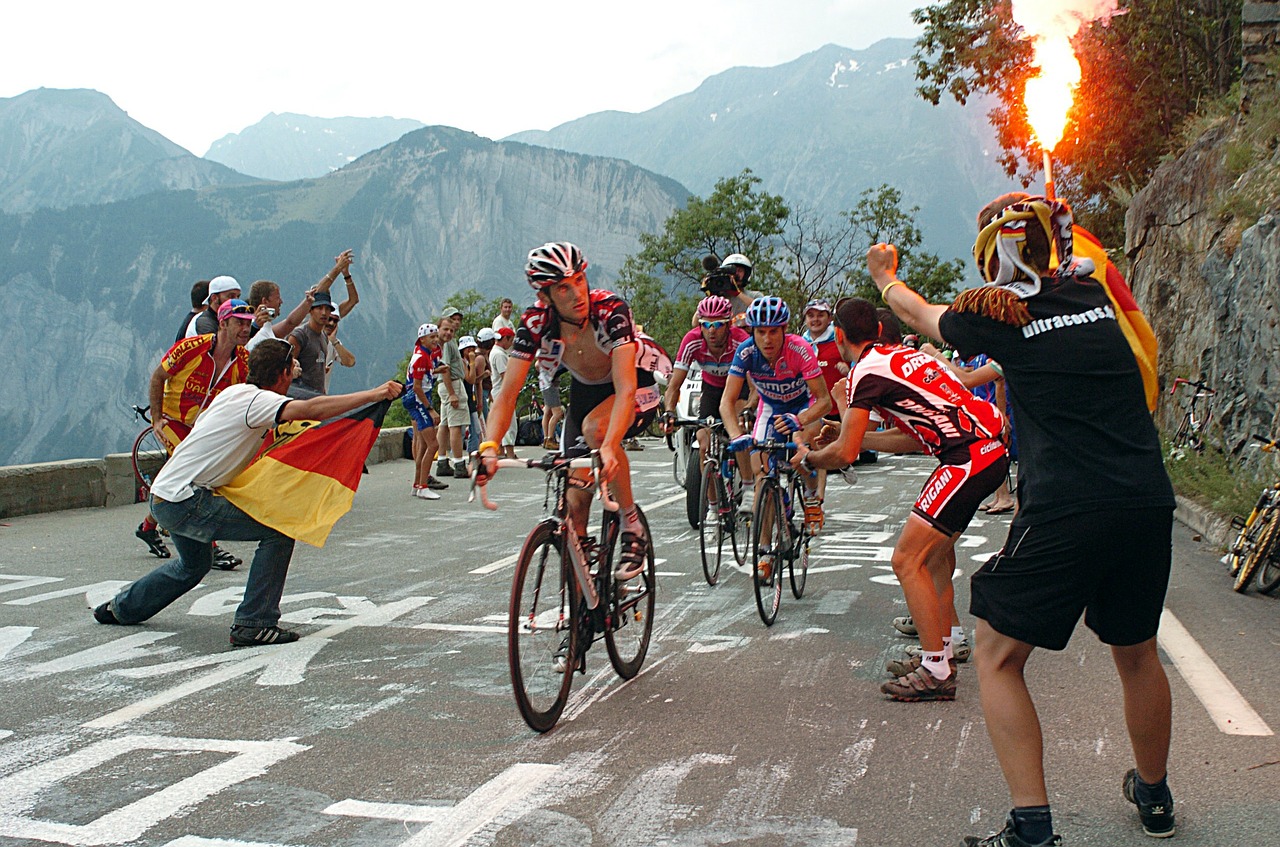 You can also practice other sports in the Alpe d'Huez area, including paragliding, via ferrata, horse riding, golf, etc. In the resort, guests can also use the indoor swimming pool, ice rink, tennis courts, gym and many other attractions (eg SPA and wellness).
Alpe d'Huez attracts more and more young people. In the center of the village of Quartier des Jeux, there are plenty of shops, restaurants and bars where you can not only eat well, but also have fun on the dance floor.
While relaxing in Alpe d'Huez, it is worth going to the ice grotto located at an altitude of 2700 m above sea level and entering the ice peak of Le Pic Blanc, where ice sculptures are an attraction. In the winter season, ice driving competitions are organized in the area, as well as enthusiasts of four-wheel drive vehicles. Alpe d'Huez is a perfect place to relax all year round, but the advantages and potential of this place can be fully used in winter.
Italy, Croatia, Spain ... are the countries I would like to come back to every summer. I like to discover new places, whether it is a bustling capital city or a quiet town on a mountain slope.
Enjoyed reading this article? Share it!