By camper over the highest viaduct in the world - the Millau Viaduct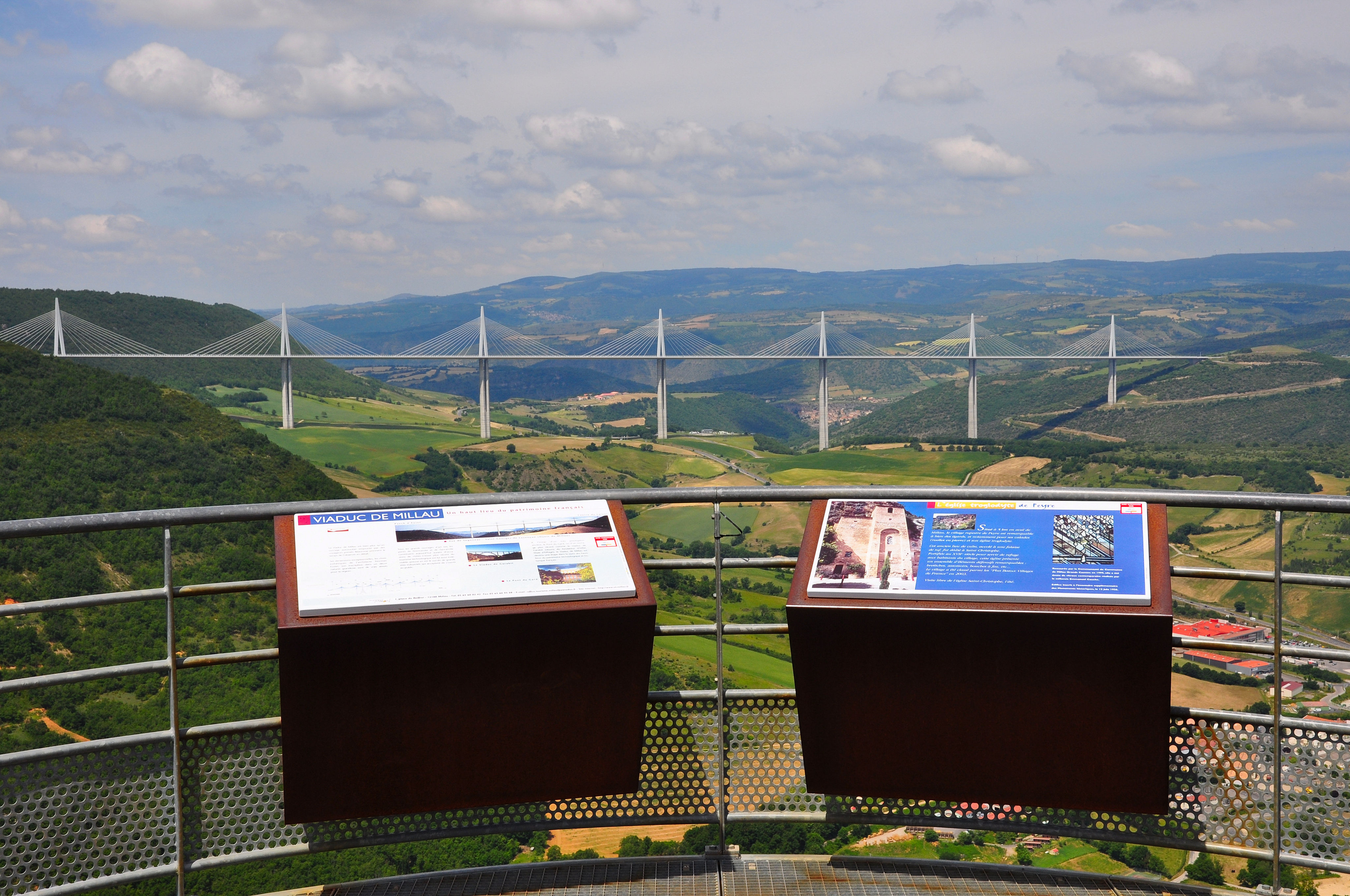 We put this task on the list to do before the end of life. This time our destination is the Millau Viaduct on the Tarn River , which is one of the greatest achievements of world engineering and a great tourist attraction in France.
It is located on the A75 motorway from Paris to Montpellier and towards Spain. Preparations for its creation took several years, but interestingly, the entire structure was erected in just three. The investment cost EUR 400 million. Most of the structural elements were created on land and then slipped over prepared places. For this purpose, 64 hydraulic cylinders were used, which moved the spans at the rate of 9 meters per hour for many days. 206,000 square meters were also used to build the bridge. tons of cement, and the weight of steel used in the construction is 36 thousand. tonnes, which is five times the amount used to build the Eiffel Tower.
Nearly 600 employees participated in the creation of the giant, who used the latest laser technologies, GPS, special asphalt and high-quality concrete as well as other innovative materials for their work, all in order to control the construction down to the centimeter.
The bridge is equipped with the most modern sensors, i.e. anemometers, accelerometers, inclinometers and temperature sensors for measuring and detecting even the smallest movements of pillars, as well as for measuring resistance to abrasion and tearing.
The total weight of the building is 290 thousand. tone
The construction attracts approx. 300 thousand people every year. people, and up to 50,000 vehicles pass on it every day.
He also has several European and world records to his credit:
- it is the tallest bridge in the world in terms of structure height.
- the crossing has the highest pylons in the world
- the highest bridge in Europe with the highest pillar, 341 m high
- its spans suspended over the Tarn River are the highest in Europe
The viaduct was designed by the French engineer Michel Virlogeux and the famous British architect Norman Foster, it is 2460 m long and 343 m high. The trip with this record holder costs 7 euros, and in the summer season, which ends in September - 8.90 euros.
There are also 7 viewpoints near the bridge from which you can watch the giant.
The viaduct was opened on December 14, 2004, and was opened to traffic on December 16, 2004.
"Yeah, it looks like ... You're crazy, you're crazy, you're crazy. But I'll tell you in secret. Only crazy people are worth something ..." Alice in Wonderland- Tim Burton
Enjoyed reading this article? Share it!