Campervan for the winter holidays! 5 interesting destinations for traveling by motorhome in winter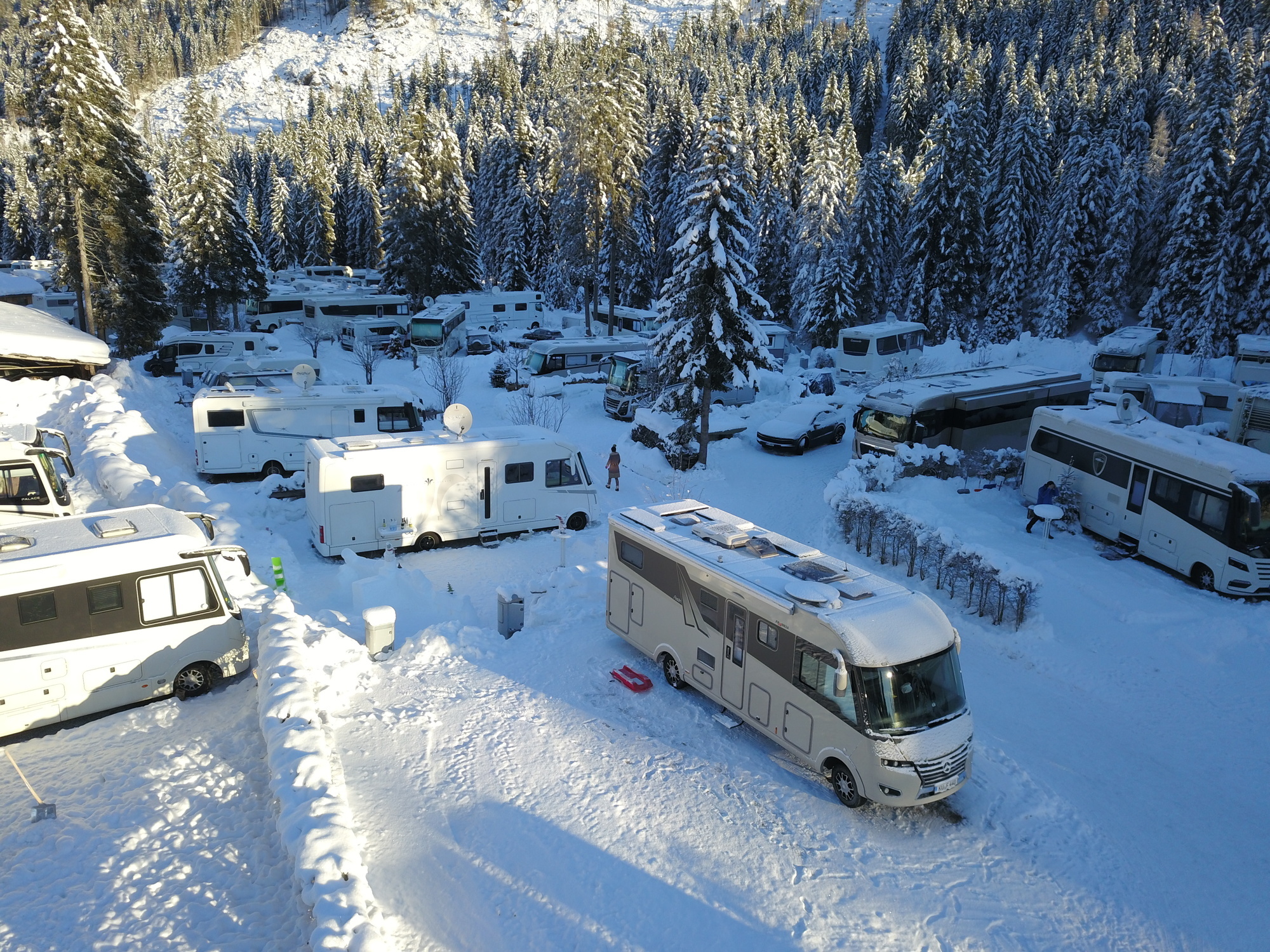 Would you like to go on vacation in winter, but you don't know if traveling by motorhome is a good idea? Today, more and more people are convinced to this form of recreation. And we also want to give you some ideas for such trips.
The fact that in winter you can go not only to skiing, but also to the beach, has been known for a long time. Just like the fact that you can go abroad for a weekend or for two weeks. Or find a nice spot in the country. You can choose sunbathing or skiing down the slope, relaxing in thermal baths or hiking along mountain trails. The choice is huge, as are the travel options. For our part, we recommend going on winter holidays with a motorhome. Below are five inspirations for a trip in the winter season.
Winter campervan trip to the Alps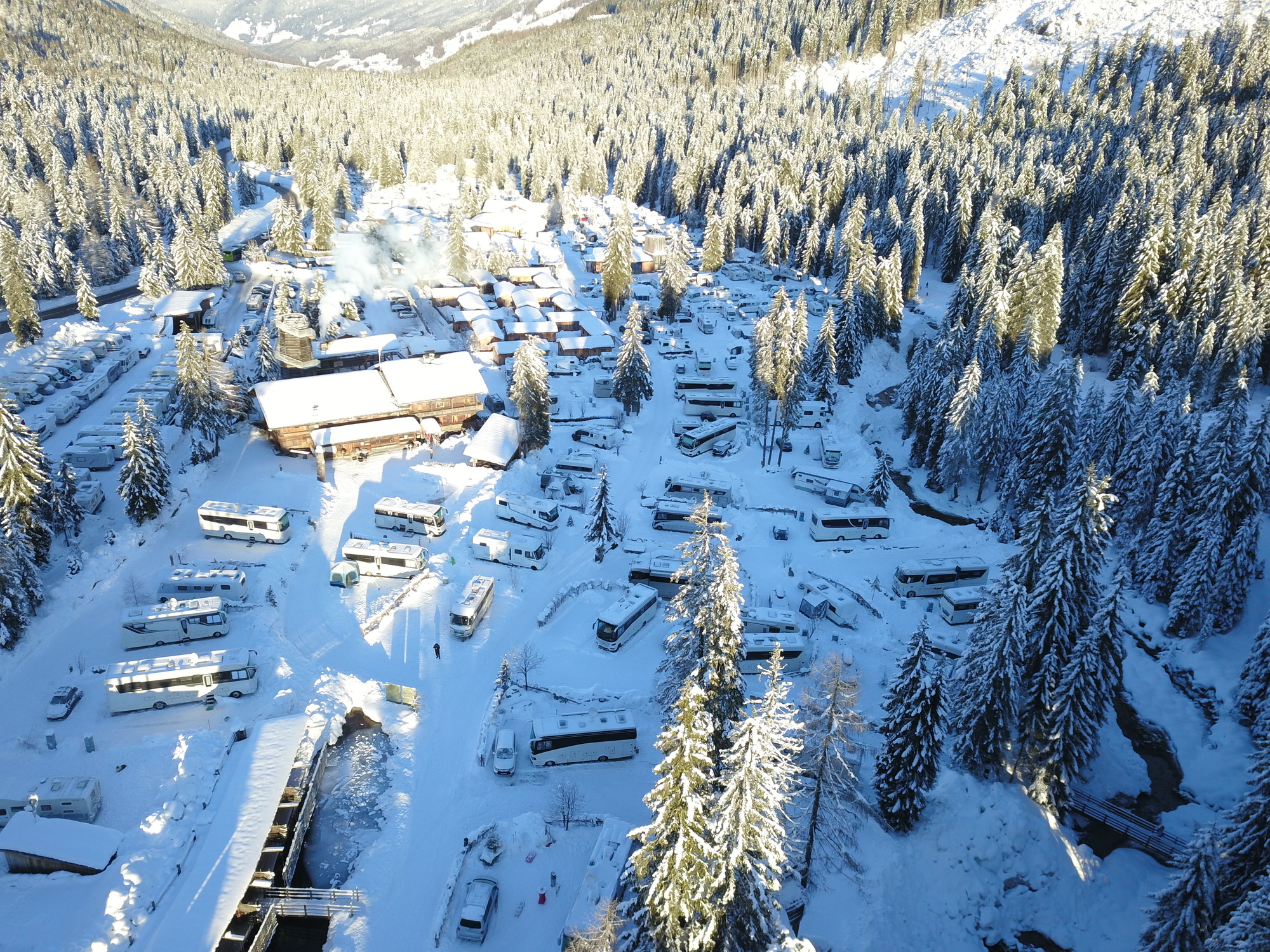 Let's start with the most obvious idea that comes to mind when thinking about winter. It is a stay where you can go skiing or otherwise spend time in the snow. Alpine resorts try to attract tourists in various ways. In winter, not only Austria, but also Italy, France and Germany become the destination chosen by thousands of winter sports fans. Luxury hotels and guesthouses await guests, but there are plenty of facilities for those who choose a campervan trip to winter campsites . You will stop the vehicle, if not at most, then at a really large number of ski resorts.
Austrian, French or Swiss campsites offer numerous facilities for winter campers. You can easily find a place near the slope, where there will be, for example, a ski storage room or a dryer for shoes and ski clothes. You don't have to stay in an expensive hotel to enjoy the attractions of the Alpine resorts. You don't even need to have your own four wheels. A great solution (especially for independent enthusiasts) will be renting a motorhome . Take a look at our search engine and you will find not only campsites in the vicinity of the slopes, but also vehicles that will be perfect in winter conditions. We can offer many year-round motorhomes.
Holidays in a motorhome in the south of Europe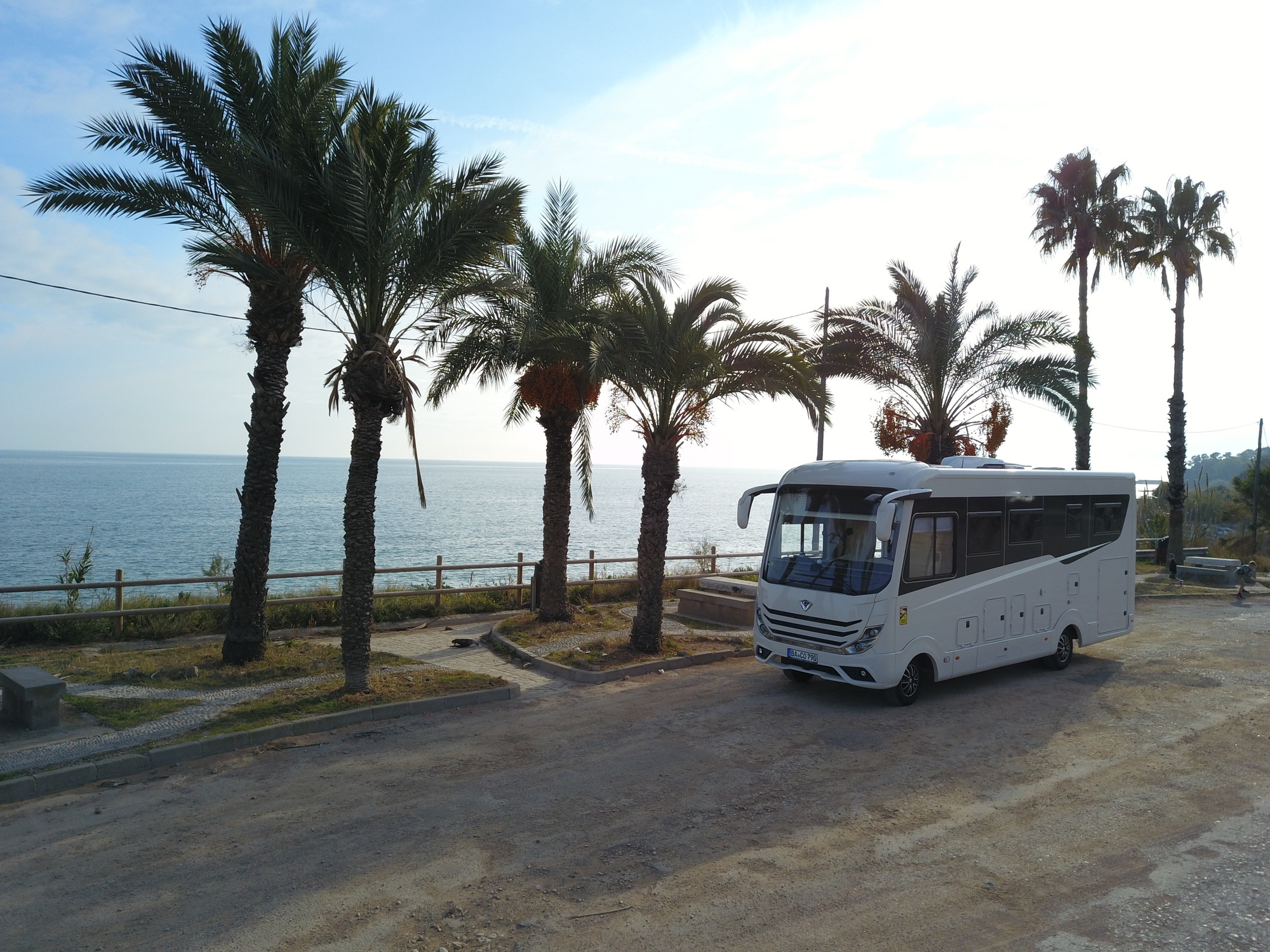 A completely different, but equally attractive solution is a trip to a place where winter is associated with warmth. After all, not everyone likes low temperatures and the snow crunching under their shoes does not necessarily tempt them to leave the house. Are you interested in camping in the south of the continent? For example, do you dream of relaxing in Sicily, Greece, Croatia or France? Nothing stands in the way of searching for a motorhome in our search engine, and then packing for the holidays. It is true that there will be no heat at this time of the year, but the south of Europe is a perfect destination for those who are looking for a golden mean. Not too hot, not too cold, and there are no crowds (because they are in mountain resorts). For many tourists, these are ideal conditions for relaxation, which is easy to understand.
In addition to less crowds, the advantage of winter trips to the south are lower prices. It is worth considering camping in Sardinia, the aforementioned Sicily or, for example, in Portugal or Spain. During your stay, you can rent a motorhome and visit regional attractions or organize a tour along the coast. You will be limited only by the time spent on winter holidays.
Winter trip in a motorhome to the neighbor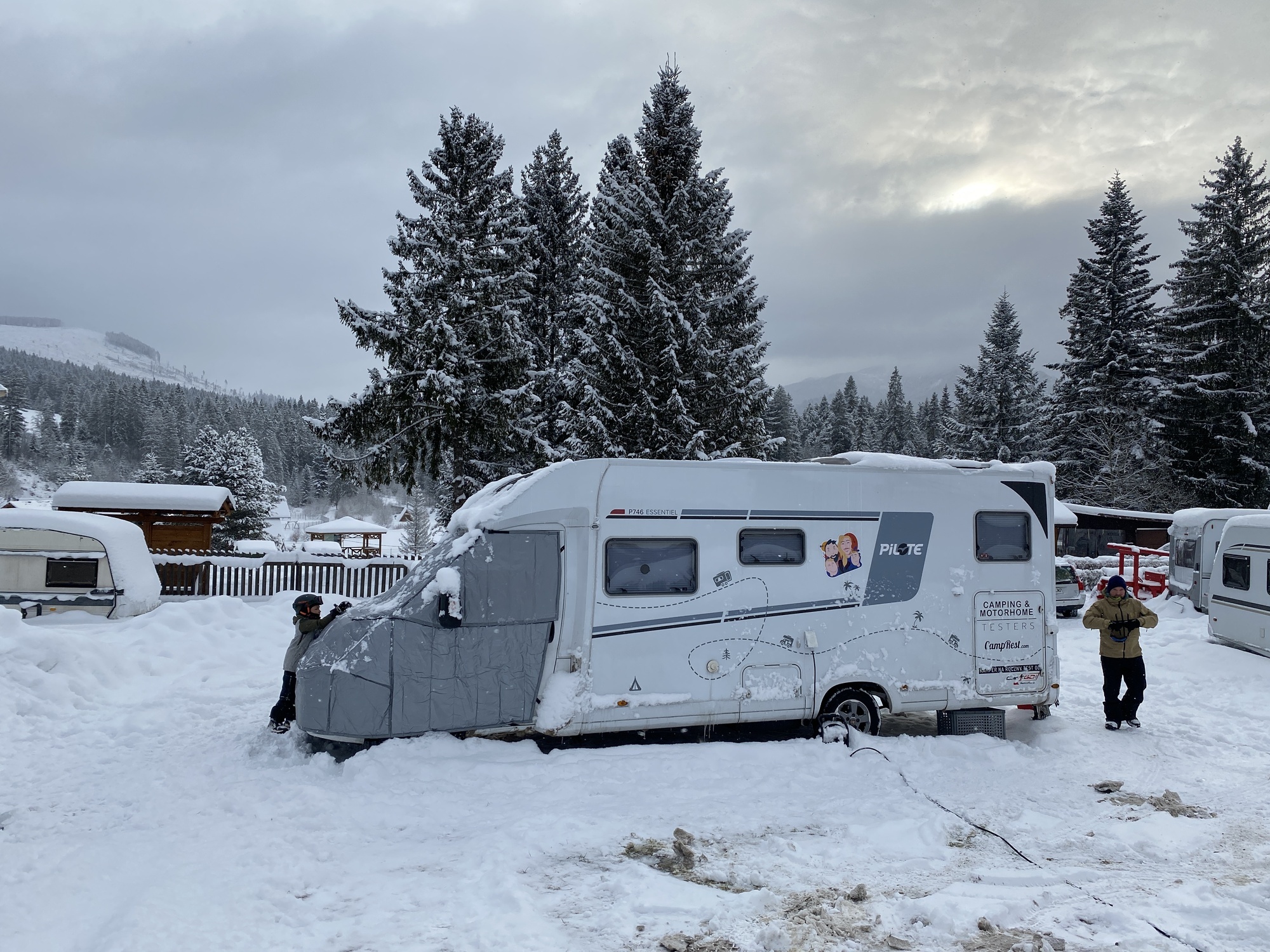 Now let's go back to snow, slopes, mountain peaks and skis, but this time closer. Although many vacationers think of winter when they think of names such as Zillertal, Ötztal or Arlberg, it is not necessary to go to the Alps in a motorhome. How about Czech ski resorts? They are perfectly adapted, attract with long routes, and even landscapes - although relatively close, are different than in our country. Špindlerův Mlýn, Černa Hora – Janske Lázně or Rokytnica are just a few examples.
Slovakia is also worth a visit. You can go crazy on it in the snow, and in the evening regenerate your strength in the thermal baths for which this country is famous. A motorhome trip to a campsite in the mountains to our neighbor will relax wonderfully, and it does not require many hours of travel through several countries. You can also jump only to hot springs and leave your skis at home. Tatralandia, Turcianske Teplice, Besenova and Piestany have already delighted many winter tourists.
Motorhome for winter holidays in Poland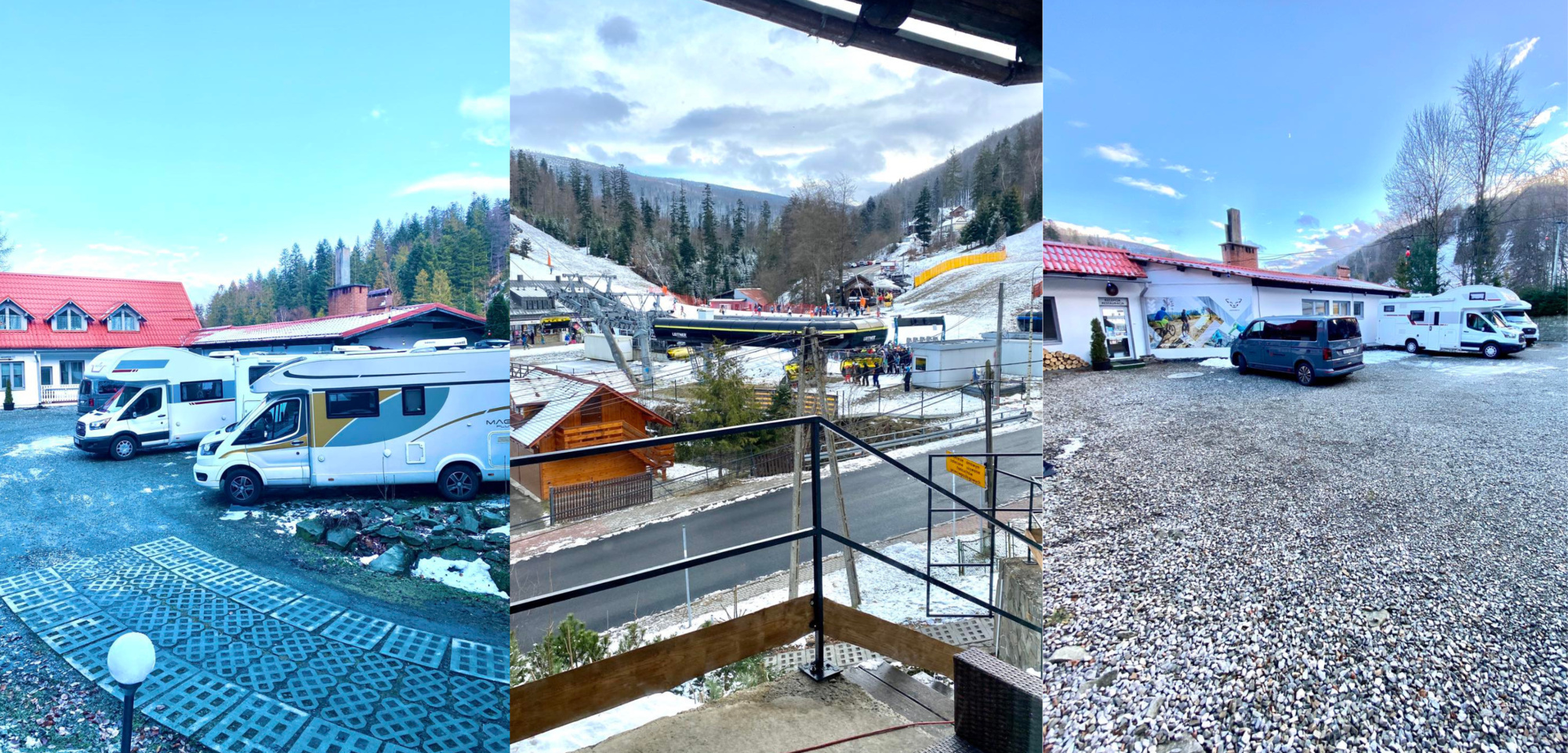 The last proposal is actually two proposals, because they are divided into two directions: north and south. If you want to ski down the slopes and use all the amenities available in winter, we recommend popular resorts. For example, in Zakopane you have several spots for motorhomes to choose from. If, on the other hand, you prefer to enjoy the silence, relax without the crowds, you will like an unusual solution - a motorhome standing by the beach. The Baltic Sea is capricious in winter, but it has its own charm.
To sum up, you can see for yourself how many possibilities open up to caravanning enthusiasts. If you have your own motorhome or are considering renting, you can go practically anywhere. Alpine resorts are waiting for guests with open arms, the resorts of southern Europe also have a lot to offer. In addition, we encourage you to pay attention to our neighbors, so often (and wrongly!) neglected. Treated as a stop on the way to further destinations. Speaking of winter trips, one cannot omit native objects - and here it is up to you whether you prefer the mountains or the sea. Regardless of what you ultimately choose, you will find a motorhome for such a trip on our website. Therefore, we encourage you to review the options available in the search engine.
long way!
gallery
A writer by profession, a passion of a cat. One day he will see what is behind the Urals - good to Vladivostok. So far, when he can, he enjoys the sun of the countries of southern Europe. And it's also fun;)
Enjoyed reading this article? Share it!