Camping and hotel for families with children in the Dolomites - Caravan Park Sexten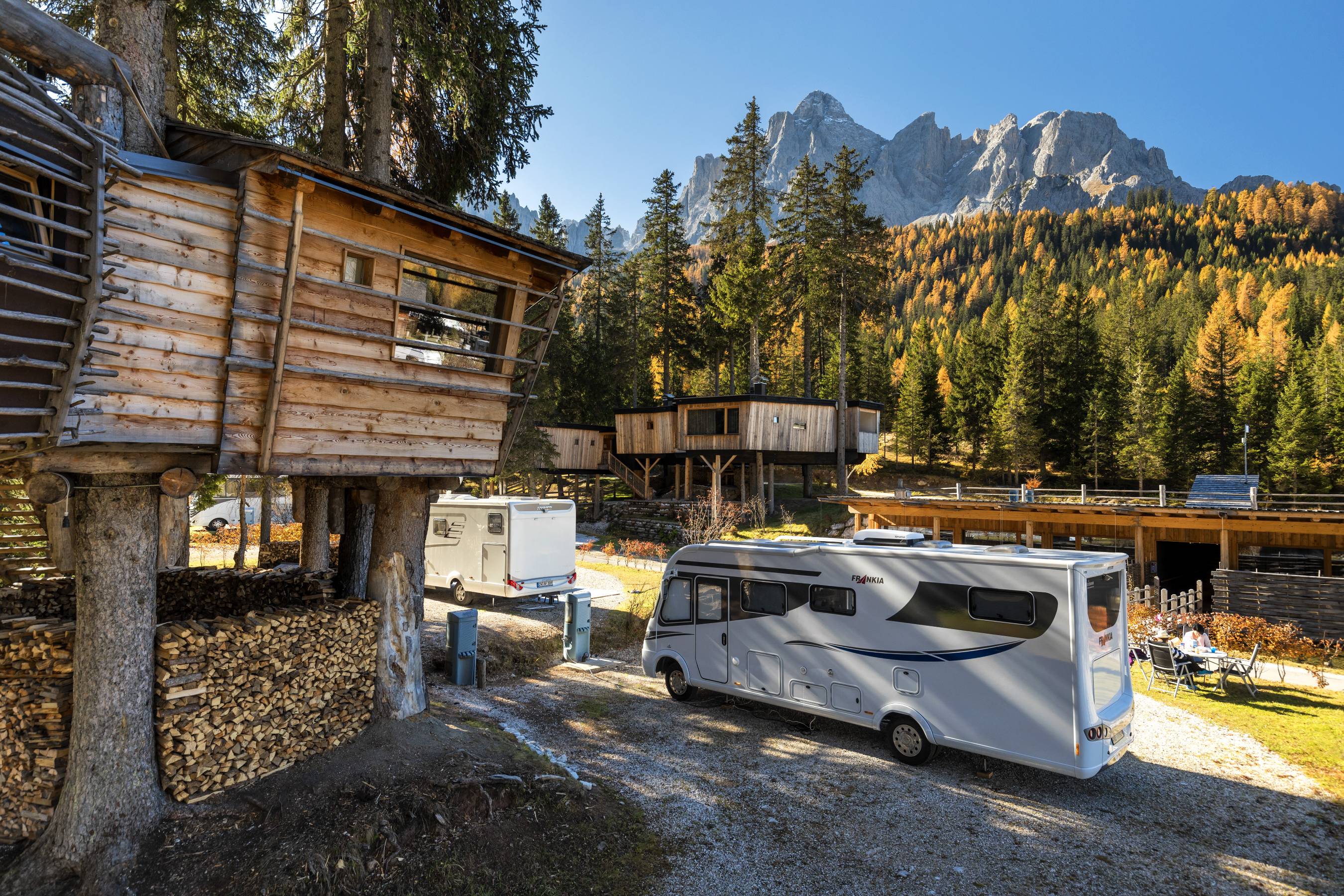 Do you remember when we were visiting Italy this year, we showed you a 5-star camping in the Dolomites with tree houses, in which there is no kitchen, but there is a sauna? Today I will show you this camping from a slightly different side - winter. Because it is a year-round camping with two high seasons - one in summer and the other in winter.
Camping and hotel in the mountains
Caravan Park Sexten impresses from the very entrance. It lies at the foot of the famous Tre Cime peaks or in German Drei Zinnen . The campsite is located in Italy in the province of Bolzano, but very close to the Austrian border - hence the two names for the same mountain. South Tyrol is a place where you primarily hear the German language and you can also expect cleanliness and order like in Austria.
You will be positively surprised how fantastically designed the whole campsite is. All the details are worked out in such a way that they harmonize well with each other. From the arrangement of plots and buildings to the smallest details such as fences or door and window fittings. Imagine that even the campground lighting is designed so that it does not stand out from the rest, eg the lamps illuminating the paths and electricity boxes on the plots are "hidden" in wooden logs. The design of the wooden elements is done by a separate employee who makes sure that the given wood matches the other elements on the campsite.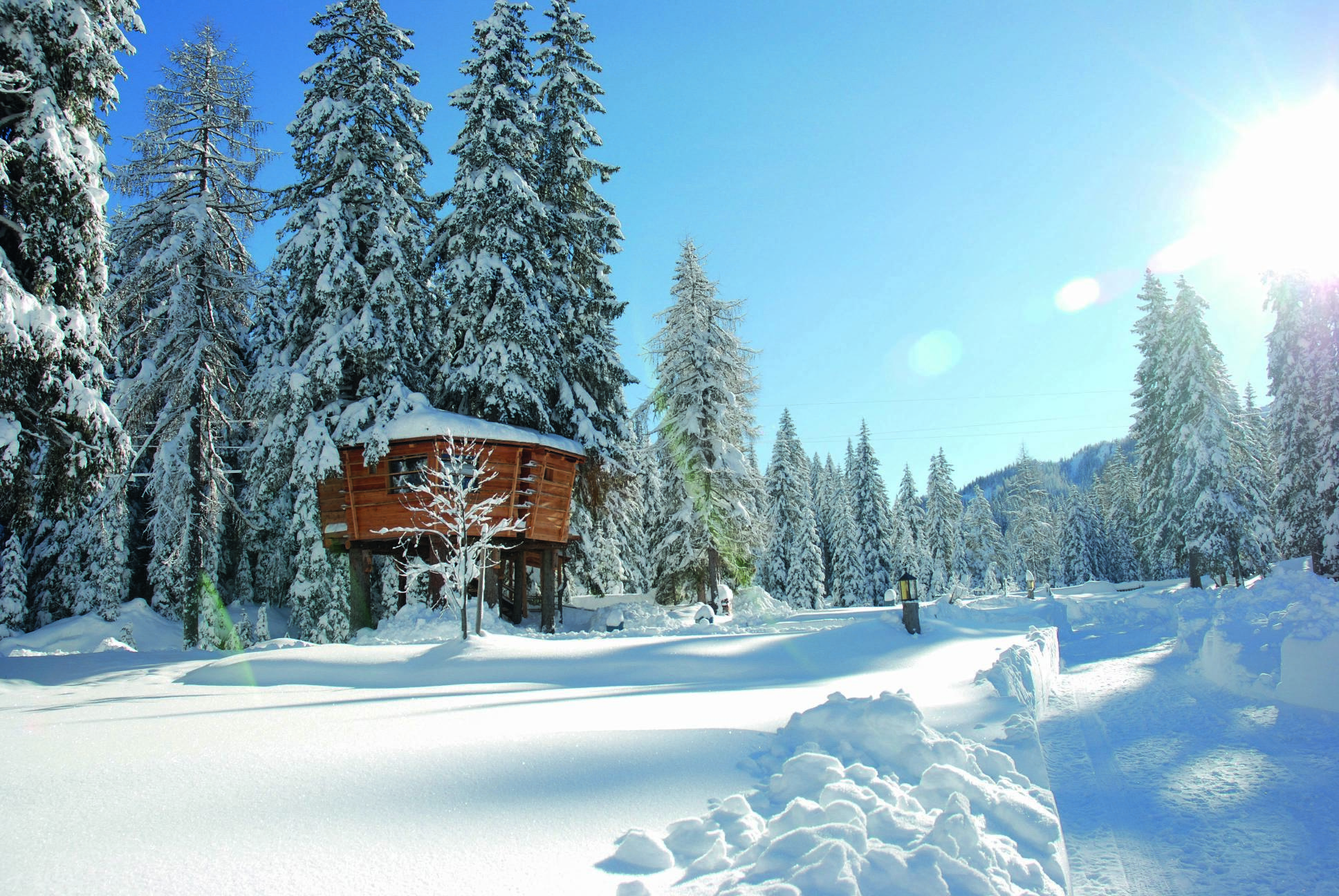 The owners care about the ecology of this place and the camping lives in harmony with the local surroundings. They use solar energy to power the entire facility, and in the SPA you will find treatments and cosmetics that use local minerals.
An interesting fact is that a few years ago the owner bought a wooden mountain chalet , which was intended for demolition. He disassembled them board by board and moved them several dozen km away to his camping site. The same owner has been running the resort for 40 years. He first set up a small campsite as a place to relax for caravan and campers owners. Now, in addition to standard plots, the place has hotel buildings, holiday homes, tree houses, luxury plots with private bathrooms, several restaurants and other amenities that I will write about later.
Camping and hotel with swimming pool
One of the amenities is an amazing SPA and wellness with pools with very hot water (31 ° C) where you can simply relax like in a large tub after a day outdoors.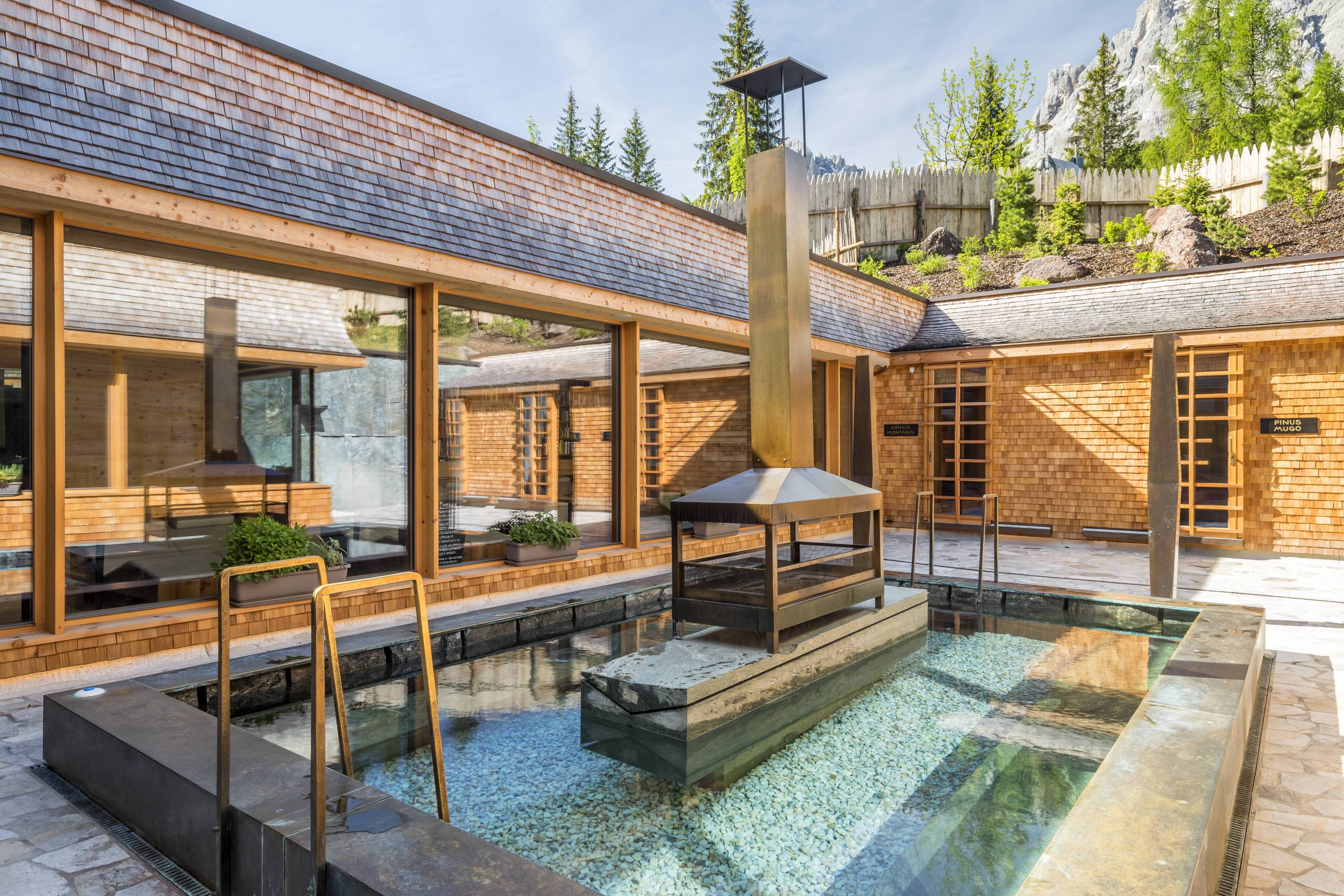 There is a large space by the pools where you can relax on the sun loungers. The swimming pool is open all day, and in the afternoon, in the SPA area, there is also an outdoor swimming pool with a fireplace. I am not able to list all the types of saunas inside, and in addition, new ones have been created this year! After leaving the saunas, you can even cool down in the mountain stream. Just be careful not to swim under the fence that separates part of the saunas from the restaurant part;)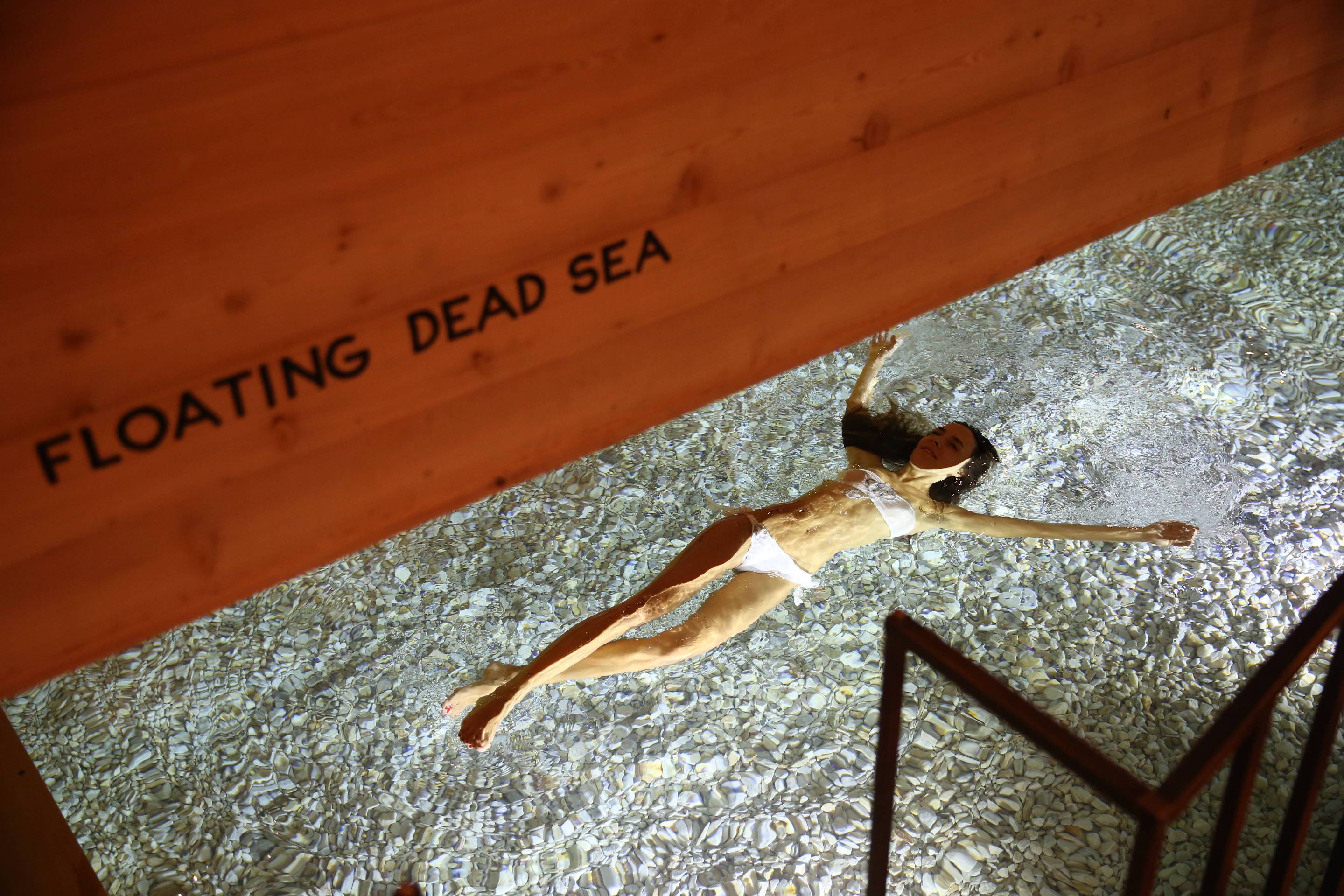 In this part of the facility there is also a gym and a small shop where you can buy natural cosmetics with local minerals made on site by the camping.
Attractions for children - will children be bored?
If you are afraid to go camping with children in winter, I can guarantee that you will be more comfortable here than in many apartments or hotels. Let's start with the fact that there is a special club for children here, open daily from 10am to 6pm. There are tons of toys and games. There is always an animator who runs different art and music classes every day. If your child is independent, he or she may stay in this club without parental care. Every day at 4 p.m. in the club, films for children are shown in a real cinema. There is one downside to this place - our Maks didn't even want to go out for food;)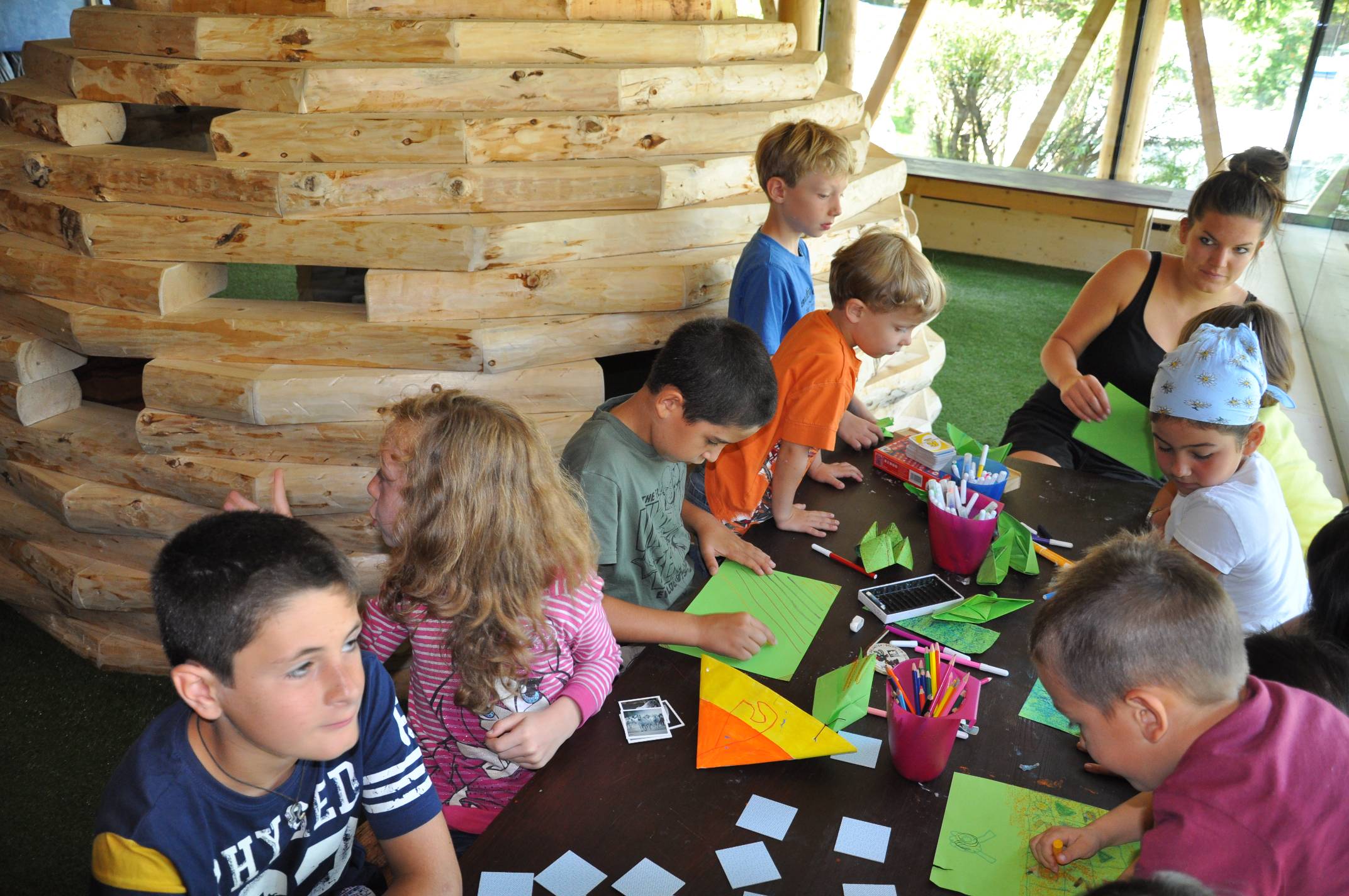 There is of course a swimming pool available to all guests for an additional fee. The water in the main pool is warm, and for the youngest children there is an additional small pool with even warmer water (34 ° C), in which there is also sand with toys!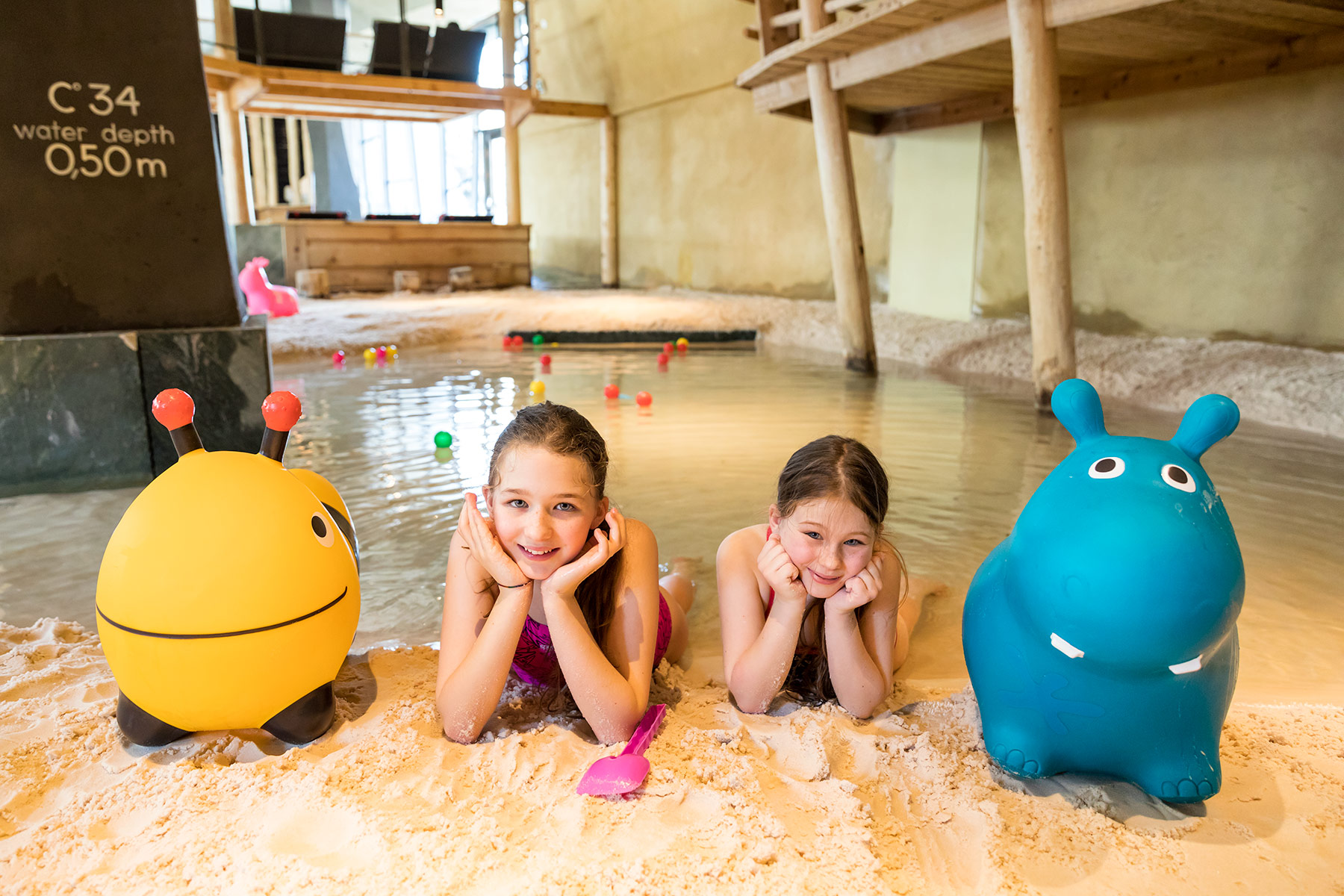 Once a week, between 1 p.m. and 3 p.m., children can also go to the sauna with their parents.
There is also a free climbing wall at the campsite.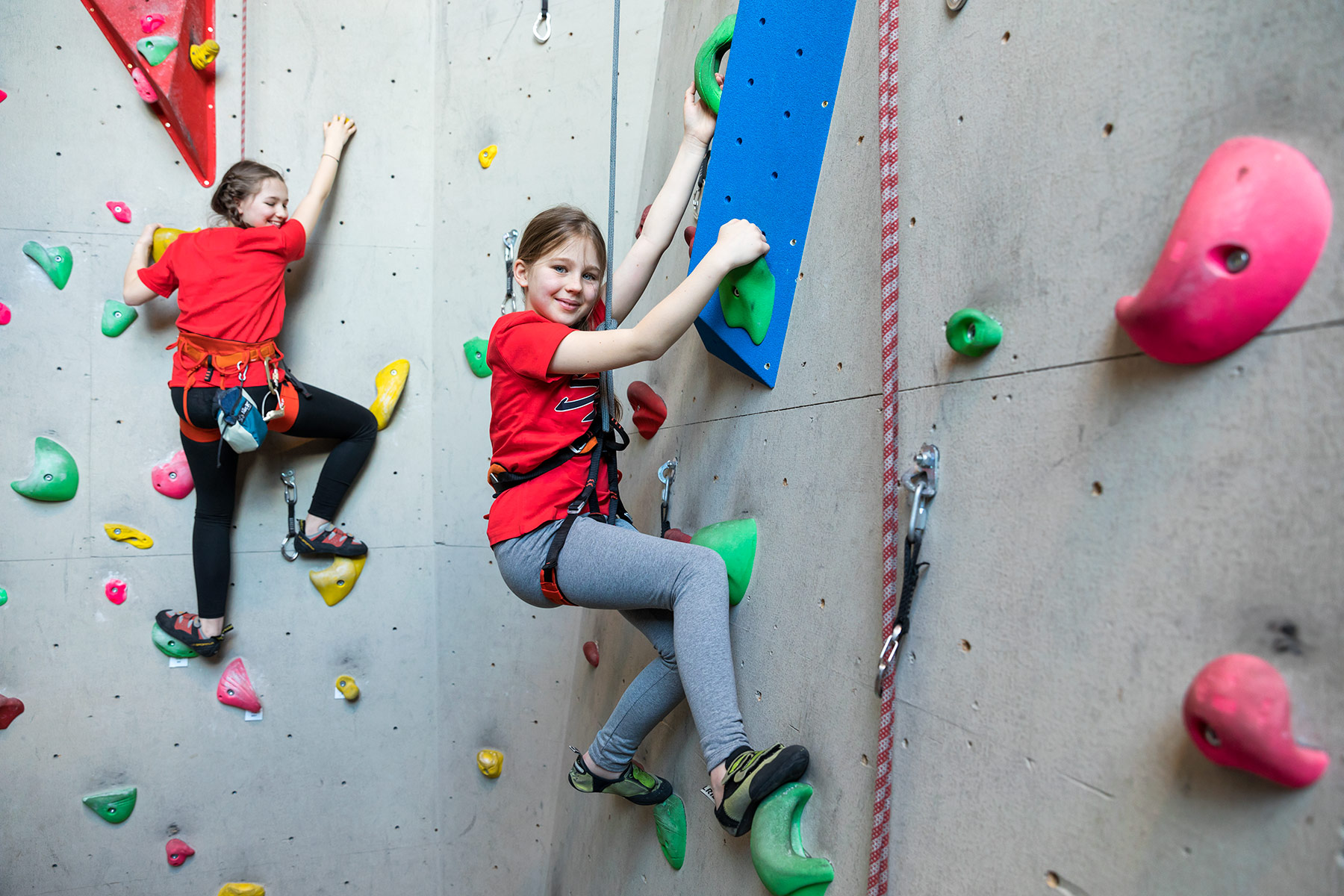 There are cross-country and hiking trails right from the campsite, so there is a lot of space for walks, even with a sports pram or a bicycle trailer adapted to be pulled on cross-country skis.
Bathhouses - where will I bathe?
Well, you already know that your child will not be bored, but you have concerns if you bathe these children at the campground? There are several heated bathing rooms all over the area, which are warmer than in your bathroom after entering the doorway. It's even warmer next. Shower cabins are huge and have a small vestibule where you can easily hang your outer garments. You can easily enter such a cabin with your child. Each sanitary building, apart from shower cabins, has cabins with only washbasins. Here, too, it is warm as in the shower, so you can easily change or dry off.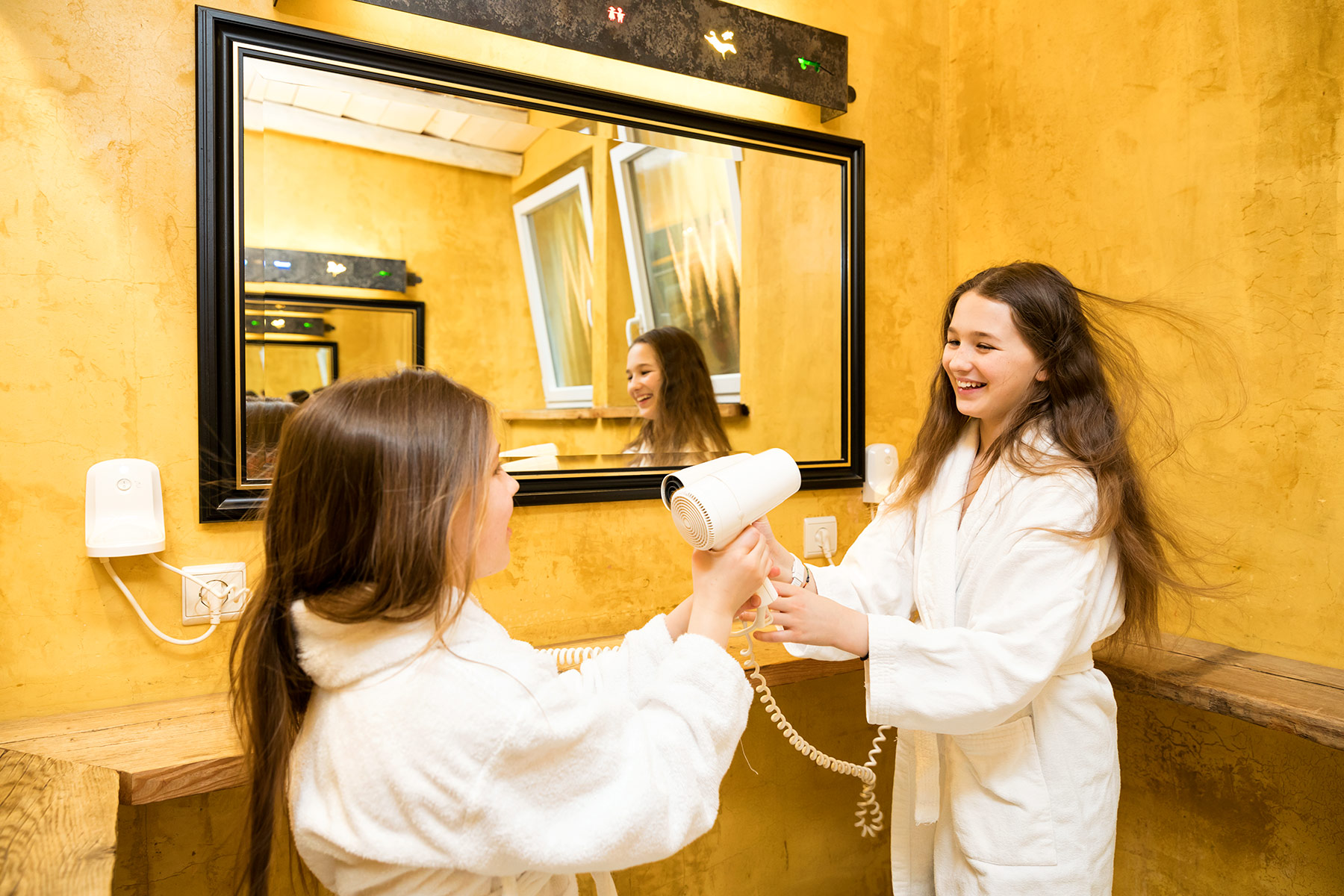 In addition, in each of the sanitary facilities there is a room for bathing and changing babies with a bathtub and a dryer, the so-called babyroom .
In addition, each guest has the option of buying a private bathroom , where you can keep cosmetics, towels, etc. throughout your stay.
Where to ski in the Dolomites?
The nearest ski lifts in the vicinity of Sexten are approx. 2.5 km away from the campsite and can be reached by skis along the river via a special slope. Unfortunately, you have to come back by ski-bus, but don't worry, the ski-bus runs all day and is free. In addition, in this region you can ski in as many as 6 ski resorts connected by one ski-pass with a total length of 110 km of slopes.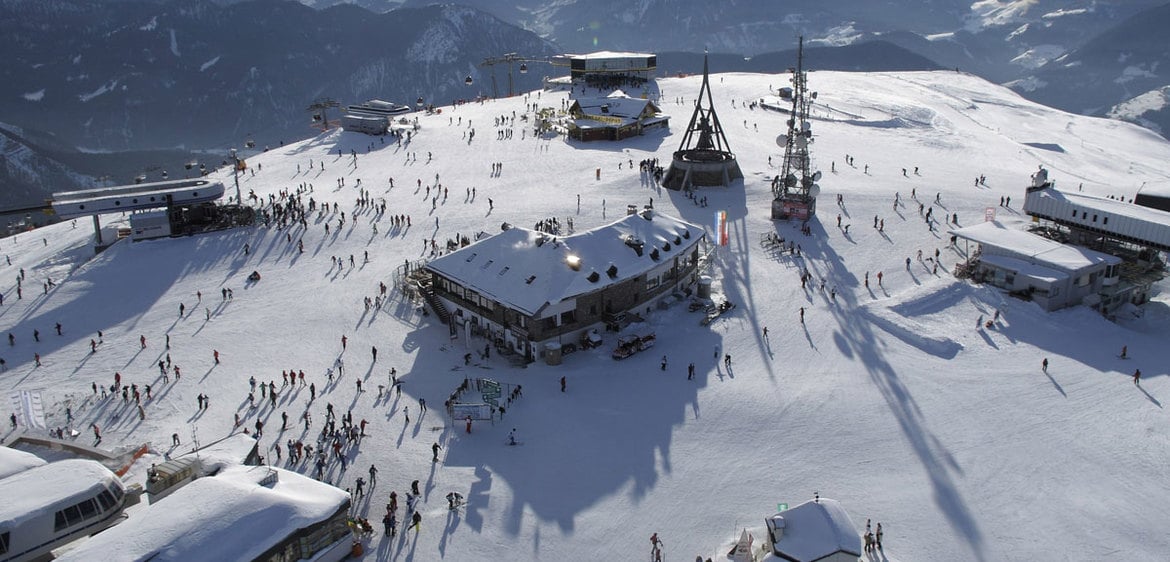 Where to keep your ski equipment?
The camping offers a special place to store sports equipment and clothes along with a drying room, so you don't have to worry about your clothes getting wet the next day. There are special rooms with shoe dryers in the holiday homes. Each house has its own room. The premium pitches have their own separate drying rooms and even their own bathrooms with bathtub, large shower and a terrace for relaxing.
What if I am not skiing?
Of course, you can go camping in winter if you don't go skiing or snowboarding. This region offers a lot of activities besides skiing. You can find out the details directly at the campsite and, for example, if you are interested in hiking in the area, you can even hire a guide or take a map and go on your own. If part of your family is skiing and you are not - you can go to them on foot and meet them on the slope in the restaurant.
You can rent snowshoes or winter electric bikes, fatbikes and even snowmobiles at the reception desk.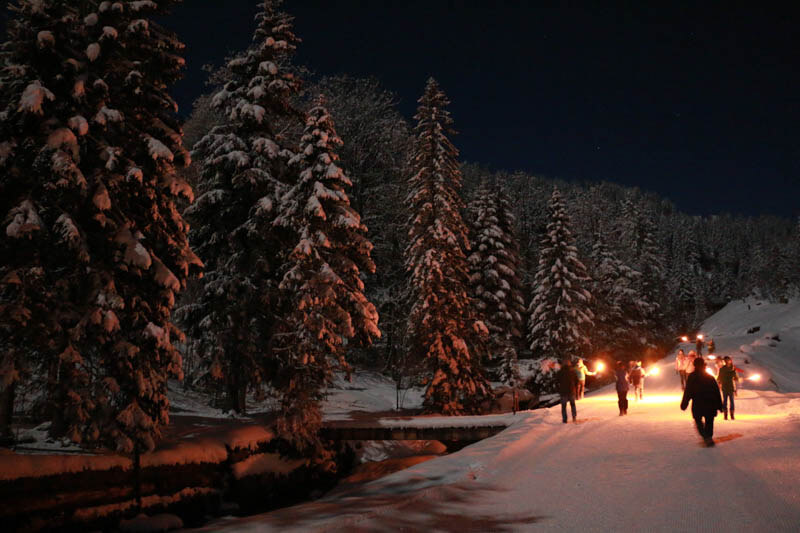 You can go to one of several nearby towns (San Candido, Bruneck) thanks to the Holiday Pass , which you will receive at the reception, you can use the train and bus for free in the area.
Upon special request, you can even arrange a helicopter or paragliding flight over the Sesto Helm area overlooking the Dolomites .
Do you want to go camping in winter?
So what? Did I convince you to go camping in the Alps for the winter? If so, write to us at [email protected] or [email protected] because this year we are organizing a camper trip to this 5-star camping . We already have the entire weekly plan, which we will gladly send you by e-mail. The plan is adapted to families with children and will appeal to both people who would like to ski or snowboard for a whole week, as well as those who prefer to do something other than just skiing.
The schedule of the day is written in such a way that there will be no time for boredom, and at the same time there will be a lot of time for rest and integration.
Do you want to know even more?



• Join our Facebook group -

Cool Camping


• Follow our profile on Facebook -

CampRestowy Facebook


• See how we travel as a family on Instagram. During our trips, it is here that we put the most reports from everyday life on the campground or in the camper -

CampRestowy Instagram


• See our YouTube videos, subscribe to our channel and give a thumbs up to the videos you like -

CampRestowy Youtube
We have created the CampRest portal for people who value freedom and travel on their own.
Enjoyed reading this article? Share it!