Camping Piani di Clodia - a pearl on Lake Garda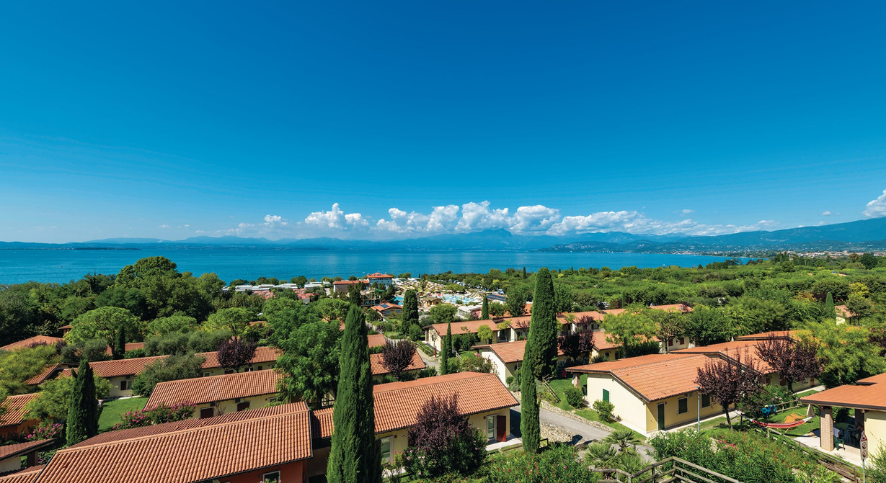 Italy is not only warm water and sandy beaches. It is not only the cradle of European history. It is also majestic mountains and crystal clear lakes. The most famous, visited every year by thousands of tourists, is located about 30 km west of Verona. Garda is famous for being the largest and cleanest lake in all of Italy . Loved by holidaymakers, for the crowd it is a must-see on the tourist map of Italy.
We wrote about places worth visiting in the Garda area here:
Romantic holidays on the Garda - Camping Piani di Clodia
Tourists visiting this region of Italy have a huge selection of accommodation of various standards. They can stay at a small campground or in a luxury complex. Those who prefer to rest in comfort gladly come to Piani di Clodia.
Relax on Lake Garda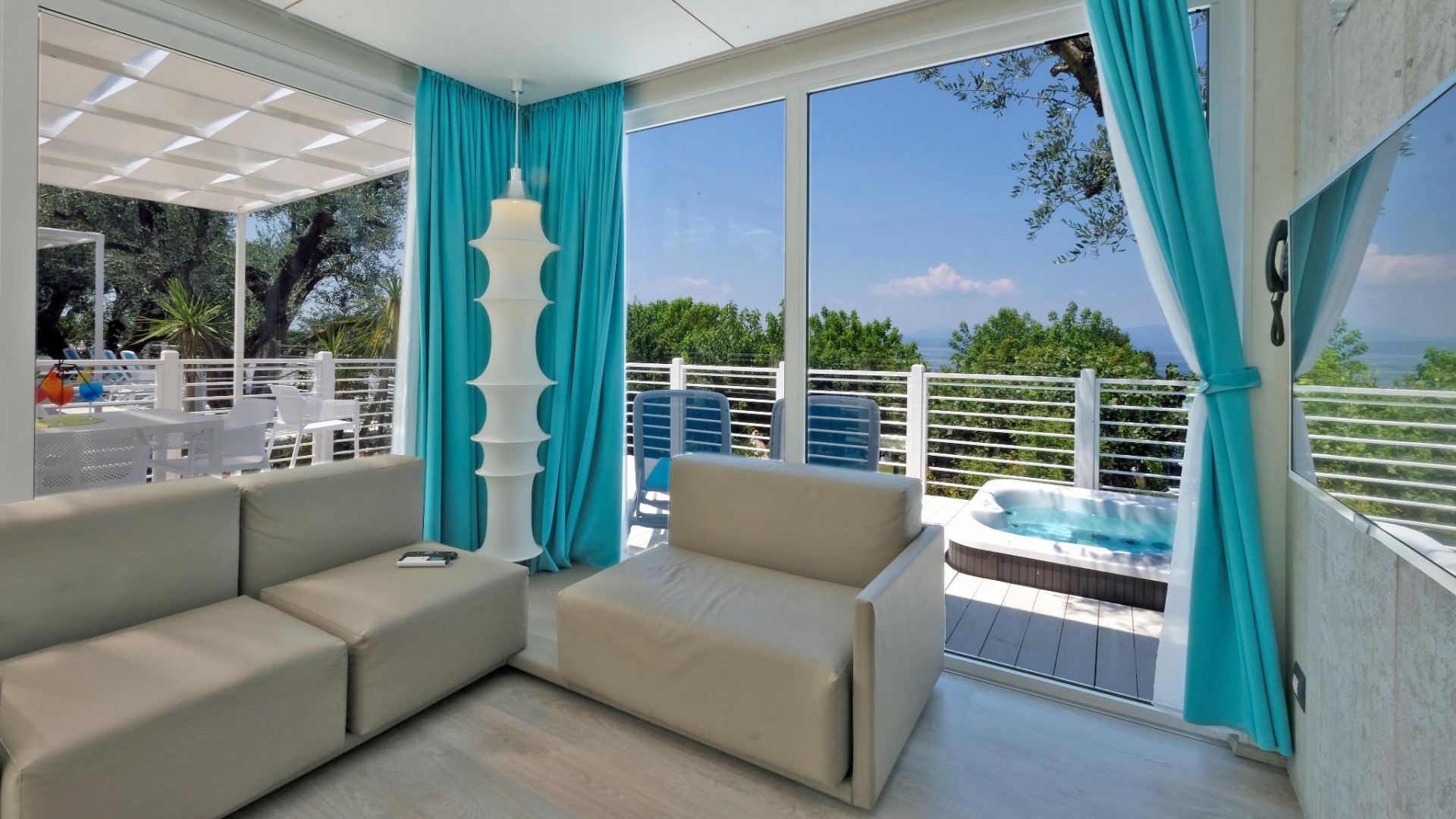 The center is located on the south-eastern shore of the lake, approx. 3 km south of the town of Lazise. For those who decide to stay, Camping Piani di Clodia offers a holiday on almost 10 hectares of land. There is practically everything you could want on vacation. The accommodation offer includes spacious maxicaravans, comfortable bungalows and modern glamping-style tents. Caravanning enthusiasts have pitches and places for a tent fully equipped and adapted for vehicles.
Piani di Clodia is the perfect place for both active rest and relaxation on a deckchair, blanket or armchair on the terrace. In addition, guests can regenerate or simply relax after a long day in the private mini spa (option requires reservation). A Turkish bath, jacuzzi and sauna await you. The standard offer also includes deckchairs and a tea corner - available all year round.
As befits a modern holiday complex, the resort boasts a swimming pool area. And not just any - it has prepared 7 swimming pools and a dozen slides for holidaymakers, of which 6 will appeal to lovers of sensations, and 12 are variants for the youngest. People who prefer blissful relaxation in the water instead of going crazy, will love 4 hydro massage zones and a jacuzzi.
The entertainment program available at the campsite also includes games organized by animators. If you like theater performances, musicals or dance parties, you will remember your holiday in this place with a smile for years to come. Or a year - because you will come back to Piani di Clodia on your next vacation.
Beach overlooking the mountains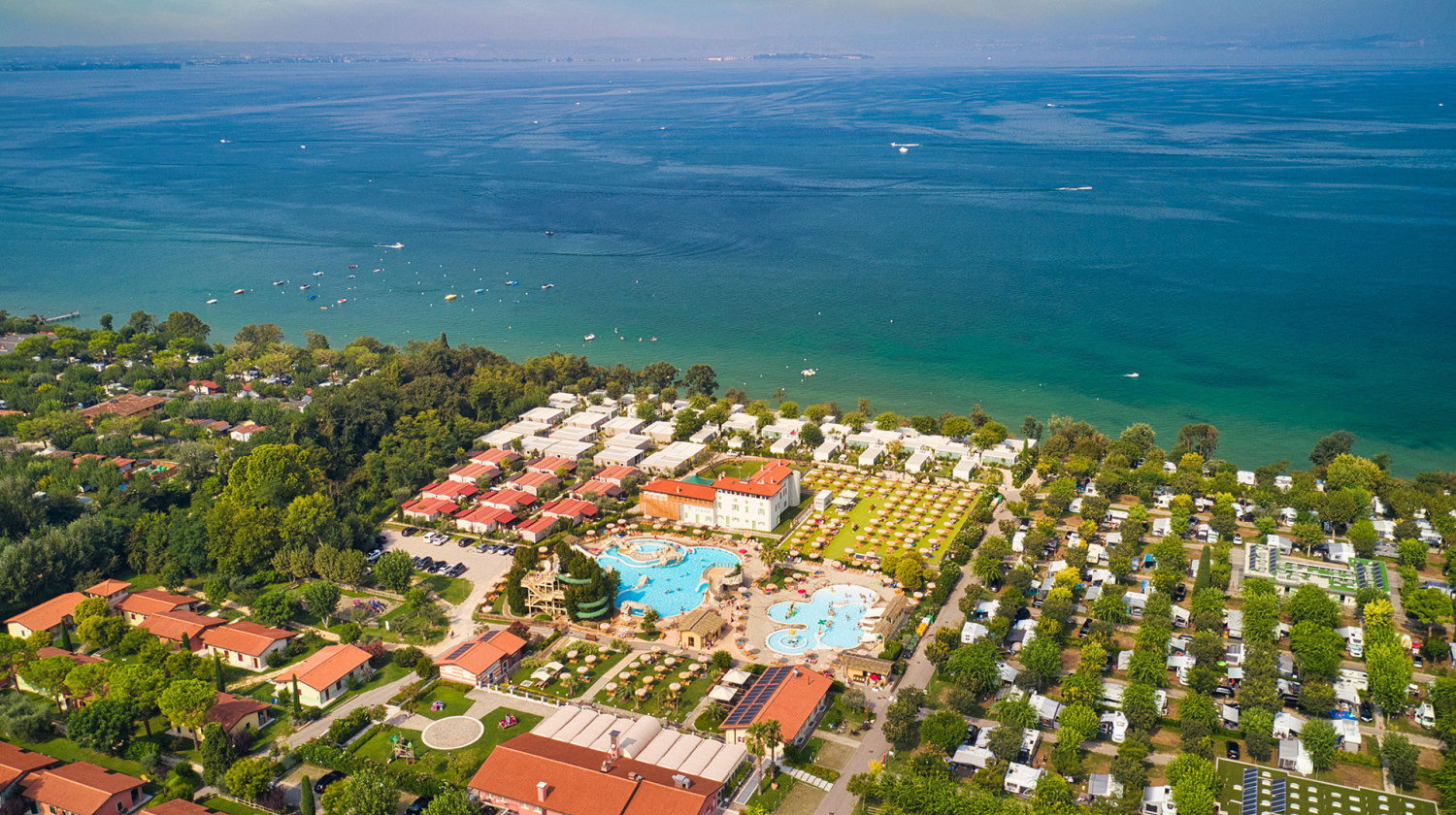 The colors of the Garda are delightful at any time of the day. The water surface glistens beautifully with various shades of green and blue. The surroundings of the lake are eye-catching regardless of the season, as is the whiteness of the snow-capped mountain peaks far to the north. The landscape has already charmed thousands of people, including many artists.
In addition to the amazing views, those relaxing in Piani di Clodia enjoy warm water of a unique color and over 700-meter-long beach. It is a perfect holiday destination. Those who want to rest can lie down on a sun lounger. On the other hand, fans of active leisure can rent a boat or a kayak or jump on a windsurfing board.
You can also spend time on land in an interesting way. The area is crossed by numerous walking and cycling paths, so there is no shortage of sightseeing opportunities. It is worth taking advantage of them, because it is really wonderful here. The climate is conducive to the lush development of Mediterranean vegetation - we can see cypresses, cedars and even palm trees here. We also recommend evening walks along the banks of the Garda, when the sun is hiding far to the west, on the other side of the lake.
Comfortable accommodation options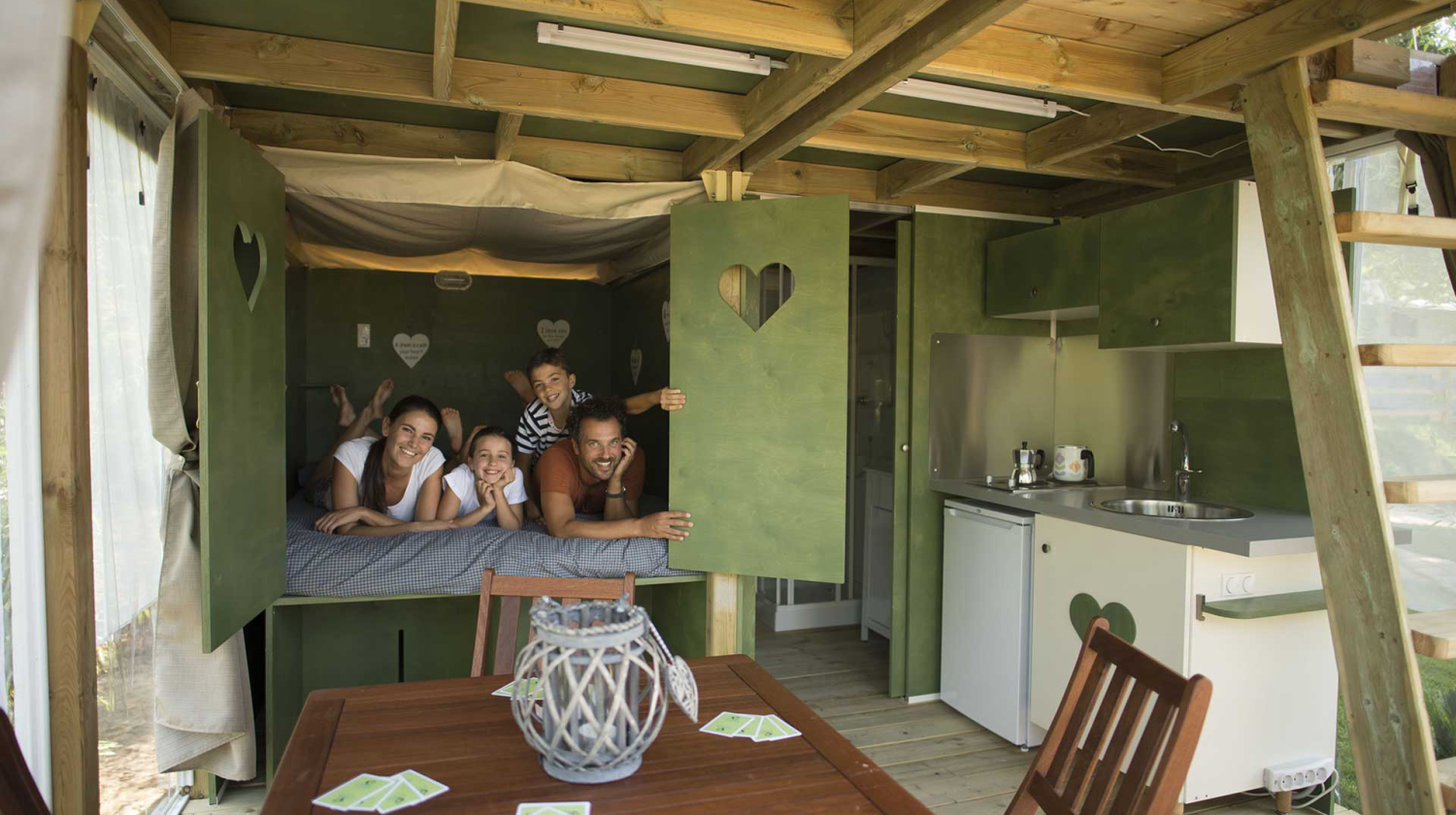 This five-star resort boasts accommodation options of the highest standard. Luxurious maxicaravanas await guests, which, depending on the variant, can accommodate 5 to 6 people. They are decorated in a style typical of the region, thanks to which the interior is not only cozy, but also very tasteful. The accommodation facilities are also ecological - modern bungalows are equipped with photovoltaic cells. If you wanted to stay in such a house, your group can have a maximum of 5 people.
In addition to comfortable caravans or bungalows, those who prefer relaxing in luxury have one more option - glamping. An exclusive tent sounds a bit extravagant to many, but you only need to see it to understand why so many people love it.
On the web you can find numerous comments about this center. Delighted tourists return to it more and more times, which confirms that it is worth getting to know it.
A writer by profession, a passion of a cat. One day he will see what is behind the Urals - good to Vladivostok. So far, when he can, he enjoys the sun of the countries of southern Europe. And it's also fun;)
Enjoyed reading this article? Share it!