Camping Sabbiadoro - holidays in Italy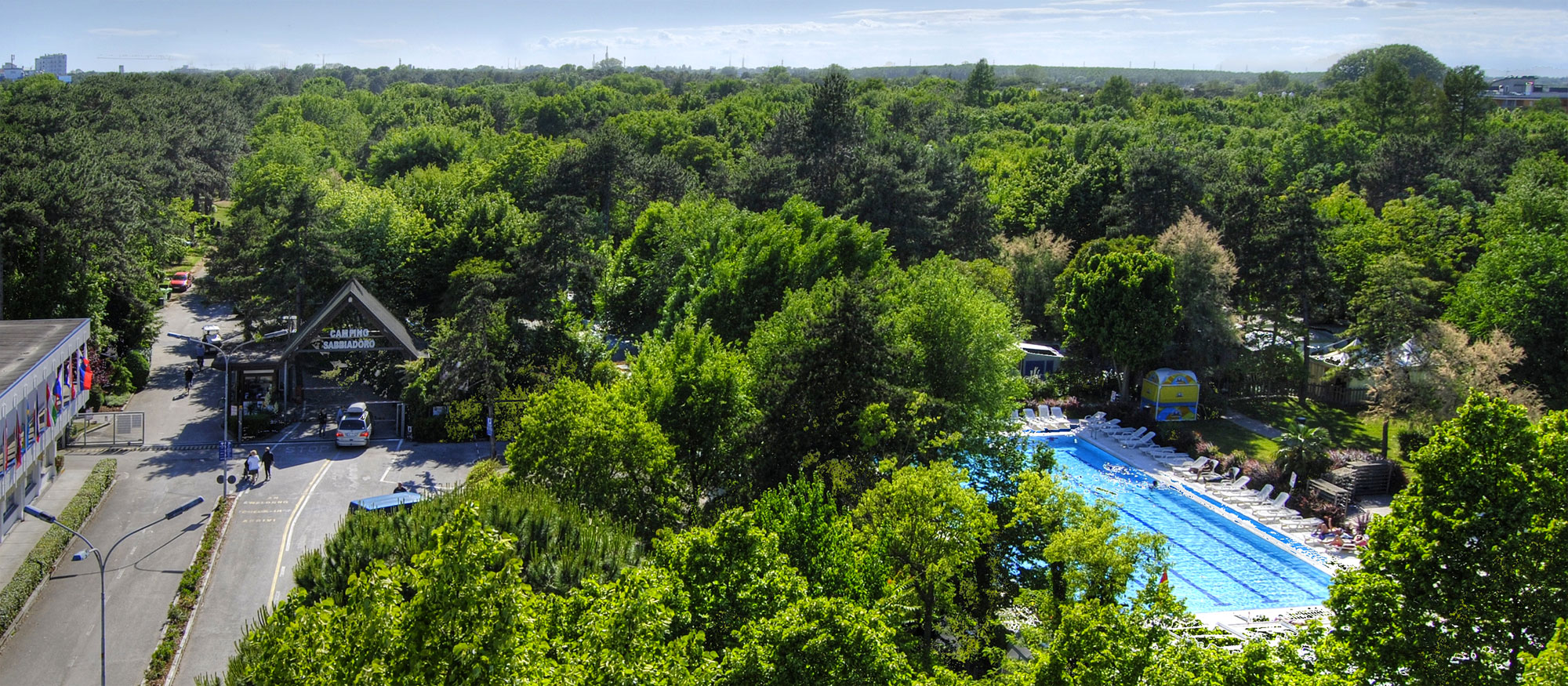 Northern Italy tempts tourists with the landscapes of the Alps, as well as Venice, known for its romantic canals with gondolas. In some areas, time seems to stand still, and this is how it attracts visitors from all over the world. But even the most attractive points on the "must see" list can tire (especially since they are on the list of thousands of other people who came there at the same time), so many people at the end of the day only dream about rest . They want to find accommodation and gain strength before their next trips. Waiting for them include Camping Sabbiadoro .
Accommodation at the campsite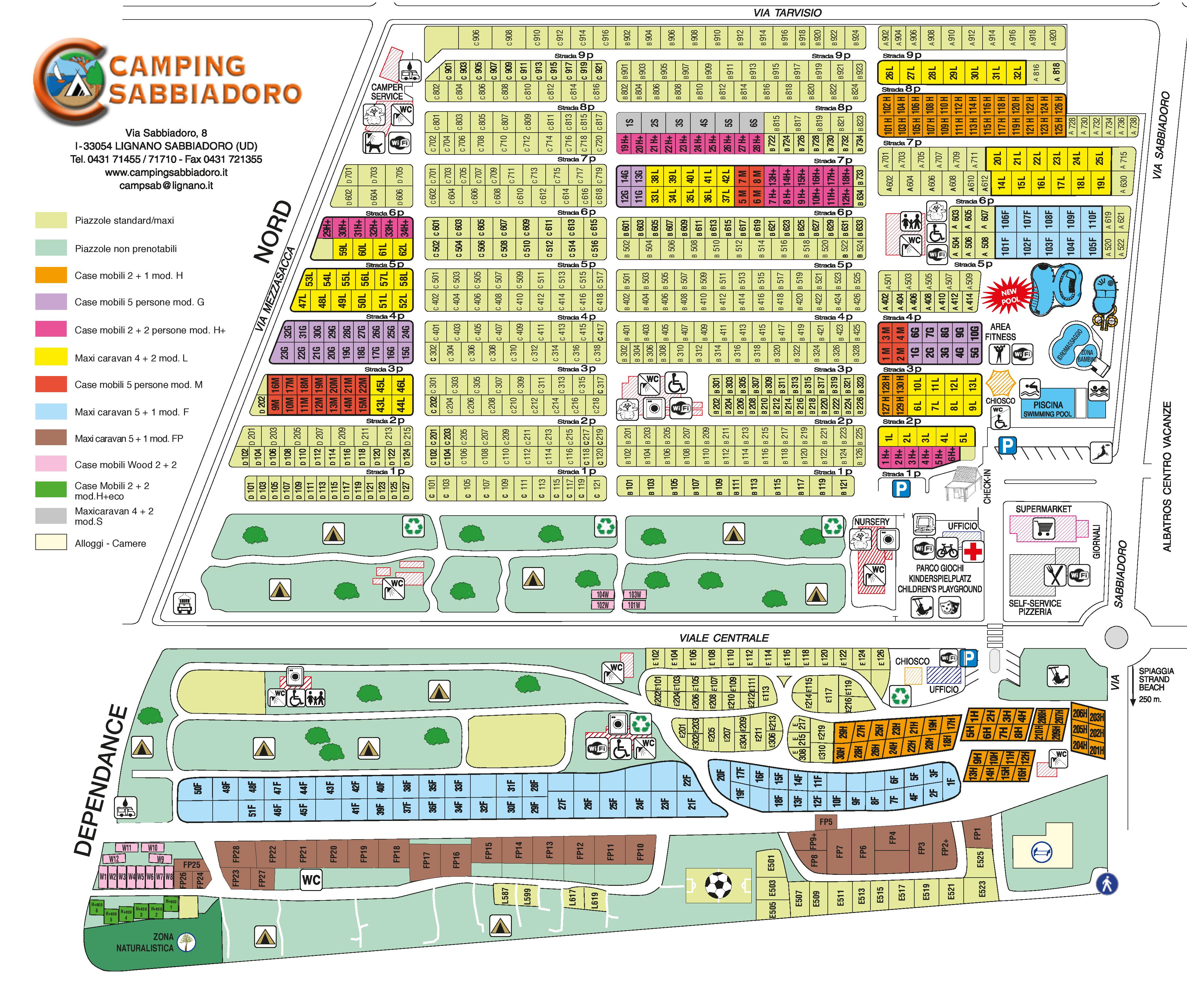 The campsite is located about 10 km east of Bibione in Lignano Sabbiadoro, one of the most important resorts in the northern Adriatic. The popular pedestrian area can be reached in a few minutes on foot. The campsite offers its guests spacious pitches, a campsite , cottages and bungalows - all on an area of approx. 13 ha. Caravanningists have at their disposal over 900 parking spaces (from 60 to 110 m² each) with electricity, water and access to TV. They can also drain sewage from the motorhome.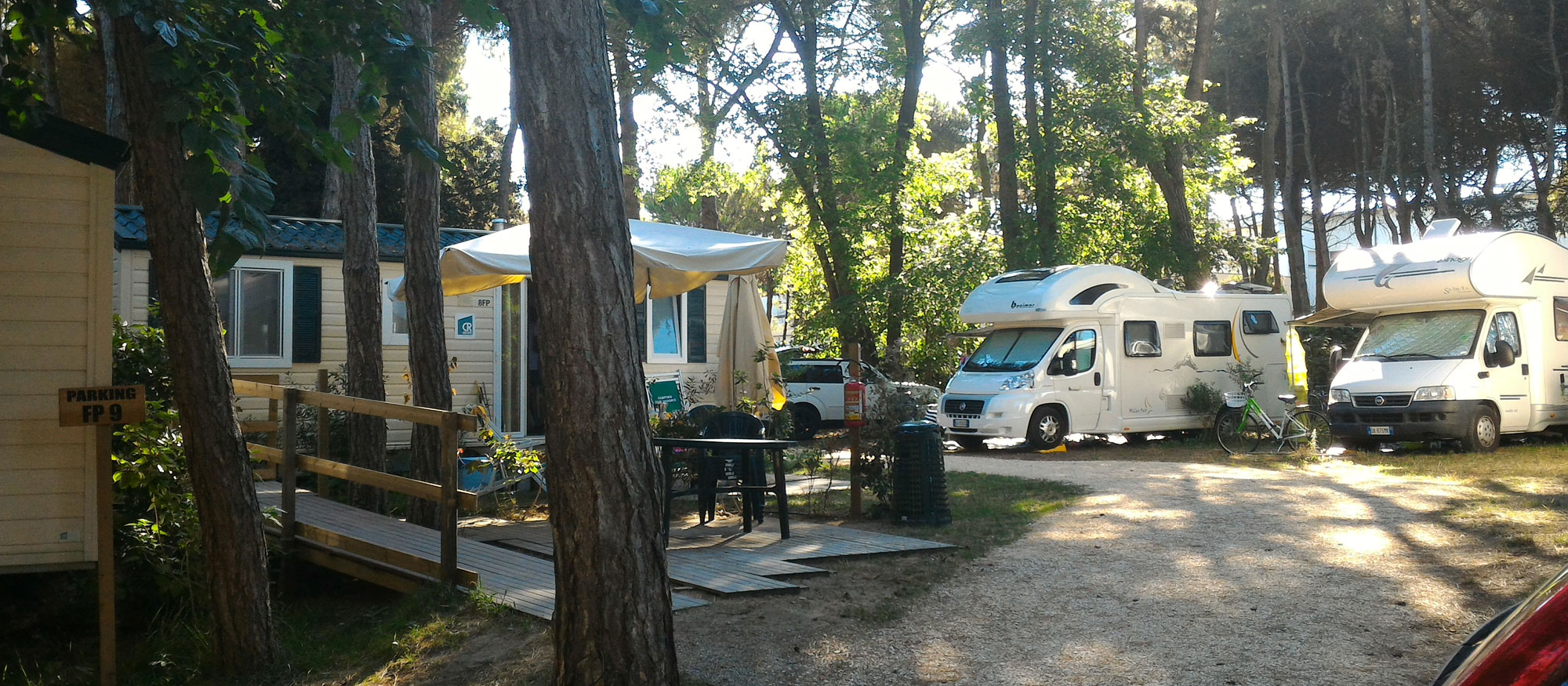 Accommodation options are divided into Standard or Maxi, and they differ in terms of size. Those who do not have their own mobile home can rent one, as can a 4-person tent with electricity. They can also be located in a holiday home (several options to choose from) with a separate kitchen area, bathroom and a small garden. The perfect solution for tourists who love to combine the comfort of rest with the closeness of nature.
Beach at the campground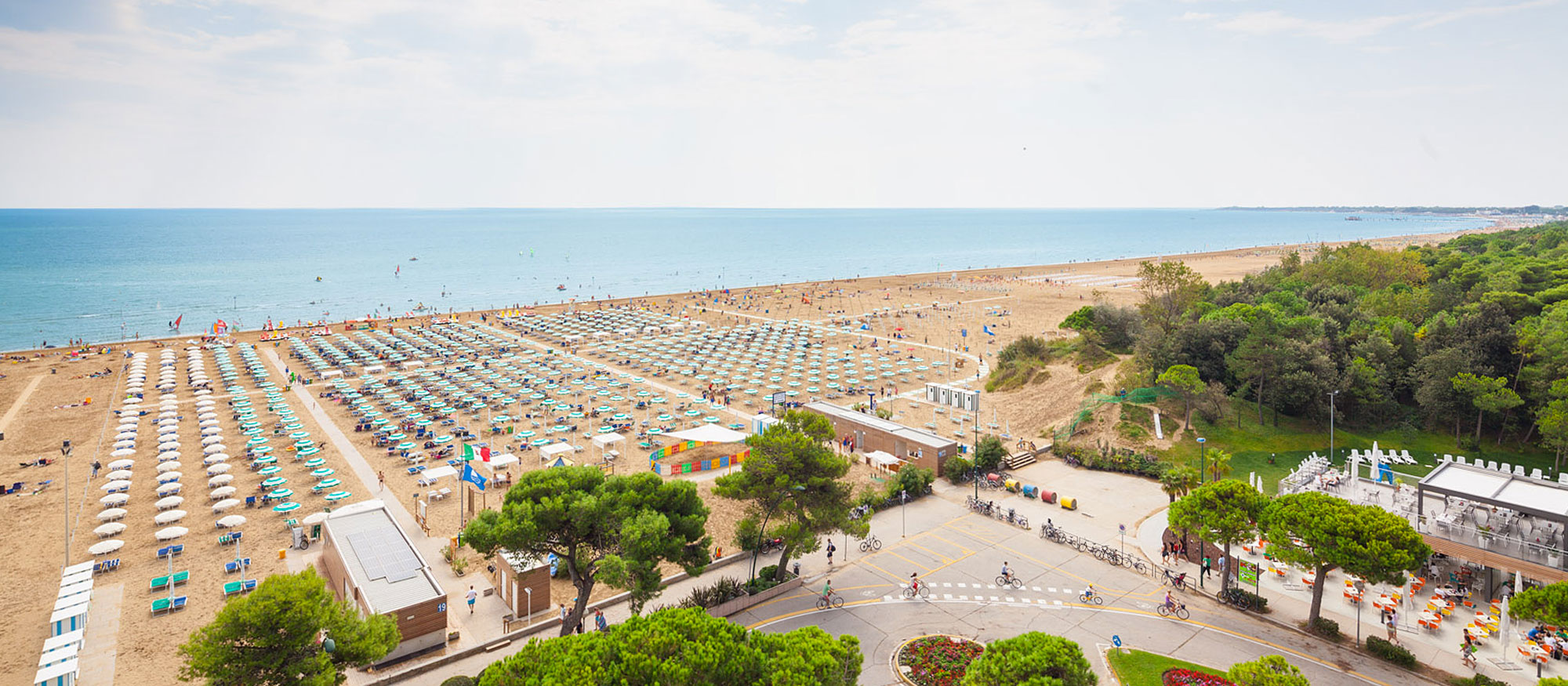 Right next to the campsite there is a wonderful beach with golden sand. This part of the coast delights everyone who comes to Lignano Sabbiadoro, whether they intend to spend time on a sun lounger or enjoy the sea. Beach-goers can rent a deckchair and an umbrella on site, as well as equipment for water sports (from windsurfing boards, pedal boats, kayaks).
Approximately 300 meters from the campground, you will find a specially designated area for pets and their guardians. There are sun loungers and umbrellas on the dog beach, and the dogs can run here as much as they want.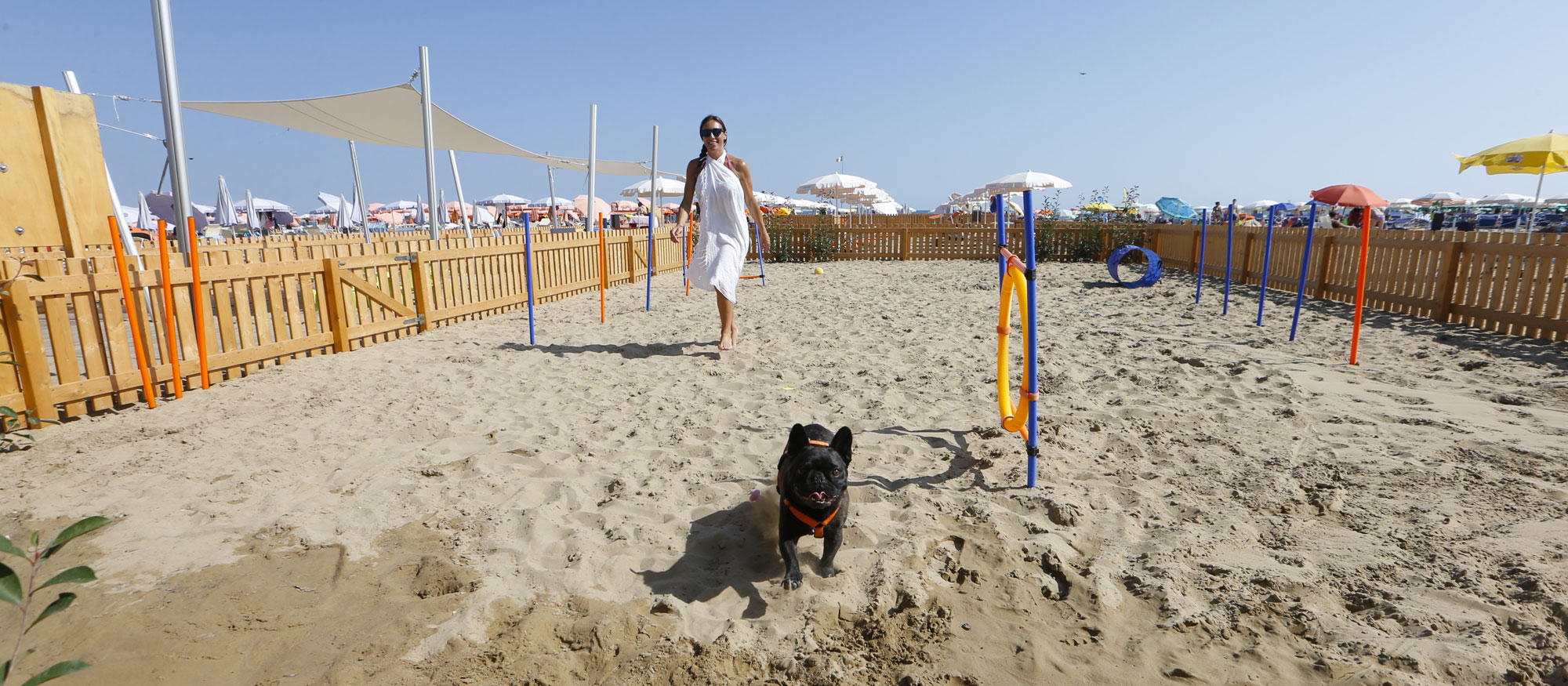 Pools and water attractions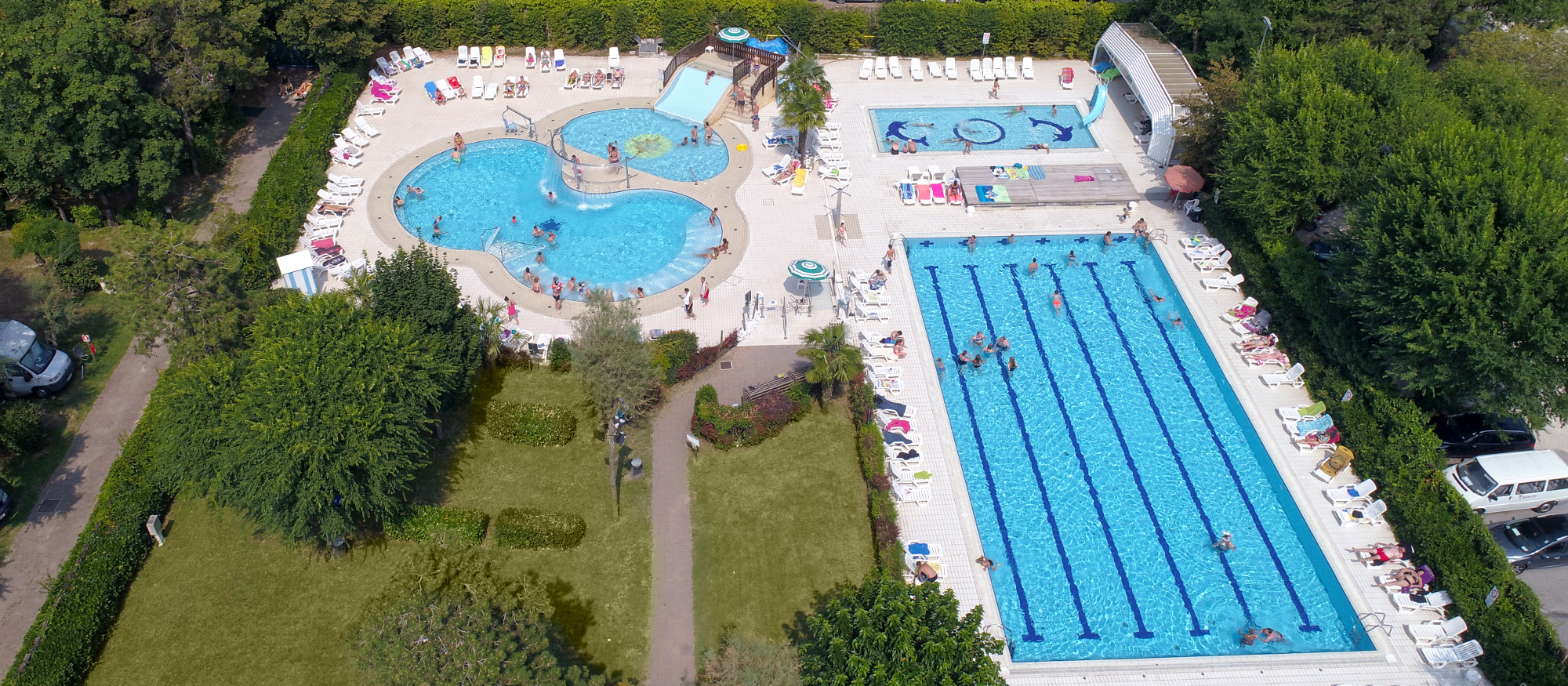 Camping Sabbiadoro has three swimming pools for all ages. The toddlers have a swimming pool with a slide for themselves, which can be easily transformed into a heated indoor pool under the whims of the weather. The second, larger pool also has a slide and a hydromassage option. The last and the largest one is the semi-Olympic swimming pool.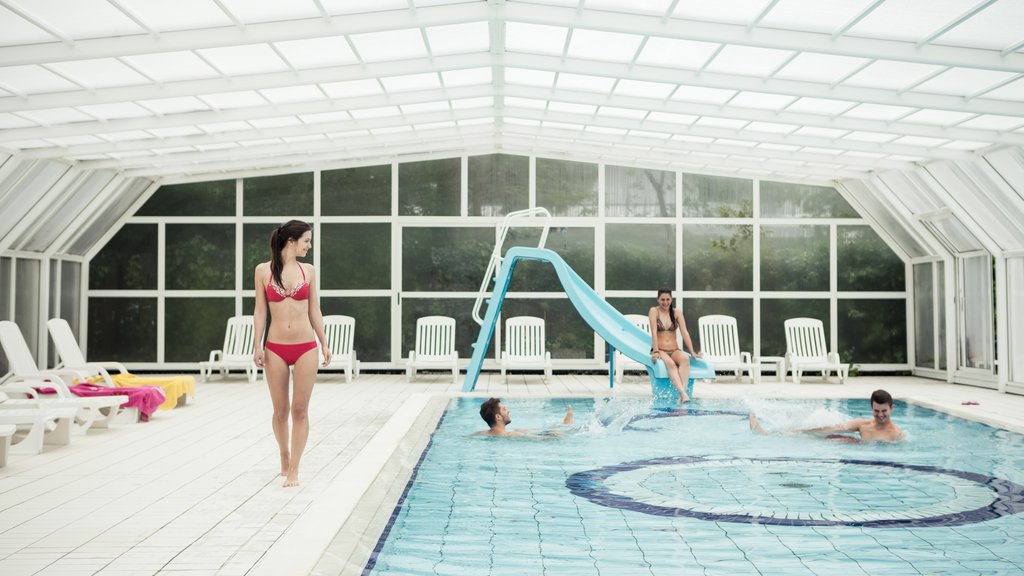 There are plenty of sun loungers in the pool area where you can relax during a break from swimming or just simply relax.
Attractions and animations for children
To say that Camping Sabbiadoro is a family resort is saying nothing. Families with children love to come here and it is difficult to determine who enjoys their stay more. Lots of attractions await kids, ranging from fun in the swimming pool, through a playground , and ending with a rich program of animations conducted by a qualified team. The popular pastimes include, among others Baby dance, evening entertainment to the rhythms of hits. We will see not only the youngest on the dance floor.
Other amenities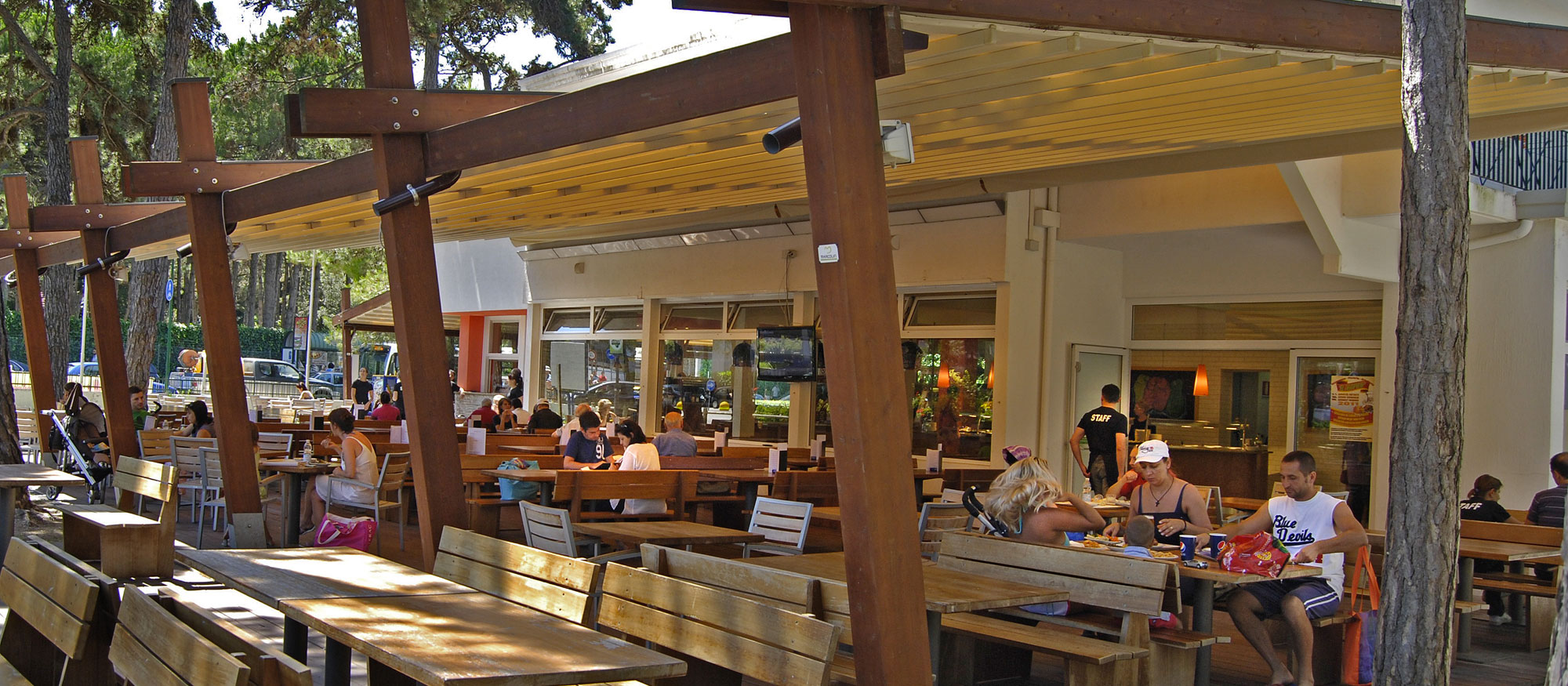 The camping is adapted to the needs of people with disabilities. On its premises you can buy, among others fresh bread, there is also a restaurant and pizzeria.
What to see in the area?
A stone's throw away from the attractions of Lignano Sabbiadoro . Tourists can expect a 2-kilometer promenade with numerous bars, shops and restaurants, as well as a port, amusement parks and the Aquasplash water park . Those looking to catch their breath will find respite in the Pineta district, while party-goers will have fun in the center.
Nature lovers should take a cruise to the northern part of the peninsula, where sedimentary islets separate the Marano Lagoon from the sea. It is a picturesque area of two nature reserves, rich in numerous, including rare species of fauna and flora. We will meet here, among others mute swans, herons and geese, and under the water surface typical lagoon fish, shrimps, rays, squid and octopus. Ernest Hemingway was a frequent visitor here. He called this area the Florida of Italy.
A writer by profession, a passion of a cat. One day he will see what is behind the Urals - good to Vladivostok. So far, when he can, he enjoys the sun of the countries of southern Europe. And it's also fun;)
Enjoyed reading this article? Share it!