Camping Terme 3000 - holidays in Slovenia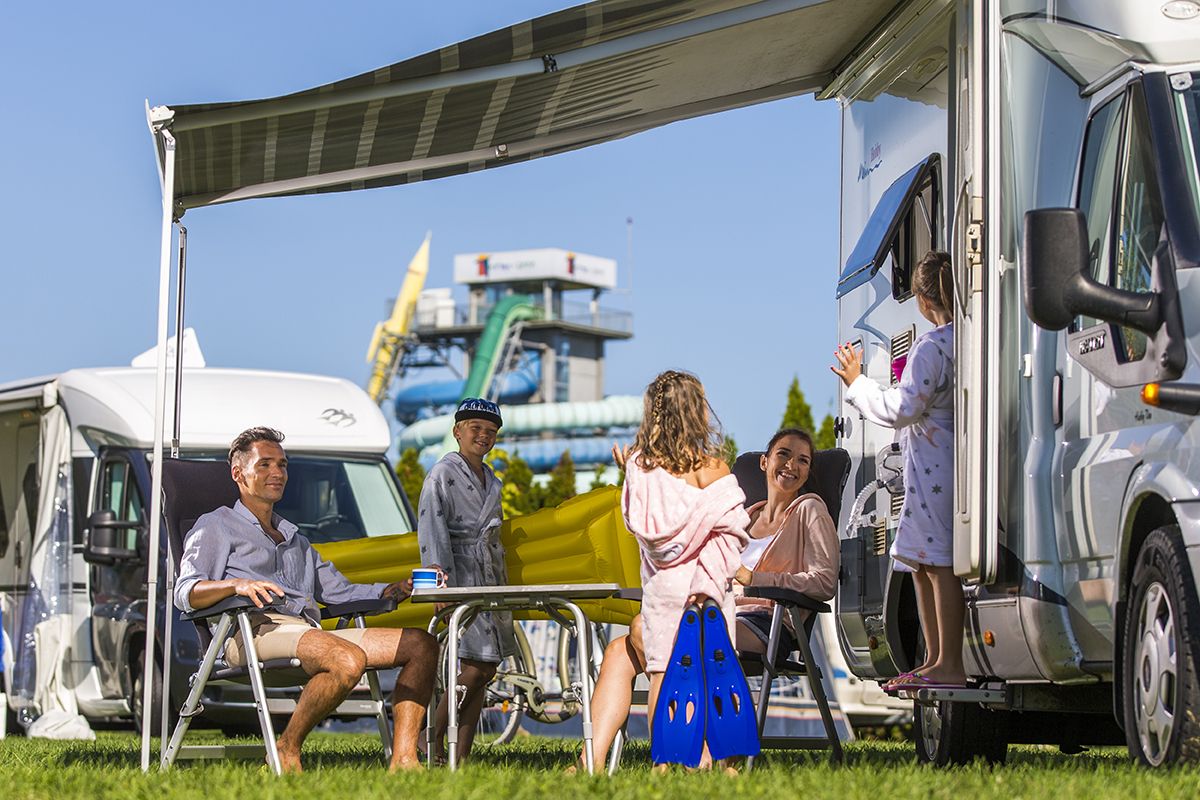 What if you gave up the besieged travel destinations and instead of Spain, Italy or Croatia, choose the north-eastern corner of tiny Slovenia ? Come on vacation to a region sandwiched between Austria, Hungary and the aforementioned Croatia, to rest in Slovenian areas separated from the rest of the country by the Mura river ribbon? Visit Prekmurje and fall madly in love with it? If you answered yes to all of these questions, we invite you to the huge Camping Terme 3000 . Moravske Toplice is waiting for visitors at any time of the year!
Accommodation at the campsite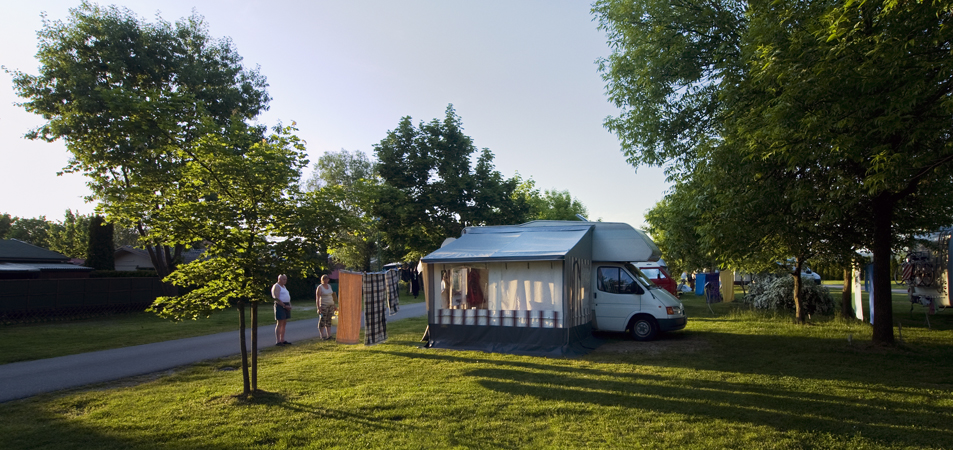 Terme 3000 is located 11 km from the Gančani motorway exit, in the area of a well-known thermal bath . It belongs to a complex which, apart from a year-round camping site, also has 3 hotels. Caravanners are offered accommodation on one of 430 camping sites. The lots are of different sizes - from 70 to 100 m². Owners of caravans and maxi campers will easily find a suitable position for themselves.
Beach at the campground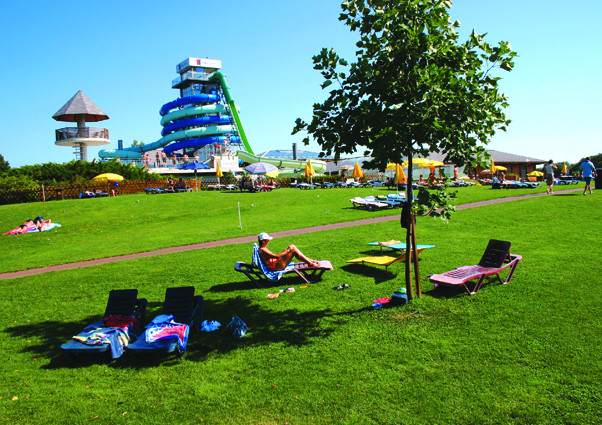 The facility does not have a beach, but has nicely arranged zones at the outdoor pools . If you want to lie down on a deckchair and catch some sun or relax under an umbrella - nothing will stop you.
Pools and water attractions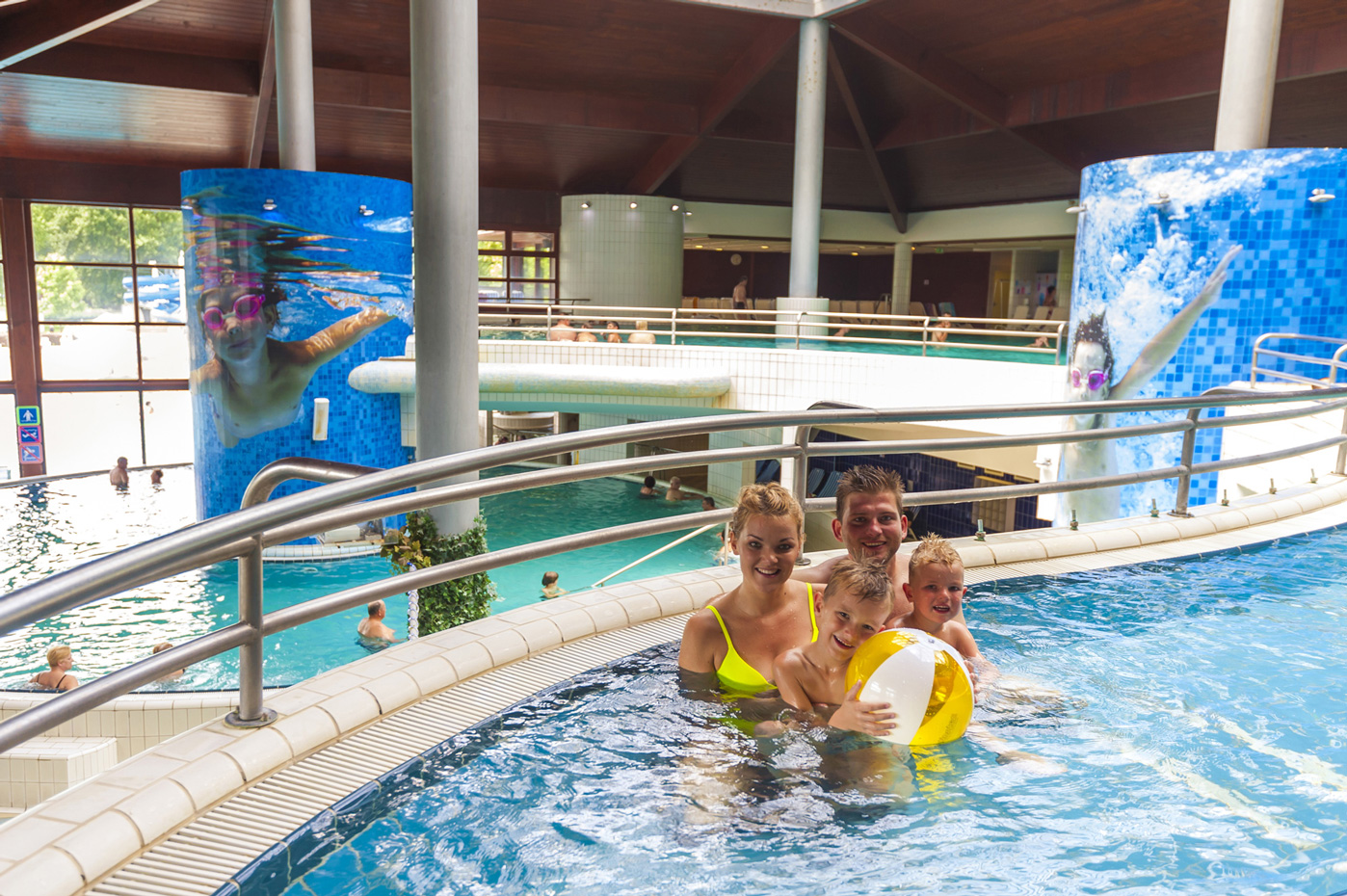 Lovers of relaxation by and in the water will feel like in paradise here. As camp guests, they have access to 3,127.30 m² outdoor swimming pools , outdoor and indoor children's pools, 3 outdoor and 2 indoor thermal pools . Holidaymakers have at their disposal water slides of various heights, from family slides (2 external, 1 internal) to the 22-meter Kamikaze and Aqualoop with faster acceleration than in a racing car. Among the attractions you can also mention, for example, a special diving pool or a rope stretched over the pools, to be overcome for those who are not afraid of heights.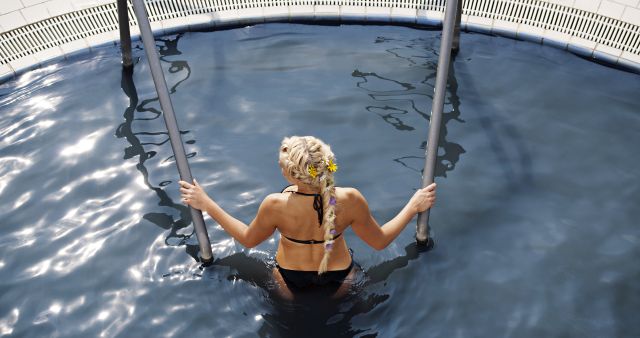 Those who would like to combine business with pleasure should visit the sauna and 11 pools with filtered thermal water or natural black thermo-mineral water. Not only do they get soaked in the water, which in itself is extremely relaxing. They will improve the condition of your skin and reduce back pain or rheumatic pains. Black water is famous for its unique properties.
Attractions and animations for children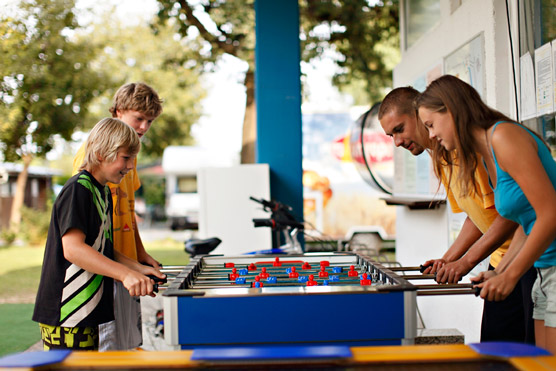 The animation team, which organizes interesting activities for children of all ages, takes care of the good mood of the youngest guests. In addition, the little ones have a playground for themselves. Also worth mentioning is the Viki area with toys for children , a sandbox, a jumping castle and trampolines . Parents will have a problem persuading the little ones to return to the lot.
Other amenities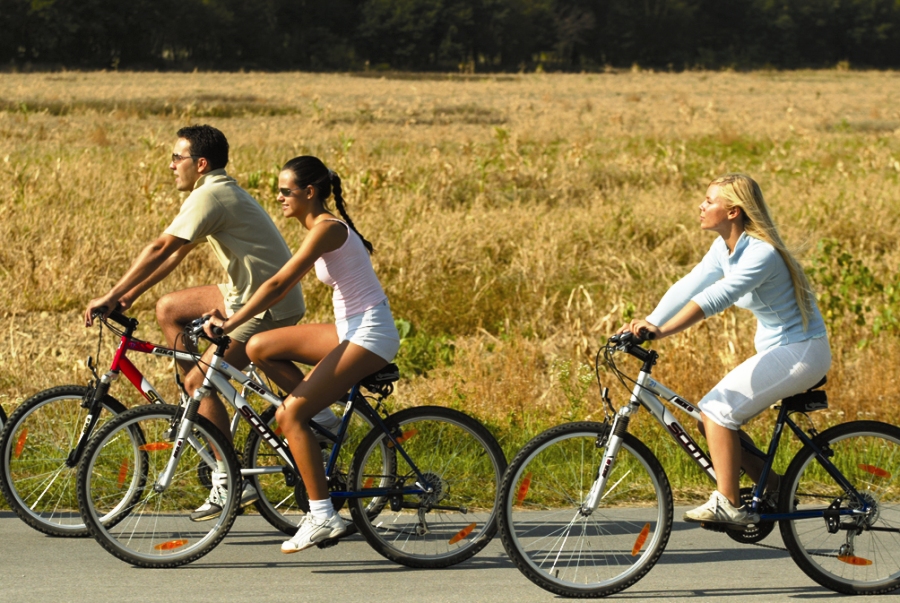 In addition to the possibility of using the swimming pools, SPA services and cosmetic treatments, guests of Terme 3000 can count on a number of amenities at the campsite itself. Sports fans will be pleased because the facility has tennis courts and numerous sports fields. The camping meets the expectations of football, handball, basketball and volleyball enthusiasts. If someone would like to play badminton, ride a horse or test golf, they will also not have a problem. In the immediate vicinity there is a golf course "Łąka" with 18 holes.
Terme 3000 is the perfect place for gourmets who cannot imagine a trip abroad without getting to know local dishes. The campsite has a restaurant with excellent cuisine , there is also a snack bar and pizzeria. You can buy fresh bread at your local store every morning.
What to see in the area?
It is not often that the campsite belongs to a complex which is also the greatest attraction of the area. Moravske Toplice is famous for its thermal baths and it is the thermal waters that attract thousands of tourists to the town every year. However, it is worth remembering that the region is exceptionally beautiful. There are arable fields around, there are also green forests, which are rich in fruit and mushrooms in the season. These are not all the advantages - amateurs of sightseeing by bike have the opportunity to get to know the nearby areas from the path that runs through the hills and vineyards .
Apparently, it is enough to visit Prekmurje once to want to come back here forever. It's a great place, with clean air, delicious cuisine and kind people. Check it out!
---
Do you want to know even more?



• Join our Facebook group -

Cool Camping


• Follow our profile on Facebook -

CampRestowy Facebook


• See how we travel as a family on Instagram. During our trips, it is here that we put the most reports from everyday life on the campground or in the camper -

CampRestowy Instagram


• See our YouTube videos, subscribe to our channel and give a thumbs up to the videos you like -

CampRestowy Youtube
A writer by profession, a passion of a cat. One day he will see what is behind the Urals - good to Vladivostok. So far, when he can, he enjoys the sun of the countries of southern Europe. And it's also fun;)
Enjoyed reading this article? Share it!