Camping Union Lido Park & Resort - holidays in Italy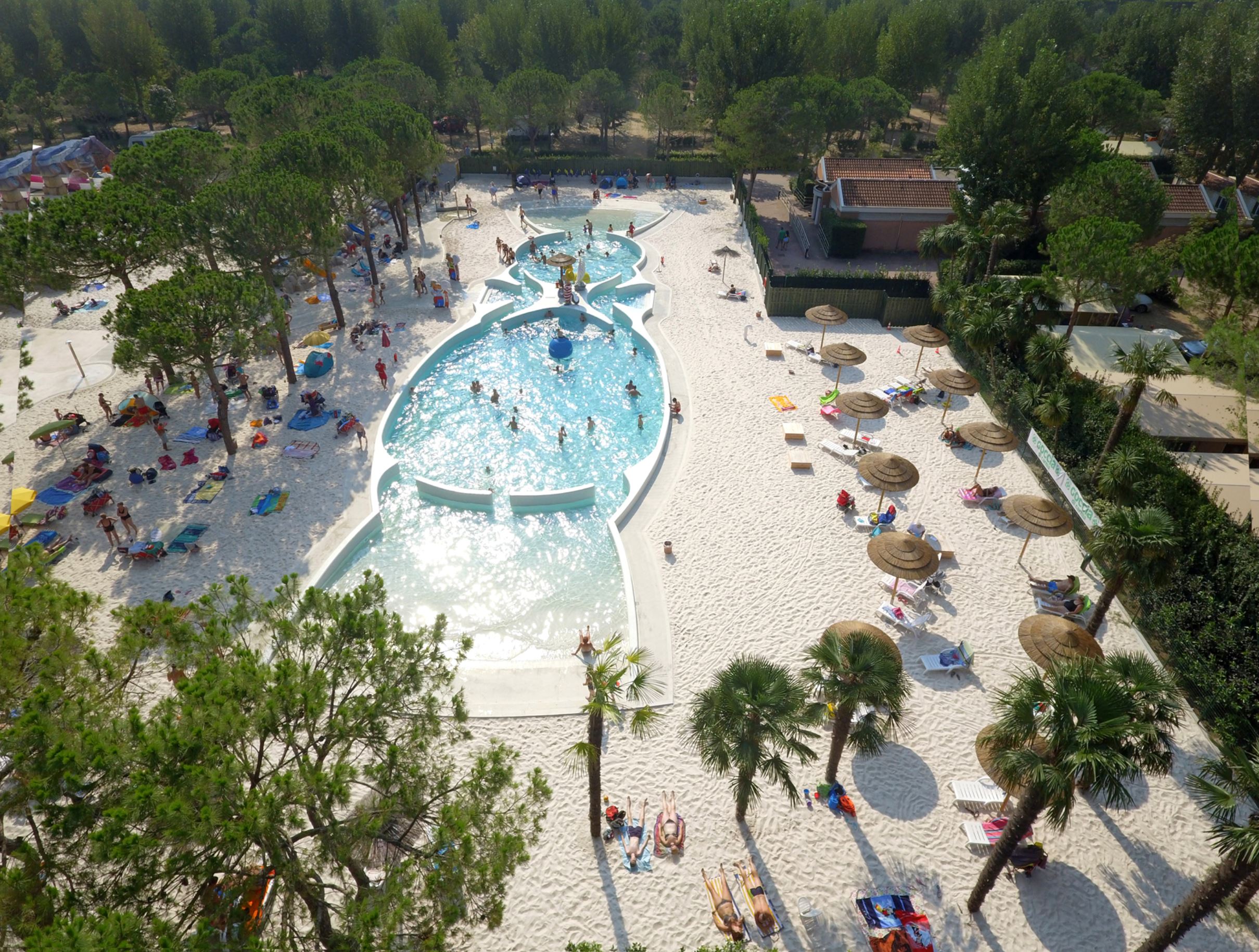 A stone's throw from Venice, so close to all attractions, gondolas gliding through the canals and picturesque streets, yet away from the bothersome crowds. Such conditions for relaxation are provided by the huge Camping Union Lido Park & Resort , a 5-star facility of impressive size and extensive infrastructure.
Accommodation at the campsite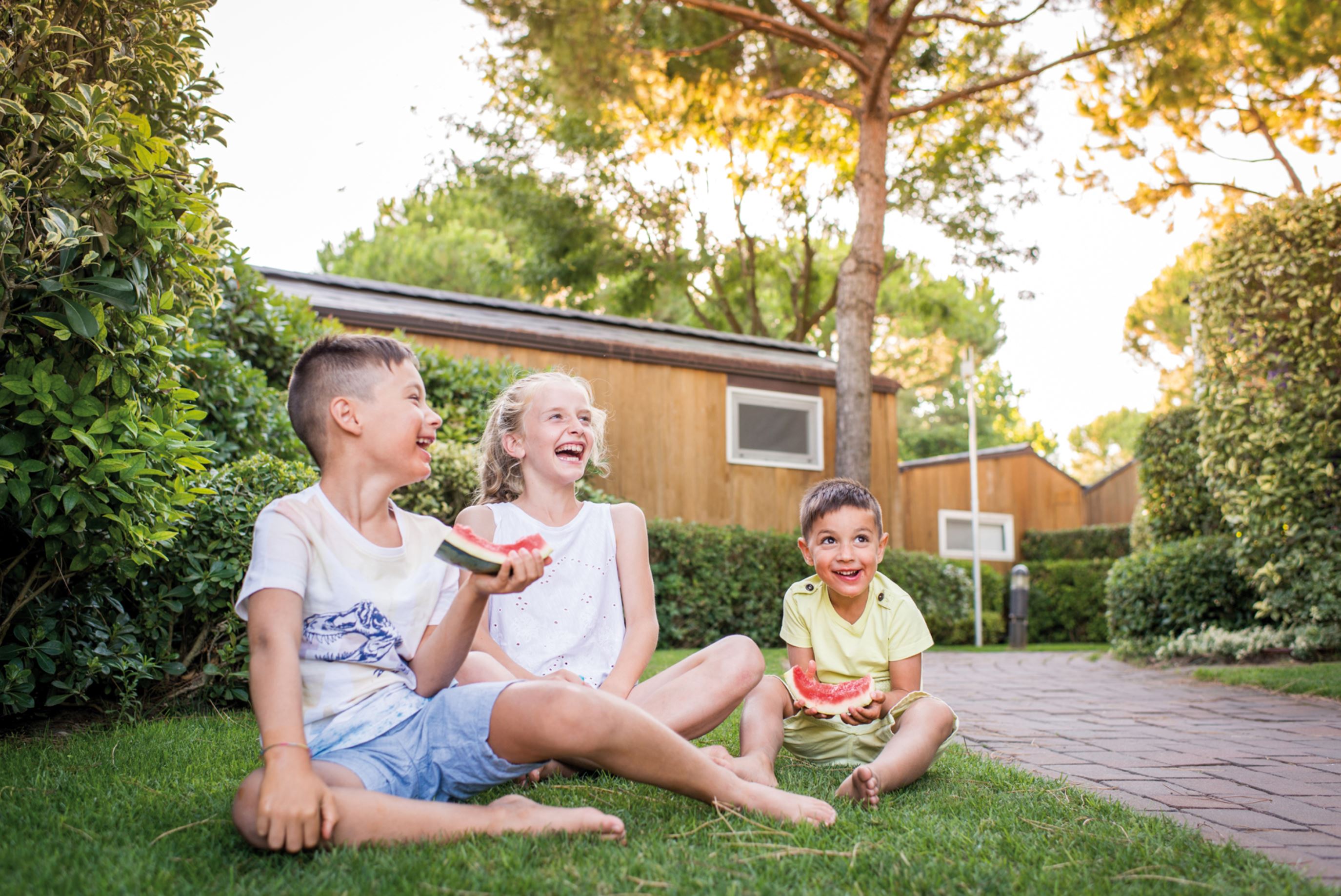 In 2020, a lot of new products appeared, including thematic zones, which elevated the facility to the position of the first theme campsite in Europe. Old-fashioned Union Lido fans can rent a plot in the Classic Camp, pet lovers will enjoy the Dog Camp , and families with children will love their stay at Speedy Camp.
Classic Camp invites caravanning enthusiasts to grassy and sandy pitches, caravans, mobile homes and brick villas. There were also luxurious tents. The Dog Zone has 175 places with dedicated services, 20 mobile homes for families with dogs and 2 glamping tents. Four-legged friends can swim in the pool intended for them, romp on the beach, walk in the walking part or have fun on the fitness track. The Dog Camp is located in one of the most shaded areas of the campground. Dogs can also be taken to the well-equipped cabins at Speedy Camp. Children will fall in love with this place!
This year, there is also an option for mature people - Timeless Camp for guests 65+. If they want to stay at the campground in low season, i.e. in April, May or September, they will be able to take advantage of a number of discounts. They concern, among others the cost of accommodation, shopping in shops and restaurants, and services such as bike rental.
More thematic zones will be created in the future.
Beach at the campground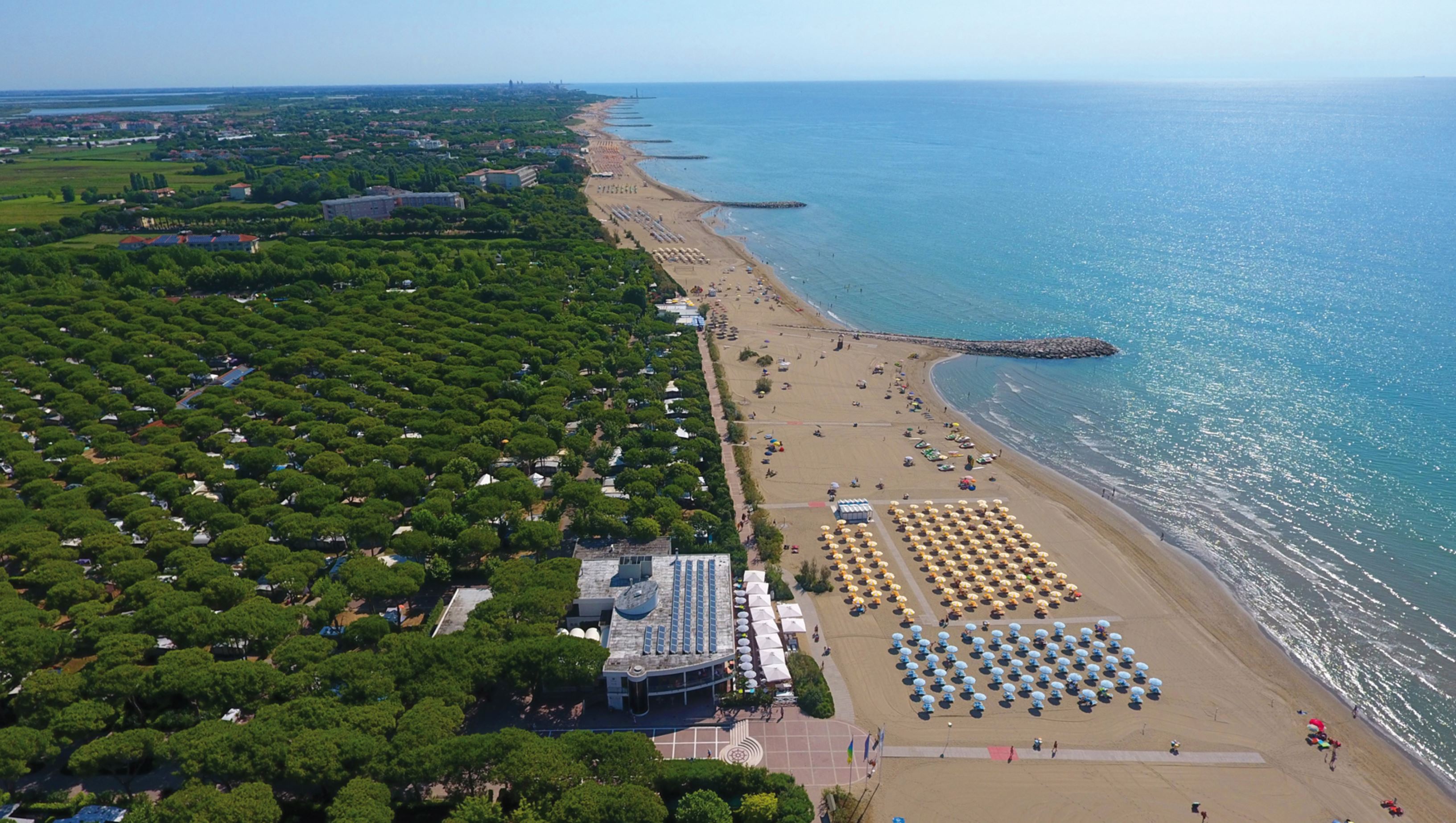 The beach at Union Lido is 1.2 km long and 100 m wide. The waters and the coast of Cavallino are distinguished by exceptional purity - confirmed by the Blue Flag status. It is a perfect place for sunbathing, swimming or water sports. Children can play in one of the two playgrounds . We can easily rent a deckchair or umbrella here or play beach volleyball. There is a Wi-Fi network throughout the area.
The safety of the holidaymakers is supervised by a team of rescuers on the observation tower. There is also a flight attendant on the beach.
Pools and water attractions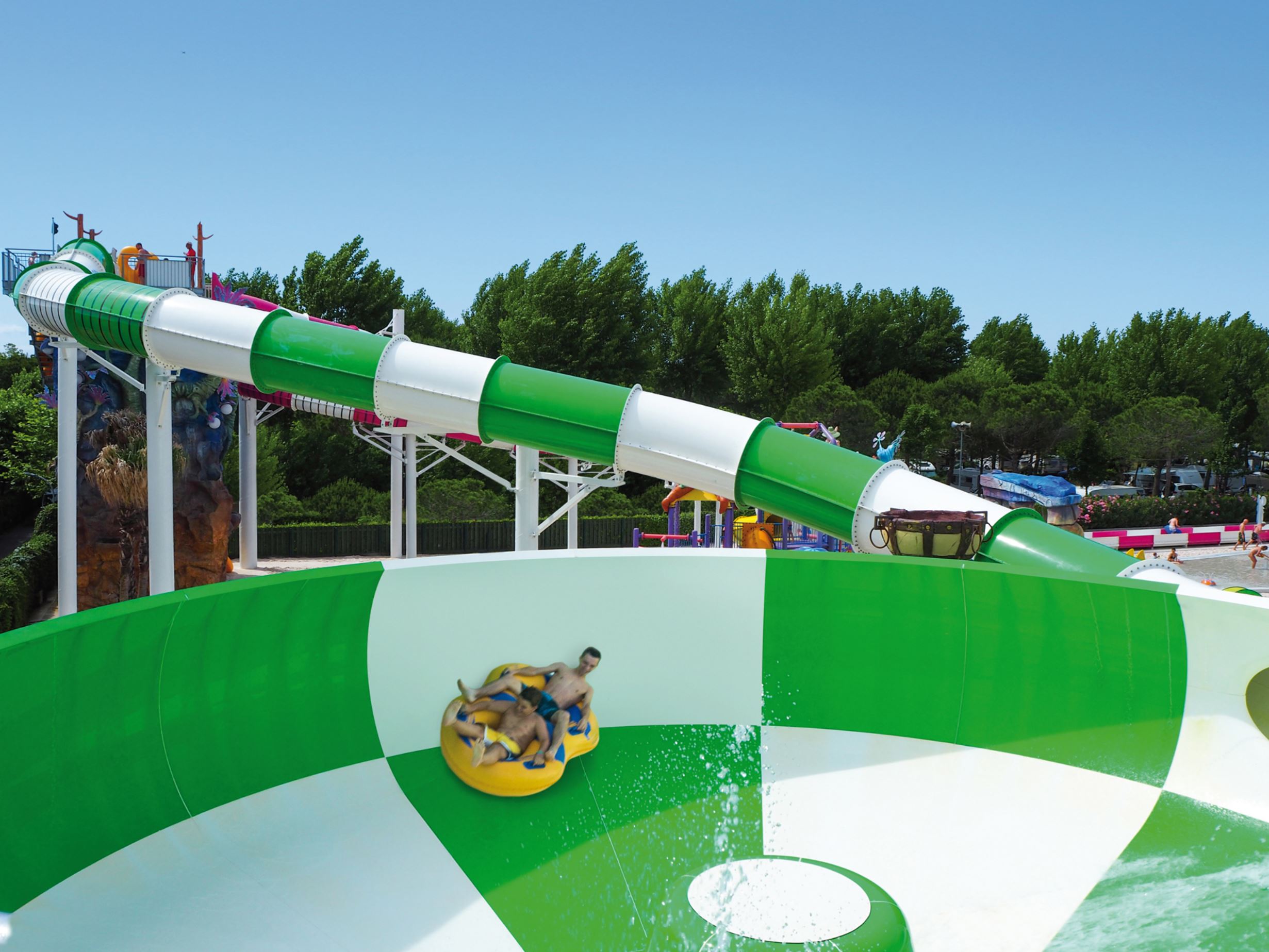 The campsite has two large water parks with a total area of 15,000 m². They provide guests with great fun, and admission to them is included in the price of the stay. The first complex is called Aqua Park Laguna , and the visitors are enchanted by the mass of white sand (10,000 m²) with palm trees, waterfalls and whirlpools among the rocks. The second, Aqua Park Marino, is not inferior to it, tempting, among others, by a wild river or a bubble jacuzzi.
There are heated swimming pools in both complexes, e.g. in Aqua Park Marino is a semi-Olympic swimming pool , 2 hot tubs and a lagoon for children.
Attractions and animations for children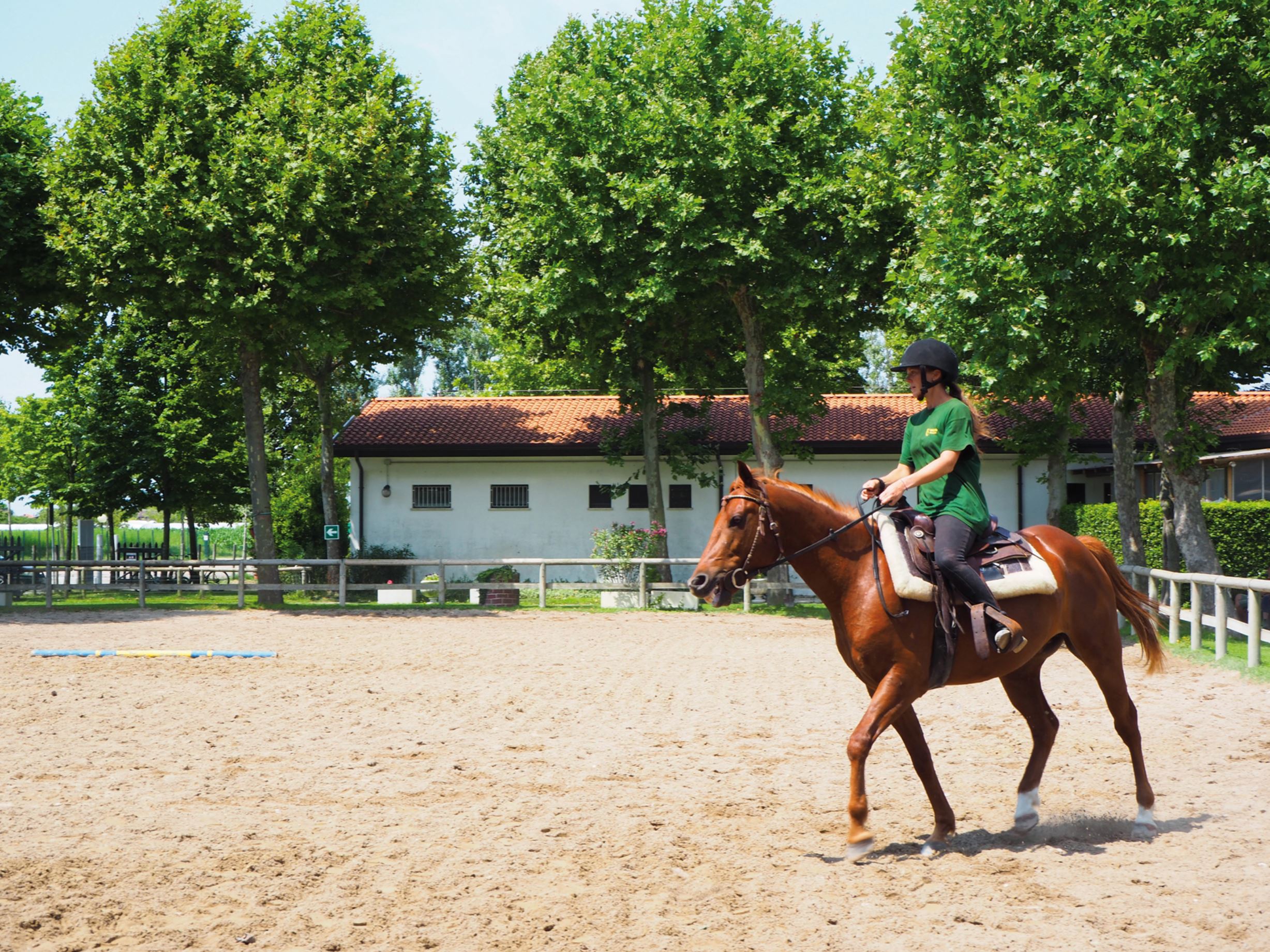 It is difficult to list all the attractions for the youngest guests. Children can have fun on the playgrounds on the campsite and on the beach, as well as take part in activities in clubs (Baby Club, Mini Club, Maxi Club). Amateurs of spending time actively have at their disposal pitches where they can sweat and get rid of excess energy. Also, the kids will go crazy with their joy when they see Funny World. There are non-bouncy castles, an obstacle course, an amazing mini golf course, a 17th-century galleon, a farm, a large game room ... Phew! And many other great entertainment.
Other amenities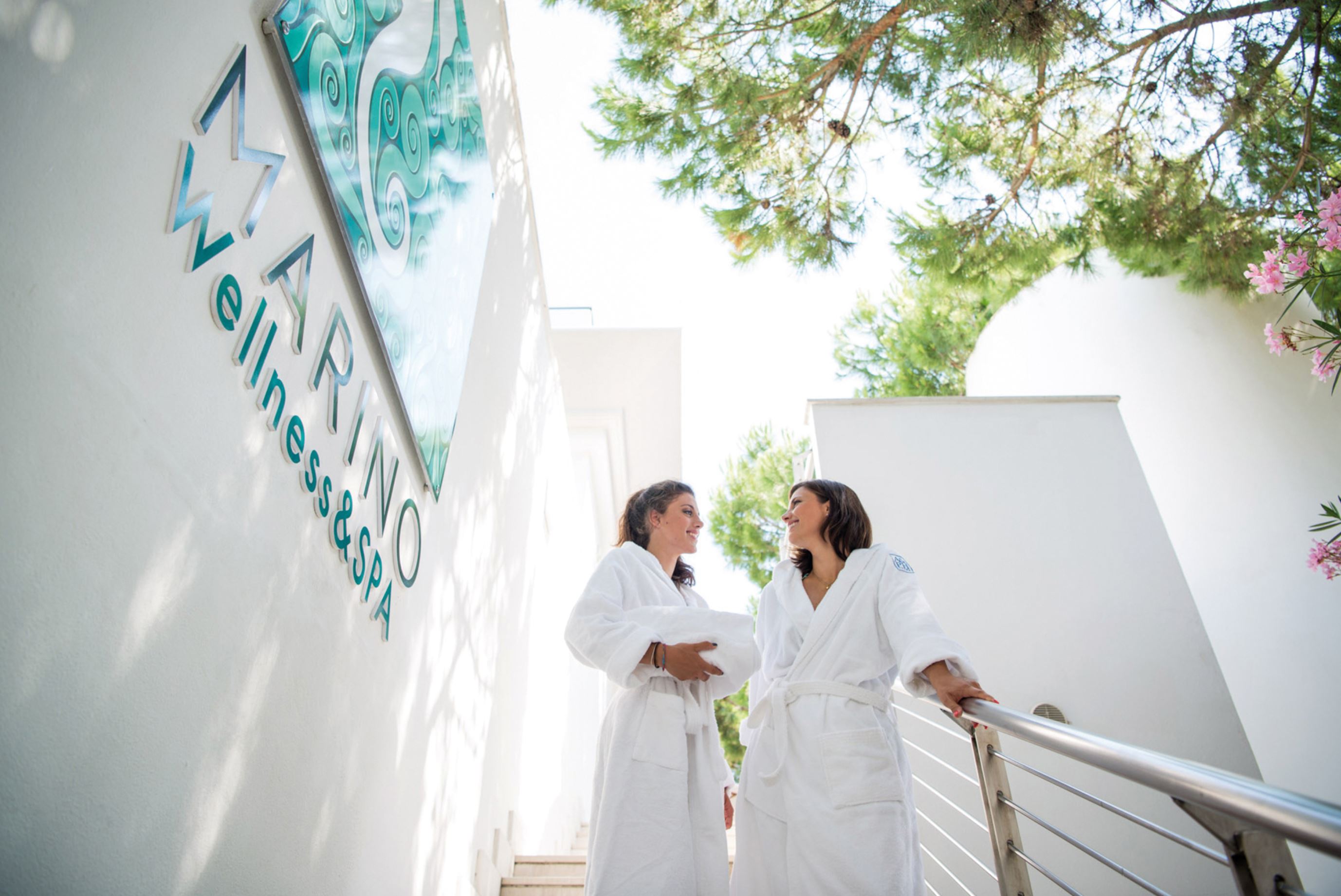 There is probably no product that you would not be able to buy without leaving the campground, there are so many shops here. In addition, there is a high risk that you will bring a few extra kilos from your vacation. There are plenty of restaurants, bars and cafes on the campground that delight the eyes (and stomachs) of customers. The range of services that can be used in Marino Wellness & SPA or in the W10 building is equally rich. We recommend visiting it after sightseeing or playing sports.
In 2020, the camping implemented an innovative solution - Day Camp, i.e. a stay without an overnight stay. After paying the fee, you will receive a map of the facility and access to numerous attractions. It is enough to mention two water parks, the Union Lido Activity Park, a picnic area with benches and beaches (including those for dogs).
What to see in the area?
The scenic Cavallino coast is approximately 1 km away. The interesting points of Cavallino-Treporti are worth visiting, from the remains of forts to the weekly markets. The facility organizes special excursions for its guests, so you can take advantage of the offer and, under the supervision of a guide, get acquainted with the attractions of the Veneto region. And of course, Venice is waiting for you to visit, available almost at your fingertips.
---
Do you want to know even more?



• Join our Facebook group -

Cool Camping


• Follow our profile on Facebook -

CampRestowy Facebook


• See how we travel as a family on Instagram. During our trips, it is here that we put the most reports from everyday life on the campground or in the camper -

CampRestowy Instagram


• See our YouTube videos, subscribe to our channel and give a thumbs up to the videos you like -

CampRestowy Youtube
A writer by profession, a passion of a cat. One day he will see what is behind the Urals - good to Vladivostok. So far, when he can, he enjoys the sun of the countries of southern Europe. And it's also fun;)
Enjoyed reading this article? Share it!