Camping Village Laguna Blu - Mediterranean Holidays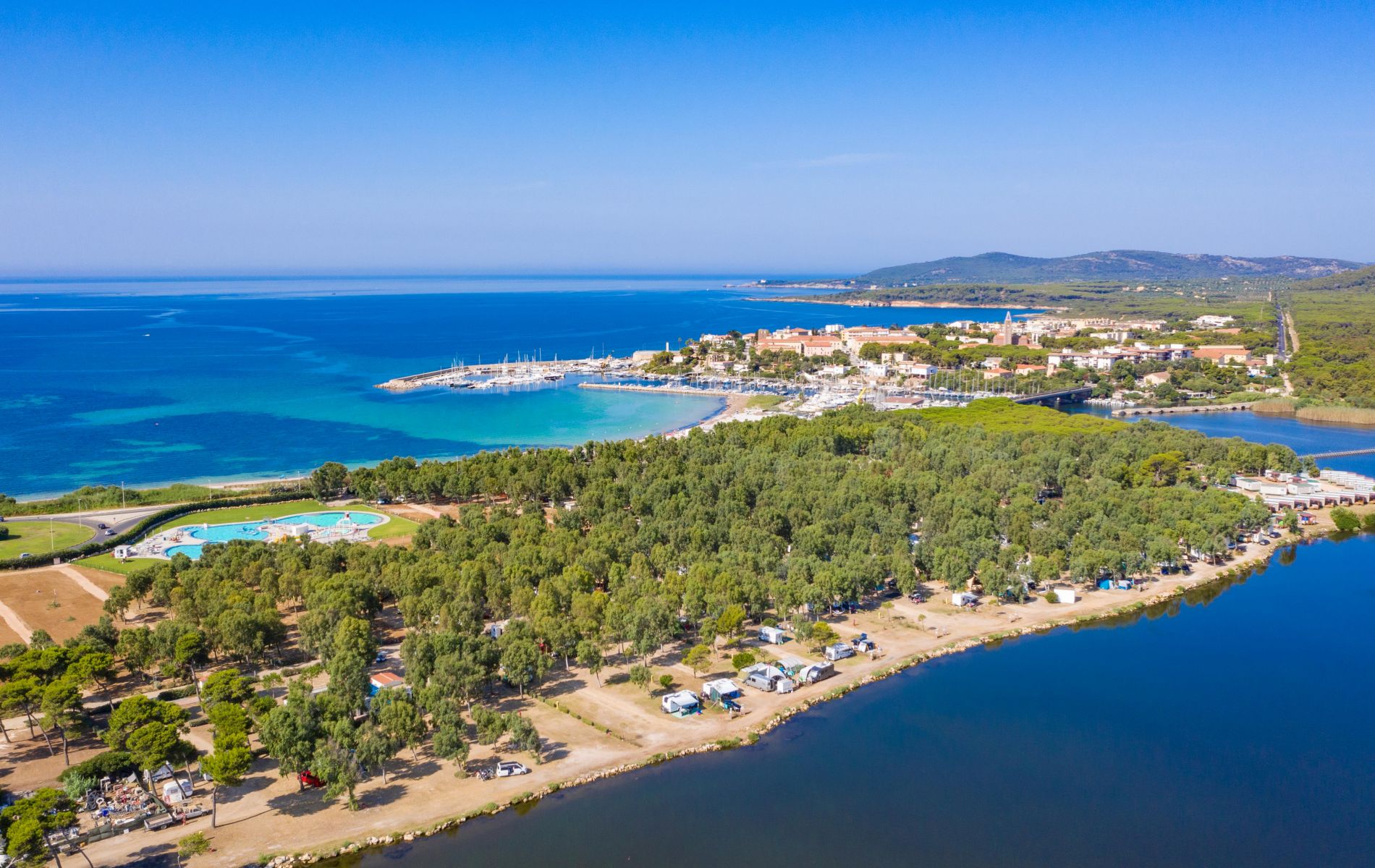 The beauty of Sardinia cannot be described in words, you must see them with your own eyes. Amazing beaches, joyfully clear turquoise water, unique flora and fauna and delicious cuisine - all this and much more await millions of tourists each year. Numerous accommodation facilities await them, including Camping Village Laguna Blu.
Accommodation at the campsite
The facility invites guests to large stands located in a pine forest, providing delightful coolness and shade in hot weather. These are perfect places for a camper, trailer or tent. An additional advantage of the plots is a wonderful view of the coast. Caravanningists have access to water and electricity connections and satellite TV.
Tourists who do not have their own mobile home can rent a mobile home. The mobile home zone is located in the central part of the resort. This zone is eagerly chosen by couples, groups of friends traveling together and families with children. And a dog. The caravans can accommodate from two to six people, and inside there is a kitchenette, bedroom and bathroom.
The campsite offers brick bungalows for up to six people. They include a bathroom, a kitchenette and a bedroom. The last offer for guests are cozy Lodge tents with kitchen and bathroom. The landlords also have a porch for themselves with tables, chairs and sun loungers.
Before your arrival (especially in high season) it is worth making a reservation.
Beach at the campground
Several dozen meters from the camping there is a wide beach with a separate section for pets. There is also a paid area with sun loungers and umbrellas. When booking your stay, you can rest in this area.
The beach is an important element of the local ecosystem thanks to the posidonia (sea grass) that grows on the area. The plant provides the environment with large amounts of oxygen and is an abundant source of food for the local fauna. It prevents erosion so that local beaches are not absorbed by water.
Pools and water attractions
A novelty in the camping offer is, among others aquapark with swimming pool for children and swimming pools for adults. The little ones have a shallow paddling pool for themselves, where they can soak for hours or play under the supervision of animators. Adults, on the other hand, will love the wellness area with flower-shaped pools with lagoons, relaxation areas, jacuzzi and water jets. After leaving the water, simply fall on one of the sun loungers around and let the sun dry your skin.
Camping Village Laguna Blu is regularly visited by enthusiasts of active recreation. With them in mind, the facility has prepared a wide range of water attractions, from renting a boat or windsurfing board to diving. And it must be admitted that the undersea life of the Sardinian coast is extremely rich.
Attractions and animations for children
The above-mentioned animators make every effort to ensure that no one is bored even for a moment, be it in beautiful weather or in the rain. Children (from toddlers to teenagers over 12) can participate in interesting group activities. There is something for everyone that will interest them.
Each morning, volunteers start their day with gymnastics in the pool or in the open air. During the day, they spend time on the football field or on the beach, and after sunset, they go wild on the dance floor or watch performances.
Other amenities
There is a great restaurant and pizzeria on the campsite. If you are curious what makes so many gourmets love Sardinian specialties, here on the spot, you can taste each of them. In addition to traditional dishes, you will satisfy your hunger with a snack, and thirst - with a cold drink served in the fast food bar.
Supporters of self-cooking and eating it in private conditions (in their own camper or cottage) visit the camping shop. It sells local products, including an assortment intended for people with food intolerances.
The camping also has its own bicycle and child bike seat rental.
What to see in the area?
Camping Village Laguna Blu is the perfect starting point for regional attractions. Alghero is less than 5 km from it, attracting tourists with defensive towers, narrow streets and the typical Italian atmosphere of a place where nobody is in a hurry.
From Alghero we will get to one of the most beautiful caves on the island - Neptune's grotto. Cruise ships depart from the port every hour. In addition, ships run from it, taking those who want to cruise in the footsteps of dolphins. Many people take the opportunity to get to know these wonderful mammals better and take a closer look at their behavior.
---
Do you want to know even more?



• Join our Facebook group -

Cool Camping


• Follow our profile on Facebook -

CampRestowy Facebook


• See how we travel as a family on Instagram. During our trips, it is here that we put the most reports from everyday life on the campground or in the camper -

CampRestowy Instagram


• See our YouTube videos, subscribe to our channel and give a thumbs up to the videos you like -

CampRestowy Youtube


• Visit our e-book store with ready camper routes -

www.GdzieKamperem.pl
A writer by profession, a passion of a cat. One day he will see what is behind the Urals - good to Vladivostok. So far, when he can, he enjoys the sun of the countries of southern Europe. And it's also fun;)
Enjoyed reading this article? Share it!