Children's entertainment at Residence Village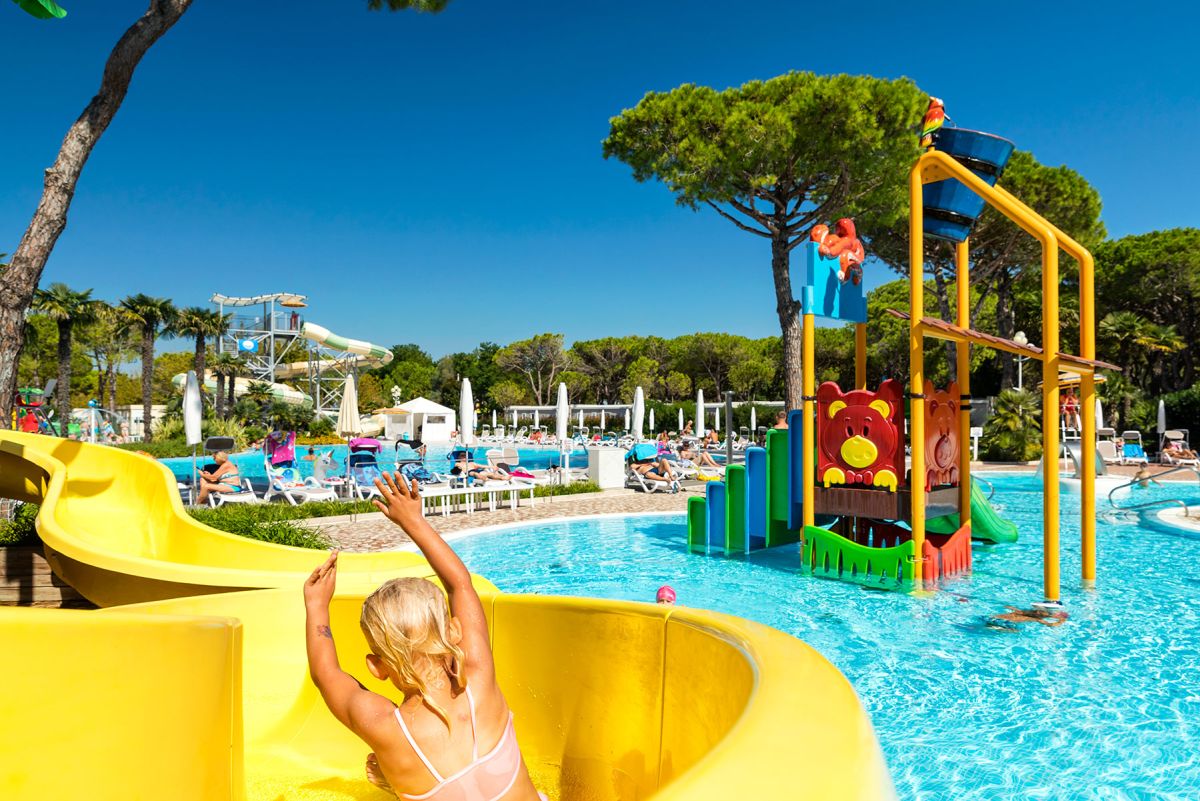 It has been known for a long time that families with children love to rest in Italy. Beautiful, practically guaranteed weather, warm sea, great views and lots of attractions - all this is waiting for them in Italy. If you are planning a family trip, consider Cavallino-Treporti.
Each year, Veneto attracts millions of tourists. It is a region rich in interesting places, from picturesque fishing villages to large, bustling resorts. Cavallino and Treporti, centers definitely belonging to the latter category, are located on the Venetian Lagoon. You don't need to think about what to do today while you are here. There are so many options that you won't get all of them anyway. Check out Residence Village, a holiday complex for all ages. We especially recommend it to families with children. They will be delighted to stay - parents too!
Residence Village - accommodation offer
Let's start from the beginning, which is where you can stay if you choose this campsite. Residence Village invites everyone to spacious plots, including the Superplatz with an area of 115 m²! These pitches are waiting for owners of motorhomes and caravans, while the remaining ones also for fans of sleeping in a tent. The lots are located right on the beach and in the shade. They have everything you need for a great stay, including access to water and electricity, sewage system and a satellite TV socket.
Those who prefer to stay in a room or a cottage (or simply do not have a motorhome) can rent a room, flat, bungalow or mobile home. Apart from that, the resort offers its guests large maxi caravans.
Camping attractions for children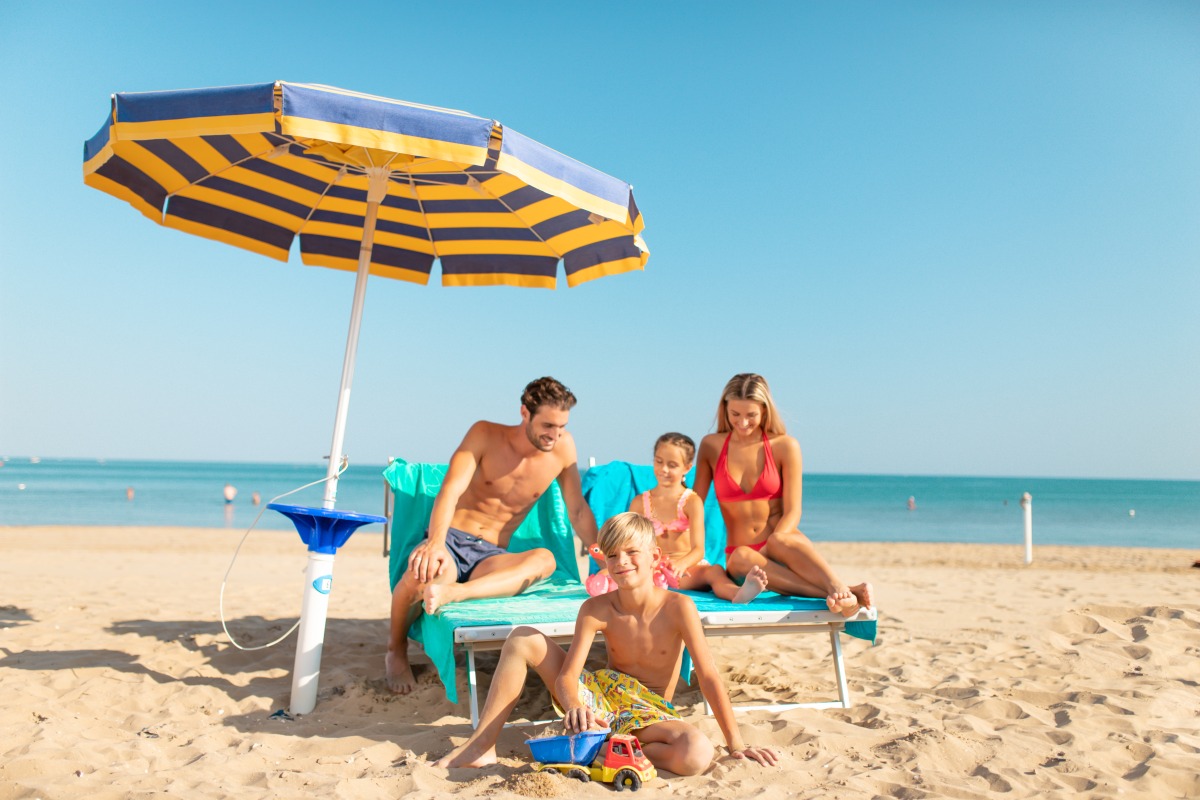 Did we mention that Residence Village is a great place for a family? Regardless of their age, little guests will have a great time throughout their stay. Children can participate in numerous recreational activities, as well as take part in games and activities. Another option for spending time is bicycle trips. You can explore the area with the whole family using picturesque routes.
Children have a playground on the beach, a swimming pool adapted to their needs and a Mini Club. It invites people aged 5 to 8 to competitions, team games and numerous creative activities (e.g. face painting). Older children, i.e. children from 9 to 12 years old, can visit the Maxi Klub. Like the younger ones, they have the opportunity to participate in the Olympic Games organized by the campsite. They can also audition in the talent program, and test themselves in painting, theater or sand sculpting.
Animations for young and old
As you can see, kids won't be bored for a moment, but what about adults? You don't have to worry about that. Residence Village invites guests to participate in a variety of shows. They are organized day and night, so if you have time, for example, for trips, you can go to a show after your return, in the evening. In addition, there are a number of family games to choose from that will ensure you a lot of fun. It is worth noting that there are concerts and musicals on the campsite. They enjoy great popularity among guests.
It is impossible to miss sightseeing tours. You can go to many of them by bike. However, if you prefer another option, check out the regional attractions on a tour organized by the resort. Among other things, you have the chance to admire Venice during the day and after dark. You can go to the famous Verona or visit Roncade Castle and its wine cellars. This offer is addressed to lovers of this drink, as the tour program includes tasting.
Residence Village also gives its guests other ideas. If you have time and willingness, get to know Asolo, Padua or the city called Vincenza. You will see majestic castles, sacred churches and beautiful Venetian villas. You will get acquainted with the local cuisine, which is perfectly complemented by a glass of fine wine. It sounds inviting? In our opinion - by all means.
gallery
A writer by profession, a passion of a cat. One day he will see what is behind the Urals - good to Vladivostok. So far, when he can, he enjoys the sun of the countries of southern Europe. And it's also fun;)
Enjoyed reading this article? Share it!